Enjoy the Women's Day Long Weekend whether it be by taking things slow, wine-tasting, whale-watching and good food feasting, rocking out to 10 metre high speaker stacks at Oppikoppi or getting your adrenaline fix mountain biking in the bushveld. We've listed things to do in six provinces so you can get the most out of your long weekend.
Music and Mountain Biking in Limpopo
Oppikoppi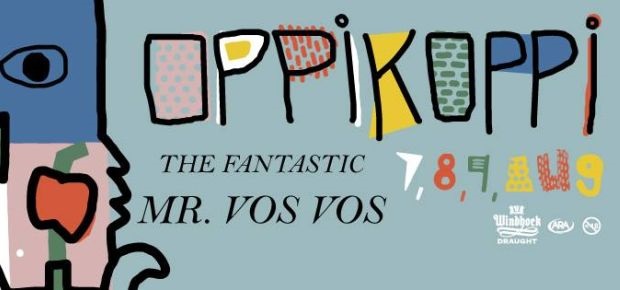 It's that time of year again, stand op die koppie in the dust and listen to some rad tunes. Oppikoppi turns 21 this year and the generous line-up includes Johnny Clegg, Brand New, Gogol Bordello, Hot Water, Nonku Phiri, Al Bairre and many others. This year's theme is Fantastic Mr Vos Vos- and if your surname is Fox or Vos you get in for free! You have to pre-register- and the offer is open to the first 100 Foxes. Tickets for Oppikoppi are R750 a person, you have to be over 18 and the party starts on the 7th and continues to the 9th August. Buy them here. You don't have to rough it as there are 4 different hotel tent areas set up. Find it here, just under a 3 hour drive from central Joburg.
Rooiberg Mountain Bike Challenge


Test your endurance levels, get outdoors and hit mountain bike trails through malaria-free bushveld in the wake of the Waterberg mountains. Choose from the 10km or 20km fun races or get serious with the 75km or the 100km Ultra. Enter here. You can also enter on the day if you pay a penalty fee of R50. The venue is Ukhutula Lodge, Main Road, Rooiberg and the trails extend around the Elandsberg Nature Reserve. Rooiberg is a 3 and a half drive from central Joburg or an hour from Bela Bela.
Craft Beer and Culture in Gauteng
Consol Craft Revolution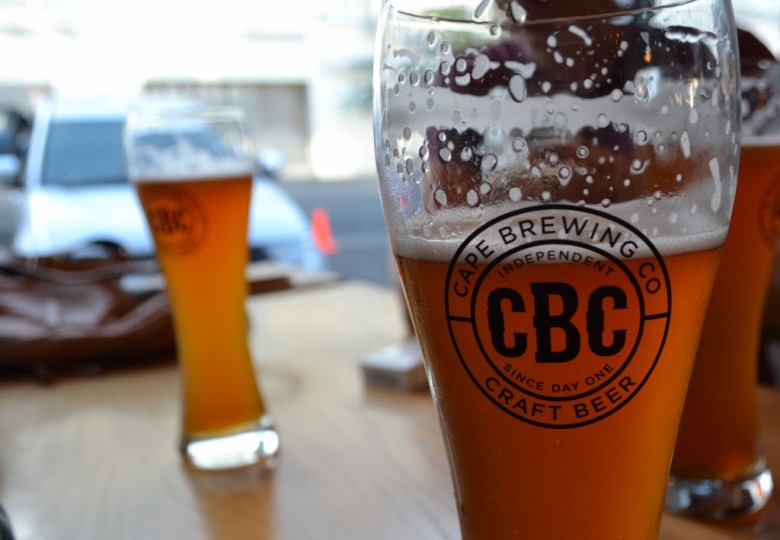 Whether you're a beer lover or a beerginner this craftbeer showcase promises to be a winner. On the 8 August at Montecasino you can expect top class craft beers tastings and live music (there will also be tasty street food to purchase at the event). Pre-bought tickets cost R80 including a beer glass. It takes place from 11h30 to 17h30 on the 8 August. Purchase tickets here.
Get your Culture Fix at the Space for Landscape Exhibition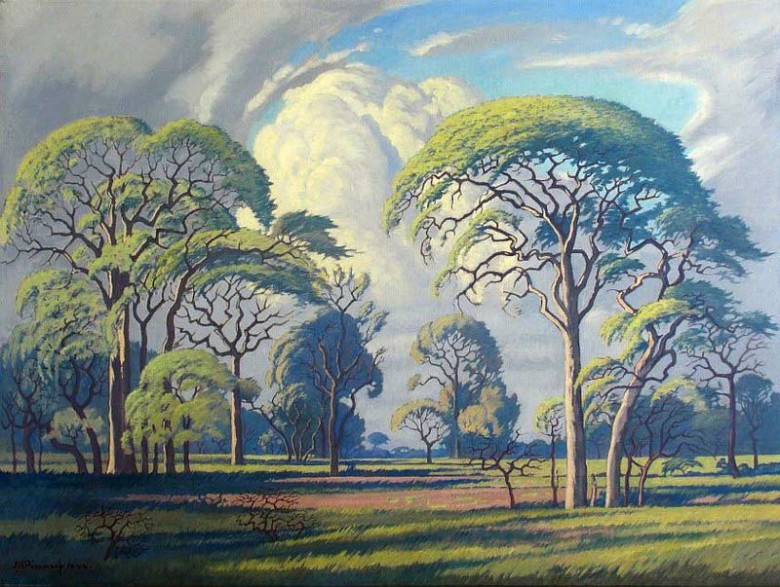 Leadwood Trees by Pierneef on Wikipedia Commons
Take time for yourself to reflect and enjoy the quiet beauty of an art exhibition. Take a stroll through the J.H Pierneef: A Space for Landscape exhibition at the Standard Bank Art Gallery. Founded in 1862, the gallery which celebrates South African artists, is located on the corner of Simmonds and Frederick Streets in Joburg CBD. The exhibition runs until Saturday 12 September. It's open from Monday to Friday from 08:00 to 16:30 and Saturdays from 09:00 to 13:00. Call 011 631 4467 for more info.
Rugby and a Meander in the Midlands in KwaZulu Natal
SA versus Argentina
Growthpoint King's Park Stadium on Rugbyweek
Watch the boks take on Los Pumas at Growthpoint King's Park Stadium. The battle of green and gold versus blue and white costs R280 – R350 a ticket, R150 for students, free for children under 5. The action starts at at 5:00 pm on Sat 8 Aug 2015, Isaiah Ntshangase Road. Get tickets here.
Karkloof Farmer's Market
The Karkloof Morning Market by Roxy Hutton at City Girl Searching
Take a meander in the midlands and head to the Karkloof Farmer's Market for fresh produce, artisanal french breads and cheeses,  Belgian chocolate brownies, nguni biltong, coffee, flowers and pastries. Browse through second-hand books and meet the farmers behind the produce. Kids can get their faces painted, play in the sand pit and explore the indigenous nursery. From 7am to 11pm along the Karkloof Road, 2,6 km from Howick.
Wine Weekend in the Western Cape
Experience Heaven on Earth at the Hermanus Food and Wine Festival

T'is the season for whales and wine. Visit this top 10 rated wine festival and experience 250 wines from 80 wine producers. Stroll around the picturesque coastal village of Hermanus then taste some delicious Hermanus and Walker Bay made wines. Entrance costs R120 a ticket. Find the festival at the Sandbaai intersection at Hemel-en-Aarde Village. 7, 8 and 9th of August.
Cheese Fondue and Jazz Lunch at Delheim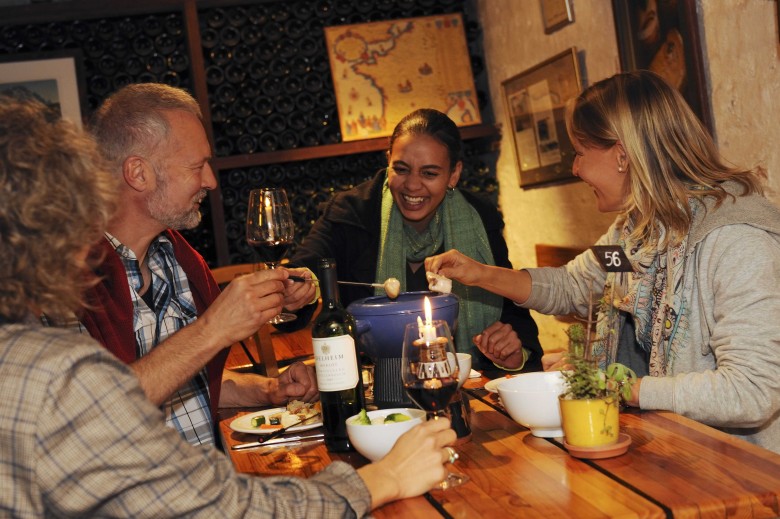 Jazz and fondue lunch at Delheim
Are there greater things in life than cheese, jazz and wine? We think not. Delheim combines all these glorious things at their fondue and jazz evenings held every Sunday in winter until the 30 August. Tickets are R200 a head and include a welcome glass of Glühwein. Held from 12:30 until 15:30. Booking in advance is essential. Call 021 888 4607 or 079 7353 257.
Robertson Slow Food Festival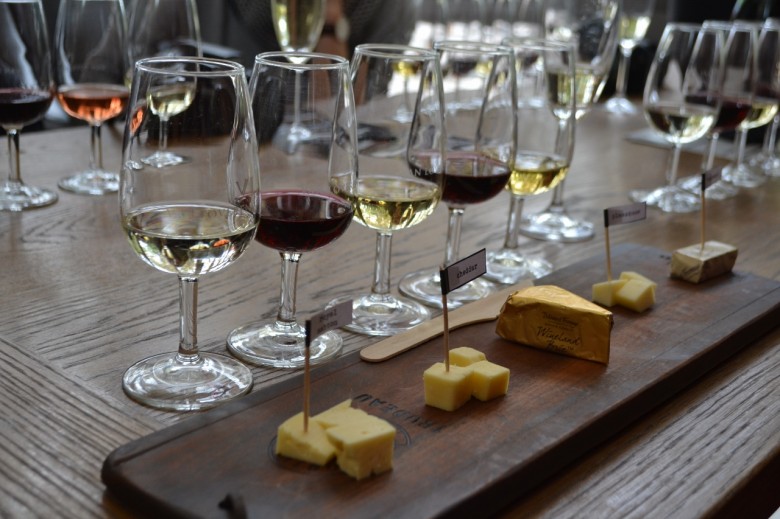 Spend a delicious long weekend of wine and hearty, country cooking and taking things easy on the river in the Robertson Valley. Wineries and guesthouses in Bonnievale, McGregor, Ashton and Robertson are opening their homes, welcoming visitors to their tables to enjoy local delicacies like waterblommetjie bredie and succulent karoo lamb. On the Sunday stop by the regional food market, go on a boat cruise, do a fynbos walk, hike in the mountains and enjoy a brandy tasting or two. Tickets are limited so be sure to book no later than Wednesday the 5 August.
Each activity is individual to the winery and guesthouse and prices range from free up to R650 per person. Call 023 626 3167 and email the organisers here.
For more ideas of what to do in the Robertson Valley read:
Affordable Family Fun in the Eastern Cape
Family Fun at the Jikeleza Festival

Take the family along for a fun-filled, budget-friendly experience at the Jikeleza Festival. This year it's taking place at the big 5 Inkwenkwezi Private Game Reserve in Cintsa. The event has been very well attended in the past and they're expecting over 6000 visitors. You'll find 140 stalls for shopping, craft beer tastings, free mini-game drives, a wedding expo, an educational traditional Xhosa village cultural experience as well as lots of cool outdoor activities. For the fit there's a 15km "JIKA" trail run, as well as 2 new mountain bike routes, and to celebrate Women's Day, a 5km "treasure trail" for moms. The treasure trail will take place on Sunday the 9th. Call 043 734 3363 for more info. The festival runs form the 8th to the 10th August and is open from 9am to 4pm, entrance costs R40 for adults, R20 for kids and it's free for those 2 years and under.
Find your Freedom in the Free State
Luxurious Spa Day on a Merino Sheep Farm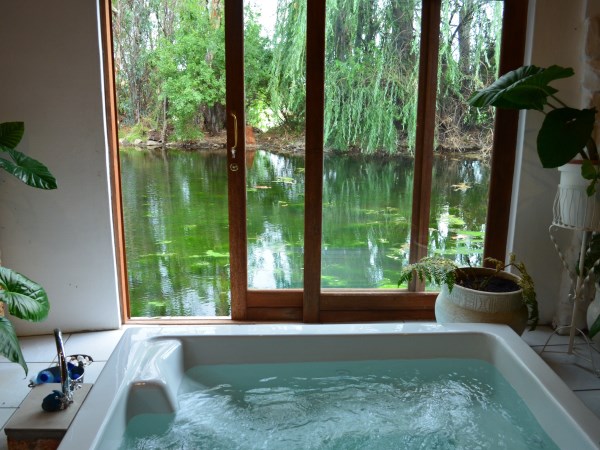 De Oude Kraal Estate and Spa on Lifechanging Holidays
Reward yourself this long weekend with a massage and treatment at De Oude Kraal Country Estate and spa in the heart of the Free State. The four-star estate on a working merino sheep farm boasts an impressive restaurant (with 6 course gourmet meals) and a wide range of spa treatments including a full-body signature wool massage and a treatment under the blue gum trees. For a list of their treatments and prices. The estate is a 40 minute drive from central Bloemfontein along the N1. Find it here. Call 051 564 0733.