It's a beautiful world out there, time to get exploring. There's no better time to visit a place than when everyone's in the streets partying it up. Street parties, carnivals, national pride, a week in a desert with tech billionaires and artists, here's Travelstart's guide to traveling the world one unforgettable party at a time.
Let the Good times Roll in New Orleans – Mardi Gras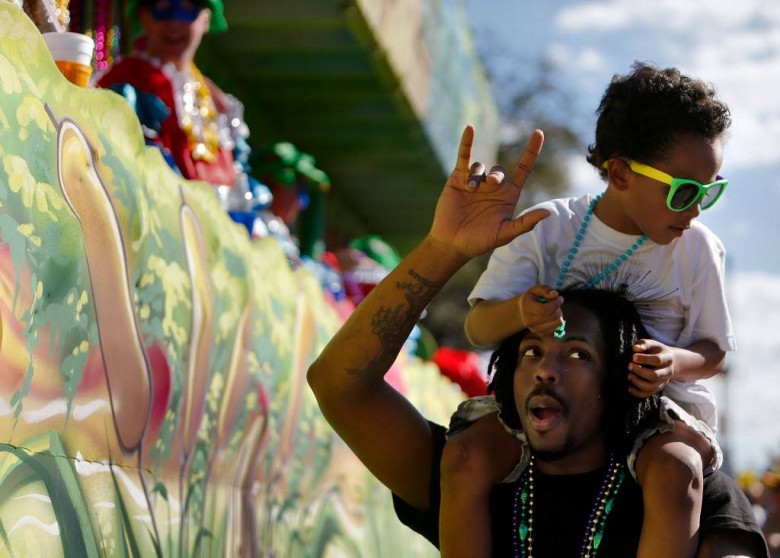 Image courtesy of Mardi Gras Facebook Page
Mardi Gras in the US is synonymous with the city of New Orleans. People have been partying on "fat Tuesday" here since 1837. Expect street parades, big jazz bands, colourful costumes and Louisiana hot sauce.
Coming up: February 28 2017
Orange it up on Koningsday in the Netherlands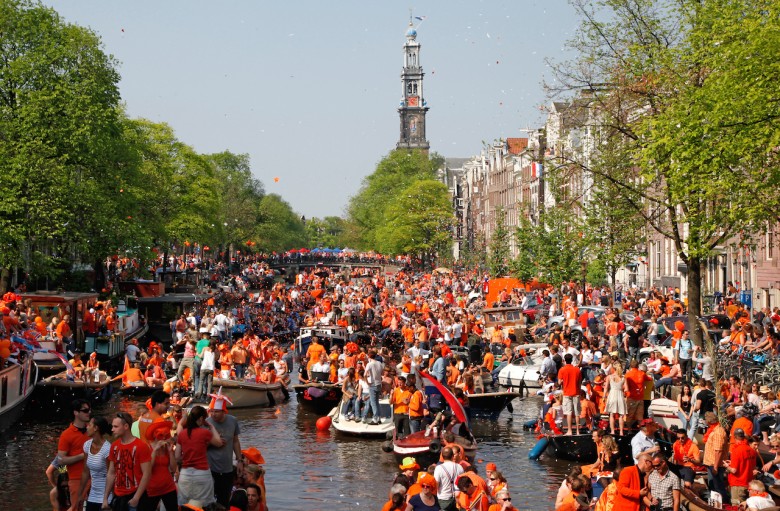 Image courtesy of Immaterieelerfgoed.nl
The Dutch are famously proud of their royal family so why not join in on their celebrations of the King's Birthday. Absolutely everything from the food to the clothes is orange. Hop on a boat, grab an orange pastry and enjoy along with up to a million other people.
Coming up: 27 April 2016
Where's Santa? Santa Con, San Francisco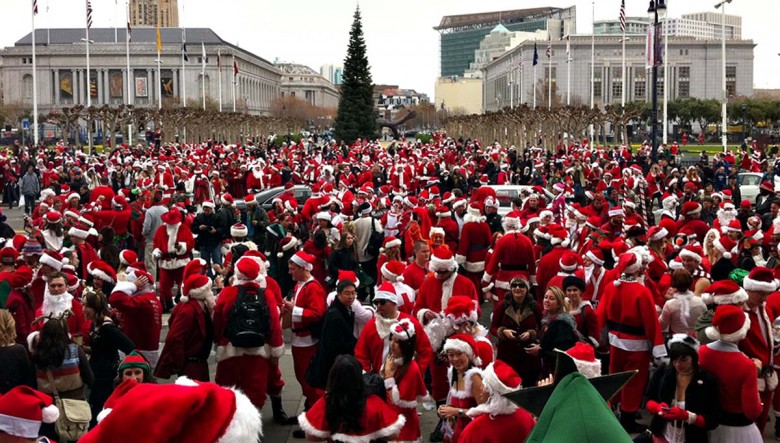 Image courtesy of Phillip Samuel via Phillip Samuel WordPress
This fun and mischievous event has cities around the world flooding with thousands of bearded santas. Begun in San Francisco in 1994 as a way to raise money for local charities, every year sees a huge number of bearded santas crowd the San Francisco CBD.
Coming up: December 2016
Day of the Dead, Mexico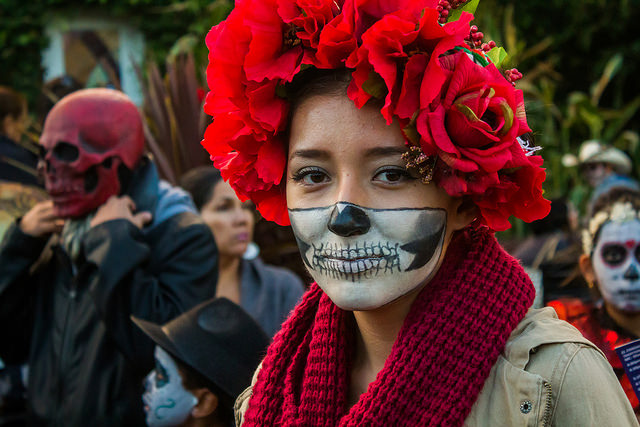 Image courtesy of David Seibold via Flickr
The Day of the Dead is a beautiful Mexican festival celebrating the lives of beloved friends and family members who have passed away.
Marigold flowers are used to honour the graves of the dead and people dress up to celebrate. Each town has its own unique traditions.
Coming up: Monday 31 October 2016 – Wednesday 2 November 2016
La Tomatino Festival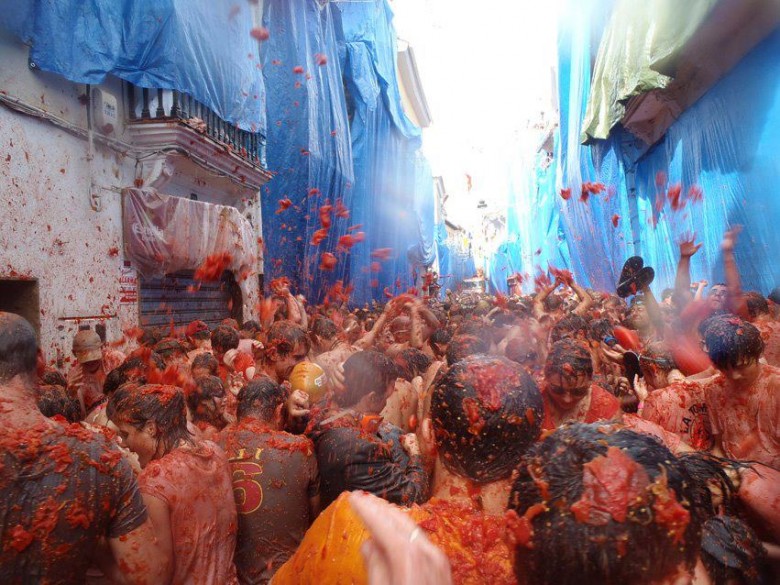 Image courtesy of La Tomatina Facebook Page
Is there a messier, crazier holiday than La Tomatina in the Valencian town of Buñol? Since 1945 It has been held on the last Wednesday of August, during the week of festivities of Buñol though in the early days it was banned several times. For an hour festival goers hurl tomatoes at each other.
A benefit of the tomato paste is that the acidity cleans the town thoroughly. Number one rule: no other projectiles except tomatoes must be hurled.
Coming up: August 31 2016
Afrika Burn
Image of "Loki" courtesy of Marc Berman Photography via The Loki Facebook Page
Set in the dusty, beautiful Tankwa desert in the Karoo this festival of art and music is a smaller version of the Burning Man festival in the Nevada desert. Go for the astounding stars in the clear sky and incredible artwork. This year's theme is literally "X".
Coming up: 25 April – 1 May
Venice Carnival
Image by Franie Frou Frou via Flickr
Mysterious masks, ornate costumes and the glamour of Venice's crumbling alleyways make the Venice Carnival a festival favourite since before Marie Antoinette.
Coming up: February 9 2017
Burning Man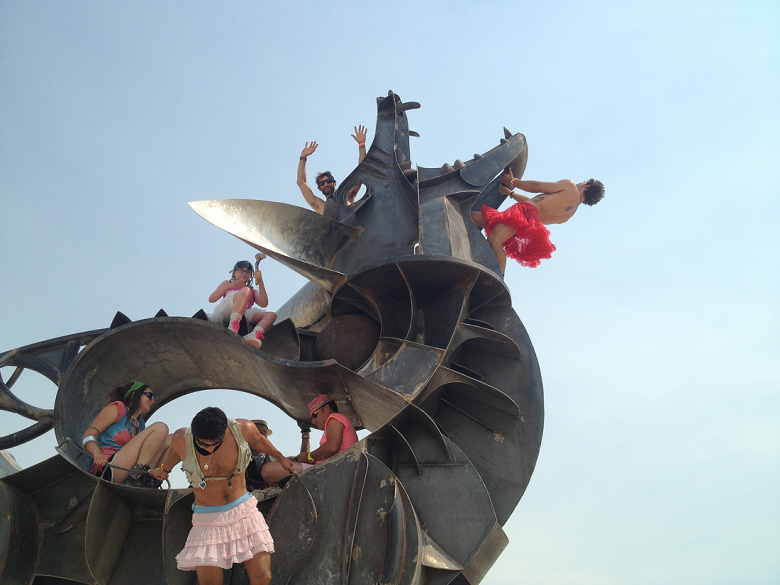 Image by Mack Reid via Flickr
The original alternative, steampunk-inspired festival is Afrika Burn on a much larger scale.
These days some say the original spirit is somewhat diluted by the presence of tech billionaires though the scale of the artworks is unmatched anywhere. Black Rock City, Nevada
Coming up: Aug 28 – Sep 5, 2016
Beer, beer & more beer at Oktoberfest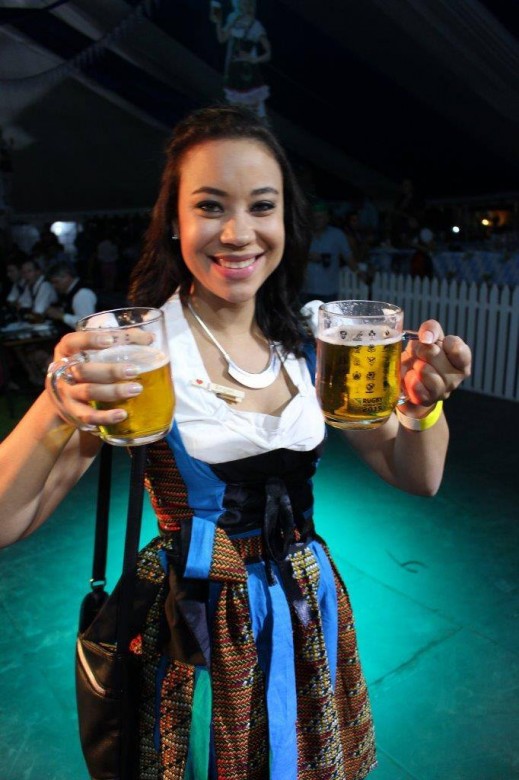 Image courtesy Windhoek Oktober Fest Facebook Page
Beer and delicious german bratwurst, pretzels and sauerkraut.
If you can't make the one in Munich then why not enjoy the authentic celebrations in Durbanville and the Waterfront.
Coming up: October 2016
Revelry at the Rio Carnival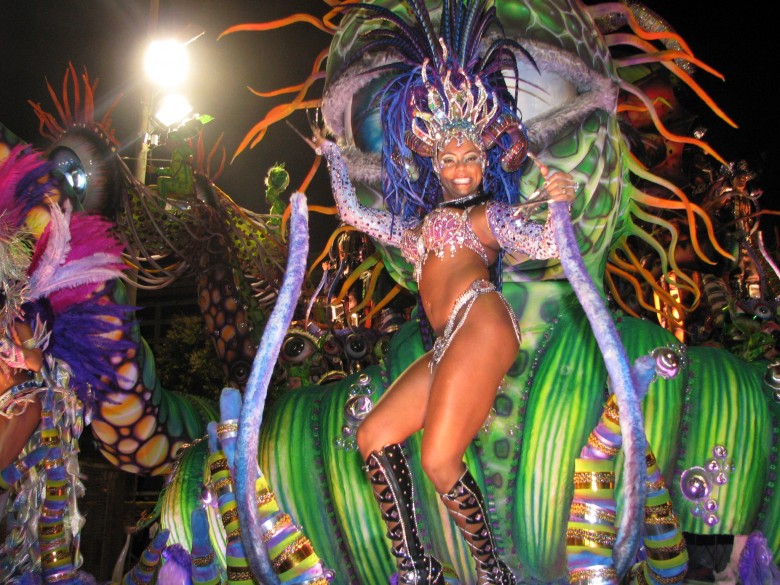 Image courtesy Carnaval.com Studios via Flickr
Possibly the greatest party on earth, the carnival in Rio de Janiero and Sao Paulo is the sort of insane street parade where you might get lost for days. The costumes are glittering bird of paradise creations and locals practice their samba moves throughout the year.
Coming up: February 24 2017
The World's Largest Arts Festival at the Edinburgh Fringe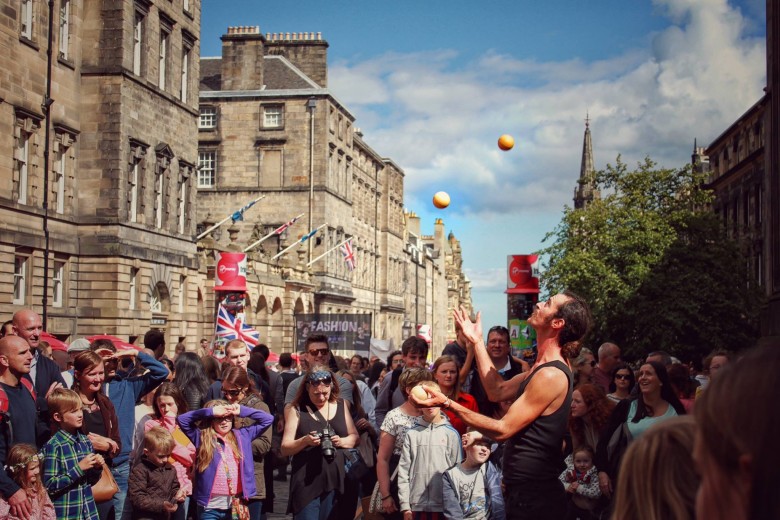 Image courtesy of Edinburgh Festival Fringe
Edinburgh's cobbled streets are filled with literary and theatre enthusiasts. Talented performers, writers and actors gather here each year to put on plays, give readings and celebrate culture.
Coming up: 5 August 2016 to 29 August 2016.
Looking for things to do a bit closer to home:
50 Fun Things to do in Johannesburg for under R200
The Largest Indie Film Fest in the US – the Sundance Film Festival

Founded by Robert Redford, this indie film festival saw 46,731 attend in 2012. Festivals like this support the art of making smaller, high-quality independent films. You'll get to attend premieres, panel discussions with actors, producers and directors and enjoy the cosy winter small-town landscape.
Start Date: January 19 – January 29 2017
Park City, Utah
Cape Town Pride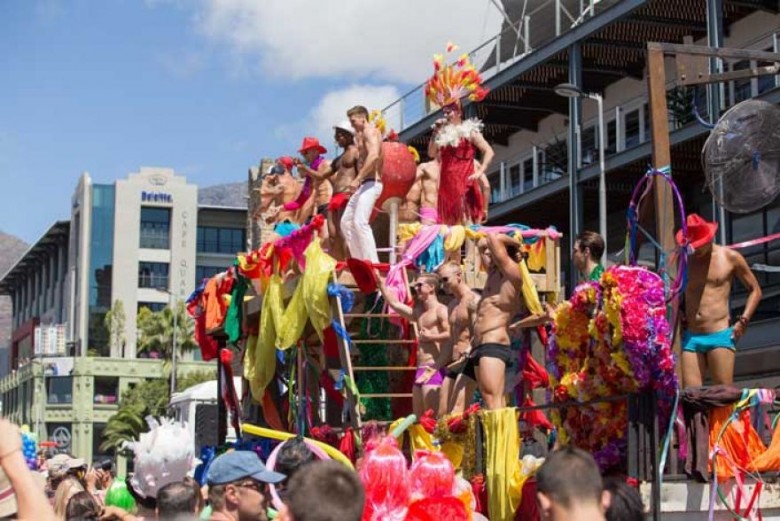 Image courtesy of CapetownTravel.com
Everyone is welcome to celebrate LGBTQI rights at this fantastic festival held in Cape Town each year. The festival is a fun way to create awareness and have a massive party with beautiful people in the gorgeous city of Cape Town.
Coming up: February 2017
Celebrate love at the Holi Festival of Colours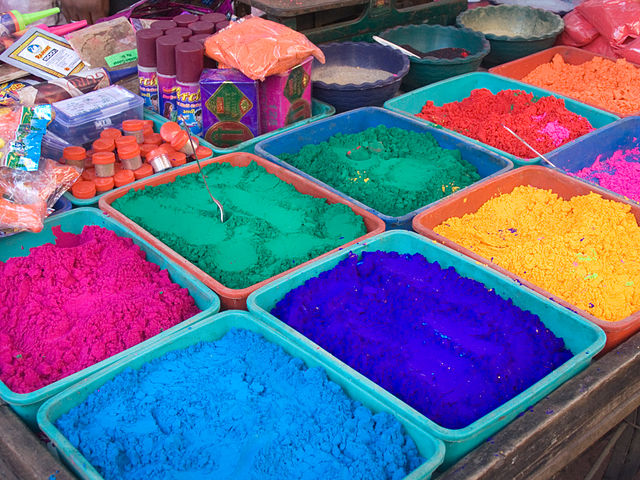 Image courtesy of Jorge Royan via Wikimedia Commons
This is a religious Hindu festival which has been appropriated all over the world. It is worth traveling to Nepal to celebrate it as it was meant to be celebrated in conjunction with a Holika bonfire. The powdered corn starch is thrown into the air along with water balloons in a playful celebration of life and love.
Coming up: Wednesday 23 March 2017
Cherry Blossom Festival, Japan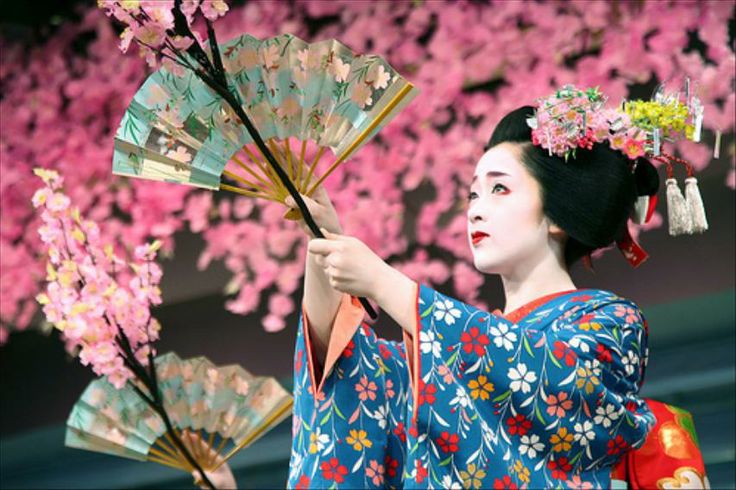 Celebrate spring at the annual cherry blossom festivals held throughout Japan in April. The delicate blossoms turn towns into fairylands. For something a little closer to home, we can visit the Ficksburg Cherry festival near Bloemfontein.
Coming up: Early to late April 2016
And the Ficksburg festival: 16 – 18 November 2016
SXSW, Austin Texas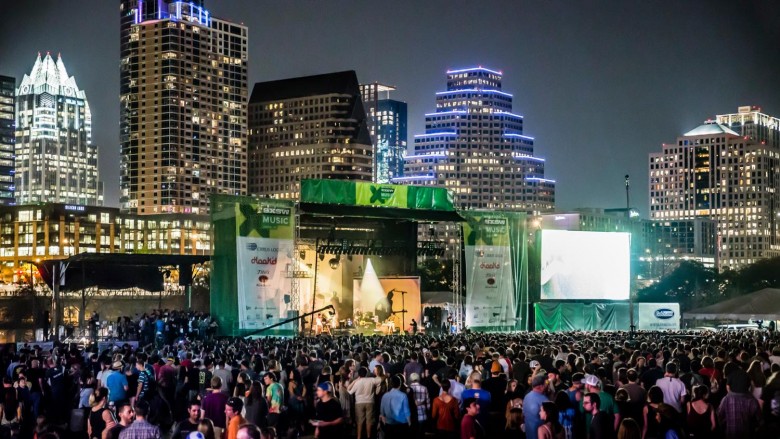 Image courtesy of SXSW Festival Facebook Page
A cultural explosion of musicians, writers and this year even politicians as President Obama and First Lady Michelle Obama are hearlded as keynote address speakers for this year's event in uber cool Austin, Texas.
Interactive: March 11–15 2016 • Film: March 11–19 2016 • Music: March 15–20 2016
Yi Peng, Thailand
Image courtesy of Urban Urban via Flickr
In Northern Thailand in Chiang Mai this is a sight to behold as delicate lanterns are released into the sky in their thousands while in the Southern parts of Thailand offerings of flowers and incense are released into the water for Loi Krathong.
Coming up: 15 November 2016
Diwali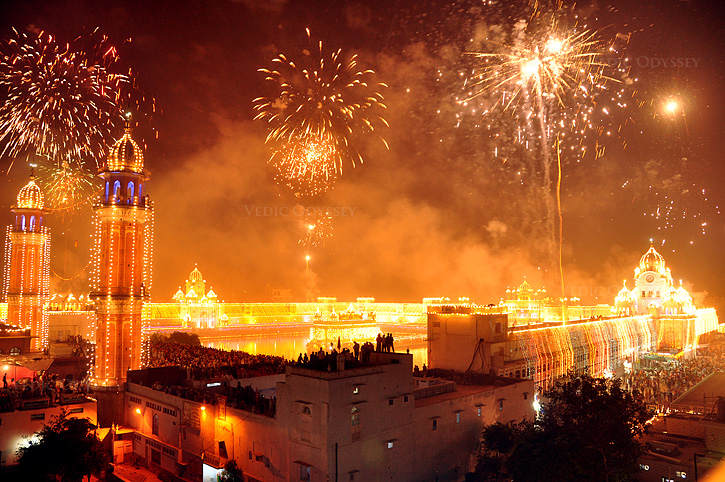 Image courtesy of Urban Urban via Wikimedia Commons
The festival of lights is an important Hindu religious festival celebrating the victory of light over darkness or good over evil, knowledge over ignorance, and hope over despair. Whole cities are beautifully lit by lights and candles.
Coming up: 30 October 2016 (Sunday)– North India
29 October 2016 (South India)
St Patrick's Day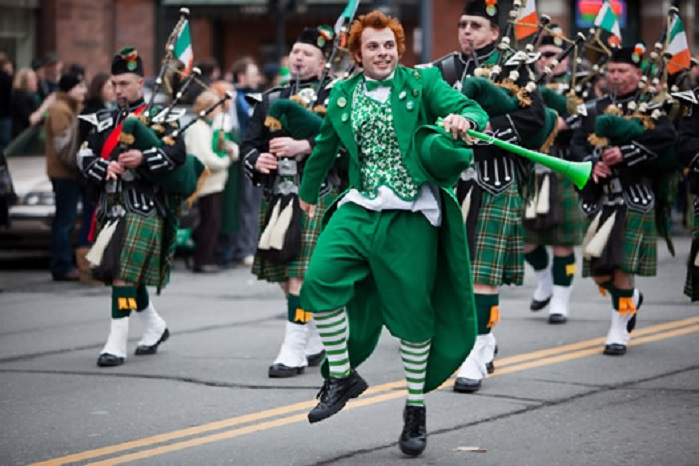 In two weeks Irish expats all over the world will be celebrating the joyful and indomitable Irish spirit with pints of beer dyed green. New York is famous for its St Patrick's Day Parade and even as far afield as Bangkok there are wild celebrations.
Coming up: Thursday March 17 2016
Pick n Pay Oyster Festival, Knysna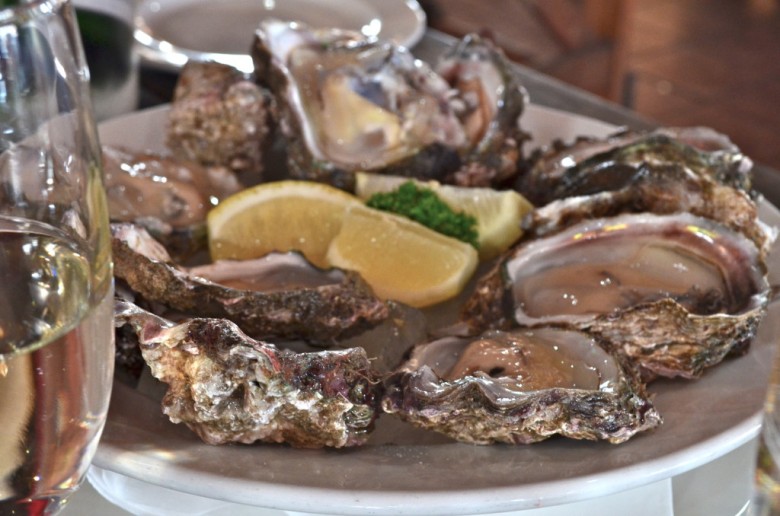 Image courtesy of The Knysna Oyster Festival Facebook Page
This charming festival offers a delightful week and a half escape to picturesque Knysna. Is there anything better then dry champagne and a fresh oyster with a dash of lemon, black pepper and tabasco?
Coming up: 1 – 10 July 2016