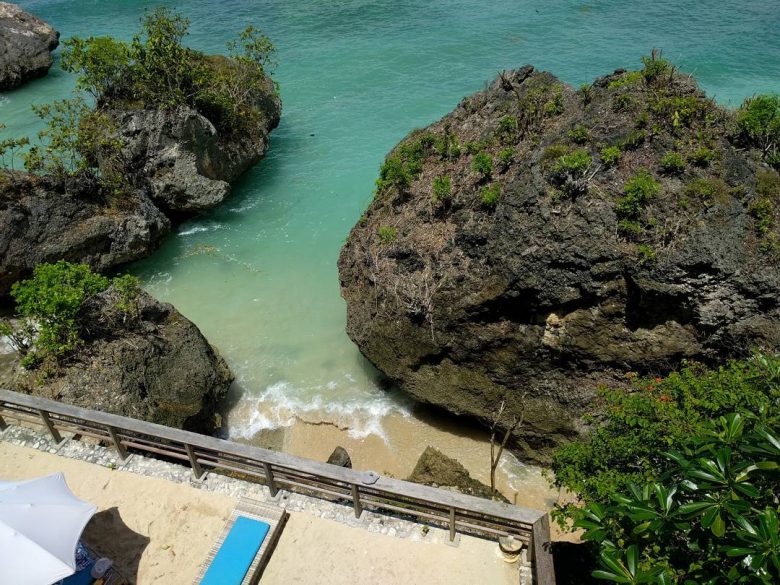 If you're looking for an affordable, family-friendly holiday Bali is a winning destination. You won't even need a visa if you're staying for fewer than 30 days. Sun-seekers will be in their element with hot weather and sunny days even in the low season, while active types will thrive with several live volcanoes to hike, waterfalls to visit, snorkelling, world-class surfing (even in the off-season) and tasty restaurant meals for around R35 per person. My family hired an 8-person villa right on a secluded beach on Bukit Peninsula from around R410 a head per night, we had no direct neighbours, a 180 degree ocean view, plus surfing and snorkelling right out front.
Airbnb is wonderful in this regard as you can read past reviews and find the perfect place to suit your family's needs.
Worth the flight?
Bali has been a firm contender on the South East Asia tourist trail for several decades. Is it still worth the long haul flight? As a relaxing, safe family holiday destination for South Africans I would say yes.
Book your flight for blissful Bali adventuring here.
Top tip:
Break up your flight with a layover.
We chose an affordable flight with SAA from Johannesburg which stopped off for 8 hours in Hong Kong, enough time to get a taste of this thriving, cosmopolitan city, stretch our legs and add another dimension to the family holiday. Singapore, Kuala Lumpur and Bangkok would also be worthwhile stopover options for this route. Singapore even offers a free city-tour. Find out more here.
What can I expect to pay for accommodation?
From R150 for a little beach bungalow with a perfect sea view on Bingin Beach to around R400 or more a head for a 8-person private villa on the sea with a 180 degree ocean view.
Our Bali correspondent Camilla Marsh recommended Sticky's place on Bingin Beach for the R150 beach bungalow.
Camilla says: "Sticky's number is: +62 816 574 104. Beautiful wooden bungalows overlooking the beach with your own sunset balcony. You can't ask for more!"
How much is it to rent a scooter?
From R600 a month to R100 a day depending on who you ask.
How much is a beer going to cost me?
The local beer goes for around R35 for a large Bintang and R20 to R25 for a small bottle.
Good to know
Spirits and wine are very expensive in Bali (a bottle of decent gin will cost around R900) so it is recommended that you bring a bottle of your vice of choice along. Each adult passenger is allowed a 1 litre bottle of spirits to bring with them into the country.
Fun fact:
In Bali there is a unique naming tradition; all children regardless of gender are named after their birth order. Don't be surprised if you meet many people called Made or Wayan! If you're first-born your name is Wayan, Gede or Putu, if you're second-born your name is Made or Kadek, if you're third in line your name is Nyoman or Komang (Man or Mang for short), and if you're born fourth your name is Ketut.
But what if there are five children? In that case your name will likely be Wayan Balik (or "Wayan again").
Where should I stay on the island?
Ubud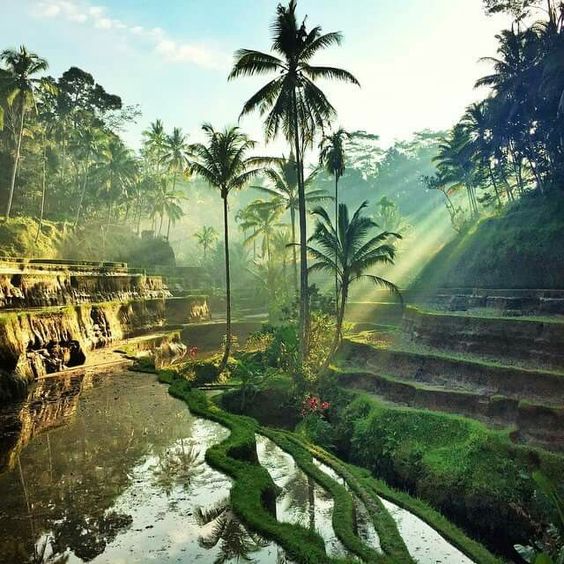 If you fancy some peace and quiet surrounded by terraced rice paddies I would advise a villa with a swimming pool in the countryside near Ubud. Ubud itself is rather crowded with tourists thanks to publicity from Eat, Pray, Love. You'll need to rent scooters or use a driver (transport is very affordable) if you choose this option. It is easy and cheap to buy a local simcard with data in many shops to facilitate communication though free WiFi is fairly prolific (it's available in the Balinese 7-Eleven known as Circle K etc).
Ubud is well-placed for visits to waterfalls, rice paddy cycle-tours and volcano trekking but it takes a while to get to the ocean. Perhaps split your holiday in two, first stay on the Bukit then head to Ubud for a few days afterwards. Ubud also has many chic restaurants and the monkey temple.
Surfer's Paradise on the Bukit Peninsula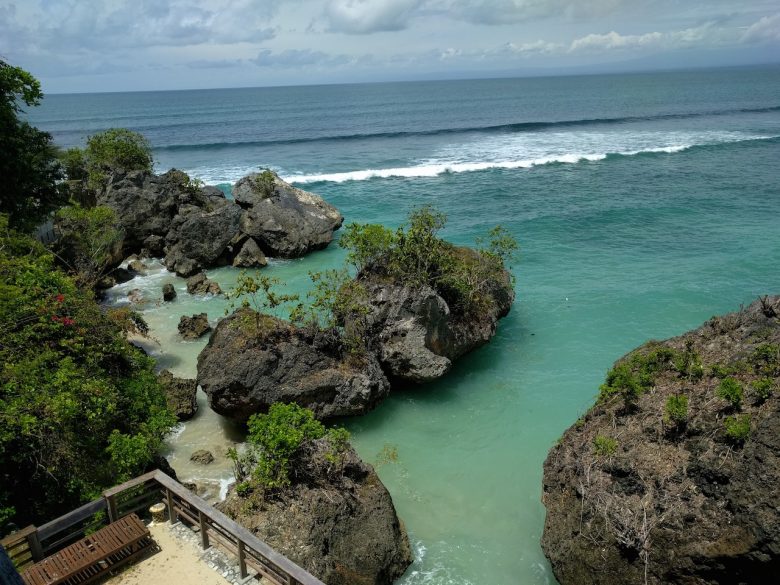 Surfers will find decent waves at Nusa Dua in the rainy season (December-January) and world class breaks at Bingin Beach and Impossible Beach from June to September. We are very novice surfers so the small waves during the rainy season suited us. You can rent stand-up paddle boards and longboards for around R50 an hour from little shops on Bingin Beach. We rented ours from the caretaker of the villa for R75 a day. If rent your board a little away from the beach you will get a better deal. There are numerous affordable surf schools around.
Crazy Kuta
I wouldn't recommend Kuta unless you're in Bali for an Ibiza (read Plett rage) vibe. There are several busy high-end hotels in Kuta and famous international electronic acts at beach clubs like Potato Head Bali at Seminyak, Kuta. The sunsets here are amazing and its a great spot for a beach party with an infinity pool, several restaurants and dance floors.
Head North West for some peace and quiet and a more rustic Bali experience.
What we liked about the Bukit Peninsula: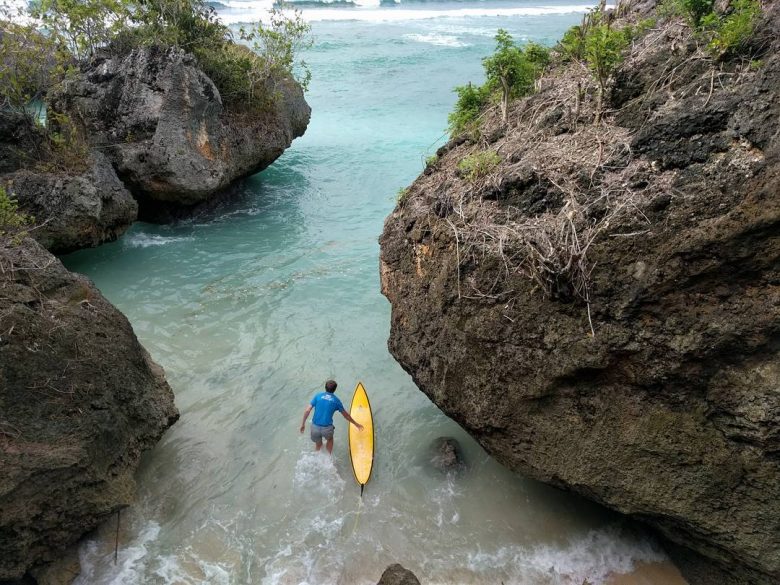 Though fairly touristy we stayed in a quiet spot that was only a 45 minute drive from the airport (more in peak traffic) and was also near to the famous ancient Uluwatu temple built in the 11th century on a 70 metre high seaside cliff. When visiting the temple be sure to watch out for the resident temple monkeys which tend to snatch cameras and bags (they can be persuaded to trade purloined items for an offering of fruit though this encourages the furballs to steal more).
The sea was beautifully clear, warm and blue most of the time though in certain tides there was some plastic debris in the water.
Good to know: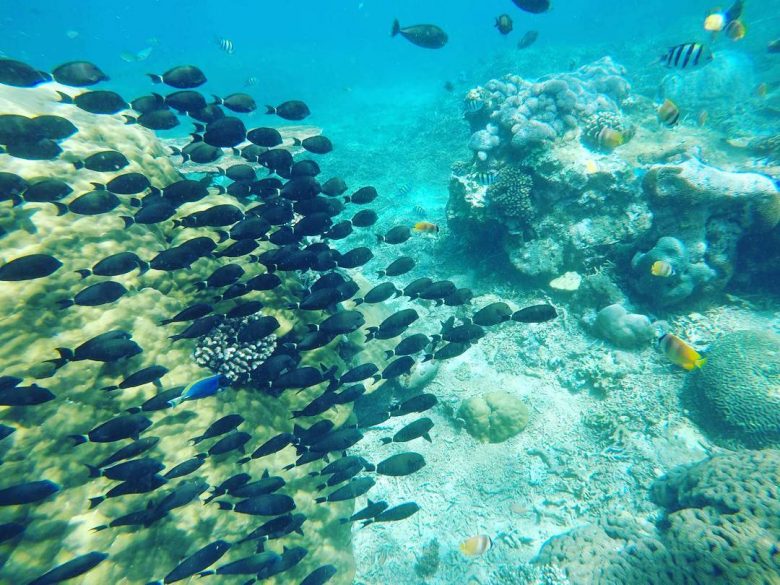 Courtesy of mellobrien94 via Instagram
The neighbouring island of Nusa Lembongan was recommended to me by a well-travelled Australian couple that have been visiting Indonesia for 20 years. Nusa Lembongan is recommended for its crystalline waters and knock-you-over sunsets, plus it has relatively little traffic and makes a peaceful change from the traffic on Bali. It is a cheap ferry ride to Nusa Lembongan which is easy to navigate once you arrive in Bali.
It can take a while to get around Bali at peak traffic times and zipping around on your scooter can be hair-raising.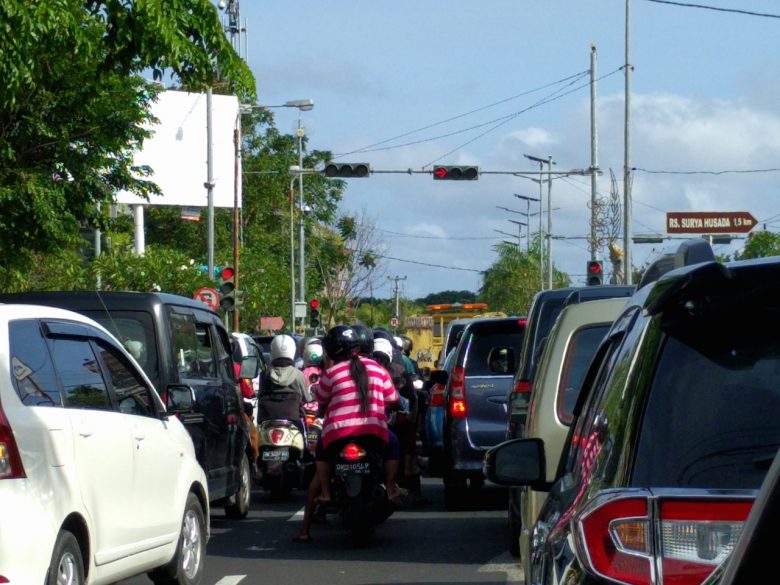 Live the Eat, Pray, Love experience in the rice terraces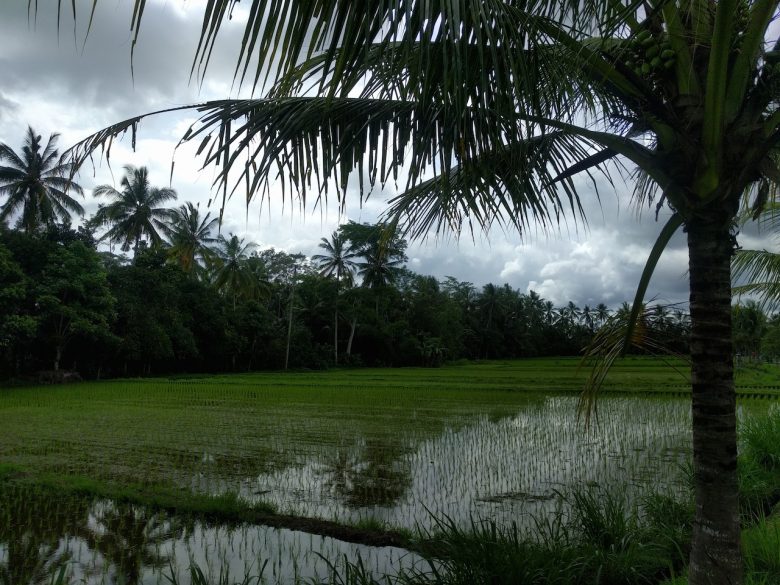 Bali is a small island so it possible to fit in loads of adventure activities in just a few days.
A great family adventure activity is to do a morning's cycle tour through the UNESCO world heritage site Tegalalang rice terraces. These tours can be as elaborate or a simple as you require. Our morning cycle included a visit to a traditional Balinese compound, a walk through the rice fields and a spice garden tour. You can arrange to be picked up from wherever you are staying on the island.
Try:
Bali Eco Cycling in Ubud:
+62 361 975557
Don't break a sweat with e-Bikes Bali electric Bicycle Tours:
+62 812-3866-408 from around R600 for a morning of e-bike cycling.
Scale Mount Batur at dawn
Mount Batur is easier to climb than Table Mountain and you'll be rewarded at the summit with steam rising from the live volcano, billowing atmospherically into the sky.
Make sure you hire a driver who has visited Mount Batur before and be prepared for the aggressive guides at the foot of the volcano who will try to wrangle an extortionate fee from you. It's best to book an all-inclusive package from a larger trekking agency. Driver, guide and any extra fees should cost R800 for a sunrise trek for three people. If you are scaling the volcano in daylight there is little need for a guide however officially you are required one so it pays to research before hand so you don't get bamboozled. The volcano and surrounding vistas are photographic gold so bring your DSLR along!
There are a couple of more challenging volcanoes to ascend on your holiday; Mount Agung is the highest volcano in Bali (though not the highest in Indonesia) and takes about 9 hours round trip.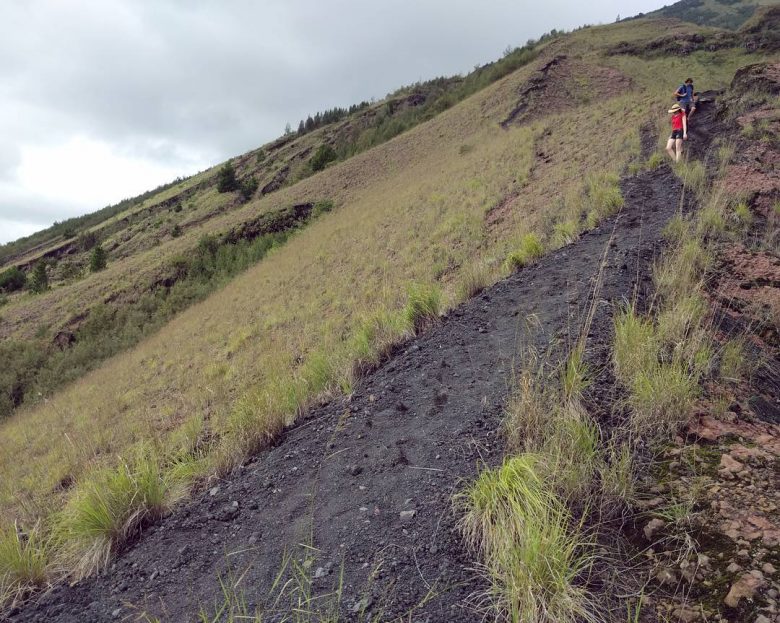 There are half a dozen beautiful waterfalls to visit on the island, a popular choice is Tegenungan Waterfall near Ubud.

Courtesy of biggaanon via Instagram
Must eat: Babi guling Balinese Roast Suckling Pig at Ibu Oka

Foodies will remember Ibu Oka from Anthony Bourdain's No Reservations episode in Bali. This is no ordinary pork- it's been basted in coconut milk and slow-roasted for 5-hours. You'll be able to taste hints of garlic, galangal, turmeric, lemongrass and chili. 30 roasts are brought in each day by motorbike. The restaurant is decorated with large stone pig sculptures. You'll pay around R60 for a plate of this delicacy with sides.
Jl. Suweta No.2, Ubud, Kabupaten Gianyar, Bali 80571, Indonesia
Call: +62 361 976345
Not a fan of Babi guling? Never fear Ubud is teeming with chic vegan eateries and sushi spots. You can't walk a block without stumbling upon a newly-opened restaurant.
Places to eat on and around Bukit Peninsula
A good rule is to simply ask around and go where the Balinese go for fresh, cheap, tasty food. I can recommend two places on the Bukit which cater more for tourists but are reasonably priced. First off Yeye's Warung and Gift Shop offers some Western dishes and the Indonesian food here is really tasty. Yeye's has had many rave reviews in the press over the years and you'll only pay around R35 for a meal.
Call: +62 361 7424761
Street food is even more affordable at around R20 for a rice curry dish and a drink.
For a push-the-boat-out seafood extravaganza on the beach head to Jimbaran Bay Seafood Club.
Address: Jl. Pantai Kedonganan, Jimbaran, Kuta Sel., Kabupaten Badung
Call: +62 851-0172-5367
Overall Bali takes a little more effort to visit (in terms of flight time) than Thailand but offers a unique holiday experience perfectly suited for a family holiday as it caters for a variety of tastes and is relatively easy on the pocket.