"Believe me, my young friend, there is nothing – absolutely nothing – half so much worth doing as simply messing about in boats."
– The Wind in the Willows

At Travelstart we agree and we've partnered with Le Boat to create the ultimate summer holiday experience in France. The kids will love this safe adventure where you really get to experience the authentic culture of France as you commandeer your boat down the Canal du Midi in Southern France.
Cruise gently along the canal, picnic on the banks of the river, cycle into town to the village market or to a vineyard. This is relaxation at its finest.
7 Night Summer Boat Cruise from R8146 per person

This fun family holiday in France has something for everyone.
It includes:
a fully-equipped boat
collision damage waiver
one way drop off fee
towels and linens
SAVE 10% based on 4 people travelling together
Sale Validity: Until 31st March 2017
Travel: Select departure dates in June, July & August 2017
from R8,416 per person for 7 nights
Optional Holiday extras
Bicycles at R 658 per bike per week, BBQ at R658 per week, 3G Mini router @ R658 per week
Early Boarding and Late Check Out – subject to availability
Pre-booked cleaning service at end of your trip
Advance grocery ordering service
Itinerary: Canal Du Midi from Trèbes to Narbonne (South of France)
Southern France in the summer is a dreamy series of sun-dappled days and river swims. Picture picnics in the countryside, cycling through authentic villages and kayaking on the canal.
Cruising down the canal is simple, requiring no prior experience with boats. You'll be sailing along the Canal du Midi, a marvel of engineering that tends 241 km. The Canal du Midi is one of the oldest canals of Europe still in operation and was originally built to serve the wheat trade.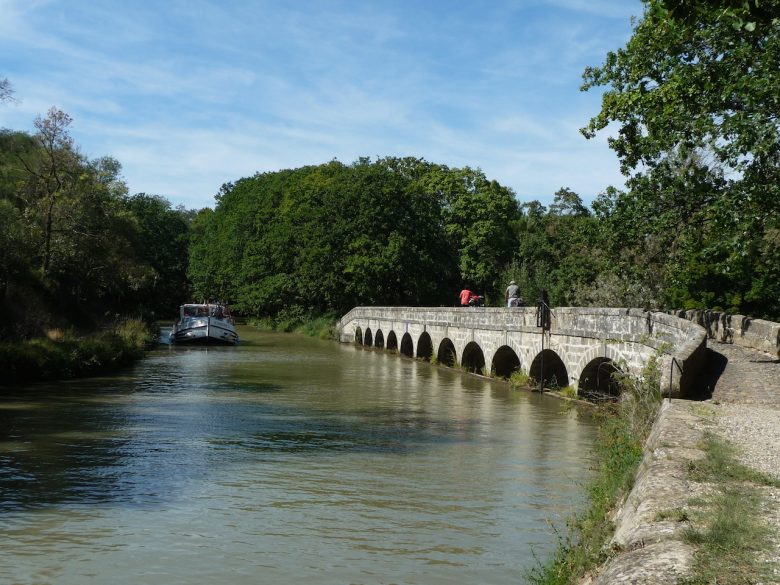 Courtesy of Wikipedia Creative Commons
Your starting point of Trèbes is a village just a stone's throw from the turreted citadel of Carcassonne, designated as a UNESCO World Heritage Site in 1997.
Must do's in Carcassonne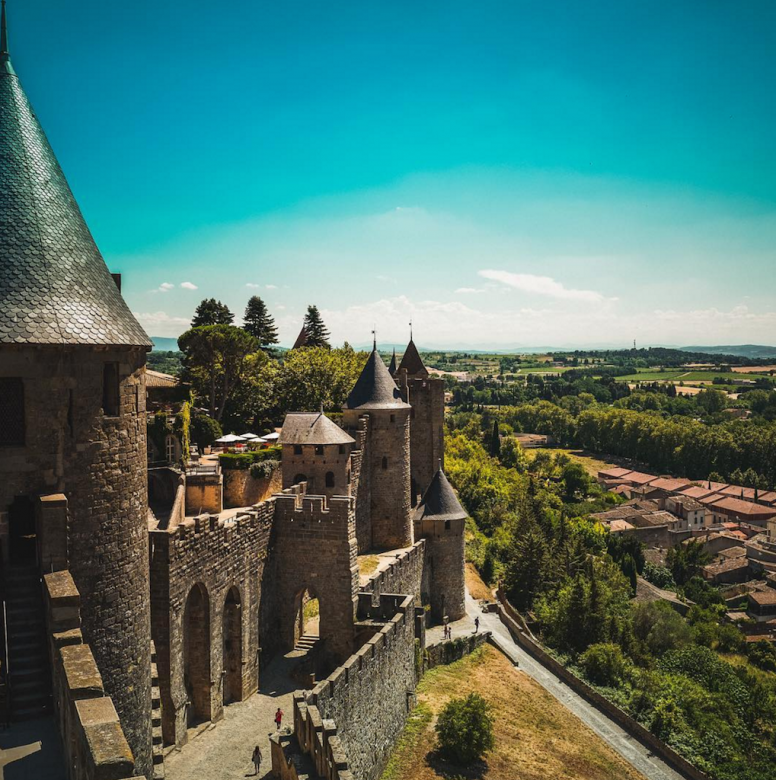 Take a stroll up to the fortified city, kids will love walking the battlements and feel history come to life. Explore the medieval-themed boutiques and take in the view of the beautiful vineyard-filled countryside.
About Carcassonne Town "La Ville Basse"
Below the famous citadel lies the charming lower town which dates back to the Middle Ages. Most visitors head straight for the castle and miss out on the authentic cafes, restaurants and art galleries of the "Bastide Saint Louis".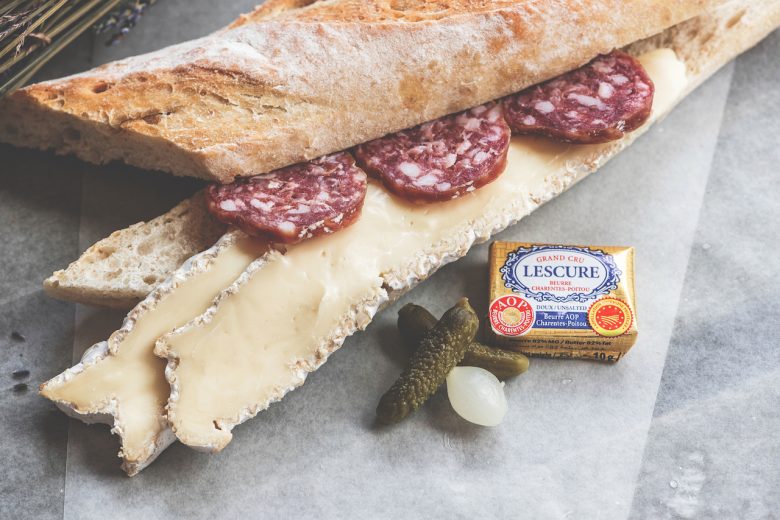 Travel Tip
Make a point of asking for the wine and cheese of the region. La Ferme on the Corner of rue Verdun and rue Chartron (just off Place Carnot) is an "epicure fine" a food emporium filled with fancy kitchen ware and the finest food, wonderful for a tasteful souvenier.
There are beautiful villages along the canal to stop and visit on your leisurely cruise to Narbonne.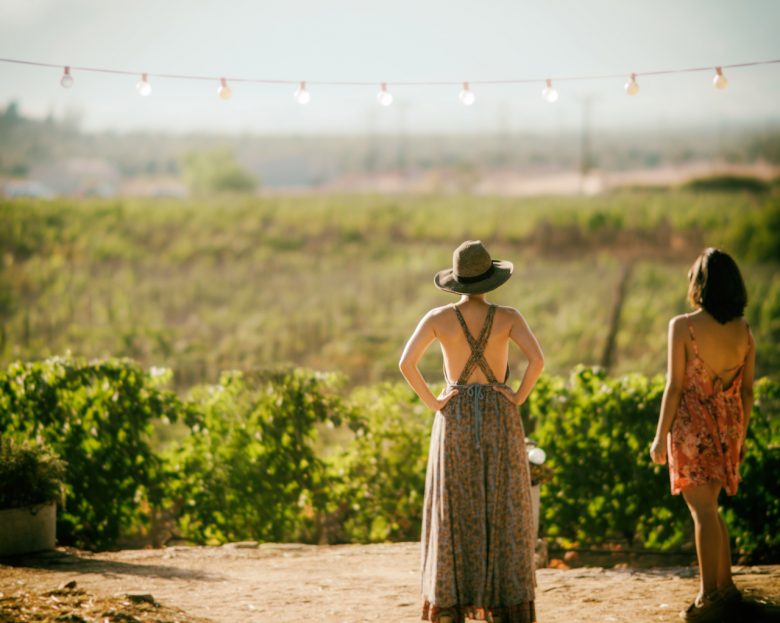 The Languedoc region of France is prime wine country. Find the best vineyards to explore here.
Things to do in Narbonne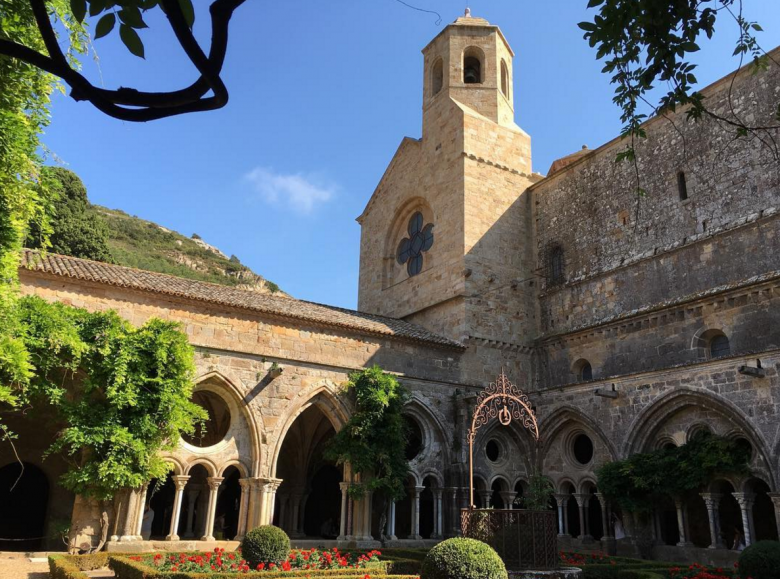 Courtesy of @clotxa via Instagram
Once you reach Narbonne (once a Roman Port City) the Abbaye de Fontfroide is waiting for you. This wine-producing former Cistercian monastery has vaulted cloisters, manicured gardens and a restaurant which also serves as a venue for concerts.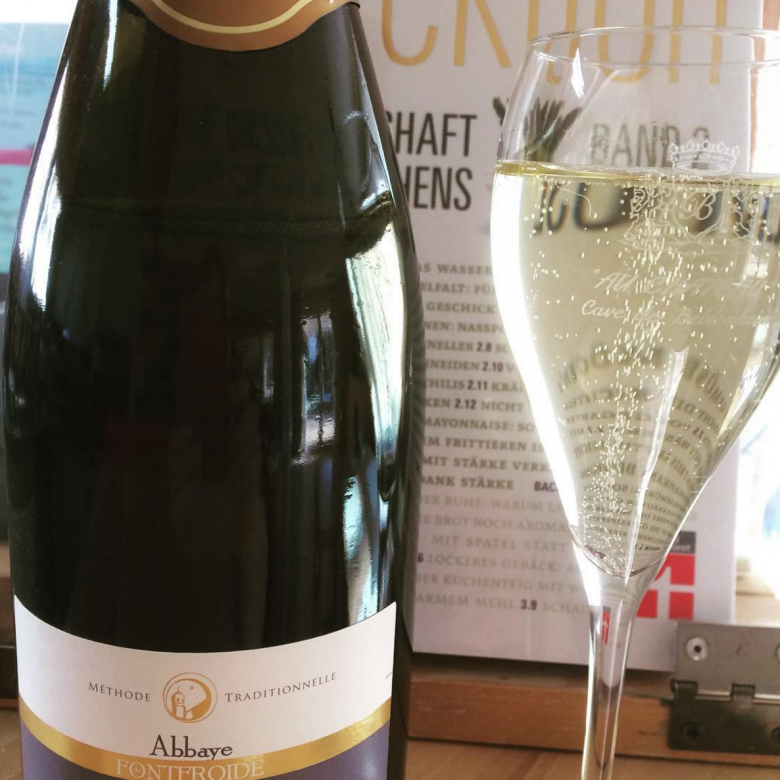 Courtesy of @enzkreis_kulinarik via Instagram
Address: Narbonnaise en Méditerranée Natural Regional Park, Route Départementale 613, 11100 Narbonne, France
Phone: +33 4 68 45 11 08
There's also a beach and a Disney-type water park called Aquajet open everyday in summer and perfect for kids.
What to read before you go:
Narrow Dog to Carcassonne is a rip-roaring tale of two retirees and their whippet Jim on an adventure in their narrow boat along the canals of France. Sample quote: "We could bore ourselves to death, drink ourselves to death, or have a bit of an adventure".
What to watch before you go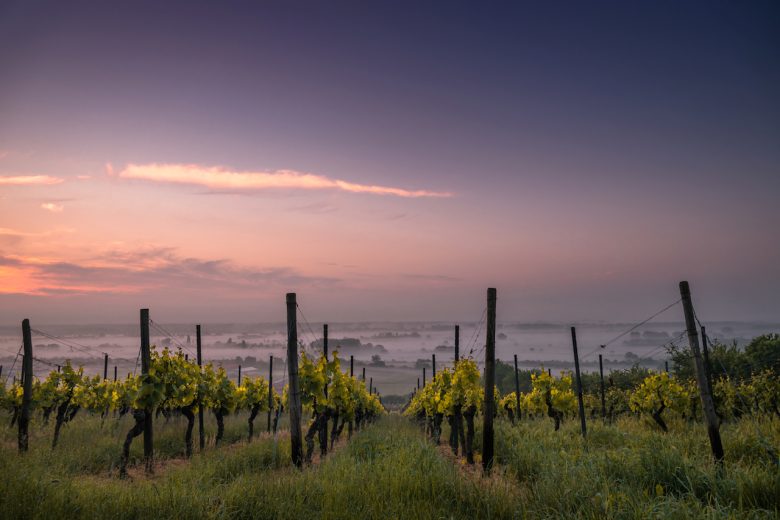 A Good Year where Marion Cotillard and Russell Crowe develop an unlikely romance among the beauty of French vineyards.
French Visa Process
This has been dramatically simplified since you were last in France. Check out the streamlined visa process here (you can get a visa in under a 48 hours).
Find inexpensive flights to France here.