Everyone knows Thailand is the holy land for people wanting a late-night rendezvous where the booze is cheap and the good times are always rolling.
We can tell you to go to a Full Moon Party on Koh Pha Ngan where anything can happen or to follow the neon glow of go-go bars along wild and messy Pattaya Walking Street – but that would be the same old thing you have probably read on every other blog about Thailand nightlife.
And although this isn't your run of the mill nightlife guide, there is no denying there are certain parts of Thailand that are known for their fantastic nightlife scene.
On mainland Thailand, the nightlife in Bangkok and Pattaya is legendary. While Chiang Mai is not all temples and spas, beneath its cool surface hides a nightlife scene that has been known to lure even the most easygoing traveller out of their hammocks and into the streets.
And then there are the islands: Koh Pha Ngan, Koh Samui, and Phuket need no introduction. They are famous for their nightlife and ground zero for travellers looking for a good time in Thailand.
But you already knew that. So, let's get into it and focus on the side of Thailand's nightlife you may not know about.
Start the night by listening to the evening prayers of monks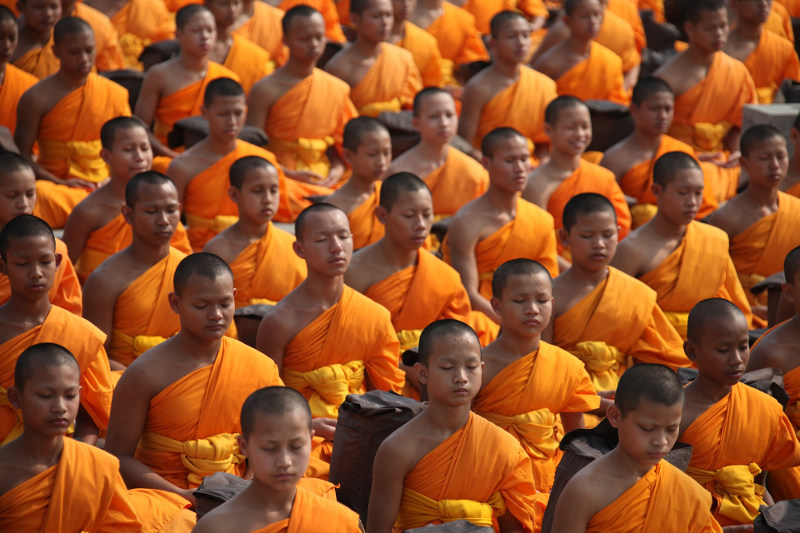 Often called the "Land of Buddhism", Thailand is renowned for being the centre of Buddhism. And whether you are religious, spiritual, or don't follow any faith or creed, witnessing Thai monks chanting against the backdrop of an elaborate temple as the sun goes down is a truly unique and enchanting experience. But remember to follow temple etiquette when visiting the temples in Thailand.
Where to go: Wat Suan Dok in Chiang Mai
Try weird and wonderful local food at the night markets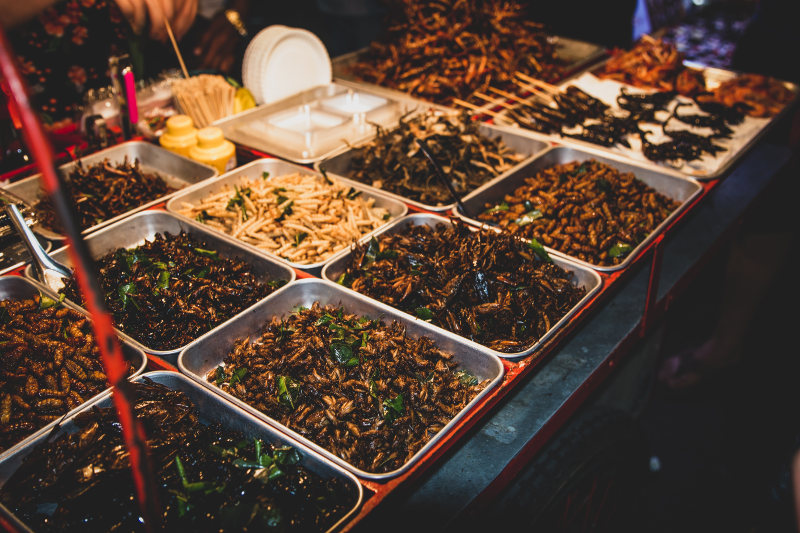 Although there are tons of incredible restaurants in Thailand (and we recommend eating your heart out at as many of them as you can) if you want to get a real taste of Thailand, visit the night markets. You will get to buy all kinds of unique souvenirs and witness local life, but you will also get to try some of the stranger local delicacies, such as sizzling bamboo worms, fried insects, and dancing shrimp.
Where to go: Rod Fai Market, Sri Yan Market, and Khao San Market in Bangkok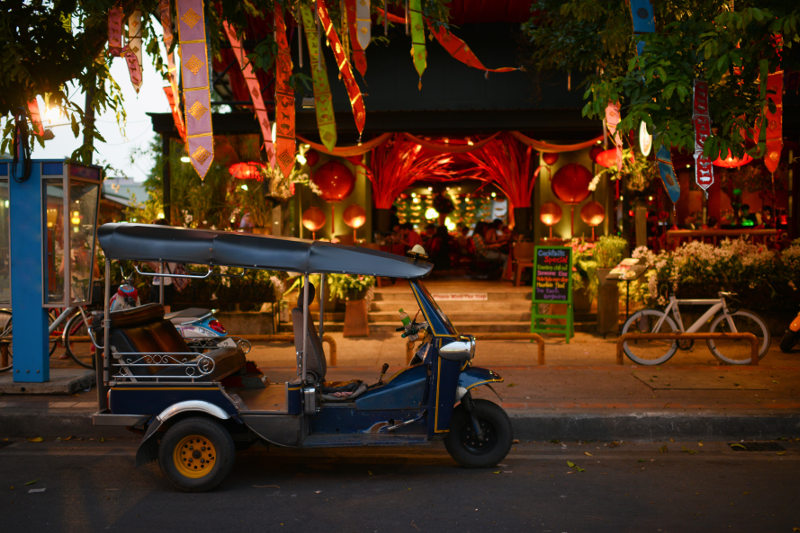 Tip: A midnight tuk-tuk tour is a great way to see the city and explore the food scene in Thailand.
Watch a live Muay Thai fight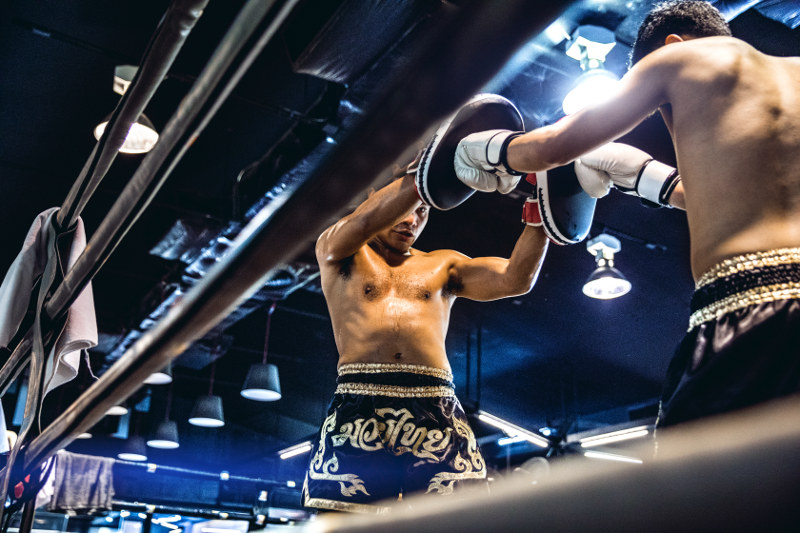 If you want to see a more extreme, sweaty side of Thailand nightlife, spend your evening drinking beer and cheering on your favourite fighter at a live Muay Thai fight. Muay Thai is an ancient martial art that is a big part of the culture in Thailand, and even if you don't fancy yourself a sport lover, it is a strangely hypnotic experience and the energy in the stadium will get you pumped for a night on the town.
Where to go: Patong Boxing Stadium in Phuket, Lumpinee Stadium in Bangkok, Phi Phi Reggae Bar in Phi Phi
Something a little different: Muay Thai Live at Asiatique is a show that combines theatrical performances with Muay Thai boxing. And although it may not be the raw and rugged real thing, it is a truly impressive spectacle that makes for an unforgettable night out.
See the city from the sky in a rooftop bar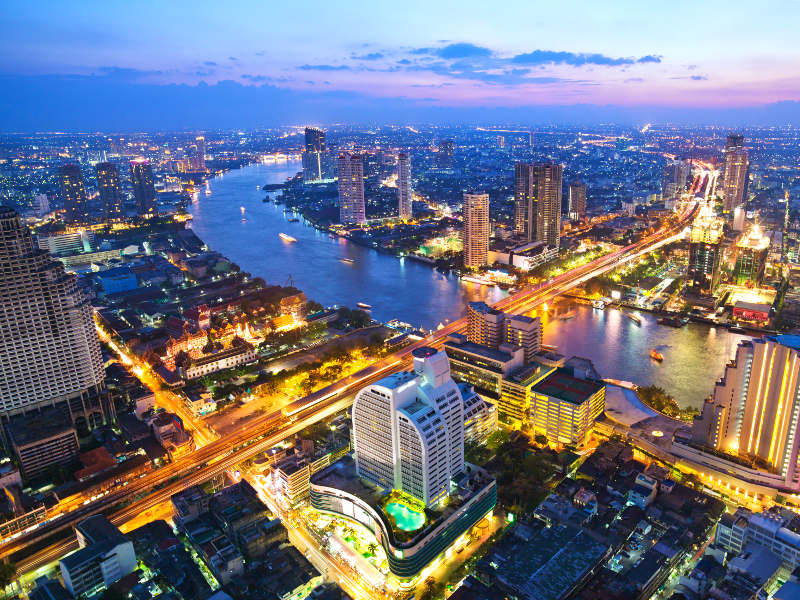 The walking streets of Thailand are a thing of wonder, but seeing the city from the sky is a whole new kind of unreal. Rooftop bars are a popular part of Thailand nightlife and something of a right of passage if you want to experience the country after dark. Of course, Bangkok is rooftop royalty thanks to its spectacular, sprawling skyline, but the other cities may surprise you with their lovely landscapes and glittering lights.
Where to go: Vertigo – Banyan Tree in Bangkok, Above Eleven in Bangkok, Horizon in Pattaya, Cru Champagne Bar in Bangkok, Speakeasy Rooftop Bar in Bangkok, Baba Nest in Chiang Mai
Follow fireflies through a floating market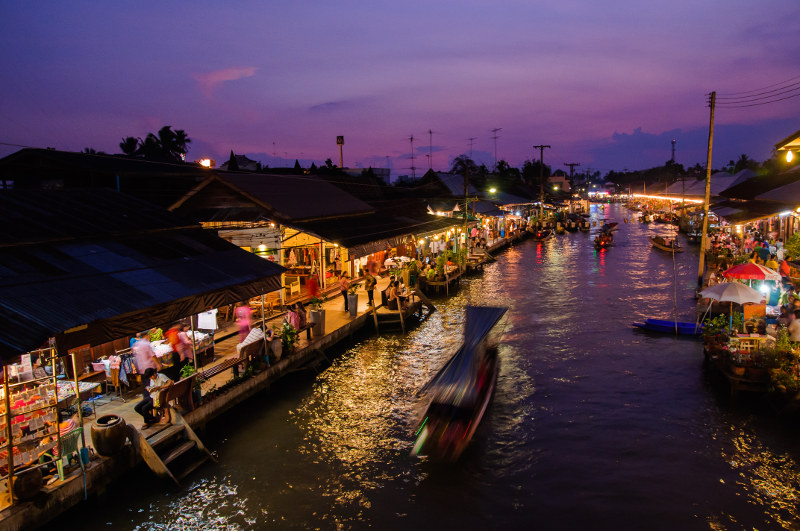 Thailand is famous for its floating markets and getting to experience them at night is a unique experience you should try at least once. An evening boat ride through the Amphawa district will give you a chance to see the canal life of locals, indulge in Tom Yum soup made with fresh river prawns, visit the popular floating market, and of course, be amazed by the flickering glow of fireflies that take over the canal trees.
Where to go: Amphawa Floating Market in Samut Songkhram
Let the ladyboys enchant you at a cabaret show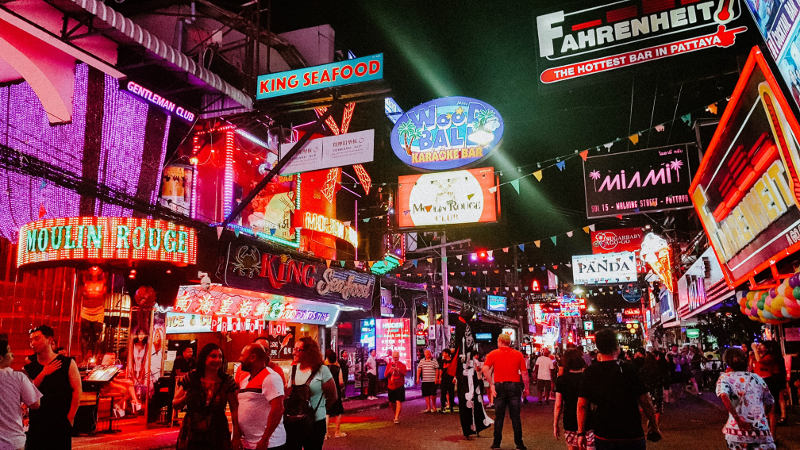 The ladyboys of Thailand may not be for everyone, but they are a part of Thai life and their cabaret shows are unlike anything else in this world. An extravaganza of flamboyant costumes and equally flamboyant performances, a ladyboy cabaret show will take you on a spellbinding journey that will leave you dazzled, dazed, and delighted. The trick is to keep an open mind and not be afraid of a little glitz and glitter.
Where to go: Alcazar Cabaret Show in Pattaya, Simon Cabaret in Phuket, and Paris Follies Cabaret in Koh Samui
Go snorkelling to see bioluminescence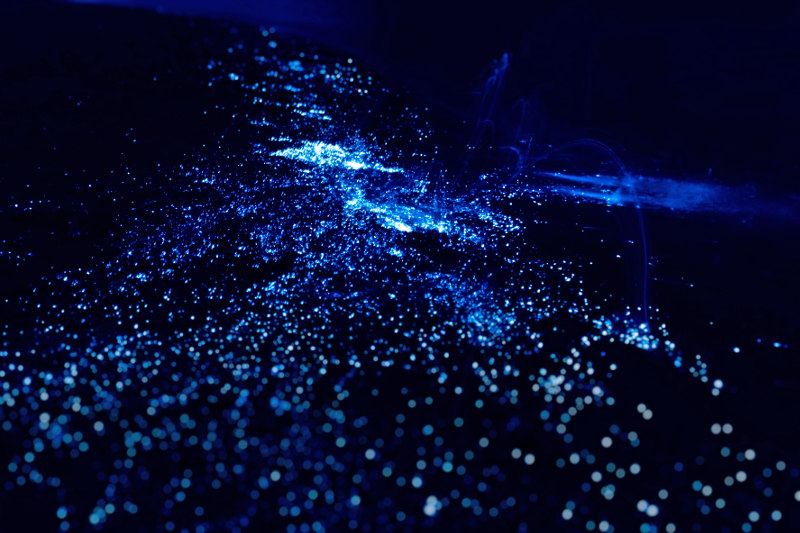 Snorkelling in Thailand is all the rage, but ever snorkelled at night while surrounded by thousands of glowing neon blue phytoplankton? Few people have experienced this entrancing light show and if you are up for a night swim you will never forget, this is something you absolutely need to do. A handful of tour companies in Thailand offer night tours, but really all you need is a snorkel and to know where to go.
Where to go: Ton Sai in Krabi and Maya Bay Beach on Koh Phi Phi
Note: Maya Bay Beach is currently closed for rehabilitation, but is one of the best places to see bioluminescence in Thailand.
Dinner with a view from the river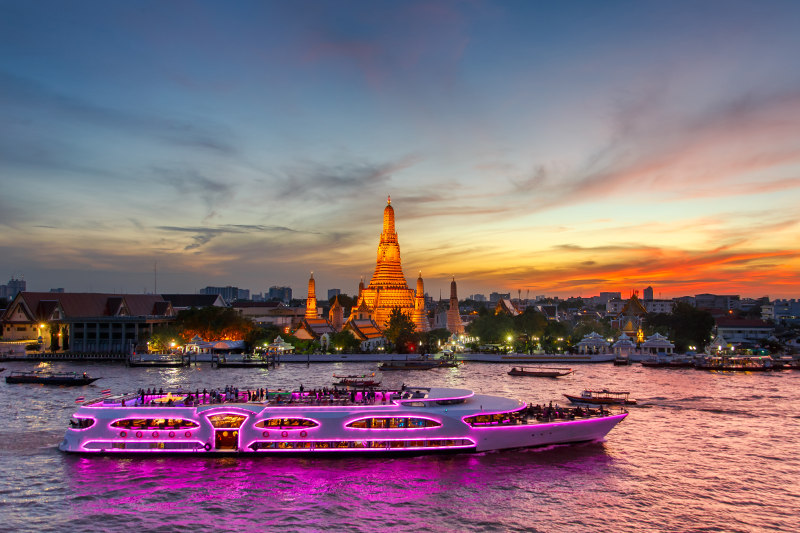 When it comes to dining out in Thailand, the options are endless. But dinner on a luxury cruiser gives you a chance to indulge in a delicious gourmet dinner while gliding by illuminated temples, shimmering skyscrapers, and famous landmarks. A dinner cruise is an incredible way to spend an evening in Thailand and there are several superb cruises to choose from. The hardest part will be choosing which one.
Where to go: Chao Phraya Princess, Supanniga Dinner Cruise, Arena River Cruise, Grand Pearl Dinner Cruise, and Loy Nava Dinner Cruises
And when it's all over, watch the sunrise at Wat Arun (Temple of the Dawn)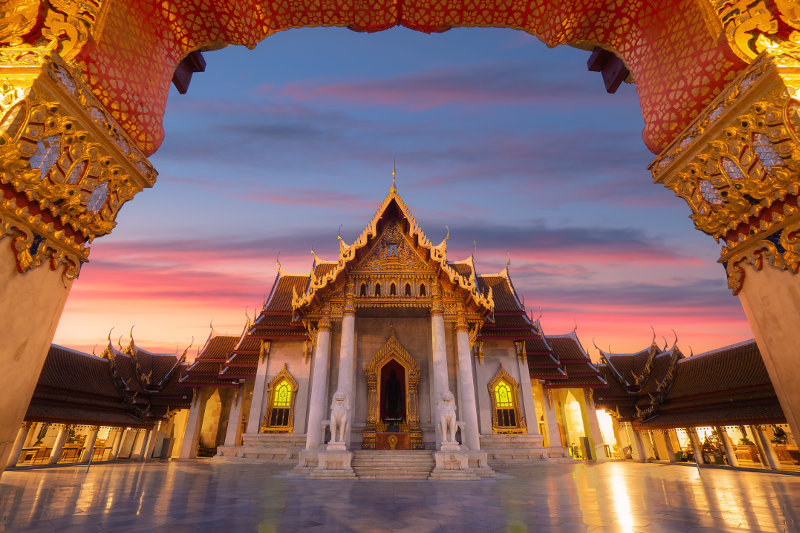 When you've spent all your energy and have had the best night of your life, say hello to another day in paradise by watching the sun rise over one of the most beautiful temples in Thailand.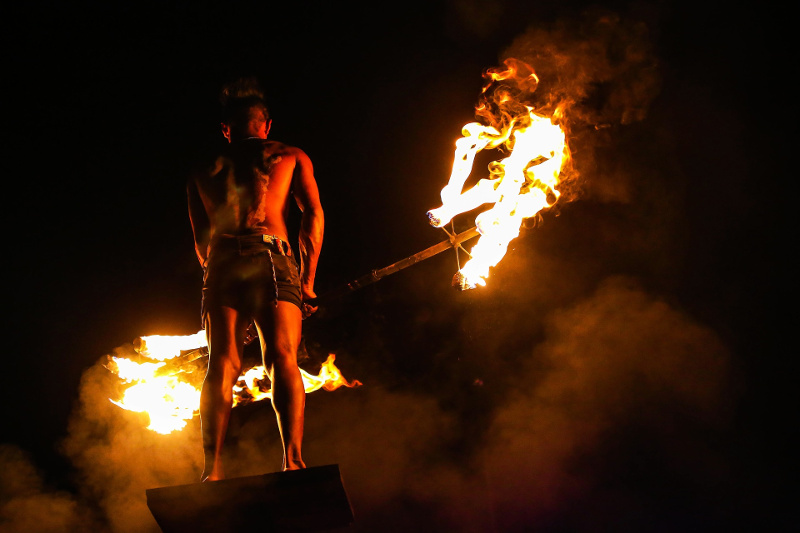 Thailand's nightlife truly is something special. We dare you to go and experience it for yourself.
Find cheap flights to Thailand!
Do any of these things tickle your fancy? Let us know what you would do on a trip to Thailand in the comments section below. Or let us know if you know of something awesome that should be on this list!
And be sure to sign up to our newsletter to get the latest flight specials and travel articles sent straight to your inbox.