Back, by popular demand! The Travelstart Angels are to host their second auction this Friday, 2 September 2011 in our swanky restaurant in our Cape Town offices. We'll have drinks and snacks available and the event will be MC'd by Travelstart's own Mr Personality – Wouter Nel. All are welcome to join!
Who the proceeds are going to
This year the proceeds are going toward  an incredible initiative we recently discovered on the outskirts of Cape Town's vibrant city centre, The Service Dining Rooms. Established in 1935, this heartfelt soup kitchen manages to serve 500 hot, nourishing meals from their facilities daily, with a further 500 meals taken out to the underpriviledged in the townships thereafter.
The Travelstart Angels have visited the premises to discover that these hard-working volunteers, or rather, earth angels, need a helping hand. The monies raised at our auction this coming Friday will aid in improving on their already outstanding service. Our plans for The Service Dining Rooms include, amongst other things, purchasing a much needed deep freeze and creating a website that will allow for better awareness of their establishment.
Last year we raised over R12000 for the Ra-ees Khan Fund in under an hour. This year we're aiming much, much higher! We've exceeded our expectations in sponsorship this year and have received generous donations.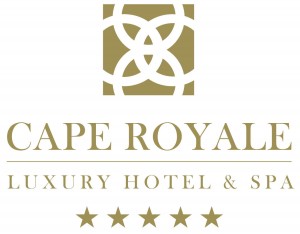 Sponsored items up for bidding
One night's stay for 2 in a Deluxe Suite, including breakfast at the Cape Royale Luxury Hotel & Spa
Handcrafted wooden furniture pieces from Eco Furniture Design
A traditional full body massage from Mint Wellness Spa
A Surpirse Romantic Picnic for 2 from Dial-A-Picnic
High Tea for 2 at the Table Bay Hotel on the V&A Waterfront
Breakfast for 2 at the Courtyard Hotel
Two sets of tickets for 2 for the production of Hats Off at Theatre on the Bay
One night's stay for 2 in a Superior Room, including breakfast at the Upper Eastside Hotel
Aromatics Deep Cleanse Facial and Intense Reflexology Treatment by Kelly Sue's Health & Skincare
Artwork by Kevin De Klerk
Three sets of tickets for 2 for the productions, Desperate First Lady, Monkey Nuts and Money's too Tight to Mention, hosted at the Baxter Theatre
Ten pairs of Exalt Cycle designer eyewear frames
One case of Krone sparkling wine donated by Geoff Harvey (our very own Helen Harvey's husband)
Tickets to visit Cape Town's spectacular Two Oceans Aquarium
…and plenty more!
When and where
9th floor, 56 Shortmarket St, Corner of Long St & Shortmarket St, Cape Town (take lift to 7th floor)
4pm, Friday 02 September 2011 – the event lasts about an hour
Join us for this fun-filled occassion and help us to do what we do best:
"Changing our world one hug at a time" — Travelstart Angels