Upper Eastside – 4 Star Hotel in Cape Town
Eleven of us were lucky enough to be invited to experience one of Cape Town's newest and finest business hotels last week – the Upper Eastside Hotel in Woodstock.
The Upper Eastside takes the concept of an urban chic lifestyle hotel and enhances it by providing excellent service, fine trimmings and a welcome atmosphere.  Located 5 minutes from the Cape Town CBD – just off Nelson Mandela Boulevard (previously Eastern Boulevard), the Upper Eastside is part of the Hilton hotel group.
Below is a summation of this Cape Town Hotel from Travelbar Team Leader Wouter Nel.
Upper East Side Hotel Review
Roger King, Rooms Division Manager at the Upper Eastside Hotel showed the premises and organised a fantastic feast at the restaurant for the
Travelbar team. We were in for a treat when we found out our visit coincided with the live music they have every Thursday evening at the hotel's Liberty's Restaurant (an upcoming act is Just Jinjer). In a sentence, the restaurant exceeded all expectations – beautiful, stunning food, well priced and friendly staff.  The extensive a la carte menu from Exec Chef Simon Kemp blends fusion food offerings and traditional fare (we hear his homemade burgers are legendary). The estreet Bar is attached and includes an enclosed cigar lounge and a library area.
The Rooms
I stayed in the Executive Suite. The room is modern, simplistic yet stylish with all the added comforts to enhance the hotel experience. Some of the room features that stood out for me included free Wi-Fi, laptop safes, minibar and satellite TV and I'm told the Loft Suites have their own espresso machines.
Who should stay at this Cape Town Hotel?
The Upper Eastside is well priced and a good option for the business traveller. While the hotel punts itself as a 'non-traditional business hotel', their affordability and child-friendly accommodation rates (children under 11 free) makes it a great place to stay for families visiting Cape Town.
Value Added Services
Free shuttle service to and from the Cape Town CBD
Mini Mall attached to the hotel including a hair salon and Vida e Caffè
Safe & secure underground parking
Their conference division is able to do large scale corporate events. Huge boardrooms are equipped with state-of-the-art audio visual kit and natural light makes for a pleasant experience for delegates
In the Area
The urban suburb of Woodstock is steeped in history and is currently going through a revival attracting business, arts and culture. The District Six Museum is just up the road from the hotel, as is the Old Biscuit Mill – one of Cape Town's favourite creative hubs. The hotel is very close to Roodebloem Street which is high on Cape Town spirit and is well known for its urban charm and artistic flair.
The Upper Eastside Hotel's Trip Advisor rating has increased drastically since their opening and this further cements their status as a world class boutique hotel. It's safe to say we really like the Upper Eastside Hotel and they get added kudos for being avid supporters of Cape Town's bid to be the World Design Capital in 2014.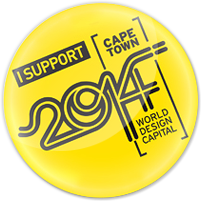 Check Travelstart's online hotel bookings regularly for Upper Eastside Hotel prices. In the meantime take advantage of their current prices – just R704 per room per night!
Images: Upper East Side Hotel – Cape Town
View Larger Map