In summer Cape Town's streets spill-over with Capetonians indulging in a friendly drink after work. Travelstart brings you your ultimate bar-hopping guide to the inner-city. All of these bars are within walking distance of one another and come with a drink recommendation to get the night's shenanigans started.
Clarke's Bar and Diner for their all day shot and beer special at R22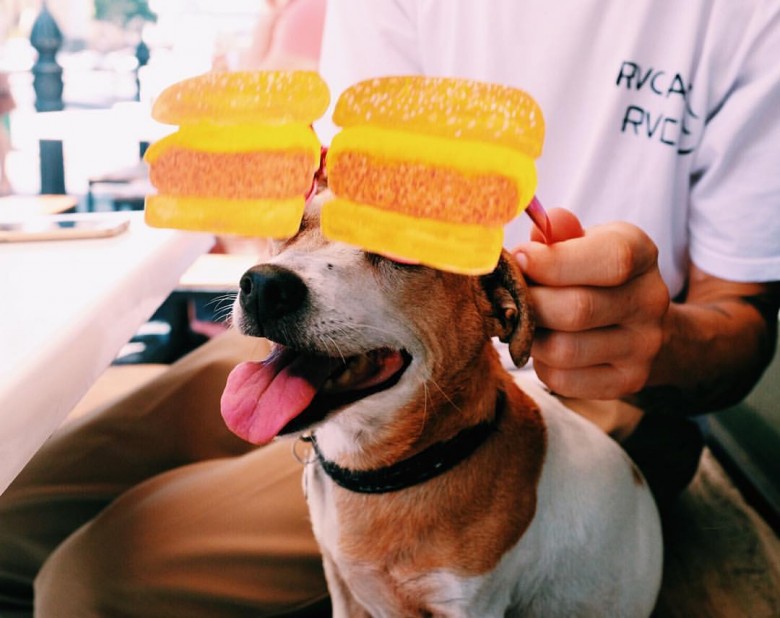 Courtesy of Clarke's Facebook Page
Start your bar-hopping exploits nice and easy at Clarke's – they've got an all-day shot and beer special. You get a half pint and a Jägermeister or El Jimador. Bree Street. 021 4247648.
For inexpensive Cape Town flights book here.
Truth Coffee – Dive Bar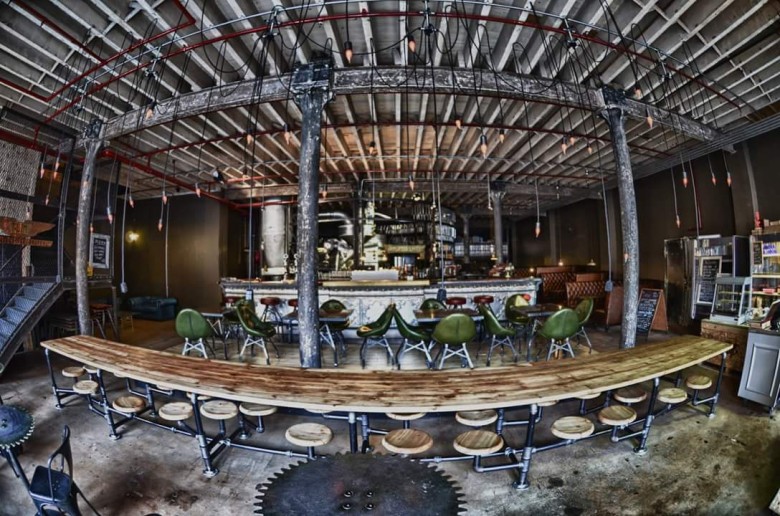 Courtesy of  Truth Coffee Facebook Page
Alternatively kick-start your bar-hopping shenanigans at Truth Coffee headquarters just to the East of the CBD. From 16:00 indulge in a spot of "high tea" – Hendriks, tonic, bitters – in a steam-punk-inspired three story Victorian warehouse. R40. 36 Buitenkant. 021 200 0440
The Power & the Glory for a pickle back
"I was just munching on some one night when this gravelly-voiced Southern chick asked for a shot of the juice alongside her whiskey. I said, 'No way,' but she made me have one with her, and I think I had, like, a dozen that night. Totally cured a cold I had, and no hangover. It took off like hell from there. That one drink totally cemented the bar."
— Toby Cecchini quoting Reggie Cunningham on the origins of the pickle back
The pickle back was invented in Williamsburg and its fame has subsequently spread around the world from Shanghai to Cape Town. The Black Ram in the Power & Glory is one of only two places I know of in Cape Town that serves this unusual drink. Basically it's a shot of whisky followed by pickle brine. 13D Kloofnek Road. 021 422 2108.
Tjing Tjing Rooftop Bar for an old fashioned
If there was ever a setting for this mad-man-esque favourite it is in this two centuries old restored heritage building in the CBD. Jim Beam Bourbon, orange peel, bitters and orange zest R58. 2nd Floor, 165 Long Market Street, CBD. 021 4224374.
Rafiki's
This beloved Capetonian institution is closing its doors in June this year and re-opening them on the shores of Lake Malawi. Stop by Rafikis for its final swan song – a good day to visit is on Sundays when cocktails are half price all day. One of there more unusual offerings (they have all the classics don't worry) is "Steri Stumpi's from Russia" – Eristoff vodka, kahlua and vanilla or chocolate Steri Stumpi. They also have something called a "Pan Galactic Gargle Blaster" which consists of Eristoff vodka, peach schnapps, orange juice and grenadine tangled with tequila, triple sec, sour mix and blue Curacao. Corner Kloof Nek Road and Burnside Road. 021 4264731.
Charango Bar and Grill

Courtesy of  Charango Grill and Bar Facebook Page
Peruvian flavour on happening Bree Street. Go classic with a traditional Peruvian Pisco Sour. 110 Bree Street. 021 422 2770.
The Gin Bar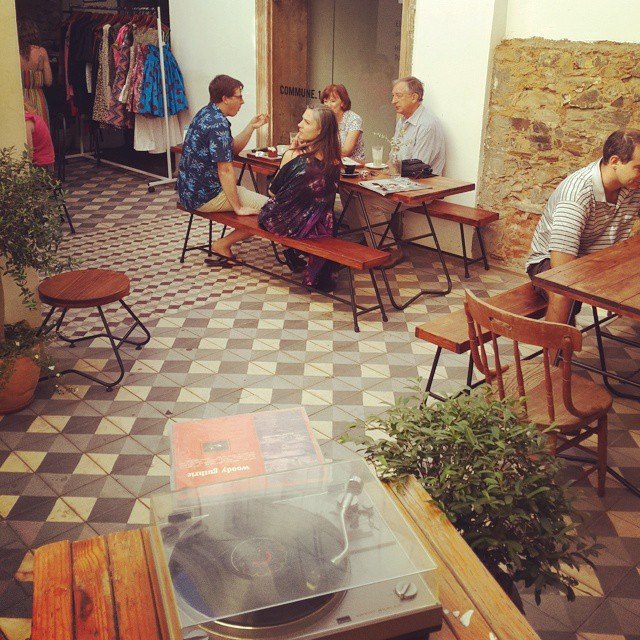 Courtesy of Honest Chocolate Facebook Page
At this point in your bar-hopping escapades you may be on the look out for a remedy for the head. Fortunately the secret Gin Bar tucked behind Honest Chocolate in Wale street offers four elemental cocktails each catering to a different ailment – soul, ambition, heart and head. They also offer a wide range of spirits, wines and beers. The Head remedy is R65 and contains Jorgensen gin, thyme, star aniseed, lime and SWAAN Cape dry tonic. 64A Wale St. 076 765 8306
Door 221 for a cocktail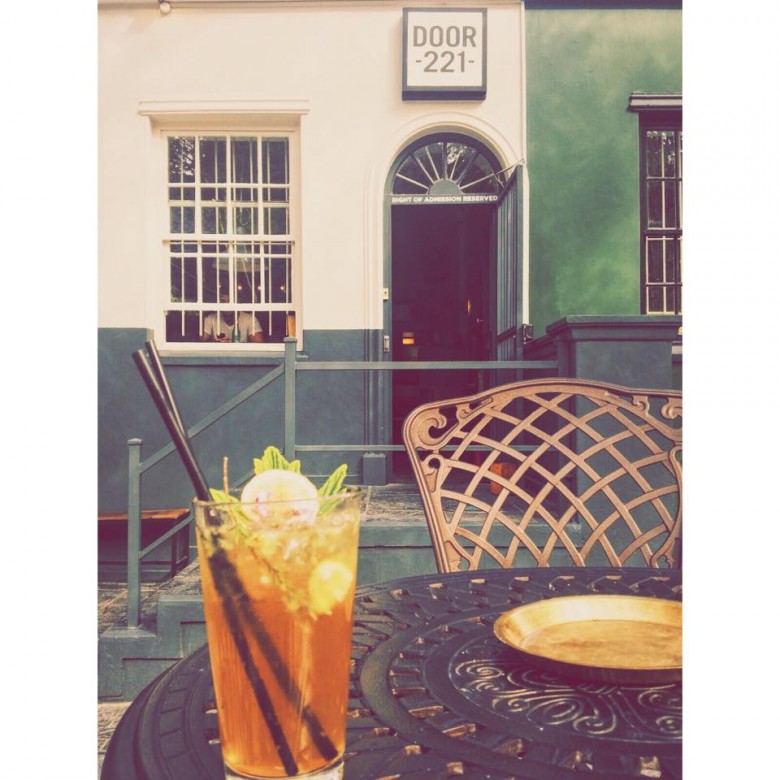 Courtesy of Door 221 Facebook Page
Door 221 is an excellent spot to hit on the bustling Bree street strip. Their feisty cocktail special runs from 6 – 7pm. Try their Dark and Stormy. 221 Upper Bree Street, 083 794 5359
Orphanage Cocktail Emporium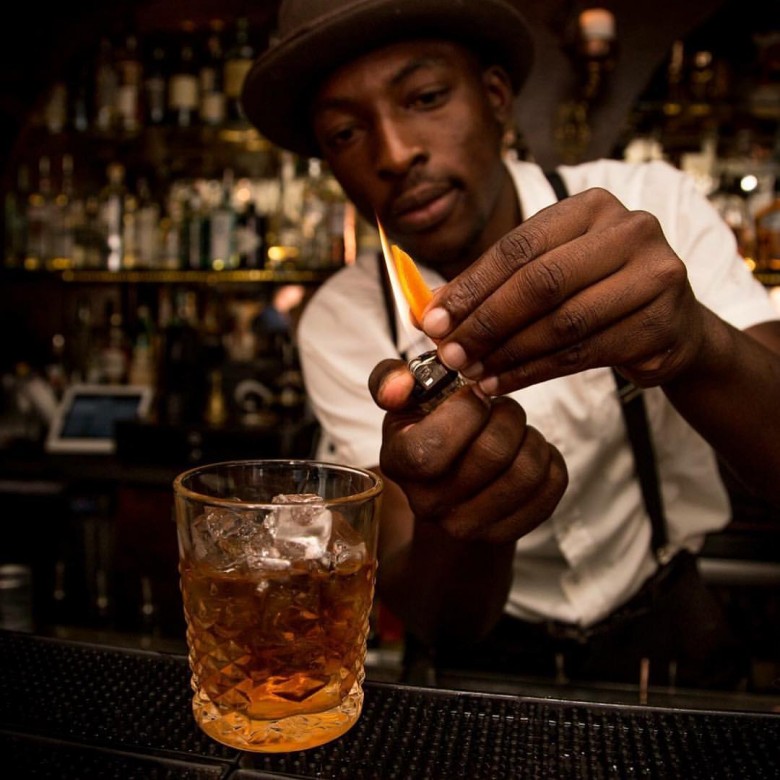 Courtesy of  Orphanage Facebook Page
Orphanage offers rarefied cocktail elixirs and intoxicants, drinks fit for a wild celebration. If you feel like a splurge order the Wolf of Bree Street – Singleton of Dufftown, Black forest vermouth, Cam's buchu bitters with a hay tincture. 227 Bree Street.021 4242004
Outrage of Modesty
Courtesy of  Outrage of Modesty Facebook Page
Only 20 people can fit in this newly-opened mixologist's hallucination. Climb steep steps to the ultimate cocktail bar. Each cocktail is an apothecarian creation. Worth the money for the experience. 88 Shortmarket Street. 021 422 2902
Publik for a glass of the good stuff
Unpretentious and unusual wine by the glass served up by knowledgeable barmen. 81 Church Street. Closed on Saturdays and Sundays. No reservations.
Mother's Ruin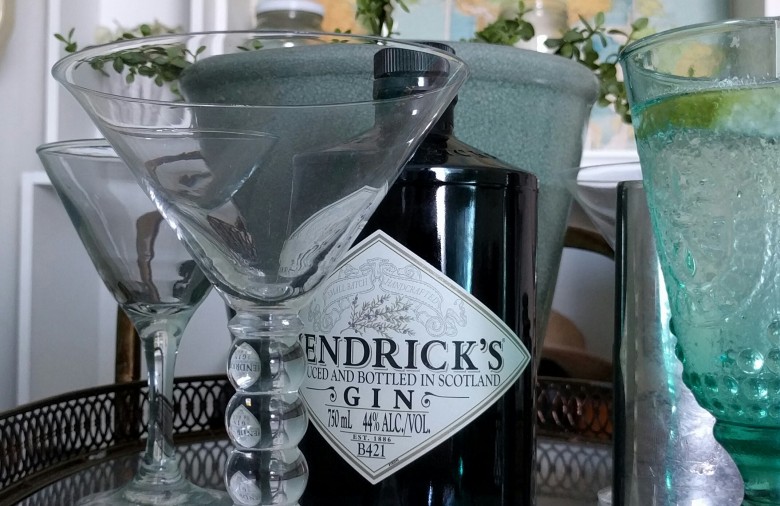 The city's original gin bar. Upon entering this gin palace you will be met with a wall of every kind of gin you can think of. Order the Soixante-quinze cocktail for a drink that hits you like the French field gun for which it is named. 219 Bree Street, 082 455 2223.
House of Machines
Attitude and atmosphere in this live-music motorcycle bar. Try the Dragon Ginger beer cider for a change or stick with the beer on tap. 84 Shortmarket Street.021 4261400
Alexander Bar for grown-up elegance with an edge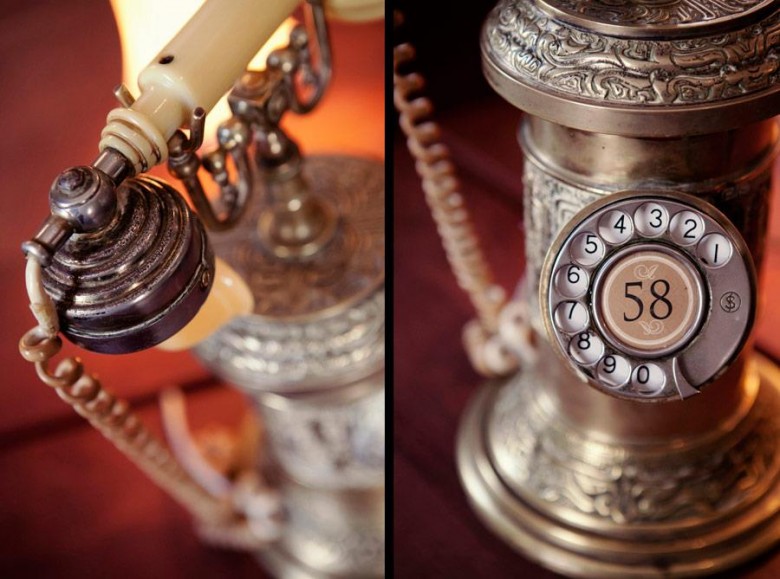 Expertly-mixed drinks and conversation with an intimate theatre upstairs. The martinis are impeccable. 76 Strand Street. 021 300 1088
Hallelujah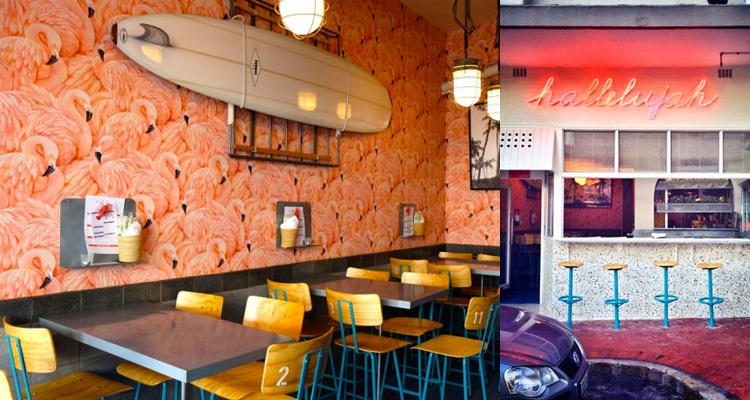 Lumo cool at this asian-fusion champagne bar. Shanghai meets New Orleans meets Cape Town. Grab a glass of cap classique or a triggerfish ocean potion pale ale. 11 Kloof Nek Road.079 839 2505
Speak easy at Julep Bar
Order a classy mint julep, a mean dry martini or enjoy the crisp taste of two black labels for R30. 2 Vredenburg Lane, CBD, 021 4234276
The Dubliner for an Irish Tipple
All roads lead to the Dubliner and a draught of Kilkenny will wash down nicely with some live music and this raucous favourite. 251 Long Street. 021 424 1212.
La Parada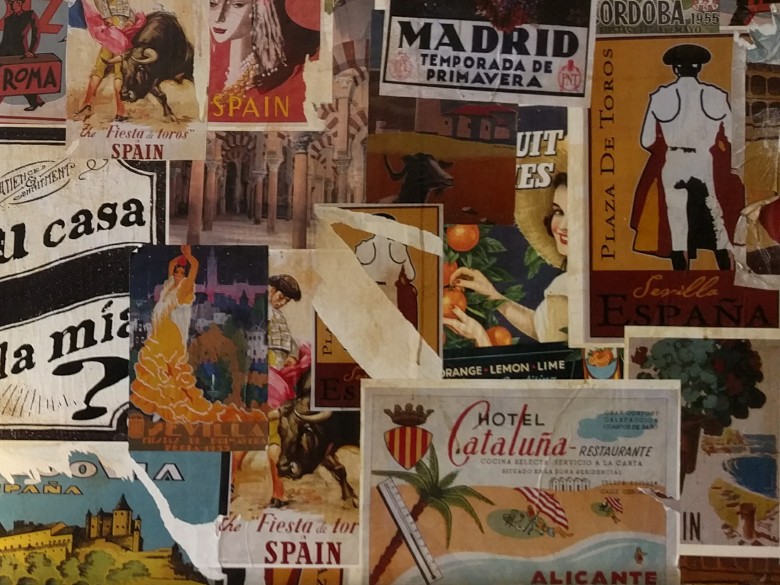 Spanish palazzo with leather couches spilling out on to the sidewalk. Order a 1l jug of red berry Sangria or try their Capirinhia Picante, made with chorizo infused cachaca. R60. 107 Bree Street. 021 426 0330
Dropkick Murphy's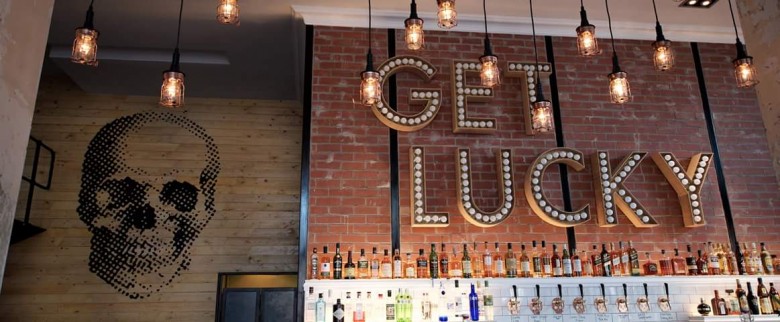 Courtesy of Dropkick Murphy's Facebook Page
For some friendly Durban vibes head to Dropkick Murphy's Cape Town branch and order a craft beer or a Vodka Fizz- Ketel One Vodka and house-made lime soda. Or maybe a Basil Smash – Tanqueray, basil, lemon and sugar. 25% off during happy hour, weekdays from 6-7 PM.
Shop No. 5, Buitenkloof Studios, 8 Kloof Street. 021 422 2251.
Tuning the Vine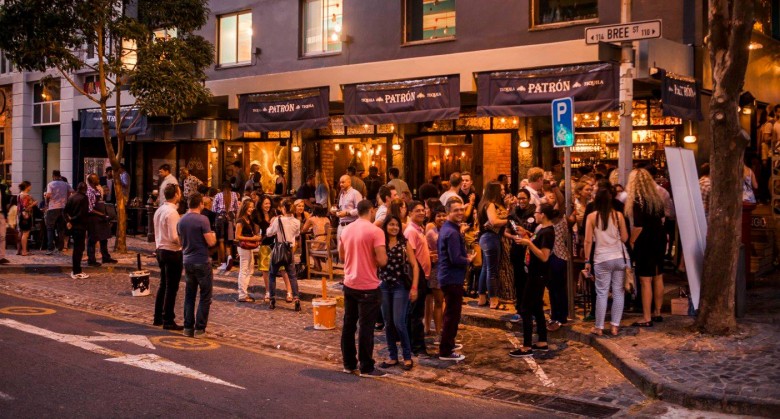 Courtesy of Tuning the Vine Facebook Page
Not a bar but a series of premium wine-tasting pit-stops in and around Bree and Wale Street. Enjoy wine-tasting or "tuning" at a variety of different venues, meet the wine-makers themselves, ask a sommelier or get a wine-inspired tattoo. Wednesdays 10 February, 9 March, 13 April 5.30pm to 9pm. R150 for general access, cheaper if you buy tickets online with a group of 9 friends.
You might also like: