25 years of democracy is cause for celebrating, and in South Africa, that means eating! What better way is there to appreciate how far we have come, and daydream about how far we'll still go than gathering around a table and tucking into a delicious meal?
The second SA Tourism #InstaMeetSouthAfrica is looming, and we thought, why not slay multiple birds with one stone? Sharing beautifully prepared food has become quite a tradition among foodies everywhere. We've put together a list of top eateries to help you be part of that proud tradition. Go forth and indulge!
1. The Test Kitchen, Cape Town
Established by British born chef Luke Dale Roberts in November 2010, The Test Kitchen is a melting pot of creativity meets culinary excellence. Where innovation is the order of the day, its no surprise that The Test Kitchen brings together flavours from all over the world to create an utterly unique culinary experience. Head to the Old Biscuit Mill in Cape Town for a taste explosion par none.
2. The Chef's Table, Umhlanga
Treat yourself to a seasonal menu using the best ingredients that KwaZulu-Natal has to offer. Situated in the heart of Umhlanga Village, The Chef's Table offers patrons a view of the food being prepared in the open-plan kitchen which serves as the restaurant's focal point. Not only is the food excellent, but the wine cellar is stocked with vintage and current wines from all over South Africa. Sound good? We think so!
3. Mzolis, Cape Town
As most success stories go, Mzolis has humble beginnings. In 2003, Mzoli Ngcawezele started selling meat from his garage in Gugulethu, one of Cape Town's many vibrant townships. Before he knew it, the township community culture of socialising around a braai made its way inside his establishment and grew wings. Mzolis is now an internationally acclaimed restaurant that has been graced by the likes of celebrity chef Jamie Oliver and DJ Fresh alike. Come to Mzolis for an impressive meat selection paired with traditional side dishes such as pap and chakalaka. Bring your own booze and pack your dancing shoes because chances are, you'll find one of Cape Town's top DJ's playing a set or two while you tuck in. Hungry yet?
4. Wolfgat, Paternoster
Don't let the size of the restaurant fool you, this compact establishment packs a huge punch. Named the Best Restaurant in the World at The World Restaurant Awards in Paris in February, Wolfgat offers patrons the best local ingredients foraged in Paternoster, and when you combine this with a menu inspired by the South African West Coast, you're in for a delicious array of aromas and flavours.
5. Mosaic at The Orient, Pretoria
Mosey on over to The Orient Hotel for an eclectic menu, not unlike its name. From langoustine with white beach hibiscus to an amuse-bouche of garden pea, spring marshmallow smoked snoek and pumpkin, it's extremely evident that this is where Chefs come to be creative. Settle down to a meal guaranteed to get your creative juices flowing and your taste buds exploding.
6. Royal Delhi, Port Elizabeth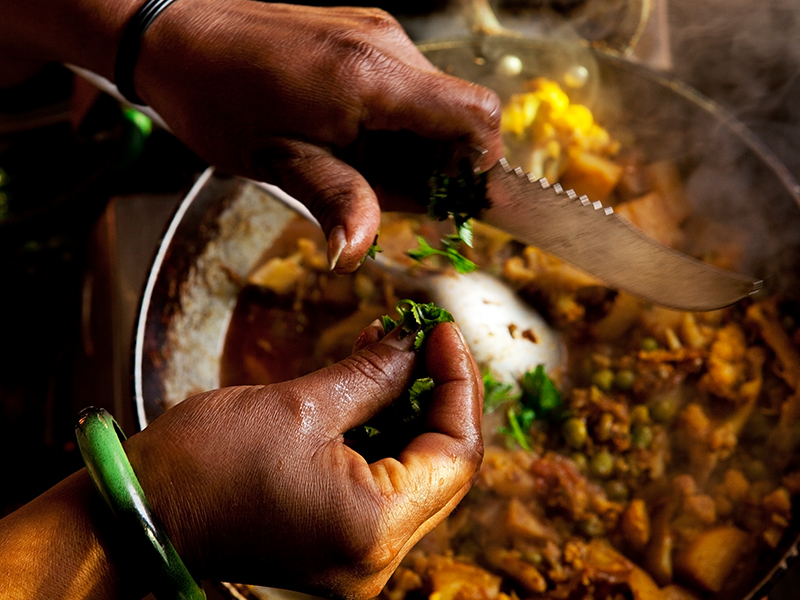 This family-run business has been bringing windy city locals together for hearty meals for over a decade now and we cannot be happier! Close your eyes and prepare for an onslaught of aromatic aromas before you even enter this cosy eatery and tuck into an array of curries second to none. You would be hard pressed to find a curry that isn't served here. Pair your dish with nan bread or rice and warm yourself from the inside out. Feeling peckish? Nibble on freshly prepared samoosas or flavourful fishcakes.  Royal Delhi is definitely a pitstop worth making should you find yourself in Port Elizabeth.
7. Marble, Johannesburg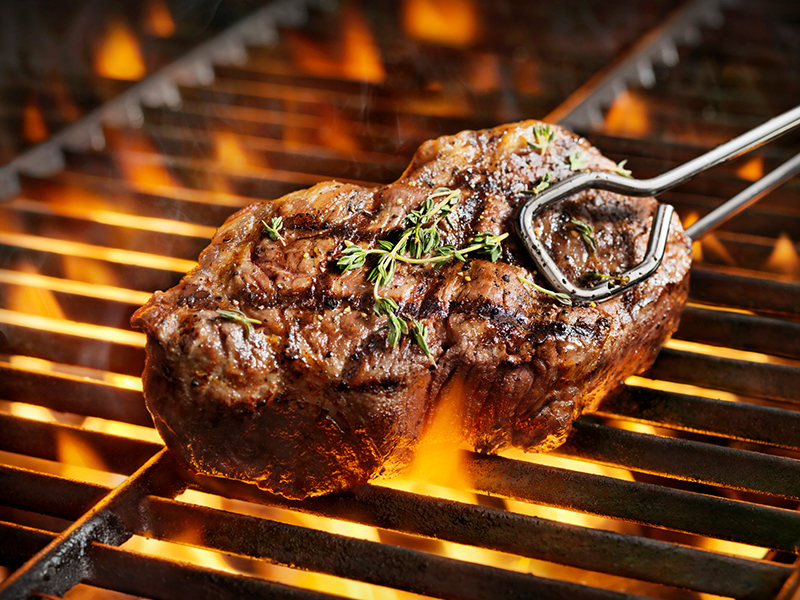 South Africans are particularly partial to anything cooked on a fire. The taste and smell sparks a feeling of being well and truly home. Make your way to Marble in Jozi for food that celebrates South African culture and heritage by preparing meat on a wood-fired grill and pairing it with expertly braaied veggies and breads. Settle down for culinary joyride second only to the braai in your backyard!
8. Golden Dish, Cape Town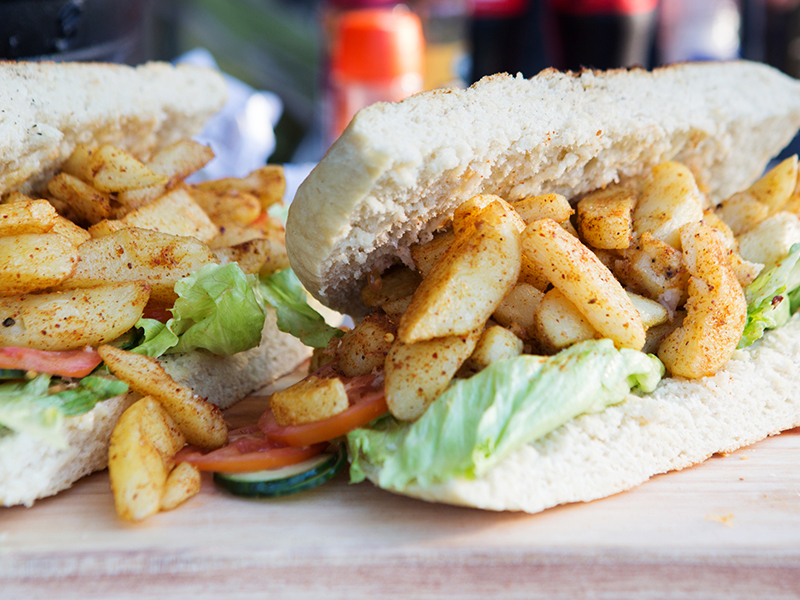 When in Cape Town, one must have gatsby forthwith, and Golden Dish in Athlone is the absolute authority on this proud tradition. Picture yourself before a foot-long sandwich stuffed full of "slap chips" (French fries) and a range of deliciously seasoned fillings of your choice. Choose from deep-fried calamari to masala (curried) steak or traditional Cape Malay bobotie (curried mince). A gatsby is more than a meal, it is a social occasion. Cut it in four and invite your Chinas (friends) to get in on the fun! Pair your Gatsby with an ice-cold beverage of your choice and, of course, truly awesome company.
9. Saigon Suzy, Johannesburg
Go where Asian street food meets rock & roll and be absolutely inspired. Tuck into anything from rice bowls & curries to dumplings and, of course, the iconic ramen noodle. Once you're sated, gather your squad and head upstairs where you can take your pick of private karaoke rooms decked out for your singing pleasure. Not quite happy with your vocal prowess? Head outside and relax in the Cherry Blossom Garden where fairy lights adorn the trees for gorgeous ambience.
10. Ashley's, Cape Town
Ashley's family restaurant is a Cape Town institution and should be treated as such. Renowned for the wood-fired pizza selection, Ashley's offers the hungry patron more than the lion's share! Choose from your run-of-the-mill toppings such as chicken, pepperoni or margarita, or be bold and dabble with flavours inspired by the spicier Cape Town community. Be sure to go when you're ravenous as the menu will have you salivating faster than the jump between load-shedding stages. From eisbein with sweet butternut and creamy spinach to burgers served with hand-cut potato chips fried to golden perfection, you'll definitely want to attempt seconds!
11. Mama Africa, Cape Town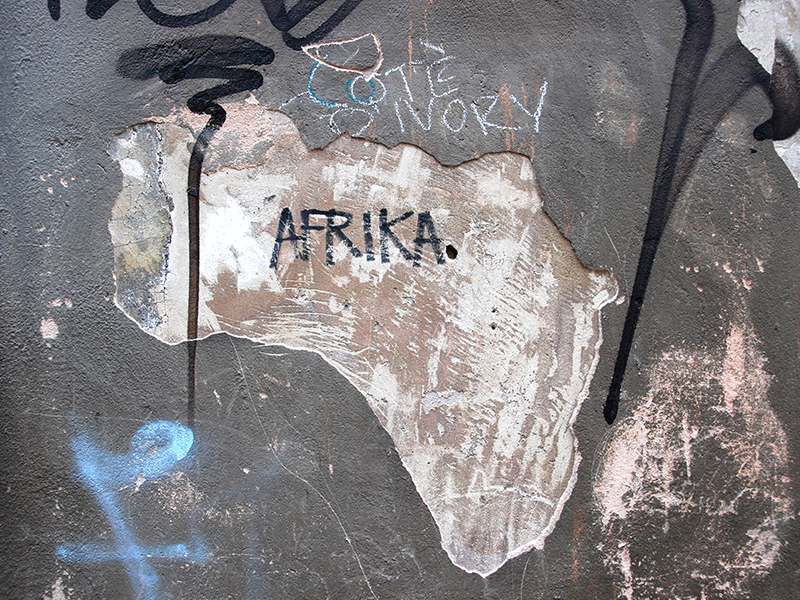 Have you ever wanted one eatery to offer you a mouth-watering curry, or Mozambique-style chicken livers, or mussels & seafood? Look no further. Be spoilt for choice at Mama Africa where the menu is inspired by the greater African continent and sprinkled with a genuine love for cooking. Located in hustling and bustling Long Street in Cape Town, Mama Africa always offers an eclectic vibe with waiters who thrive on creating an atmosphere of community and utter comfort.
12. Signature, Johannesburg
You'll find Signature Restaurant in decadently cosmopolitan Sandton. Whether you're looking to indulge in a sundowner with a view, or scrumptious meal, Signature will more than oblige your palate needs. Come for artistically put-together menus and signature cocktails that leave you content and merry. Choose from an extensive spread ranging from sushi & salad to beautifully seared tuna or steak. If that doesn't catch your eye, rumour has it that the cheesecake is exquisite.
13. Hamachi, Cape Town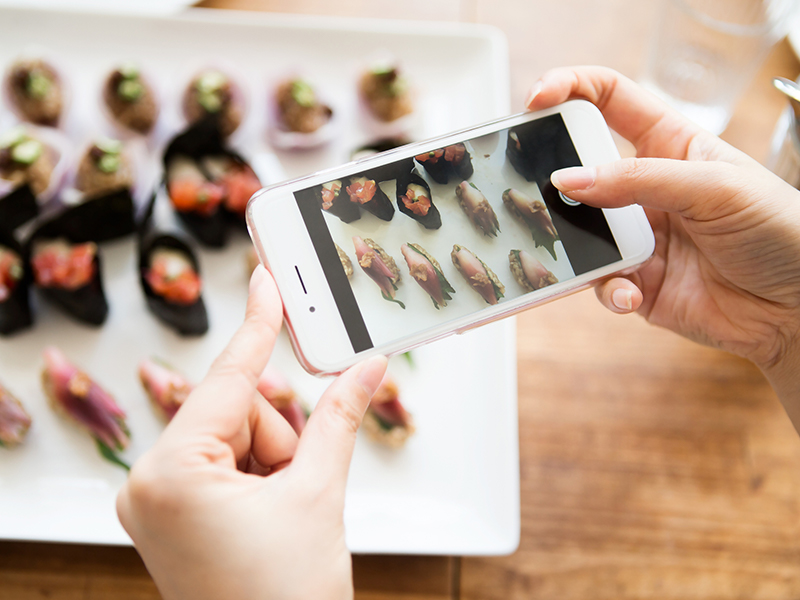 Calling all sushi lovers! We're all too familiar with the happy dance you want to do as soon as the soy sauce hits your tongue. Sate your sushi craving at Hamachi in Claremont where you can settle in for a buffet style sushi eating experience. Hop, skip and jump from delicious sashimi & nigiri to tempura prawns, California rolls and always-in-season fashion sandwiches. There is never a downside to sushi!
14. Mar-e-sol, Cape Town
Next stop: The V&A Waterfront for a taste of Portugal! Mar-e-sol boasts an impressive 200 patron seating capacity at any given time and specialises in "Portuguese flavours with Mozambican flair".  Go to enjoy deliciously prepared shellfish or the signature Piri Piri chicken and wash it all down with a glass of Vinho Tinto. Who said you need a passport to get a taste of Portugal?
15. Reubens, Franschhoek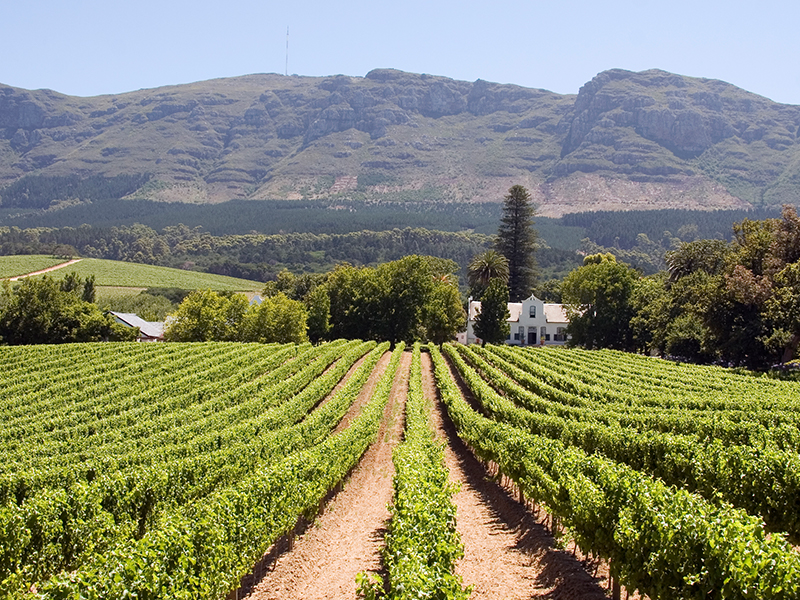 Get into your car and make your way to wine country. Gorgeous Franschhoek has no shortage of breath-taking views of a scenic Cape Town and eateries to indulge in. One such eatery is Reuben's. Established by world famous & proudly South African chef, Reuben Riffel, Reuben's offers hungry patrons an ala carte menu with some braai flair. There is absolutely no reason for you to not enjoy gourmet braai with panoramic views of Franschhoek as a backdrop.
16. Nobu, Cape Town
This international franchise is situated at the iconic One & Only in Cape Town. Locals and tourists alike flock to Nobu for their fill of sushi excellence, Japanese innovation and Nikkei goodness. Sit down and take your pick, or choose from a variety of set menus while you turn your face away from the price. You know what? Spoil yourself. You deserve it.
17. Gold, Cape Town
Venture to where stories are told through dance, song and taste. Enthral your senses at Gold restaurant in Cape Town when you sway to the beat of djembe drums as you sample delicious African cuisine. Hands itching to beat out a tune? Go for it! Djembe drum sessions are interactive at 18:30 every single day! If musical dining is your jam, this is definitely the spot for you.
18. Tjing Tjing, Cape Town
Experience a triquetra dining experience at Tjing Tjing in Longmarket Street, Cape Town. Whether you're in the mood for drinks, casual lounging or a meal, Tjing Tjing has you covered. Discover authentic Japanese cuisine before heading up to the rooftop bar for your drink of choice or a cool glass of sake. Set your night to a playlist of interesting indie-electronica and you're ready to have all your senses delicately stirred.
19. Die Strandloper, Langebaan
Dinner on the beach. Enough said. Die Strandloper offers a culinary adventure complete with freshly prepared roosterbrood, locally sourced seafood and a view straight out of a Hallmark card. Listen to the sound of waves ebbing to and from a pristine shore with fires crackling in the background as you dig into anything from a mussel pot to delicious fish curry. There's nothing quite like feeling beach sand between your toes and the sea breeze in your hair while being surrounded by the smell of scrumptious seafood being cooked by Weskus locals.
20. Fourways Farmers Market, Johannesburg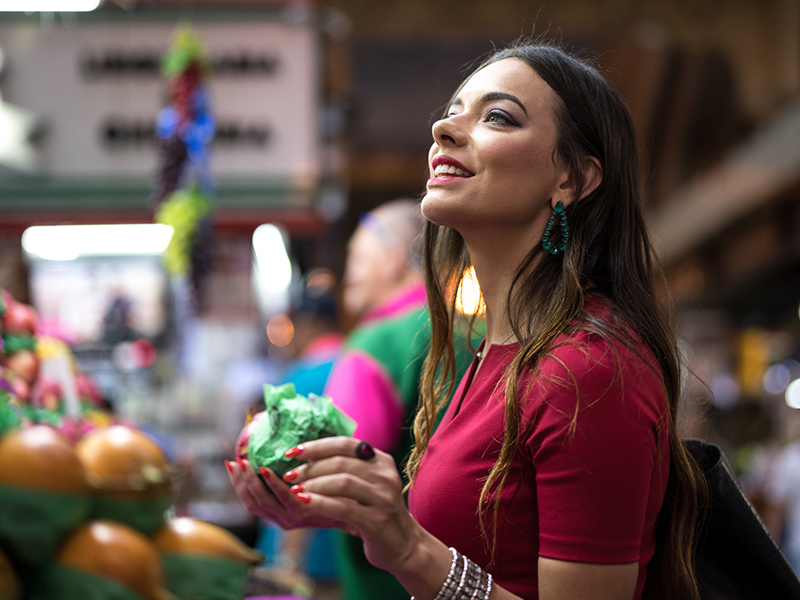 While this may not be a restaurant per se, it is most definitely a vibe. Fourways Farmers Market offers artisanal eats and beautifully prepared cocktails to patrons meandering the streets of Jozi. Watch the market come alive to the sounds of chart-topping local sounds and the smell of vendors showcasing their wares. In fact, keep your phone close because this market is so renowned that, chances are, your celebrity selfie is right there waiting to happen.
 21. The Grillfather, Cape Town
Born of humble beginnings in Mitchell's Plain, one of Cape Town's most spirited townships, The Grillfather started as a home-based eatery before soaring on the appetites of loyal patrons and branching out into shopping malls in not only Mitchell's Plain but Retreat and Wynberg as well. Mitchell's Plain is notorious for gifting South Africa with remarkable talents when it comes to sport, music & dance, therefore, its no surprise that culinary prowess has made its way to the list of Mitchell"s Plain marvels. Head to the Grillfather for tender steaks, unforgettable burgers and tasty boerie rolls. If the price doesn't snag you, the atmosphere definitely will!
22. Social On Main, Johannesburg
Restaurant? Bar? Why make the distinction? Head to Social On Main in the North of Jozi for a delightful mix of the two! Whether you're looking to settle down to gourmet street food or to sip on a much-needed cocktail, Social On Main has you covered! As the name suggests, come here to socialise or swap war stories while you indulge your palate in anything from a crunchy salad to a tender steak. We have it on good authority that the G&T's are something to behold!
23. Mariner's Wharf, Cape Town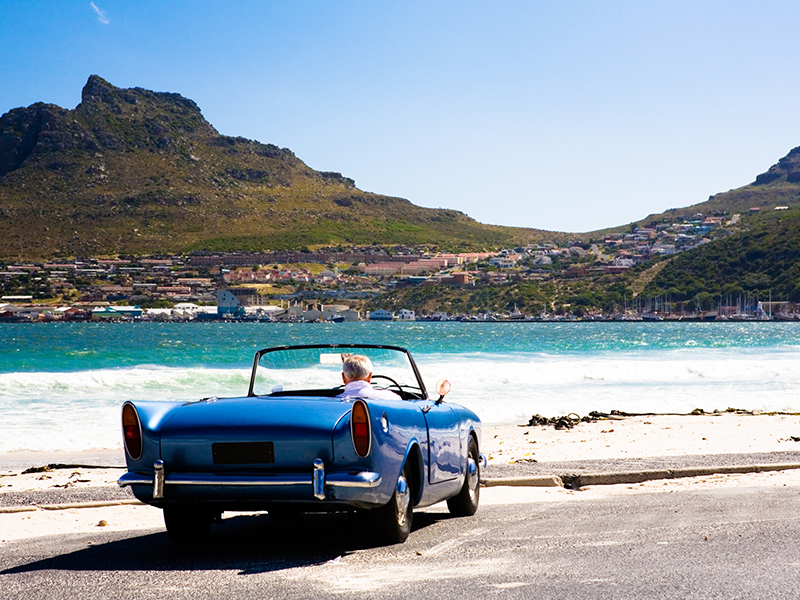 Overlooking beautiful Hout Bay harbour in Cape Town, Mariner's Wharf stands invitingly proud. This fish & chips gem was built in the 1980s and has been sating the hunger of generations of Cape Town locals for decades. Experience locally sourced delicacies such as snoek and hake and do not leave before sinking your teeth into the world-famous Mariner's Wharf "Lekkerbekkie" fish cake. Wind down your time spent with a stroll along the Hout Bay coast as you bask in the sheer beauty of the Cape Town coastline.
24. Tokara, Stellenbosch
Finding yourself in Cape Town? Be sure to take a scenic drive to the Stellenbosch Winelands for a bite to eat at Tokara. Surround yourself with where good wine happens, and pair that with good food and good company. Take in panoramic views of Stellenbosch & False Bay, as you sip on award-winning wine. Get your dose of fine art when you take a look at the many Kentridge "Porter Series" pieces on display. No other venue in the world has that many to show! Sold? We don't blame you!
25. The Crypt, Cape Town
Are you a jazz lover? Make your way to "The Crypt" in the city bowl where you can enjoy live jazz bands complimenting great food with bluesy goodness. This unique eatery was built underneath a Catholic cathedral and, of course, many of the architectural features have been beautifully preserved. The Crypt is world famous for showcasing the very best African jazz musos and offering patrons a unique opportunity to listen to top class music in an intimate setting. The Crypt has been graced by the likes of legendary guitarist Alvin Dyers, Top Dog SA, Titi Tsira and more. R110 gets you in, the rest is priceless.
As all good things do, this too must end. Thus, concludes our culinary expedition into the cultural gem that is South Africa. Have you recently visited any of these places? Do let us know in the comments!