With warmer days coming up and temperatures slowly on the rise, it's time to venture outdoors! There are a few great camping sites in Durban and many more in and around Kwazulu Natal. Mountain ranges, beaches, game reserves, camp and caravan sites – all catering for those looking to unwind and unplug from the daily grind. Family and children, romantic getaway or a weekend trip with your closest friends, you're in for a treat. Let's look at some of what you can look forward to during your camping retreat.
1. Bluff Eco Park
Just 10 minutes away from the beach, this campsite is perfect for the whole family. There are four pools to enjoy across the park, including a natural tidal pool. Accommodation consists of self-catering rustic cabins, if you decide to book a room. There is also an entertainment area with games for all and an enclosed restaurant, coffee shop, health spa and more. You can choose between an eco-cabin, caravan or tent, dormitory or even a VIP unit, making it a firm favourite camping site in Durban. Bluff Eco Park caters to everyone that is looking for that relaxing breakaway!
2. Lalanathi Caravan Parks
On the south coast of KZN, relax to the peaceful sounds of the ocean and enjoy fishing, unwinding to a campfire, and walks along the coast. This park has 34 shaded sites to relax in and plenty of clean ablution blocks (with lots of hot water!). All you have to do is bring your tent or caravan and the hosts will make sure that your stay in Lalanathi is an unforgettable one. The park is in a fully-fenced and secure area. You can also leave the campsite to explore the nearby areas, including Lake Eland Game Reserve, Riverbend Coffee Plantation and Wild Coast Sun and Casino.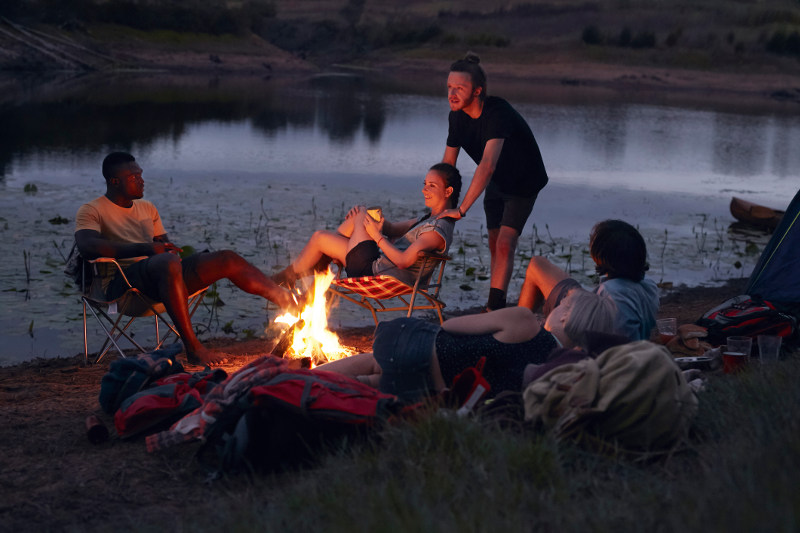 3. Mahai Campsite
The Mahai Campsite, situated in the north of Drakensburg is a popular option for campers throughout KZN with its grassy land that is perfect for picnics. The balance between natural attractions and creature comforts is wonderful here and you will thoroughly enjoy your time doing outdoor activities. Those who have stayed, talk about the beautiful landscapes that are visible from the front of your tent. Activities to enjoy during your time there include hiking and mountain biking, as well as cricket as there is a nearby field.
4. Kosi Bay
The astonishingly beautiful Kosi Bay camp is perfectly situated on the waters of Lake Nhlange in KZN. There are 15 campsites that accommodate seven guests each, and two of these are wheelchair-friendly. The area offers clean and modern ablution blocks with hot water, perfect for a quick shower after a busy day on the lake and its surroundings. There is a lodge for those looking for something more refined, with simple, comfortable furnishings and cable TV. All guests visiting Kosi Bay can enjoy fishing and leisurely walks along the Samango Trail. Be sure to be on the lookout for a number of birds to view. There is also the option to snorkel in the bay, with a diverse reef situated in the Kosi Bay ecosystem.
Read also: Delicious camping dishes to try on your next trip!
5. Spioenkop
A piece of paradise to be able to view wildlife and enjoy game drives before setting up for the night. While the reserve does need some maintenance, nothing takes away from the beauty and tranquillity of giraffe drinking water and rhino bathing in the sun. Animals roam freely. The campsite allows for relaxing nights around the fire with views of the dam and impressive Spioenkop mountain range. Enjoy it all in one go. Suitable for tents and caravans.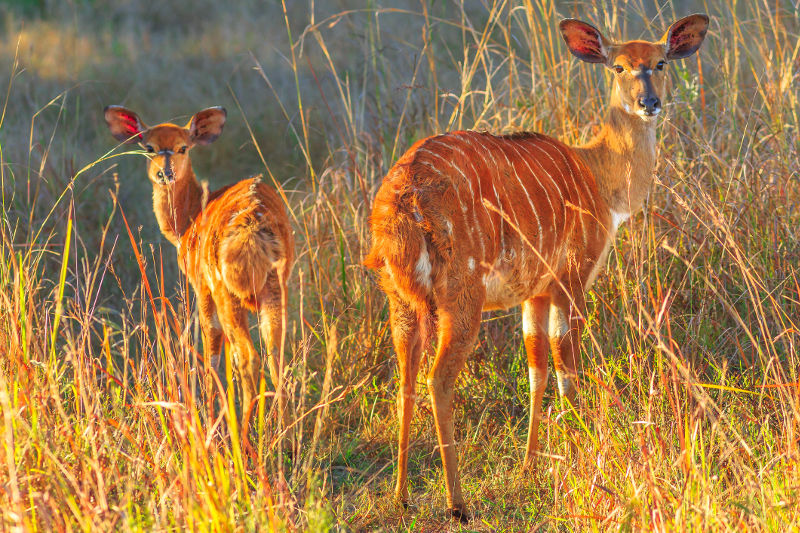 6. Queensburgh Caravan Resort
If you're looking for a great camping site in Durban then look no further than 15 kilometres from the city centre. This caravan resort is found in the small town of Queensburgh and faces the Umbilo River and Roosfontein sub-tropical forest. The resort is perfect for all water lovers, as not only does it have its own pool, there is also the option to go enjoy water sports in the river. Everything is child-friendly and there is also a well-stocked store to get your essentials and extra treats from.
Read also: The best pet-friendly campsites around the country
7. Cape Vidal Campsite
If variety is what you're after while engaging in the easy pace of life, then Cape Vidal campsite is perfect for you. It is situated in the St. Lucia Marine Reserve and falls within the iSimangaliso Wetland Park World Heritage Site. There are 23 fully equipped log cabins and special fishing cabins that are ideally situated on the shore of Lake Bhangazi. For those who wish to set up tents, there are 50 campsites near the beach, in the dune forest. The campsite is wonderfully isolated from the rest of the world so do make sure to pack in all of your essentials and treats ahead of time.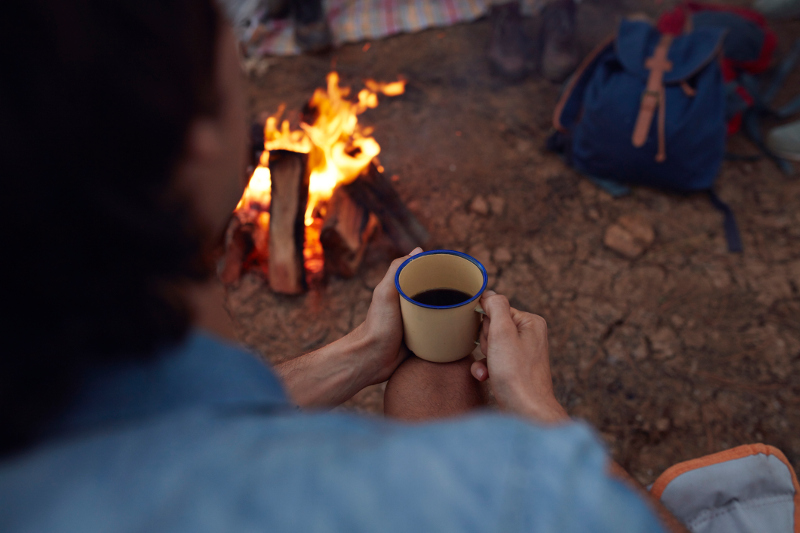 8. Villa Spa Holiday Resort
This wonderful campsite and holiday resort can be found in Illovo Beach, on the south coast of Kwazulu Natal. There is something for every kind of traveller here, from chalets and quaint cottages to the designated tent and caravan area. The resort has a tropical feel to it with lush greenery, chirping birds and green grass all around. The camp has been around for more than 30 years and has just gained more and more popularity with its excellent service, beautiful surroundings, reasonable rates and overall atmosphere. It's just 30 minutes from the city centre, making it a great option for a camping site in Durban. The area is spacious, with two ablution blocks and a large scullery and functional laundromat to make use of.
Book your cheap flights to Durban with Travelstart!
9. Ovaflo Resort
What better way to enjoy nature's beauty than by taking some time out at a fishing and picnic resort in Pietermaritzburg. Family and friends can take part in arts and crafts, as well as do some birdwatching and canoe on the nearby lake. The campsite has communal ablution blocks and braai facilities for all to use and enjoy. On the banks of Umgeni River, fish to your heart's content while enjoying the views. The resort caters to camping and caravanning.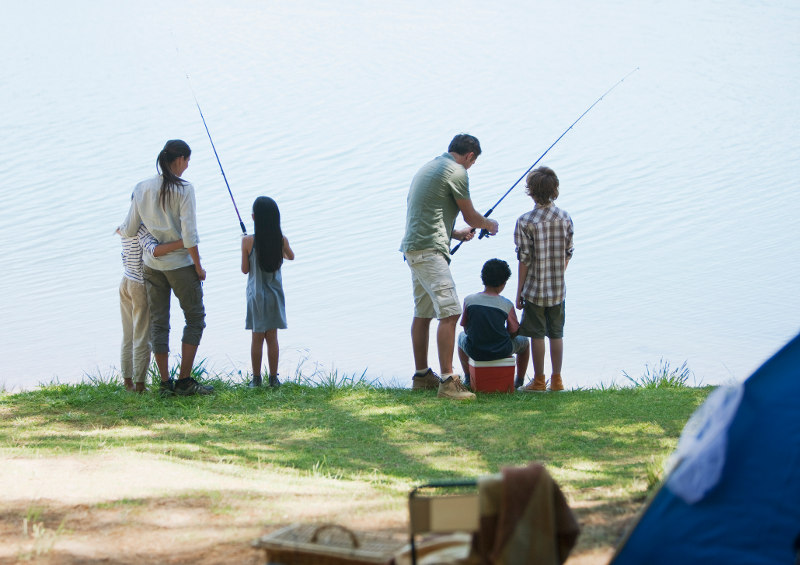 So what are your plans this spring season?  If you do decide on one of these camping sites in Durban and the greater KZN, make sure to pack in all of your bushveld essentials and let us know how it goes in the comments below!
Sign up to our newsletter for the up-to-date flight specials and travel information.