Summer is here, and we're veering away from the norm of booking into fancy hotels and trying something a tad bit different – a camping or bushveld holiday in South Africa! One question that many of us brave souls may ask though is what on earth do you pack for your time away in the wilderness? Hotels come with amenities, not to mention all the regular things such as hot showers, beds and kettles and cups! So, when you're out in the bush with a camping tent and a few logs of braai wood, what else does your list of essentials need to contain? Before packing your bags, know that there are numerous options for your bushveld holiday in South Africa. Time spent in the bush does not always necessarily mean in a tent.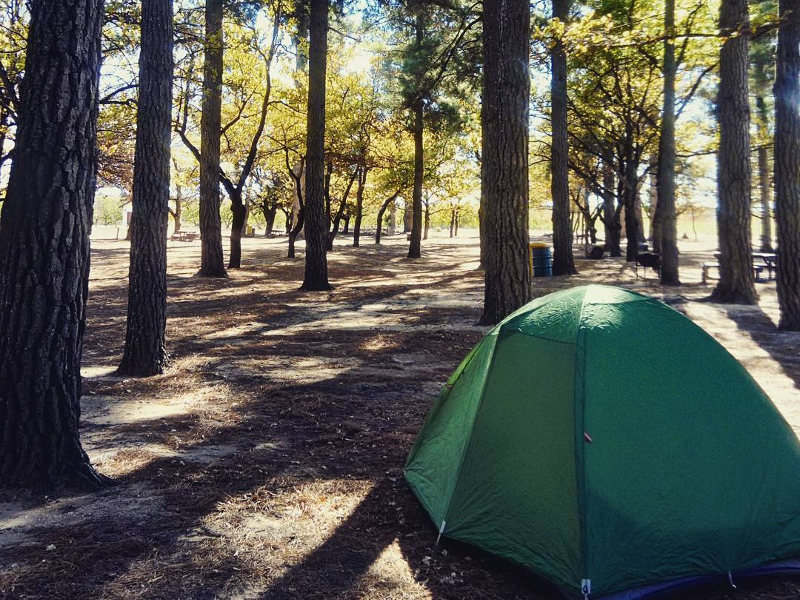 Bushveld/Camping options in South Africa
There are a few options that you could choose from and still be extremely close to nature, while not necessarily having to worry about bugs climbing in under your tent. Some of these include:
Renting a cottage/bungalow on a farm or in/near a reserve.
A caravan park with basic facilities (there are more than 700 options in South Africa).
Glamping – 'glamour' camping, including electricity, comfortable beds and showers
Wilderness camp sites– just you, your tent and the great outdoors.
Decided on where to stay yet? Good. Now for the packing!
Once you've decided what kind of bushveld holiday you're after and have made a reservation, you will have to start packing. For the different styles of bush holiday, you will need various items – from an actual shelter and a portable stove if you opt for a wilderness camp, to simpler things such as your own set of towels and 'shower slippers' when in a caravan park.
Assuming you've chosen the more extreme version of a bush vacation and have opted for a wilderness camp, here is a list of the basic essentials to take along on your trip:
A sleeping bag – a lightweight one that will keep you warm in the evenings. You may also consider a thin blow-up mattress (along with its pump) and pillow for extra comfort.
A camping chair – to relax in as you listen to the sounds of nature all around you.
A portable stove and a pot/pan to cook basic meals in, along with some utensils.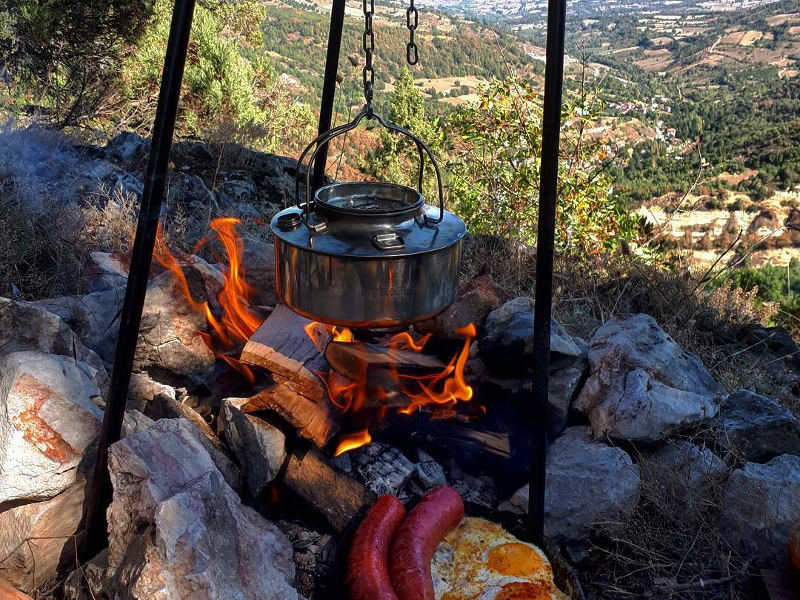 Clothing for all weather situations, even in summer – this sounds simple but it can be easy to forget that less is more. Consider light, breathable layers, and don't forget a rain jacket as summer rains do happen (e.g. KZN, Mpumalanga).
Comfortable, durable shoes – trainers or hiking boots work great, and a pair of flip-flops for relaxing around the camp. Make sure to also pack in high-performance socks if you plan on doing some exploring.
Accessories – hat, sunglasses, hand towel, scissors.
A first-aid kit – make sure to include the essentials such as bandages, plasters, painkillers and allergy tablets.
Insect repellent.
Sunscreen – the higher the SPF, the safer.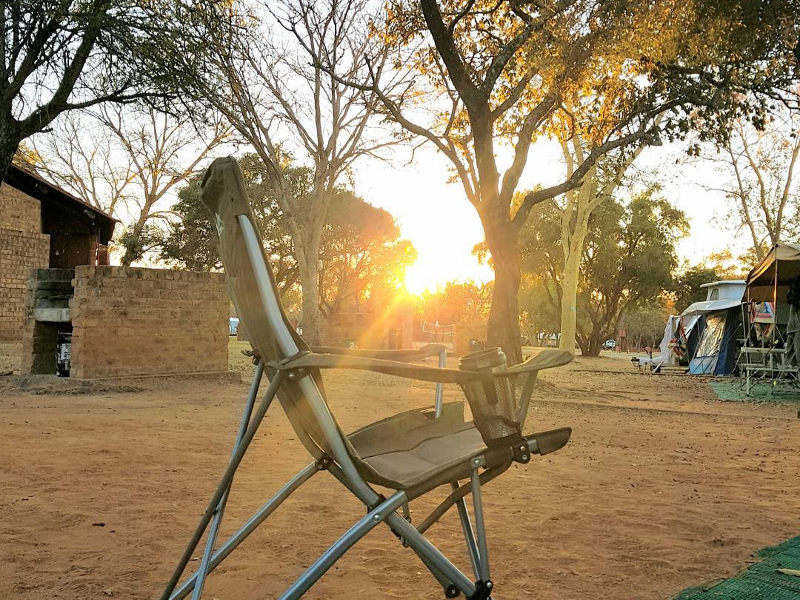 Basic toiletries – leave your perfumes/aftershaves at home and settle for underarm deodorant, lip balm, toothpaste & toothbrush, feminine hygiene products (if needed), a bar of soap and toilet paper.
A torch or headlamp – essential, as there may not be any other light after dark.
Lots and lots of water, unless you're near public water ports.
A pocket knife – for opening tricky packaging, peeling a potato or sharpening a stick or two.
Food and snacks – non-perishable foods (e.g. beans, tuna, tinned spaghetti), pre-marinated meats if you're planning a braai, and snacks like trail mixes, biscuits, biltong etc. As well as herbs and spices if you're planning on cooking. Also, don't forget a sweet treat or two like a big bag of marshmallows!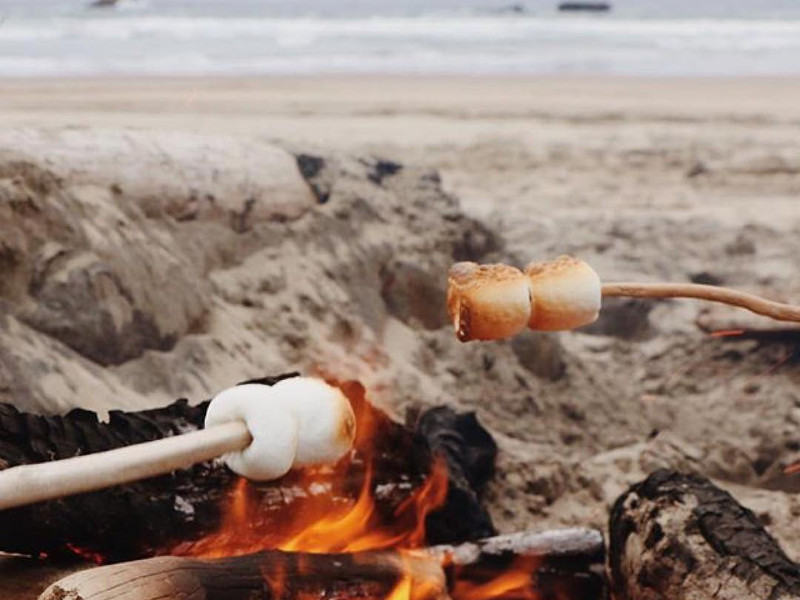 A cooler and ice packs box for your cold beverages and perishable foods.
Trash bags to pick up your litter.
A good book, some board games or even your tablet with a nice selection of movies (along with your battery charger/power bank).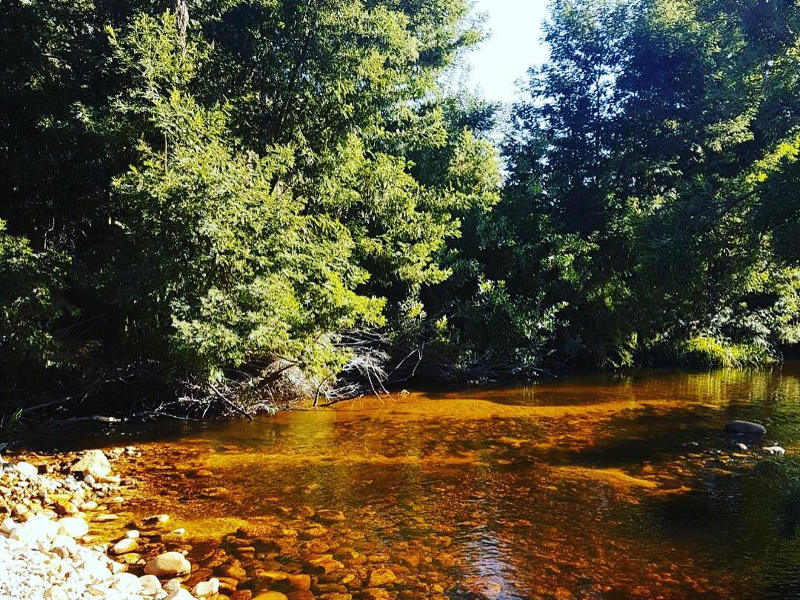 For some great options of where to pitch your tent, have a look at our blog on 25 of South Africa's favourite campsites, including options in the Drakensberg in Lesotho and Kruger National Park.
Image credits:
thereal_noodle via Instagram
campingsouthafrica via Instagram
garethleathers via Instagram
lyndaschenker via Instagram
onder.sayan via Instagram
daisymyburgh via Instagram