Wait, are those words even allowed in the same sentence? Most people approach with the attitude that the place is dismal and grey; and that everything has an ahem "royal" price tag. At Travelstart, we're offering some low fares to London.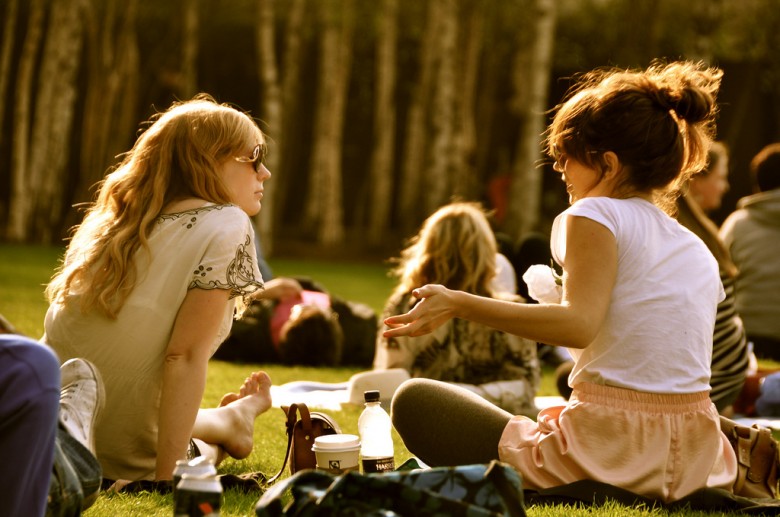 Berkeley 1970s or London 2010s? by Chris JL on Flickr
But if you stop to look around, you'll realise that you're surrounded by working professionals trying to make their way in the world just like you. There's this crazy, kinetic energy that buzzes from youthful, ambitious minds that can't help but be transmitted. London is corporate and arty, commercial but hip, dull and vibrant. A land of contradictions and a list of things-to-do longer than a hipster's beard, London is a place that will rock your holey socks if you know where to catch the show.
So you're guilty of spending money on flights rather than new socks, that's why you're here! You pick destinations that'll give you the most bang for your buck, and guess what… it can be done in 'Lundun'! Here's where, when, why and how to do it, without breaking the bank.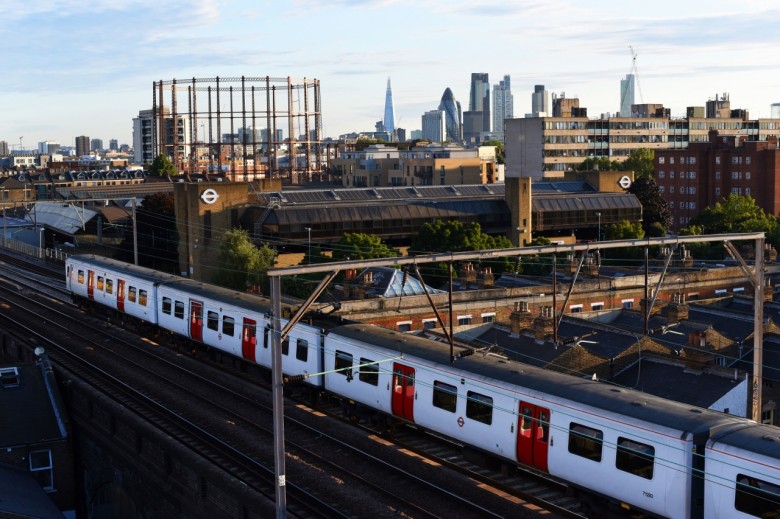 Where
Camden's not all about the market, although this is a must-see for any first-timer in London. The streets writhe with a camp fusion of leather, studs and colourful spiked mohawks. Pick up a precious stone ring from the market, grab a South American style chicken and avo stuffed corn tortilla or a typically English cone of Fish & Chips from one of the multi-national food stalls… and find an outfit for the evening's fun ahead. You can easily budget £20 for this day trip, but bring extra if you're looking for gifts. The tiny paths lead you through mini villages bursting with unusual goods like '50's style pouf dresses; handmade jewellery in exotic designs and even UV clubbing accessories that are displayed in a warehouse illuminated with black light. Ints ints ints… Your mate will be helluva relieved for not another key ring!


Useful Tip:
Before you even get on the airplane, get onto TimeOut.com/London. Self-titled as "your ultimate guide to London", this online magazine will tell you everything you need to know about what's hot right now, from music, art and theatre to restaurants, bars and shopping.
Once you've shopped up a storm and rubbed up against every other tourist and their uncle in the busy streets of Camden, head over to South Bank for a stroll around those iconic sights that pop into the mind at the mere mention of the word, 'London'. Hop off the tube or train at Waterloo, follow the masses to cross the Thames river, then turn left to walk along the river and take in the looming London Eye, quaint ol' Big Ben and finally the majestic Westminster Abbey. Buckingham palace is in the area too. You will most certainly see red double-decker buses, telephone booths and sentries along the way. Although these images feel overplayed because of mass media, stationary, screen-savers… it's amusing to watch them come together and form a coherent experience of the vibrating metropolis.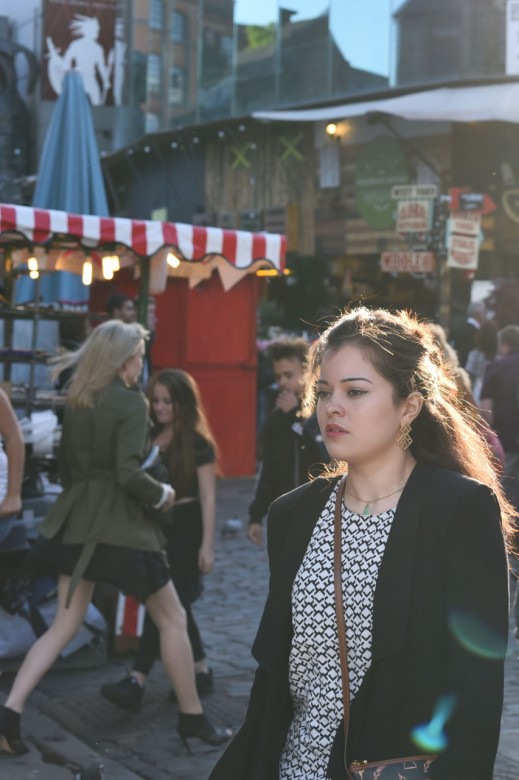 In certain areas you can feel the tube rumbling by and even hear it if you place an ear to the ground… but if the grumblin's comin' from your tum, you're in luck! You won't have to venture too far because pop-up restaurants and bars are blossoming everywhere. Not only do they offer unconventional options but the setup is always super trendy and the servers so cool they make you want to be sick. Not before dinner though! They're fast, convenient, and usually set up in perfect people-watching places, which is really all you're going to be doing during your stay. Although with winter fast approaching, there are restaurants that sport trendy interiors while still feeling exterior, so you won't have to give up your voyeuristic fun! Ping Pong on Southbank has glass walls downstairs so you can dine on dim sum while watching the crowd shuffle and strut between Waterloo station and the Golden Jubilee bridge. They have a set menu for around £12 that works out cheaper than ordering plates. Look, it would simply be unfair to compare London's food with South African standards… but there's a lot to be said for the sheer variety and affordability of restaurants in London.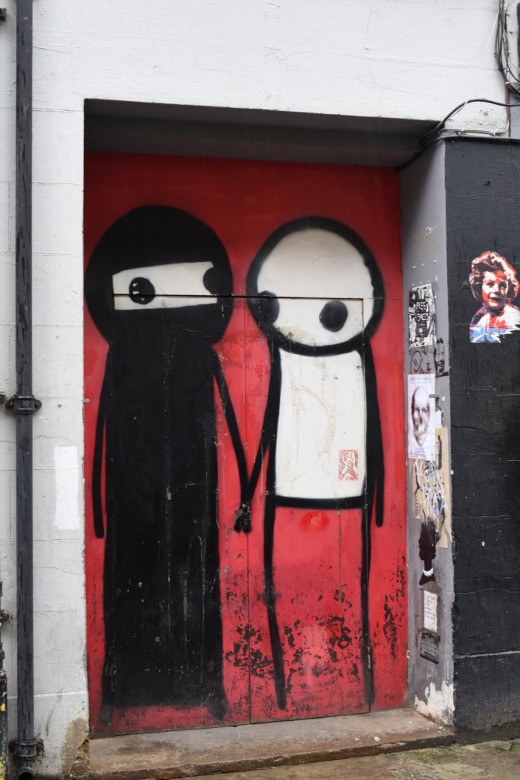 Next on the to-do list: an Alternative London Tour. Among other options, the Bike Tour runs every Wednesday, Saturday and Sunday at 14:00 for 3.5 hours, £22 all inclusive; and the Walking Tour from Monday to Saturday for 2 hours, on a pay-what-you-like basis. They're led by street artists who are incredibly stoked by their city and so excited to share it with you. Focusing on the history, street art and people of London, a tour whirls you through a 3D story-scape that is told with contagious enthusiasm. The vibrating visual stimuli of tagged bomb-sites; shop-fronts embellished in graphic design; and archaic architecture juxtaposed with modern monstrosities tell so much about the city. It transmits an energy that is interpreted for you by the guide, and its a participatory, tangible and memorable experience. Walking tours can be perceived as boring events for socks-nd-sandalled tourists who don't know any better, but this tour throws that idea out the window, acting instead as a portal that channels interesting information to you, so you can form a coherent concept of what can be an overwhelming city.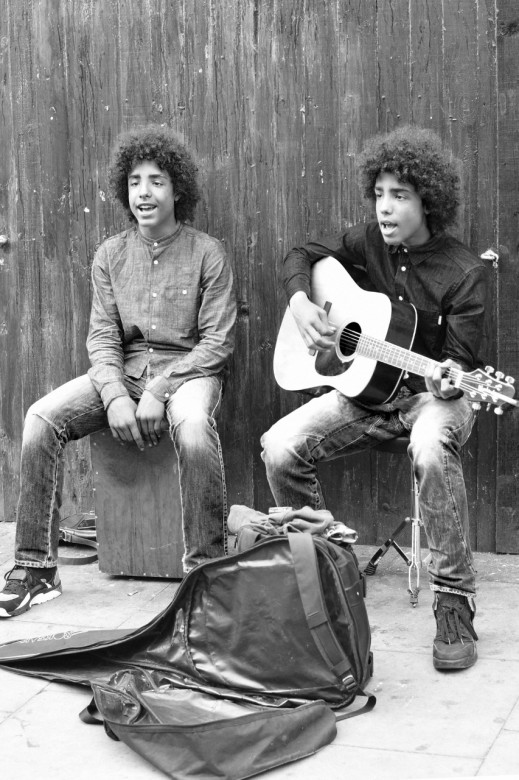 Most folks pay between £10 and £15 for this informative and energising walking tour. Now, there are actual free things to do in London! The Natural History museum is spectacular, it's humongous and filled with interactive activities that will keep you, the kids, aunty, grandpa and moaning aunt Mavis happy. The National Gallery is also free, housing contemporary and classic artworks. It's quite something seeing 2D, fuzzy photocopied artworks from Art History class pop to life! There are loads more art and photography exhibitions dotted around the city, and they're either free or around £10 pounds entry.
When
… people are complaining that it's 30°C in Summer, you know you're in England. English Summers simmer around a pleasant 20'C that feels like 26'C – you'll only need a cardi for the shade and cloudy days. It's the perfect temperature for city-slicking because London is best experienced on foot or by bicycle. It's been classified as the most popular city in the world, based on visitor numbers, http://www.telegraph.co.uk/travel/destinations/europe/uk/london/11648925/London-is-the-worlds-most-popular-capital-again.html and with such close-proximity with strangers of all shapes and sizes, you don't want to be rubbing sweaty shoulders on the tube! Rather make the most of the sun when it does shine, soaking it up in one of the many, very green, spaces like Hyde Park. Pick up a Santander bicycle from one of the docking stations around the city and off you go! £2 gets you access for 24H and the first 30 minutes of every trip is free, so just remember to change bikes before your time is up or you'll have to pay £2 for every 30 minutes over. Stop by Sainsbury's on the way, it's super affordable and stocks picnic-friendly treats like roasted red pepper humus, pre-packed salads and sarmies, pastries and cakes, cookies, crisps… to fill your picnic basket. Special diet products are abundant and humbly priced. Try Mrs Crymble's gluten-free coconut Macaroons… angels harmonise with each bite!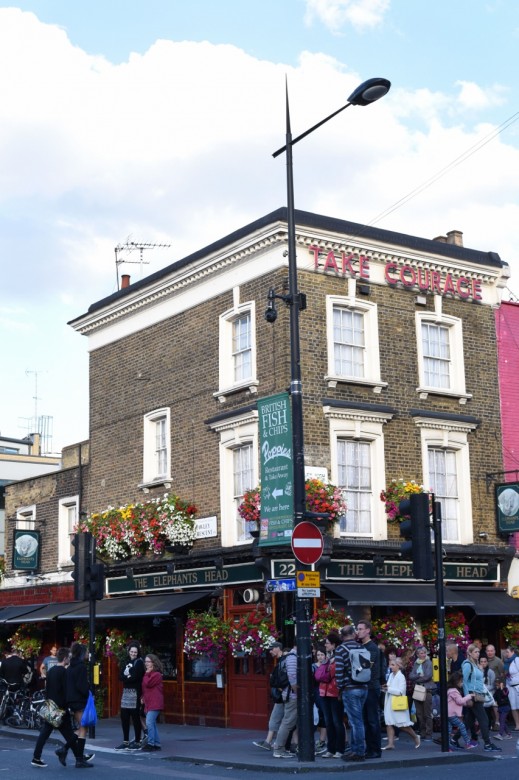 Okay downtime is majorly important when on holiday – but – you are in one of the party capitals of the world, and probably the best thing about Summer in London is the selection of parties. DJs and musicians from all over the world alight on the city and it's surrounds, transforming it into a playground for fans of indie, house, rock… you name it! Check resident advisor for festival and gig guides. If you don't have enough time for three days of reckless abandon at a festival, you can satisfy your inner hooligan at a rooftop party in the city. Venues bloom all over the city, luring hard-working professionals from their corporate caves out for an afternoon of fun in the sun that lingers on dreamily until the sun sets at 22:00. Netil360 is one of the best rooftop venues with free entry. It boasts lush green astro turf decked with low tables, cushions and bean bags for ultimate chilling. On Fridays they have a DJ that coaxes you into the warm evening with groovy and funky house, as you watch the city put on its sparkling evening gown below.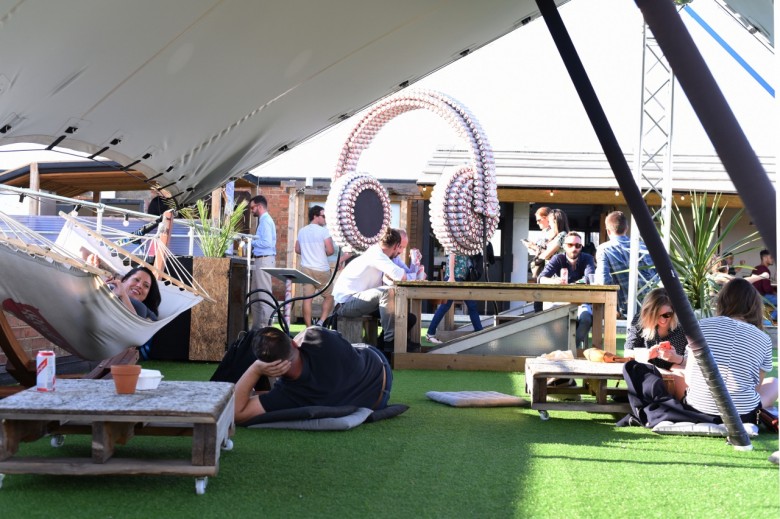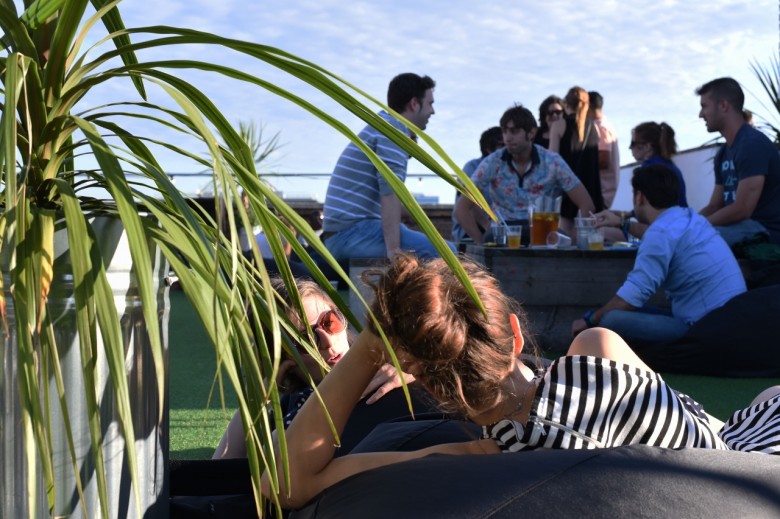 Luckily this place vibes right on through Winter, only closing to revamp as the seasons change. But what could one possibly do on a rooftop in 7ºC weather, besides confirm that the cold has made us all a little looney? Christmas festivities, of course! Strolling through markets laden with trinkets, sipping on mulled spiced wine, warming your frozen nose at a fire… now that's a more heart-warming cup of tea than earl grey. Londoners love Winter Wonderland for precisely these reasons. http://www.hydeparkwinterwonderland.com For six weeks Hyde Park becomes a sprawling Christmas village, with an ice-rink, funfair rides and an ice palace. As if that's not enough to keep you busy, shop the unique stalls in the Christmas market, grab a beer from the Bavarian beer chalets, and warm your belly with hearty international snacks. Now that'll put some colour in your cheeks. With the sheer size and variety of this event, you'll leave feeling like a kid again… and probably asking when you'll be back!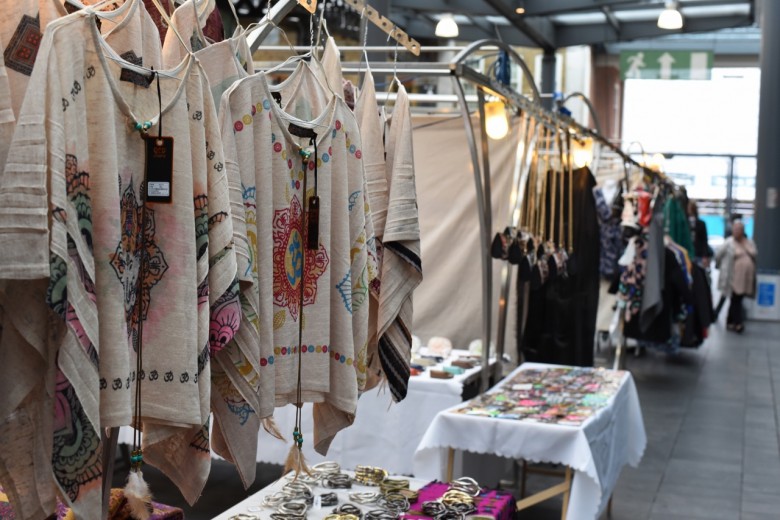 During Winter London city itself becomes a wonderland, bedazzled with Christmas lights on Regent and Oxford streets. The cold isn't so bad when you're bundled up well, dashing through the streets… with a one horse open sleigh… plenty to get you carried away with your imagination as you do that last minute Christmas shopping. And when you're all shopped out, get comfortable in a toasty pub, sipping on a full-bodied beer as you watch the chilly evening twinkle outside. Some pubs stock board games so ask inside or check out these suggestions. If you're up for more of a hoorah, there's a Santa Clause pub crawl that'll definitely get you feeling festive. Oh, and whether you're planning to dress up or not, be sure to have (and wear) a Christmas jumper. According to Nicol, a born and bred South African living in London for the past four years, "Don't be in the UK over Christmas without a jumper, it's like a mortal sin!"
Why
Because it's ugly and beautiful, frustrating and exciting, serious and just so much fun! There is never a dull moment in London, whether you're chasing Alice through an underground Wonderland at an interactive show, doing a photo-shoot in the tangle of humans bustling by on Golden Jubilee Bridge, or just gaping in awe at the futuristic skyscrapers in the financial district that disintegrate into the archaic buildings of Hackney. There is so much history in this city and in some areas it feels tangible, like the bomb site on Hambrei street off Brick Lane. This is London- a constantly evolving nest of innovative synapses firing, connecting and creating.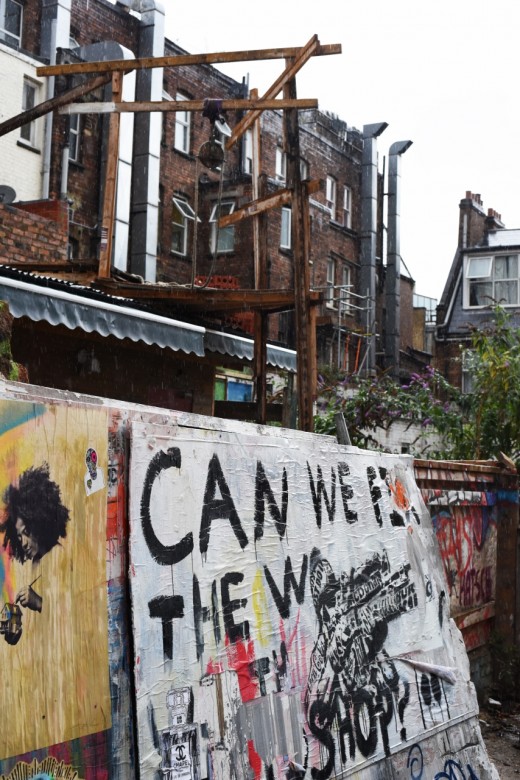 Best
Place to have Coffee and support local is at Nude Espresso, http://www.nudeespresso.com a micro-roastery that hand sources it's coffee beans and serves up coffee 'worth waking up next to' at branches in Brick Lane and Soho Square. Cuppas cost £2.70. Costa's coffee is a chain but it's consistently delicious and they are everywhere. Also, If you're up for buzzing about the best coffee shops in London check out these suggestions.
Cheap meals are always falafel or schwarma from the Eastern takeout places. Just walk a block and you should find one. Best pre-packed sandwiches from Pret a Manger, a few more P than the other places but they make their sarmies fresh and unique (the cheddar and chutney is outta this world!). There are often lunch time specials at Mexican and other restaurants, if you have the time to shop around a bit. These and pop-up or market food stalls are your best bet for something a little different at a reasonable price (All £5 – £8). It's always cheapest cooking at home though, which is why staying in an Airbnb with a kitchen is a great money-saver.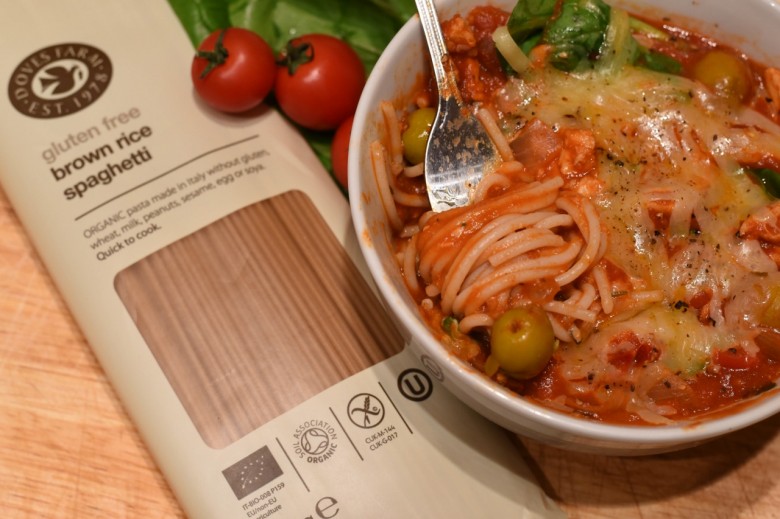 Courtesy of Twisted Cooksister
Street Art is all over London but especially the East, and around Brick Lane. Alternative London tours will tell you all you need to know. They show you how to recognise specific artists by their style, like Roa's sketched animals, and Space Invader's pixelated images. Because of the copy cats out there he's developed an APP called Flash Invader, that enables you to tell whether the image you've found is original.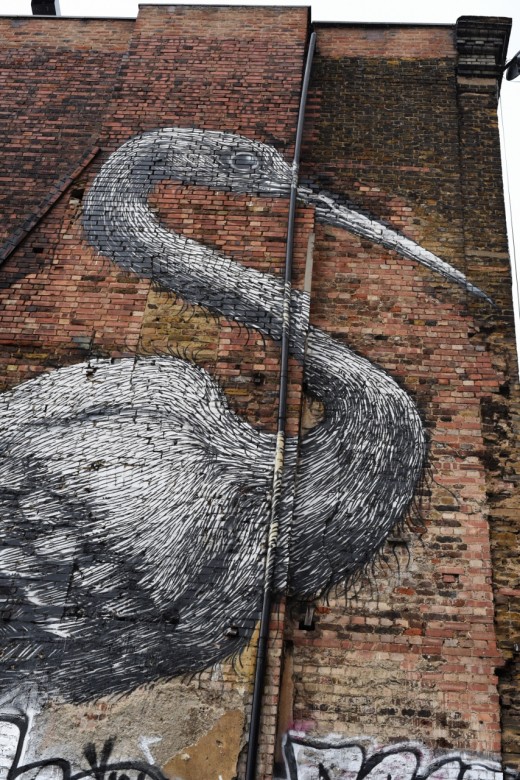 Places to Jo: Clapham for commercial music and Shoreditch for more alternative music. Try Dragon Bar, although there are heaps of pubs and clubs around these areas, and you won't be looking around feeling like the oldest person there! Beware of pubs closing early. Head out with enough time to meet and chat to the friendly folk out… after that it's to the club, whichever you can find that suits your taste in music. For a little more guidance and a ton of fun, join a pub crawl! Try http://londonpartypubcrawl.com
Ready to buy your ticket?
A return flight from Johannesburg costs around R10 000. Once you are there buy an Oyster card for a refundable deposit of £5, which you can top up at any metro station. It's much cheaper than buying individual tickets.
Find great flights here.
Read:
The General Visitor Visa is suitable for holidays and tourism. A visa costs R1 700 and is valid for 6 months; 2 years costs R6 480 and 5 years R11 760. Visas take 10 – 15 working days to process, so get your documents together as early as possible. You'll need:
– Passport and 2x passport photo's
– Flight bookings
– UK accommodation arrangements
– a completed application form www.visa4uk.fco.gov.uk
– Be 18 Years of age
– Be of good nature
– Have sufficient lingual ability in English, Welsh, Scottish or Gaelic
– Meet fund requirements
You can do the application yourself via the visa4uk website, or you can use an agency such as Move Up.
Staying at an AirBnB in London will cost around £60 for 2 pax per night near the centre. Be sure to stay near there as London is SO big and it takes forever to get anywhere if you are too far out. Backpackers are a great option and you'll pay around the same for a bed in a shared dorm, with personal lockers, lamp and curtain. Try Wombats in Whitechapel or search here.
All photographs, unless otherwise credited, courtesy of Tabitha Dillschnitter.