[Updated December 2019]
Ho Ho Ho, welcome to the Christmas markets of Europe! It's certainly a merry time of year to spend a few hours wandering the aisles of a snowy winter market in Europe, warm eggnog or mulled wine in hand, snuggled up in layers with the smell of gingerbread in the air.
While South Africa is hot and humid in December, travellers often lust after the snowy scenes of a traditional white Christmas, and where better to experience it all than in the cobbled streets of a literal winter wonderland! These Christmas Markets of Europe are sure to ban your inner Grinch…
Piazza Santa Croce in Florence, Italy
Each of the Christmas Markets of Europe has its own distinct and unique appeal. Italian Christmas traditions may not be as mainstream as other that we know, but one thing is for sure, it's still a delectable season to celebrate here.
The fifty or so stalls that line this Italian piazza are stocked with handmade and homemade goodies that will result in you booking extra luggage to bring them all back. The market doesn't take place far from the famous Piazza del Duomo, which is lined with chocolatiers and delis that lead up to the annual nativity scene that is installed here.
READ: 10 Intriguing Christmas Traditions
Gendarmenmarkt in Berlin, Germany
A lot of the traditions and images that we have as South Africans have been influenced by Germany. The roasted nutmeg, clove and ginger that are baked into traditional German biscuits instantly bring about images of snow-covered pine trees and a velvet-clad Santa Claus.
Berlin as a city is famous for its Christmas Markets. It's easy to spend over a week here and visit a new one each day, but if you're strapped for time, then go straight to the Gendarmenmarkt.
Set up in quaint wooden huts that sit side-by-side under the watchful gaze of the two of the city's most famous architectural domes, the Deutscher Dom and the Französischer Dom, visitors can wander between stalls to view traditional Christmas ornaments that are reminiscent of a bygone era.
It wouldn't be Germany without sausages, so make sure to grab a steaming plate of those, and pair them with the spicy mulled wine on sale.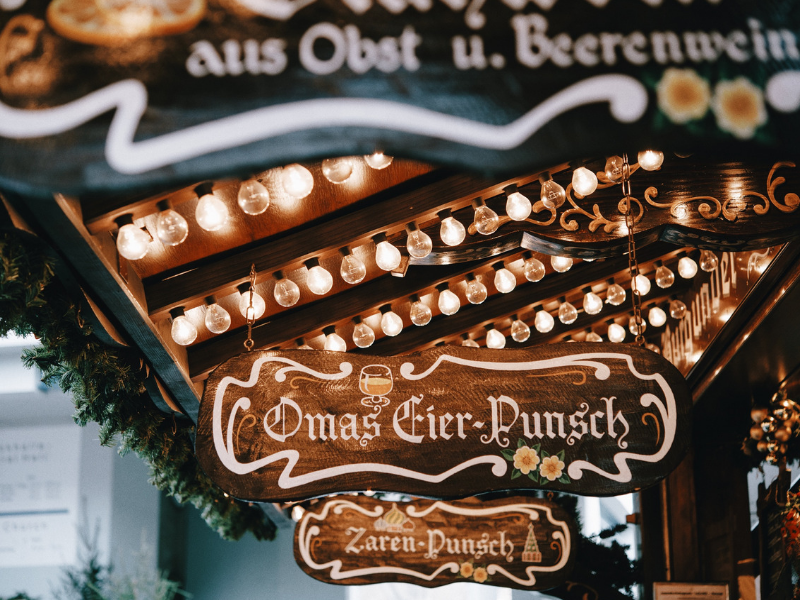 Krakow Christmas Market in Krakow, Poland
If you're really looking for that special white Christmas, then you're going to have to head to Krakow! Each year, the snow falls upon the city, covering the buildings and streets in a thick blanket of snow that gives it that picture perfect aesthetic we've all seen on postcards.
The market is located on a square in the centre of the Old Town and is open from early morning through to the late hours of the evening. There are often performances by church choirs and local schoolchildren that light up the ambience.
Traditional Polish dishes are always on sale, including the Polish specialities of hot beer, smoked cheeses and grilled meats.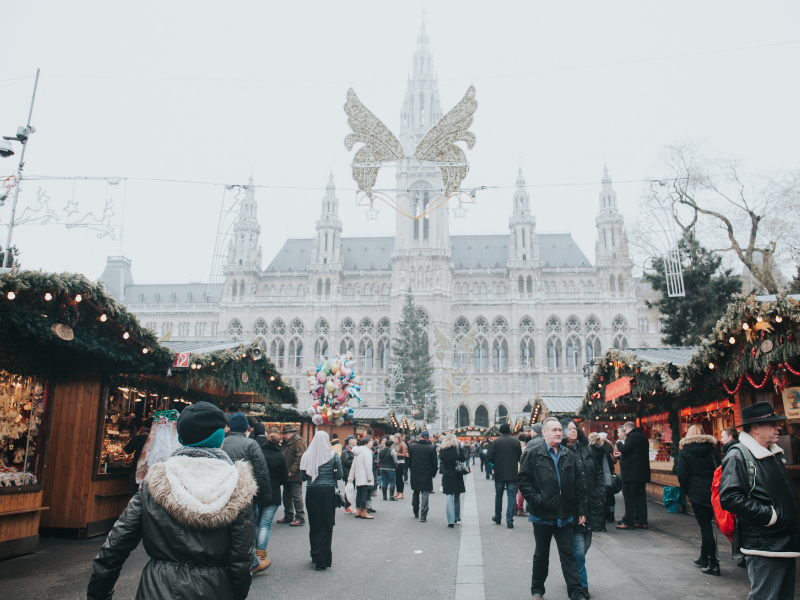 Viennese Christmas Market in Vienna, Austria
Festive spirit has a long and treasured history in Austria, but Vienna in particular. The city's first recorded Christmas market took place hundreds of years ago in 1298, and has only built its reputation as one of the premier Christmas destinations in Europe since then!
While there are over 20 different markets you can choose between, nobody ever misses the Viennese Christmas Market that takes place annually in front of City Hall. You can meander through the 150 stalls, snacking on traditional foods, and then round off the experience with a zip around the ice skating rink.
READ: Celebrating Christmas the South African versus the United Kingdom way
Christkindelsmärik in Strasbourg, France
As one of the oldest Christmas Markets of Europe (it first opened in 1570!), the Christkindelsmärik really sits at the top of the market bucket list if you're a Christmas fanatic. Each year, the month-long festival takes over the streets and squares of the town, filling up the alleys with festive revellers.
From handmade decorations for the tree, to renowned Alsatian wines, this is the place you'll find it all. And of course, it'll have the distinct elegance of any French affair! But what absolutely can't be missed at Christkindelsmärik, is the Great Christmas Tree that towers over Place Kleber.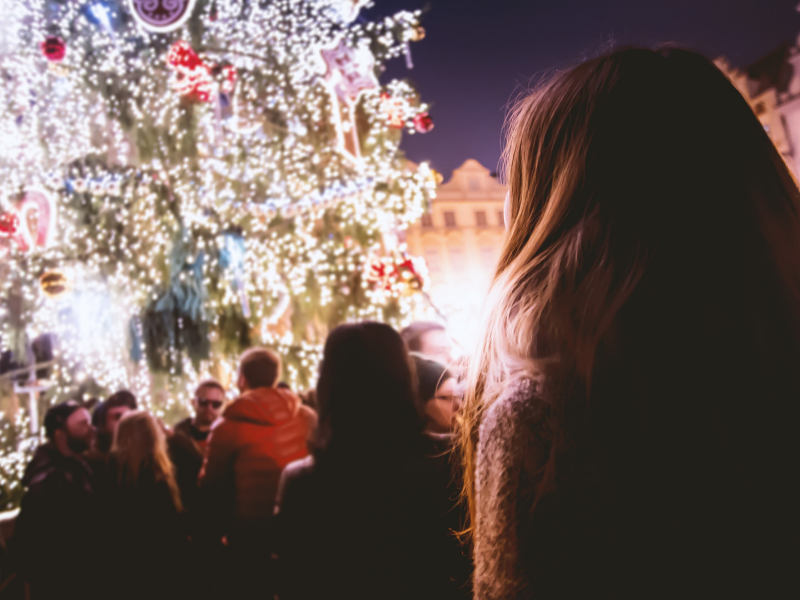 Tallinn Christmas Market in Tallinn, Estonia
While it may seem ridiculous to say, one of the most important Christmas trees in the whole of Europe can be found in Tallinn. Visit Estonia claims it was one of the first Christmas trees that was ever put on display on a town square in 1441. Each year, the most incredible spruce is brought to the town square and adorned with traditional decorations.
Around the tree, you'll find a host of markets stalls peddling their art, bric-à-brac, tasty treats and the like. Make sure to try the black pudding for a proper Estonian experience.
Bath Christmas Market in Bath, United Kingdom
Set amongst the stone buildings of Bath's centre, the Bath Christmas Market is a highlight each year. Travellers from all over the United Kingdom make their way to the city each November and December for this reason alone.
Carols by candlelight are a regular highlight for attendees, while the smell of roasting chestnuts, freshly-baked cookies and mulled wine float through the air. The market is famous for its selection of makers, that each presents their unique wares in wooden 'chalets'.
Make your visit extra special by booking tickets for the Christmas pantomime put on each year at Theatre Royal Bath.
Book cheap flight to Europe with Travelstart
Which other Christmas Markets of Europe do you think we should add to our list? Let us know in the comments below…
All information on this blog page was correct at the time of publishing [Updated December 2019] and may change at any time without prior notice. Travelstart will not be held liable for loss or inconvenience resulting from the use of out-dated or incorrectly noted information.