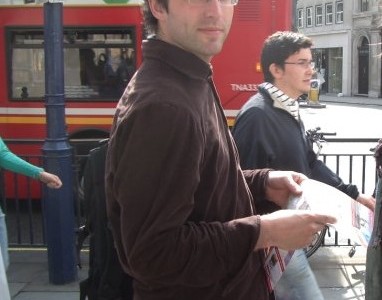 My wife and I just booked a November trip with Travelstart to one of our favourite destinations, London.
One of the most obvious features of London is its vastness, which creates both a challenge and opportunity when visiting. There's a million things to see and do, but never enough time.
So how to tackle this challenge? Do you make a checklist of things you want to see and do and then plan your itinerary as efficiently (and hectically) as possible?  Or do you resist making plans and simply go with the flow?
I prefer a combination, making plans some of the days, but I always reserve one day where I make zero plans and have zero expectations. This is my clueless in London day.
What exactly is a day in London without a clue?  It's quite simple really. Wake up early, head out to the nearest tube station, purchase an all-day pass for £8 (Zones 1&2), and explore the city via the tube, deciding when and where to get off wherever your spontaneous mood of the moment might lead you. With 270 tube stations in the city, the possibilities are limitless.
What's so great about spending a clueless day in London is that every experience is authentic. No two experiences will ever be the same.  That's why this post will make no suggestions for what you should see and do….. Just go experience it for yourself!
If you haven't tried being clueless in London, I highly recommend you give it a try. You won't be disappointed.
MUST READ: