Cosy dinner spots in Jozi can seem a little difficult to find, but don't worry: we've hunted high and low and have put together a pretty comprehensive list of delicious dinner spots ready and waiting for your patronage.
The far-flung corners of Johannesburg make it quite difficult to always have your finger on the pulse of what's cool, what's not, what's in and what the best-kept secrets of the city are. With chillier months on the way, we thought it best to round up the cosiest eateries we could find. Invite your best friends, significant others or even your mom for these tasty dining spots.
Calexico Vinyl Lounge & Restaurant, 44 Stanley
You may know this place as its former self, Stanley Beer Yard, but this eatery is tucked away at 44 Stanley and its winter highlight has to be the giant fireplace that gets lit every night to warm up the cosy interior.
Inspired by Americana and nostalgia, Calexico is an eclectic spot that sees different DJs playing throughout the week, a great selection of wine and craft beers at the ready, and simple food made really well that is ideal for sharing. Make sure to try the pulled chicken bun, tortilla chips with hot artichoke dip and top it off with the apple pie and halve ice-cream.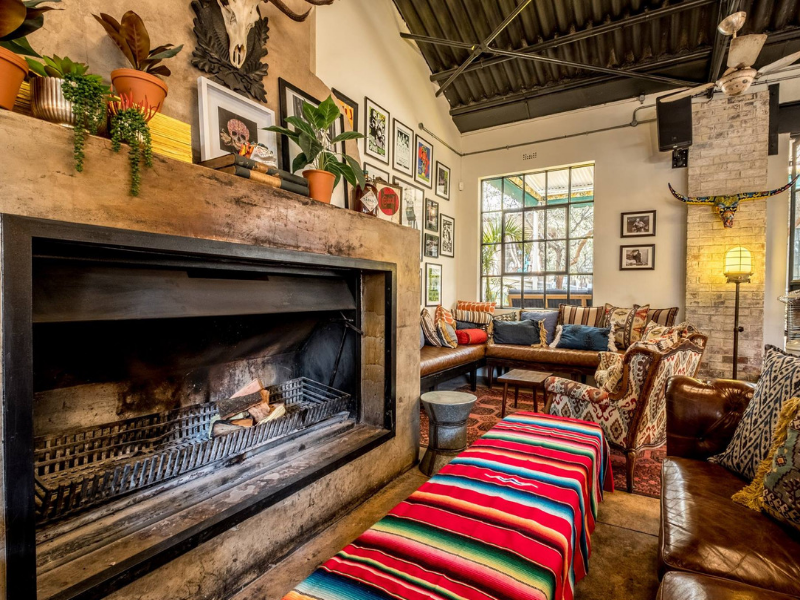 READ: A guide to the best food in Vietnam
Winehouse at Ten Bompas, Dunkeld
A little more refined than most of Johannesburg's restaurants, Winehouse is the restaurant inside boutique hotel Ten Bompas. The intimate dining room is perfectly finished with crisp white table linen and sparkling crystal wine glasses. While the à la carte menu is certainly worth looking at, the real treat of Winehouse is ordering the six-course dégustation menu.
And because it is in the name, consider opting for the wine pairing alongside your courses, as they will really highlight the flavours of each dish. Ingredients are sourced locally and the seasonal produce available around Johannesburg is what constitutes each season's menu here.
Thief Restaurant, Parkmore
Housed in what was once a mechanic's shed, Thief Restaurant is aptly named to reflect their line "Let us steal some of your precious time". The industrial feel of the original building is still a distinct part of the decor of the restaurant's two levels, with a winding spiral staircase that leads to an upstairs wine bar. The menu is seasonal and is intentionally small, allowing for the small kitchen team to create dishes that are the best they can be, without trying to do too much at once.
The wine selection at Thief is a showcase of boutique varietals and producers, with some of the best wines out of the Western Cape that can't be found elsewhere in the City of Gold. If you can't make up your mind on what to order, you can simply order a cheese or charcuterie selection while you sip on fine wines to start.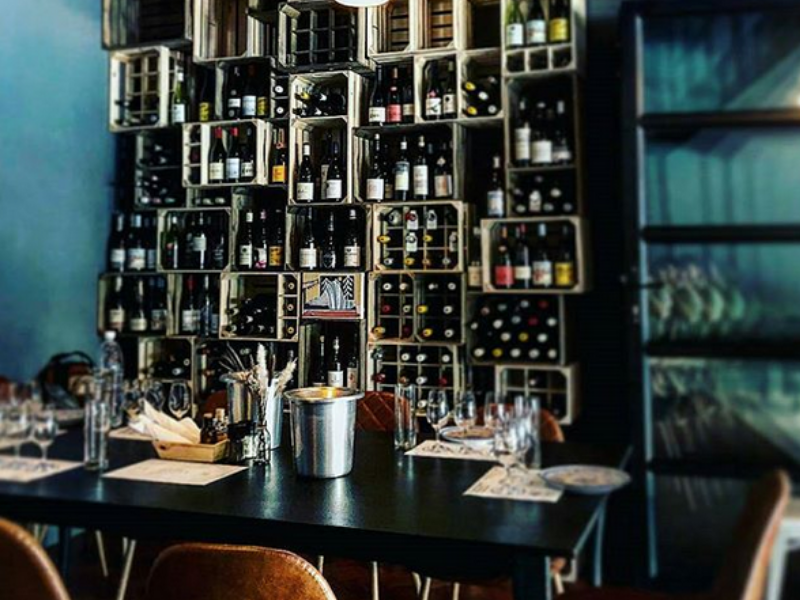 Bistro Vine, Parkhurst
The relaxed ambience and pure French vibe here will have you coming back for more. With the sense of al fresco dining clear from the outside tables, the inside of Bistro Vine is a cosy dinner spot that is intimate and inviting. Traditional French bistro dishes are served accompanied by a fine selection of South African and French wines.
Bistro Vine first opened in 2010 and has become one of Parkhurst's steadfast favourites, and in many ways is so because of its consistent service and impeccable food quality that has remained the same despite myriad changes to Parkhurst's popular 4th Avenue.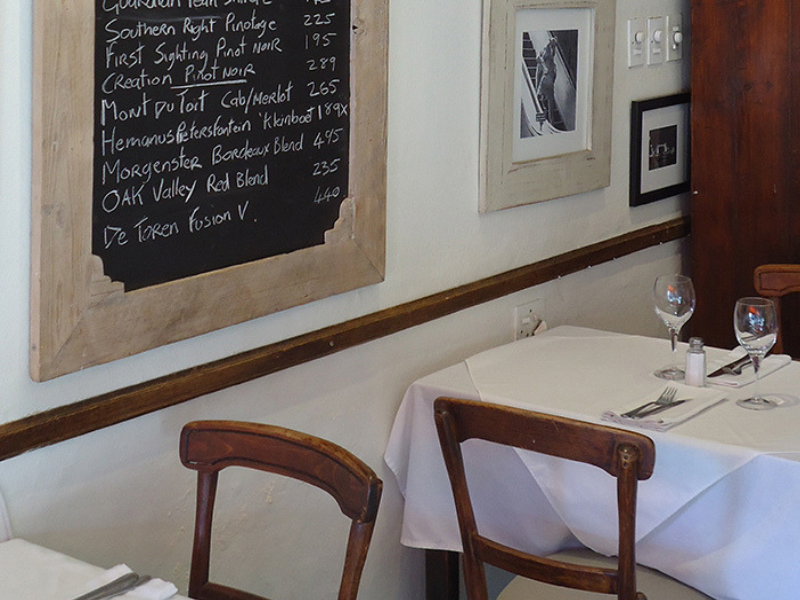 READ: Trendiest bars in Cape Town
Wombles Steakhouse Restaurant and Bar Lounge, Bryanston
Snuggle down into the enormous, comfy armchairs of Wombles Steakhouse, a grill restaurant focused on grade A quality meat that is reminiscent of a bygone era. The colonial decor of Wombles is one of its selling points, and its new home in Bryanston may seem bug, but the intimate rooms and seating areas of the restaurant make sure you can enjoy a private dining experience during your visit.
Impeccable service is standard here, but what makes this restaurant a cosy dining spot it is, the open fire pits outside. Enjoy a fine glass of wine in the cool winter air before moving to your banquet table for a feast of epic proportions!
Restaurante Parreirinha, Rosettenville
Right in what could be called the Portuguese Quarter of Johannesburg, Restaurant Parreirinha is an institution that has been around since 1975. Famous for its prawns, bacalhau (cod) and other traditional Portuguese dishes, this is an eatery with serious soul.
Still run by the original family that established Restaurante Parreirinha, the eatery is usually packed out and booking is essential. It is said that multimillion Rand deals have been signed here, with the neckties of all the businessmen that have visited over the years hanging from the rafters to prove it! The low ceilings, the closeness of each table and the family-style dining options here make it the perfect cosy dining spot.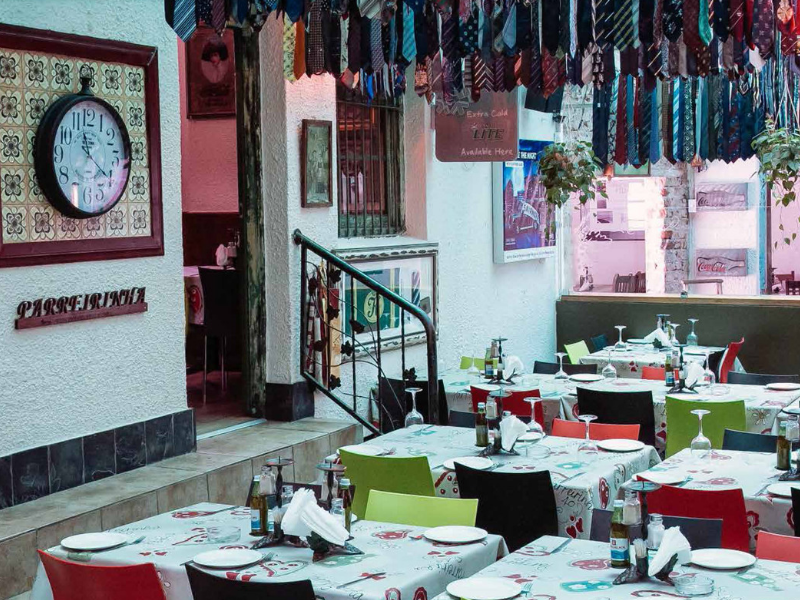 The Course, Sandton
Taste can change everything. This is the word from The Course opposite the Sandton Gautrain station, a restaurant, lounge and bar that specialises in expertly-crafted cocktails, spirits and wines. The menu highlights new flavour profiles, with twists on familiar dishes across the selection.
The interiors of The Course have been awarded for their decadent design and the different tones and palettes of flavour and colour here are a feast for the eyes alone. Each quarter, a new seasonal cocktail menu is introduced to keep the bar offering exciting (and to make sure you return).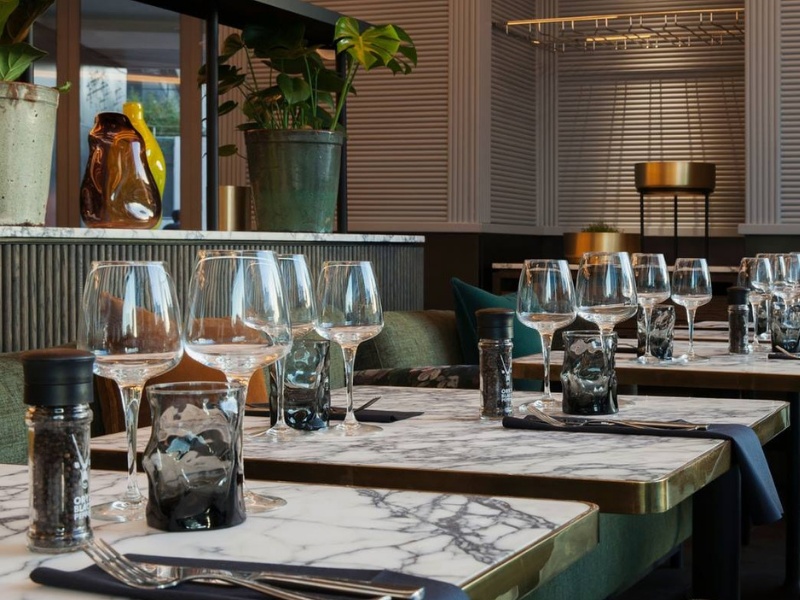 Remember that you can Search and Book Cheap Flights with Travelstart right here!