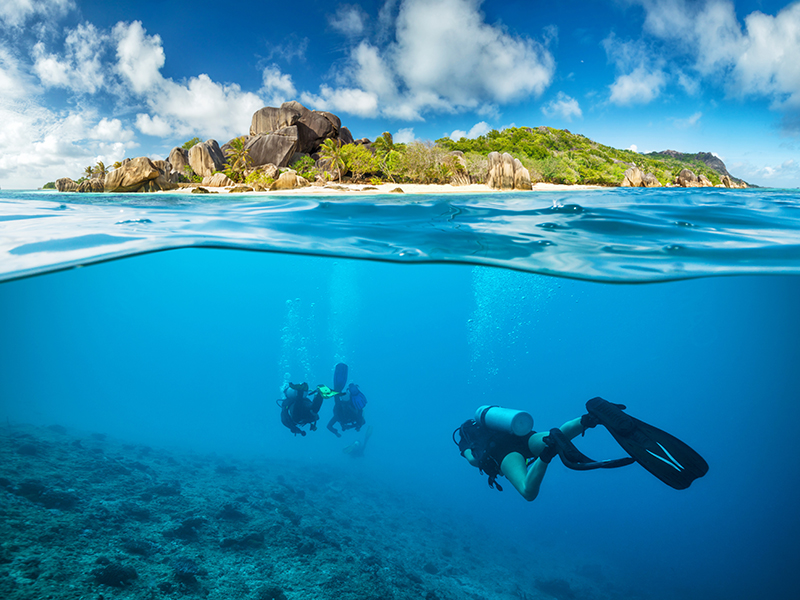 If you are a couple that's keen to take a breather, to get away from it all and romance each other while exploring the adventurous side of travel—rather than just lounging by the pool sipping cocktails; then this list of adventure activities is for you!
Seychelles
Being the tropical paradise that it is, only a five and half hour flight from Joburg, the Seychelles offers up water sports of every variety on a few of its islands. When planning your visit as a couple, try to split your time between the main island of Mahé and the car-free island of La Digue. Rent a SUP (stand-up paddle board) in Port Launay on Mahé and SUP in the bay amongst the yachts and kayakers. Rent a bike and make your way around La Digue and don't leave without diving or snorkeling in the bluest, clearest water you'll ever lay eyes on.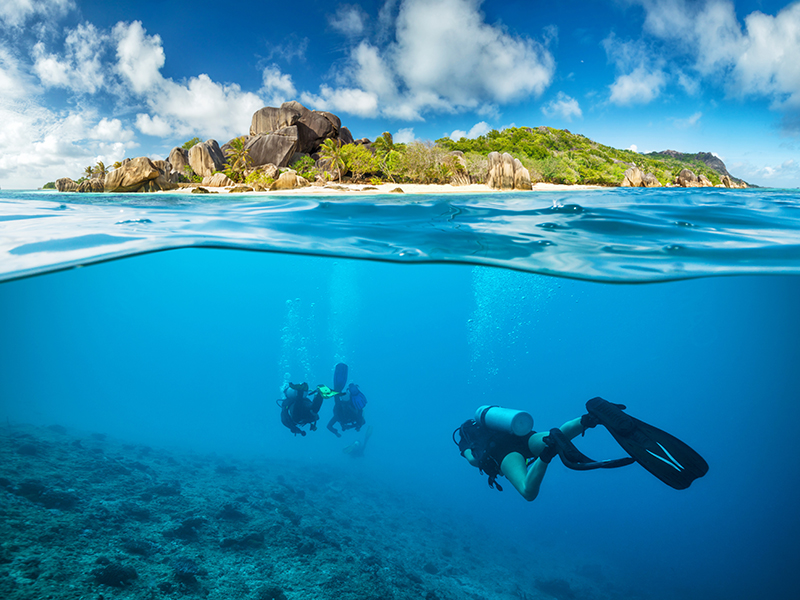 Wild Coast, South Africa
Local is always a good idea for couples and each time you visit another part of the country, you're sure to be blown away by its diversity and beauty. The Drakensberg, Magaliesberg, West Coast and Kwa-Zulu Natal are all rich hubs for adventure activities but the Wild Coast remains a firm favourite of many South African couples.Take your loved one horse-riding on the beach in Chintsa, kayak on the Xhora River near to rural Bulungula and enjoy hikes and trails of various intensities near to Hole in the wall.
Bali, Indonesia
While Bali is popular amongst travellers wanting to shop, party and beach it up, for couples the best plan of action would be to get out of the gridlocked Kuta immediately! Rather head for the mountains of Batukaru, to the volcanoes and the lessor-known West and East Coast areas. Surfer couples can find delightful right-hand breaks in the small town of Medewi on the West Coast. The trail seekers and mountain jeep trackers can explore Batukaru and its surrounds. The best thing you can ever do as a couple in Bali is rent a Jeepney and explore the quieter areas far from the tourist hubs.
Okavango Delta and Linyanti, Botswana
When it comes to couple's romantic bush getaways, wild escapes and glamping;it doesn't really get any better than Botswana. Once you visit the delta and the Linyanti concession, you'll be spoiled for life and will struggle to ever return to any other game reserves. Totally wild, pristine and with some of the world's richest ecosystems existing here, you will lose yourself to the allure of this country which places ecotourism very highly on their list of priorities. Take a trip in a traditional mokoro ( canoe) through the swamps, embark on guided walks with a game ranger or sleep beneath the stairs on a raised platform at certain camps where you are barely separated from the wild.
Thailand
There's a reason why Thailand is a top destination for South Africans; it's affordable, the food is amazing and it offers up such varied landscapes, islands and cities to visit. For couples, snorkeling in Koh Nyanguan, quad biking over the hilly landscape on Koh Tao and kayaking through the Anthong National Park are a must!
Malaysia
This tropical destination is often overlooked and seen as the less exciting neighbour to Thailand when really it has even more to see and do with less damage done in certain regions due to mass tourism. If you haven't got one already, get your diving certificate on Tioman Island in the South of Malaysia (there really isn't a better place), kayak around the island while overnighting in different bays and go SUP-ing on the calmer side of the island in Juara or go surfing in February-monsoon season. Wildlife lovers shouldn't miss out on flying to Sabah and Sarawak in Borneo to see the last remaining riverside, bits of rain forests or join a guided walk through the humid forest to try catch a glimpse of some endangered species.
Put on your walking shoes, grab your swimsuit and explore the less travelled areas as a couple.
Where would you like to go as a couple? Comment below we'd love to hear from you!