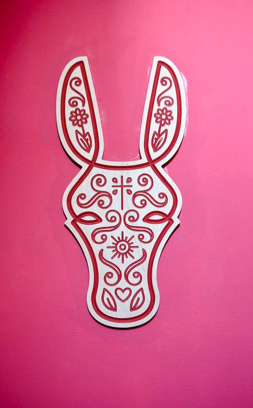 Image: El Burro
Oh dear, it would seem I spoke too soon. Remember how I said that San Julian was the best Mexican place in Cape Town because it was authentic and run by real Mexicans and not trying to pander to Western tastes?
Well, it turns out I might have some of those Western tastes myself. Because while I stand by everything I said about San Julian, I have since gone to El Burro (the hipster Mexican restaurant on the Cape Town scene) and it is just as wonderful.
Completely different, of course, but just as wonderful. For starters, although it is frequented by a hipster crowd, the place itself isn't hipster (at least, not in a bad way). It's beautifully decorated with warm lighting, a cozy atmosphere and great décor – quirky mirrors, Mexican paraphernalia and wooden touches abound. The tables are small and intimate without being cramped, there's a wide veranda that looks out over the busy street, and there's even a (wait for it) tequila fountain!
Do I hear a stampede heading their way?
Of course, I wouldn't be won over by décor alone. The fact is that the food is really good. Really. Light, fresh, packed with flavour and obviously put together with care. Fresh flour or corn tortillas are light and lovely, the salads are apparently to die for (haven't strayed away from the carb side of the menu yet), and the fillings are varied, fresh and fabulous. The slow-braised pork shoulder made me swoon – the spicy prawns were amazing. And apparently there's sometimes goat on the menu, but why that would be a good thing is beyond me… I'm not the biggest fan of goat.
And then there's the tequila. More than sixty varieties on offer, apparently, but who needs more than one when you're drinking frozen margaritas, which are served singly or by the jug? A little sour, a little sweet, and extremely more-ish, throw back a couple of these and El Burro will soon become your new favourite restaurant.
That's not to say they won't be your favourite restaurant sober, of course. Check out their frequent half-price lunch specials during the week, book them for your Christmas party, or simply head on over for a relaxed Mexican meal. This is one of those times in life when everybody likes something for a reason – because it's awesome.
El Burro: 81 Main Road, Greenpoint, Cape Town.
021 433 2364 (bookings are a good idea!)
[boilerplate bytitle="text"