Sardinia's unspoilt 2,000 kilometres worth of coastline and shimmering blue-green seas aren't the only reasons why the island attracts 10 million visitors each year.  
This stress-free Italian island in the middle of the Mediterranean Sea boasts proverbial local hospitality, a mountainous interior fit for any avid hiker, delicious cuisines, and unparalleled tranquillity. It will leave you speechless.
Irrespective of your travel style, Sardinia has something on offer just for you. It is, after all, half the size of the Netherlands. 
An intriguing past
Sardinia's unique flag is just one of the mysteries the island holds. The flag flaunts four blind-folded Moor heads that face the luff of Saint George's red cross. Still, to this day, it is unaware of the flag's origin, nor what these heads represent.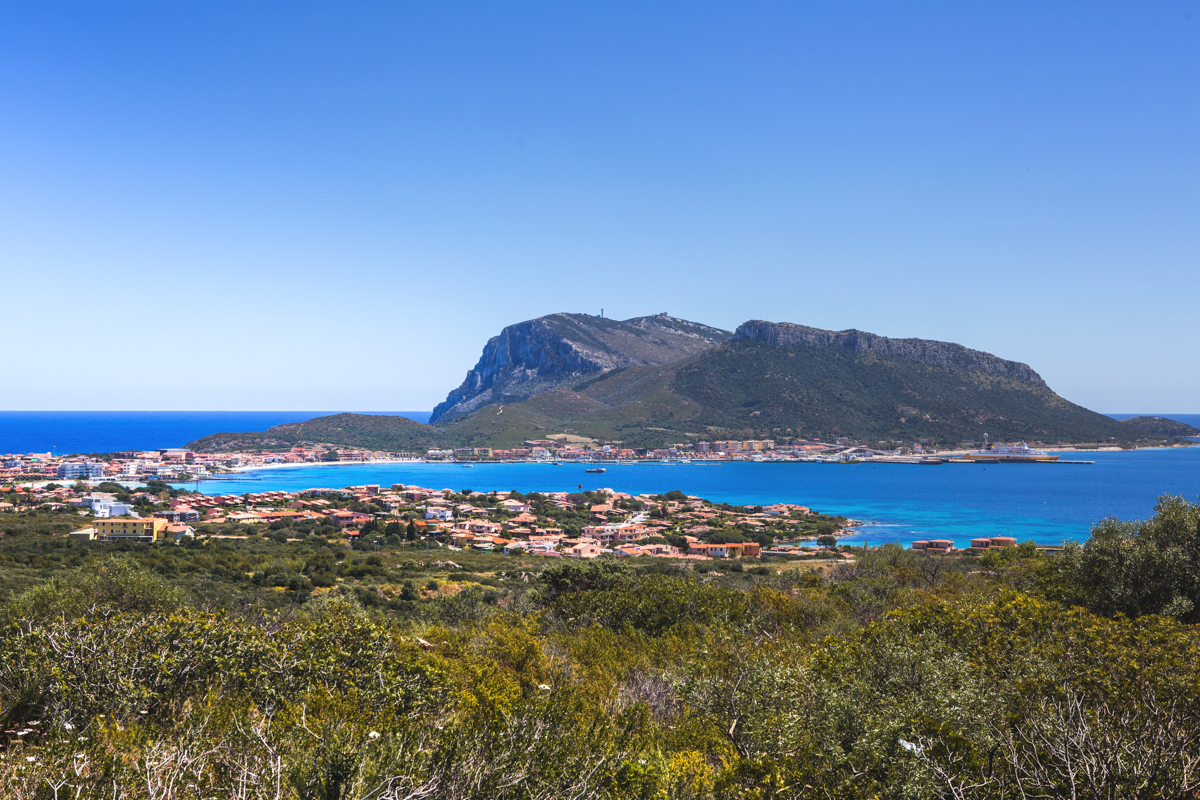 Geologically, Sardinia is 600 million years old and is part of the oldest formations found in Europe. It was not only home to what was once the smallest kingdom in the world – the Tavolara – but its 7,000 prehistoric archaeological sites bear a mystery to its ancient civilization and remote past. 
One of the oldest structures is the Su Nuraxi. These large tower-shaped stone structures date back to 1,800BC and pose an enigmatic atmosphere. Surprisingly, these have stood the test of time. Still, to this day, you will see more than 6,500 structures dotted around the island's rugged terrain. 
Most conspicuous of all these sights are the grave chambers of Tombe di Giganti. They have been cut out of a rocky hillside.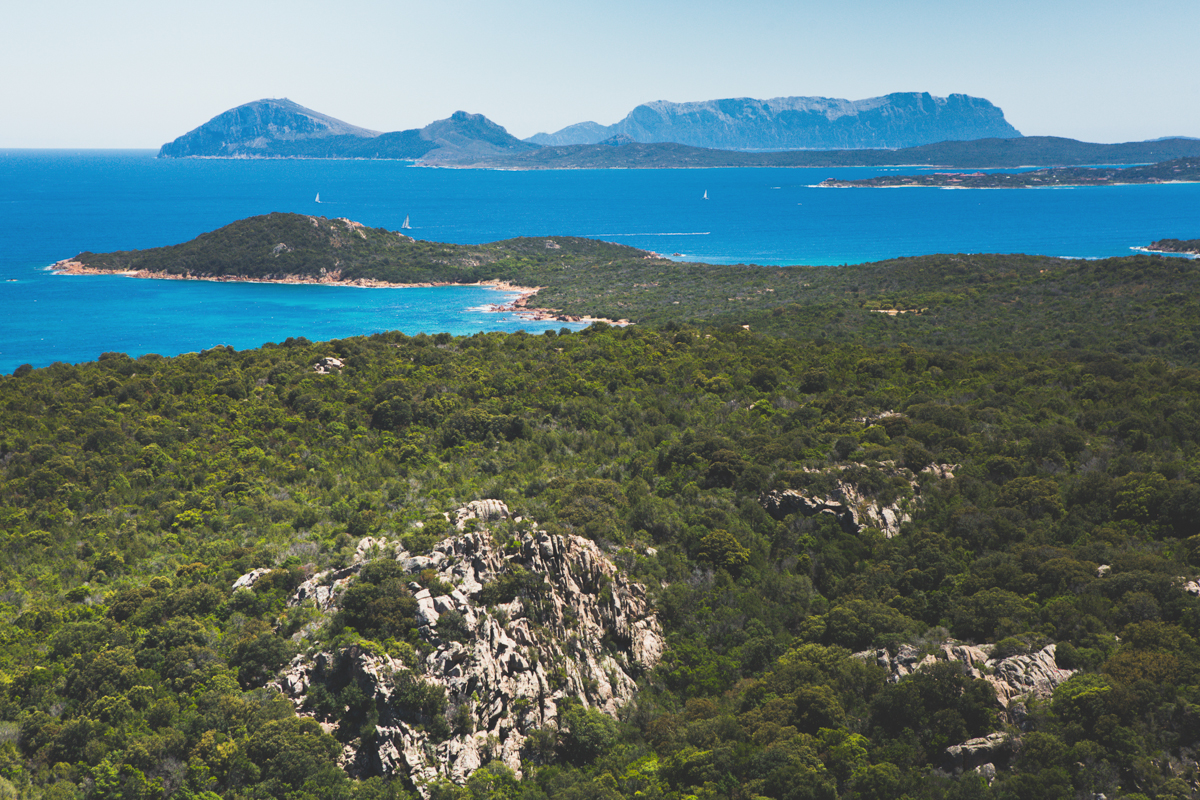 Ever heard of Atlantis? Since Atlantis's origin is rooted in Nuraghe civilization, some hypothesise that the island is, in fact, Atlantis. The island's most important archaeological ruins, Barumini Nuraghe bears evidence to this. 
Moreso, the biggest and oldest statues in the Western world can be found here. The Giant Statues of Mont'e Prama or "Sos Gigantes" stand as tall as 2 to 2,5 meters. They were built in 1974, have big heads, concentric circles as eyes and a fine line as a mouth. Who were they? Ancient boxers? Warriors? Few answers have emerged, and many questions still remain. 
Sardinia can also be associated with the Romans. Near the town of Nora in the southern part of the island, you will find extraordinary remains of an ancient Roman city. You will appreciate walking through its amphitheatre that has an impressive mosaic floor. Life here has been frozen in time, and you can still see evidence of this in the "once was" large bath complex.
Certified scuba divers get ready to have some fun! The real treasure, though, lies deep beneath the nearby sea. There is also an underwater road that you can explore that takes you to the remains of a port building and amphora fragments.
Local language
Despite Sardinia being a melting pot of European cultures (Spanish and Italian), Eastern and North African, it has its own unique language – Sardu. Just like English houses various dialects, so does Sardu. Different words are often spelt and pronounced differently from town to town. And don't go thinking that this is a variation of Italian either. Those who understand or speak Italian may not well understand a word of Sardu even though their roots are very similar. 
An island of longevity
Sardinia is one of the world's first identified "blue zones". The term refers to geographic areas in which people have low rates of chronic disease and live longer than anywhere else. Surprisingly, this island has an unusual number of people who have reached the age of 100. To put this into perspective – for every 100,000 residents you see, at least 22 are over 100 years old. It is considered one of the top five healthiest places to live on earth. 
Scientists all over the world are researching the genetic structure of the Sardinian people. It is believed that the local diet and lifestyle on the island has been fundamental to the longevity of its people. Superb red and white wines, fresh products, carasau bread, and pecorino cheese can sure do wonders!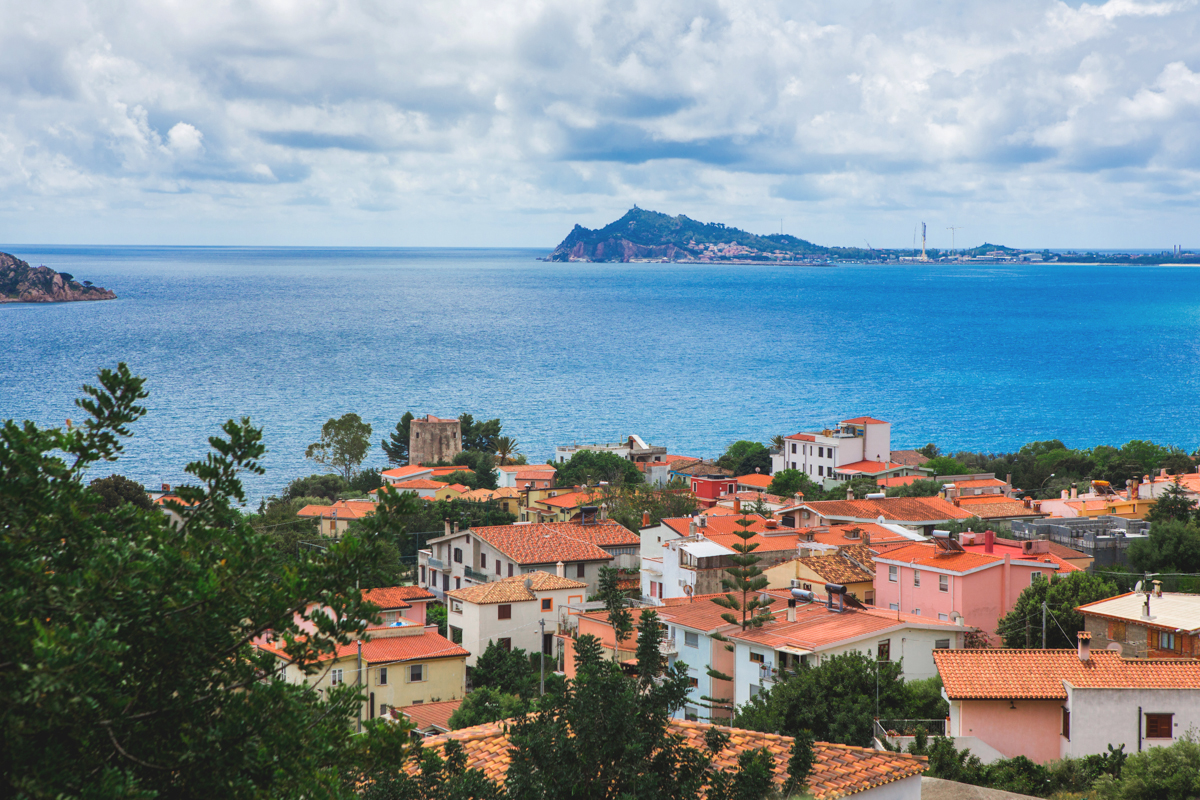 Food
If you think that the people living on the island outway the number of sheep. Think again. There are far more sheep that live on the island than there are people. Which means one thing – an abundance of creamy pecorino cheese. 
Add that with fresh Italian ravioli-type pasta and some citrus zest and you get a Sardinian speciality. This mouth-watering dish, gracing nearly every restaurant menu, is deep-fried until golden brown and drizzled in a special honey off the island. 
Another island favourite is the suckling pig that, when cooked right, usually on an open fire or in an oven spit, will leave you coming back for more. 
The pizza here is something to get excited about too. The buzzing city of Cagliari has a very particular type of pizza that is only found there. Pizzetta Sfoglia is a round snack that combines a flaky pastry style crust with a savoury filling, usually tomato sauce and cheese, but sometimes sautéed greens or salami. 
For fish lovers, head to Cabras, the island's largest fishing village. Here you will find the best bottarga that migrates to the lagoon each year. Bottarga is obtained from the salted and dried spawn of the mullet and is used to give a special taste to the island's pasta. Did you know that sardines were originally packaged with oil in Sardinia? This is what gave the world's favourite fish species its name. We bet you never wondered about that before.
And for those brave foodies out there, try ordering the casu marzu – a local delicacy. Although it is considered a potent aphrodisiac, its description does not quite match up to its appearance. It is cheese-filled with live maggots. Ewww!
Beaches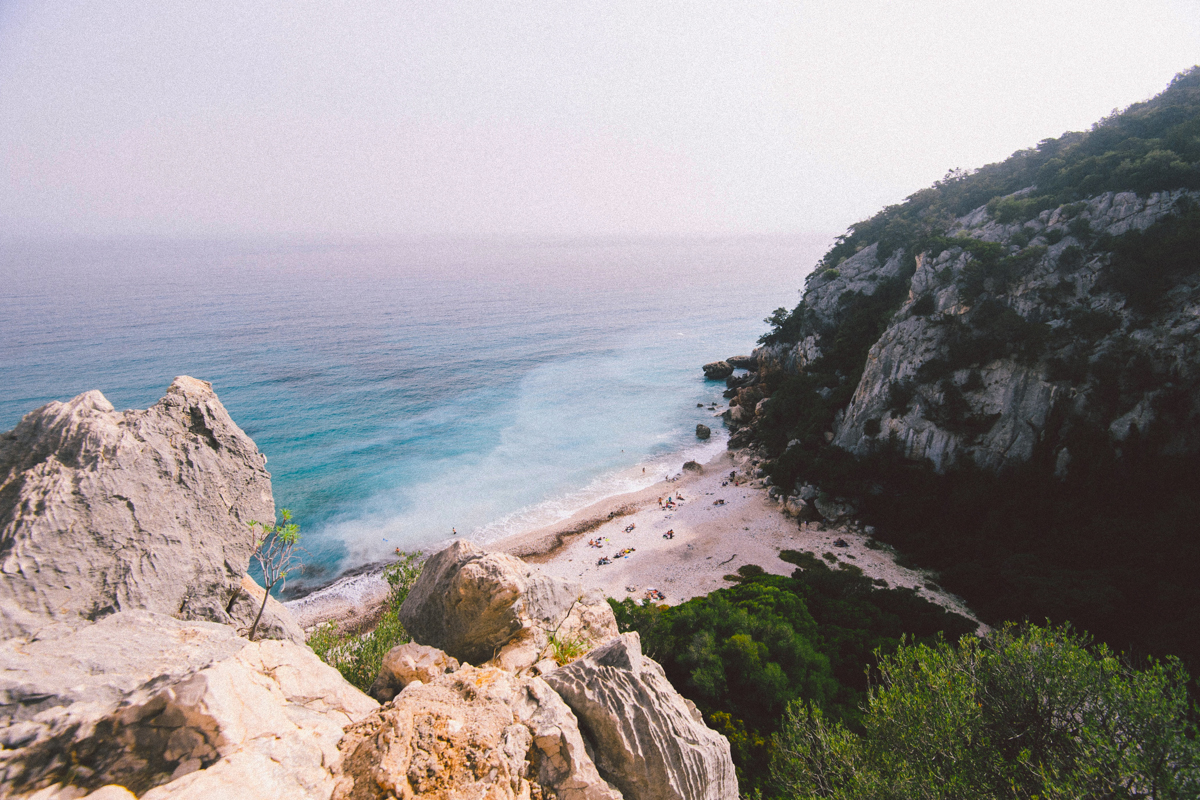 Sardinia has no shortage of amazing beaches, however, the most beautiful and charming ones can only be accessed by sea or hours spent on foot. The bay of Cala Goloritze is one such example. Its ultra-transparent water has a backdrop of 30 metres but at a slightly colder temperature than other beaches. This is due to the presence of frozen water that flows in from the nearby river.
Porto Istana beach near Olbia has fine white sand and emerald seas. There are a set of four beaches here, each separated from each other by small rocky bands, making it an epic spot for families. 
Principe beach is small but considered one of the most beautiful beaches in Costa Smeralda. The fine sand is bordered by rocks and surrounded by Mediterranean scrub.
The Porto Giunco beach is so clear and transparent as a result of its thin, white sand bottom that will take your breath away. It gives you a feel of a Caribbean beach. Nearby, you can appreciate the Notteri pond, where several specimens of pink flamingos frequent. 
Snorkellers and scuba divers can appreciate the beaches in Isola Rossa, Spiaggetta del Porto and Spiaggia Longo for their abundance of underwater life.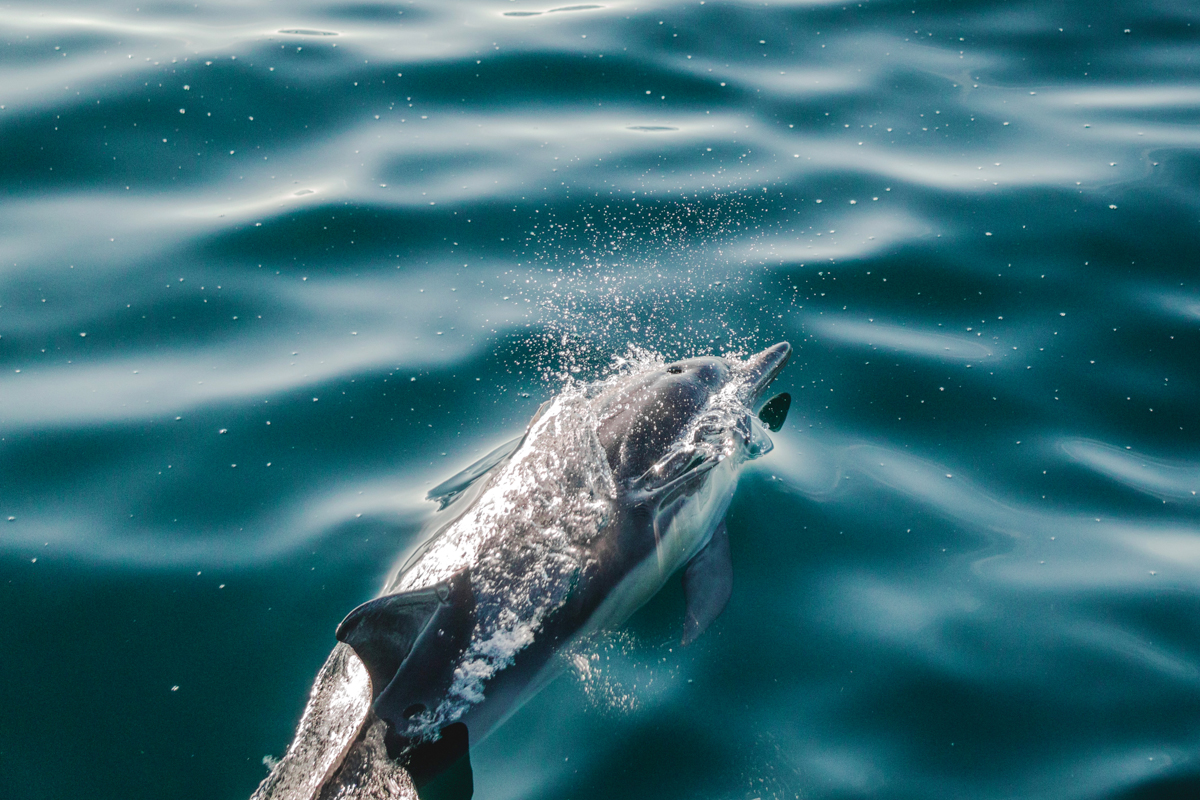 If you find yourself heading to the southern part of the island, be sure to check out Su Giudeu in Chia. Aside from its clear sand and blue intense waters, it is surrounded by Europe's largest sand dunes that reach up to 20 metres high. These dunes extend from inland and reach the sea creating an almost endless view.
Hiking
Sardinia's mountainous interior is a hiker's paradise where you are spoiled for choice in terms of trails. Most of Sardinia's land is covered with national parks and forests so you can be sure that each of these trails will offer you a calming solitude and impressive vistas.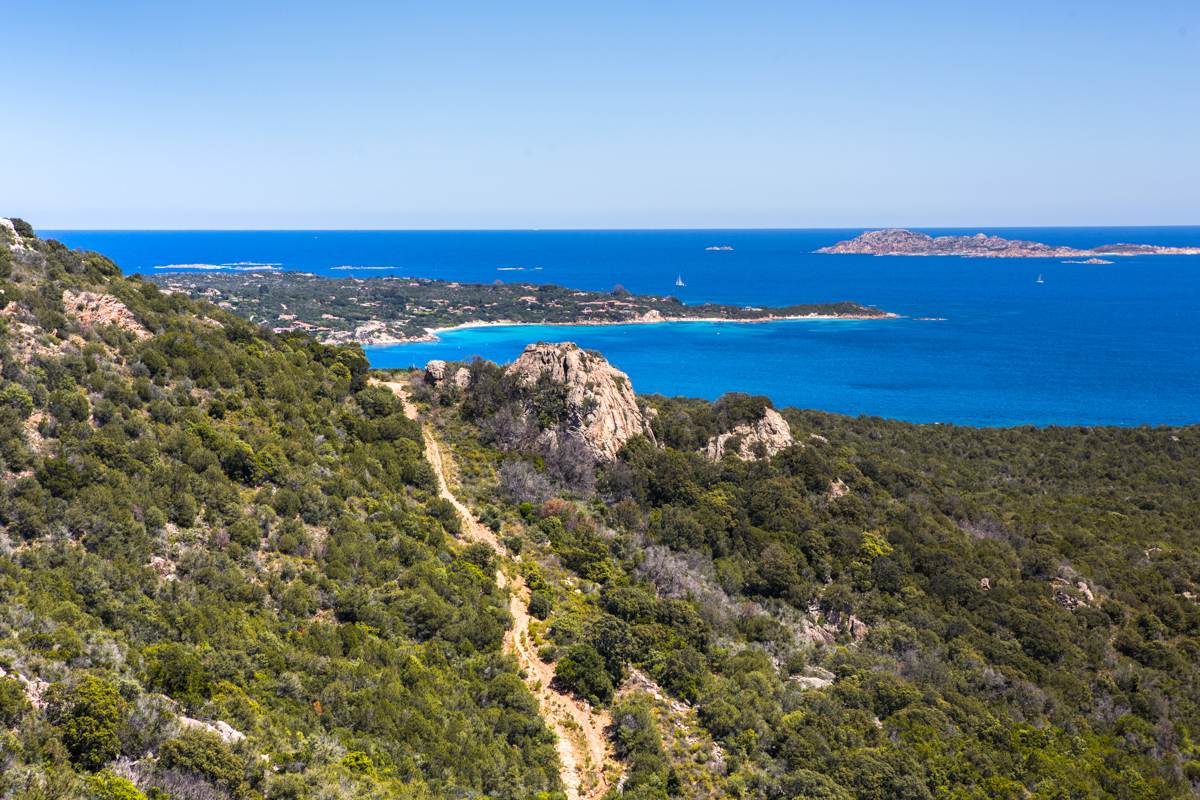 The Maddalena archipelago is one such trail that combines the best of both worlds with beach and nature trails that boasts flora and fauna unique only to the island. What's more, is that the island has it's very own Grand Canyon and springs just waiting to be explored. The canyon is over 500 metres high and in some areas only four metres wide. Due to its geographical characteristics, many parts of the gorge receive almost no sunlight, making it a perfect environment for endemic species to develop.
Another beautiful trail is the blue miner. It takes you across a coastal hill that ends with a few breathtakingly beautiful limestone rocks.
Another notable trail is the Wild Blue Trail. But be warned – this is only for those that are in search of a real challenge. 
Sulcis Park is a major National Park located in the southwestern part of Sardinia and has been designated as a UNESCO world heritage centre. It is an ideal place for nature and water lovers.
The two islands of San Pietro and Sant Antioco are worth exploring on foot as well. San Pietro Island is known for its beautiful landscape and rocky volcanic coasts. Sant Antioco, on the other hand, is mainly made up of beaches and is connected to the shore for almost 3 kilometres.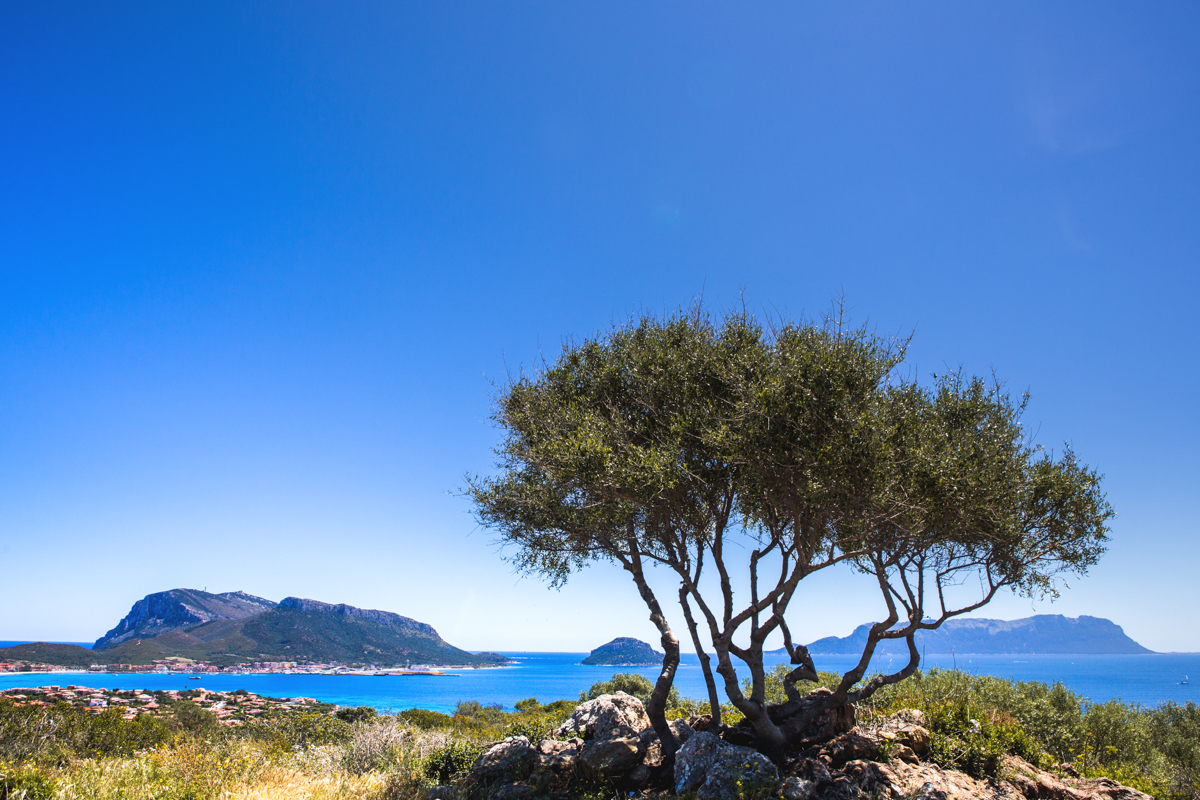 In the Gulf of Orosei, you will find Europe's longest cave. The title of the cave derives from the name given to the sea ox in the Sardinian language. These animals inhabited the cave system until constant human activity forced them to migrate to other places. 
Other National Parks worth visiting are Asinara and Marghine-Goceano Park. 
Another mystery that Sardinia holds can be found on the nearby island of Asinara. To date, there has been no presence of human life, yet it is home to over 250 miniature albino coloured donkeys. Their origins are uncertain. Some believe that they were imported from Egypt, while others argue that they were on a vessel travelling to France and managed to survive and reach the island after the ship became wrecked. 
Costa Smeralda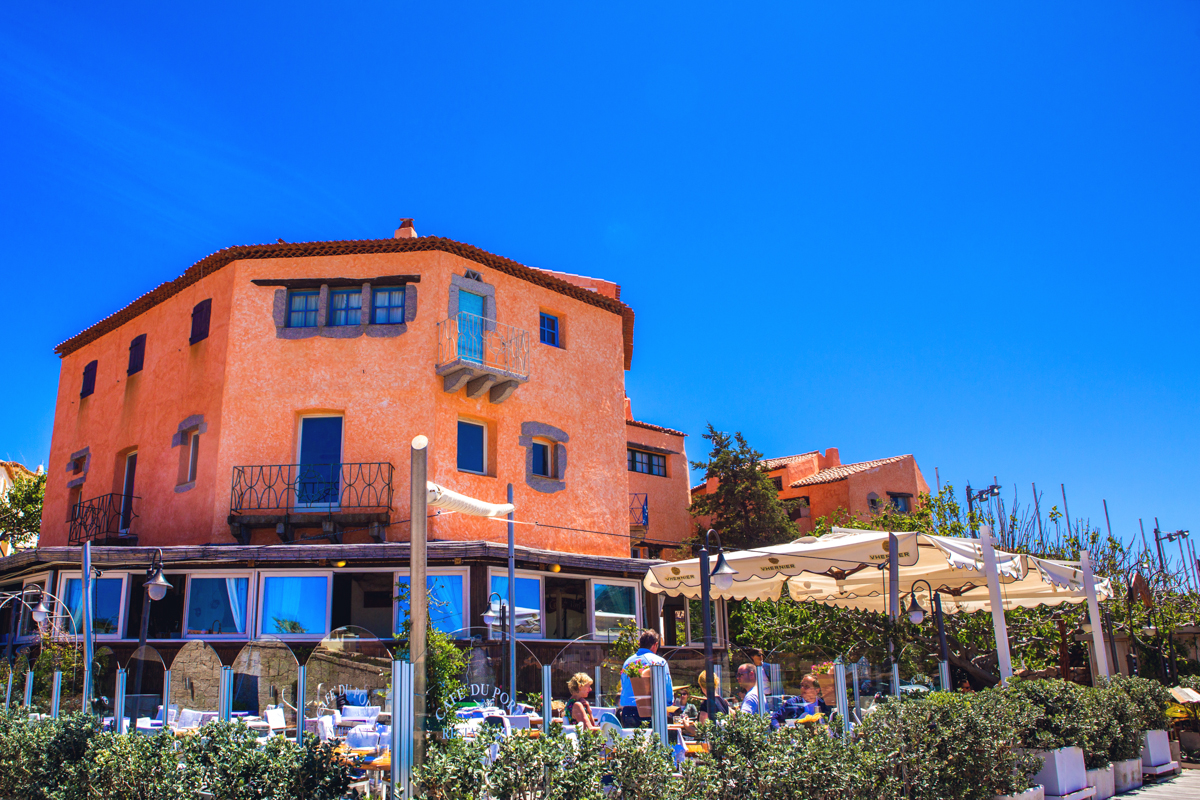 You would have most probably heard the words Costa Smeralda in passing. Well, this part of the Sardinia coast boasts luxury at its finest. It is a favourite choice between celebrities, sports heroes, high profile business owners and politicians. Not only is this part of the coastline exquisite, but one can find exclusive golf clubs, boutiques, world-class wines, stylish bars and nightclubs at your fingertips here.
Yachting, scuba diving, surfing and rock climbing are all popular activities to do here.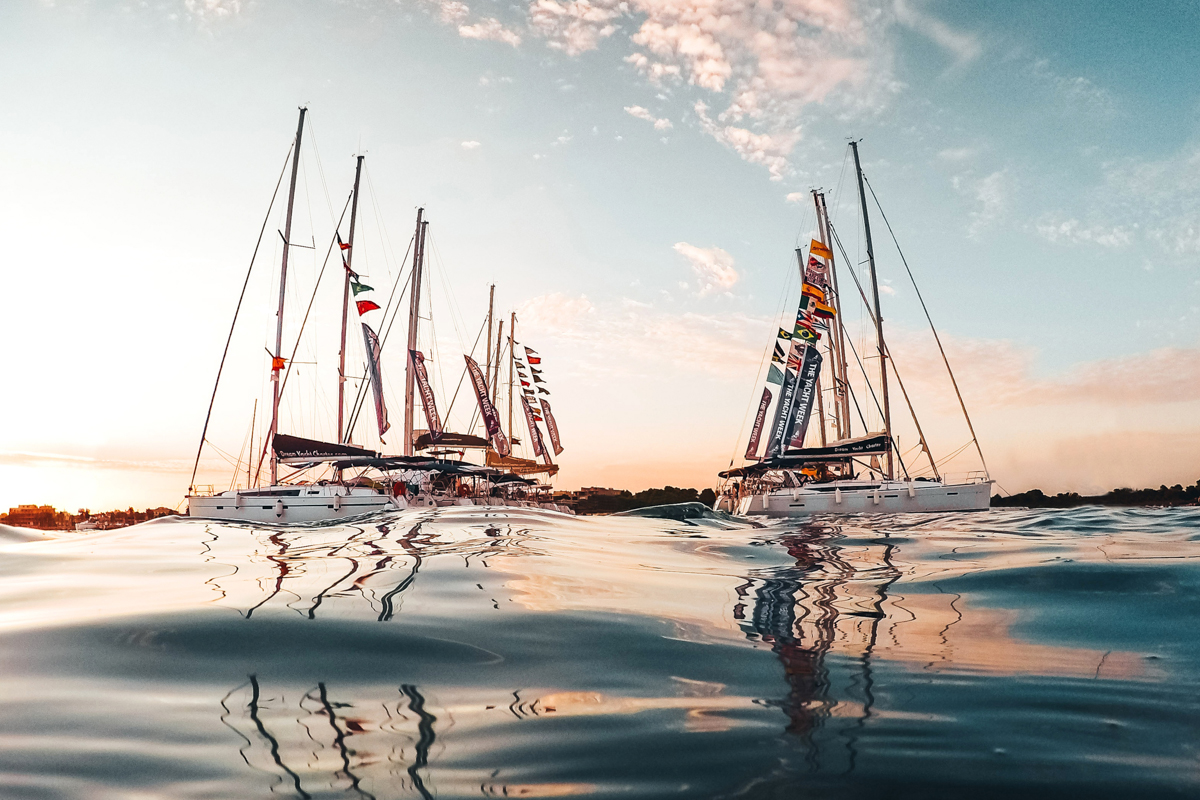 Spa resorts
If you are into big spoils then the Marinedda Thalasso Hotel and Spa is the ideal place for you. You don't have to be a guest to enjoy all the benefits of the spa treatments, including their indoor seawater swimming pool, Turkish bath and sauna. 
Movie location
If you are like us, then you can appreciate walking in the footsteps of the world's greatest movie icons. The island's breathtaking scenery has become a popular spot amongst movie directors and producers. Award-winning movies like The Spy who Loved Me, Bloodline, Black Stallion, The Warm Life and The Ways of Sin were shot here.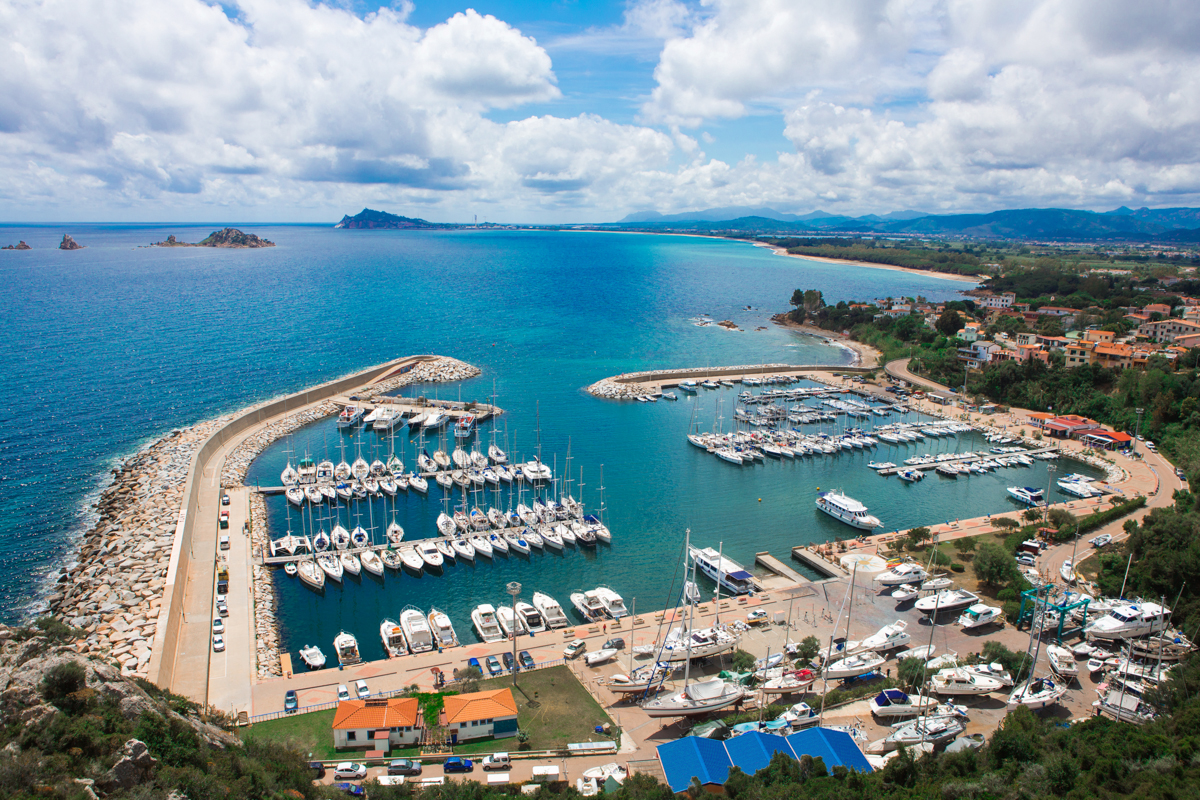 Festivals
Sardinians love a good celebration which is probably why they have such an increased life expectancy than most.  A few notable events worth planning your trip around is the Sartiglia, the carnival of Mamoiada, and the Corsa Degli Scalzi.
The Sartiglia, more commonly known as San Costantino, is held during the first weekend in July. This colourful affair sees horse riders take to the streets of Oristano in traditional clothing to compete in a series of games.
Similarly, the Corsa Degli Scalzi is yet another street event that sees young men, barefooted, parading the streets with the statue of the island's famous saint. This event sanctifies a reminder of the invasion of the Arabs that once occurred.
Arts and crafts
Since the earliest times, Sardinia has been famous for its jewellery, gold, silver and especially its red coral. Another well-known product is cork, which is gathered from the Mediterranean cork tree found on the island. They are not just used in arts and crafts, but also by some of the most renowned wine houses in all of Europe.
When to go
June is the best time for visiting the island as it is the start of summer. The weather temperatures are warm enough for the perfect beach holiday yet you skip the crowds that July and August bring. When planning out your itinerary, factor in the size of the island. The weather can change drastically from coast to inland.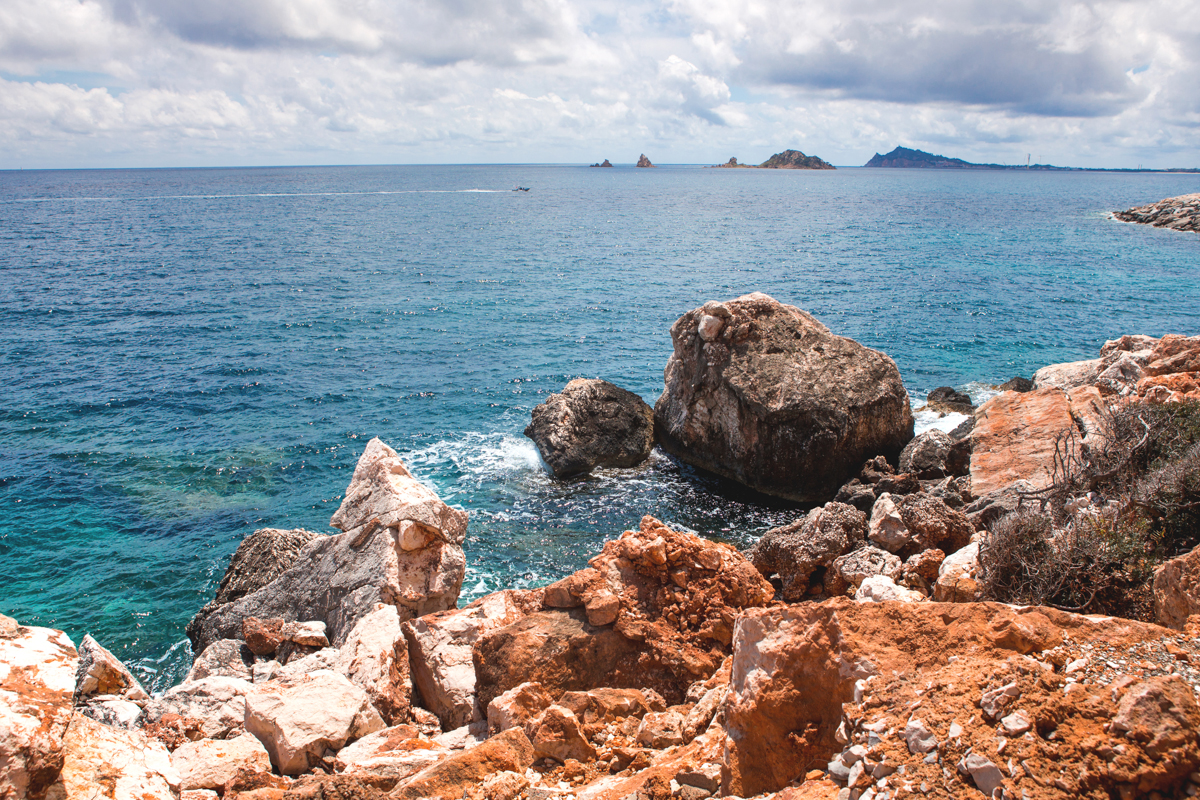 Whichever reason brings you to marvellous Sardinia, prepare to be amazed by this wonderful island in the heart of the Mediterranean Sea! Its tranquillity and mysteries are unparalleled.
Are you ready to explore this Italian paradise?
Have you visited any of the Italian Islands as yet? Share your experiences in the comments below. We'd love to hear from you!
---
All information on this blog page was correct at the time of publishing and may change at any time without prior notice. Travelstart will not be held liable for loss or inconvenience resulting from the use of out-dated or incorrectly noted information.
All images on this post are credited to: Chantelle Flores | www.51countriesandcounting.com