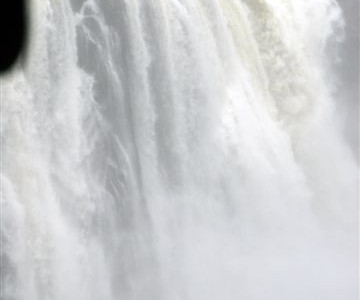 British Airways is offering affordable flights to fantastic holiday destinations in Southern Africa and parts of RSA. As a full service airline, you're really getting value for money when you book your domestic and regional flights with BA in South Africa.
While low cost carriers are often seen as the cheapest way to fly, full service carriers like British Airways (operated in South Africa by Comair Limited) shouldn't be overlooked as an affordable way to fly.
Flights to Dar es Salaam
Flights to Dar es Salaam from South Africa depart daily on British Airways Comair. The flight takes about 3 ½ hours from Johannesburg direct to Tanzania. From Dar you can easily hop over to idyllic Zanzibar or stay on the mainland to see attractions like the National Museum and the Kariakoo Market.
Find flights to Dar from as little as R4203.
See Vic Falls and Harare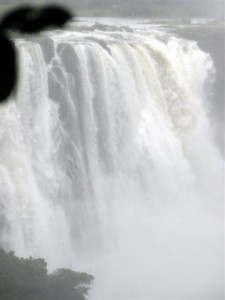 Don't let Zimbabwe slip off your radar as a fantastic Sub Saharan holiday destination. With these low airfares from British Airways Comair you have even more reason to visit this vibrant African country. Take trips from the Zimbabwean capital of Harare to the Great Zimbabwe Ruins and Kariba.
Stand in awe of the beautiful Victoria Falls. A flight to Vic Falls from Johannesburg takes about 1 hour 40 minutes and is yours for the low price of R2783.
Tip: Carry small denominations of US Dollars when you travel to Zimbabwe as change is an issue. While Pounds, Pula and Rands are also acceptable, you'll have the least hassle with US Dollars.
Fly to Windhoek for less
The beauties of Namibia lie in its seclusion and wide open spaces. Book your cheap flights to Windhoek with British Airways. Windhoek is the perfect starting point for an adventurous holiday and an ideal base from which to explore the rest of the country. The Namibian capital offers delightful
accommodation, pleasant restaurants and a variety of shopping options as well as museums, national
archives, the National Botanical Garden and National Art Gallery.
Flights from Johannesburg to Windhoek on BA take approximately 2 hours and are going for the extremely low price of R2857.
Fly BA locally for less
British Airways flights are an affordable option for flying within South Africa. If you're looking for cheap flights to Cape Town and Durban then be sure to check out the BA flight prices next time you book with Travelstart.
Cheap Domestic Flights in South Africa on British Airways
Check out these great fares to destinations within South Africa:
Image: aaronforest & quesemanas