For a night on the town in the city of gold, Joburg local Kate Els knows all the best spots to find the best drink specials and fun spots to dance the night away.
1. Jolly Roger
What list of Jozi bars couldn't start with this decades' old institution in Parkhurst? The Jolly Roger has been a firm favourite for so many years, that they even frame pieces of the old carpet that's have stood the test of a thousand heels on the walls. Sundays are perfect for people watching and a half-price pizza.
2. Ratz
It's survived the many guises that Melville has worn over the past few years and stands strong as one of the most popular bars on the Old Melville strip. The bartenders mix a mean cocktail, and you can dance on the bar if you want to. The daily R30 cocktail special doesn't hurt either…
3. Six Cocktail Bar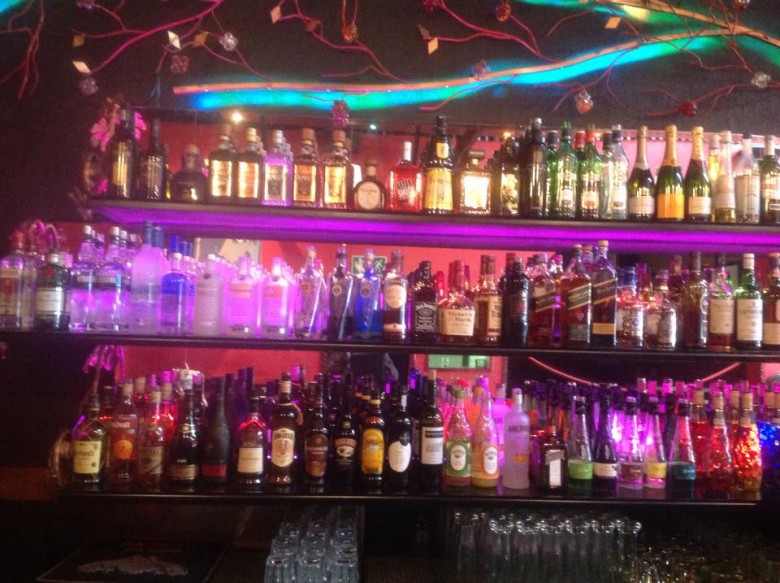 With its myriad colourful bottles on display beinhd the counter, Six dominates as the King of Cocktails when it comes to the bars on this list. Six has always been popular with a huge mix of people, so you're certain to meet somebody interesting. On weekends, it can get pretty rowdy though, make sure to wear your party pants!
4. Colony Arms
Known affectionately as 'The Colon', Colony Arms in Craighall Park has hosted many a raucous karaoke Saturday night. The classic tunes coupled with a John Deer (2 litres of Crème Soda laced with cane), are sure to get the singing started. Expect groups of bachelorette's, a young crowd and to party into the late hours here.
Also read:
5. The Bohemian
Since nobody calls it by its full name, The Bo as I know it, is what remains of a once-more-active live music scene in Jozi. It was the place to go for live bands and still pretty much is every weekend. Established and upcoming acts play at The Bo as a right of passage, and the pizzas are pretty fantastic.
6. Zebra Inn
Fancy a little taxidermy with your sundowners? Zebra Inn has both aplenty, and it's in hip Maboneng too, making it the perfect launch point for a rowdy night out. Drinks amongst the trophy wildlife heads mounted on the wall, while watching over a game of pool… it's worth the story you'll tell your friends.
7. Union Bar
While Union Bar is technically a pop-up bar, it's been pretty popped for over a year now if I recall. It only opens later in the week and for specials events, but you can find out where they're currently operating out of (right now it's a dispatch warehouse) on their website. The cocktails are really different too, so experiment!
8. Churchills Bar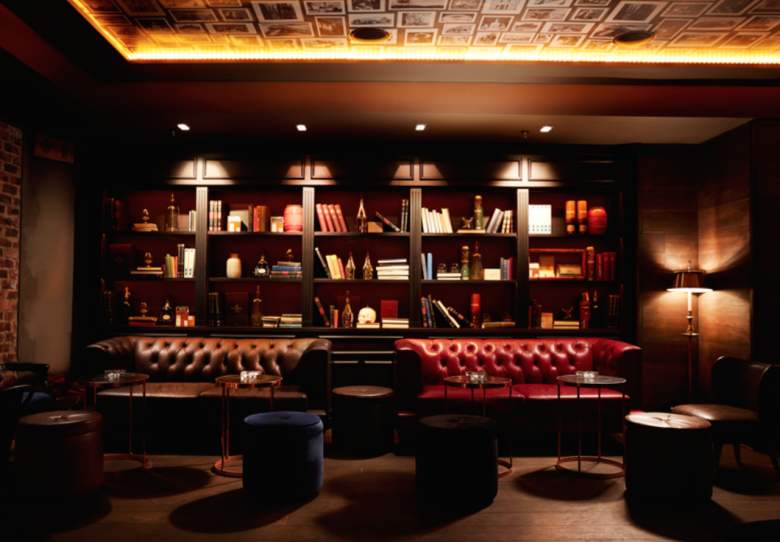 If you're looking to sip drinks in a more upmarket setting, then Churchills is it. This British bar in Melrose Arch is proud of its heritage displayed through the stylish décor and selection of fine cigars. This is a great place to sip on whiskey and set the world to right.
9. Social on Main

For a dose of local, Social on Main serves up its great selection of local wines and local craft beers. Their food also mirrors that you would expect to find at an artisanal market, wholesome and fresh, made with love. The feel-good factor here is that proceeds from certain menu items are donated to an animal shelter. I can get behind drinking with a cause…
10. Hell's Kitchen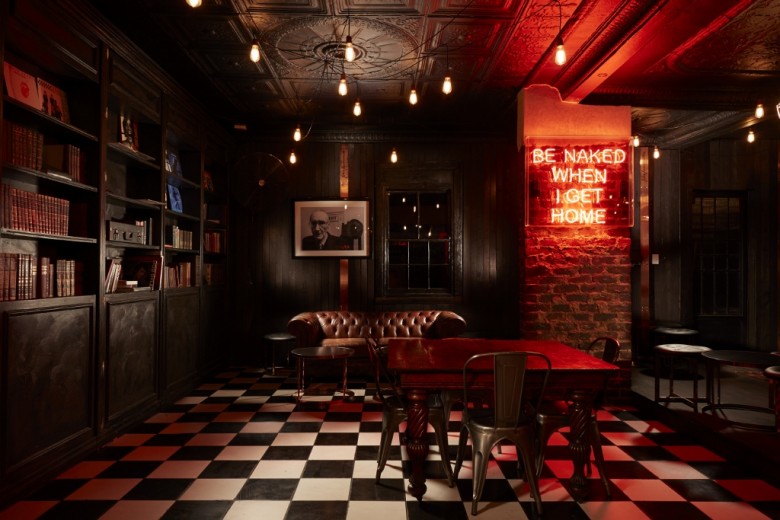 Hell's Kitchen is known mostly for its Hellfire, a cinnamon-infused whisky that'll get you up and dancing in no time. The combination of modern Indie rock and grungey Rock classics on the speakers here draw in an eclectic crowd. Keep an eye on the bookcase, it swings open to reveal a secret poker room.
11. Rim and Rubber Assembly
What do you do when you have a custom bike shop? Open a bar inside it of course! Rim and Rubber in Greenside not only shows of the incredible motor bikes they are know for, they also serve a great meal and have enough space for you to really let go if you want to party it up.
12. Katy's Palace
This Kramerville establishment is perfect for a girl's night out, I guess because so many guys choose it for a night out too. There is dancing on the bar, shots being passed around and bottles popping ee'rywhere in this jol. Get in on the action…
13. Lenin's Vodka Bar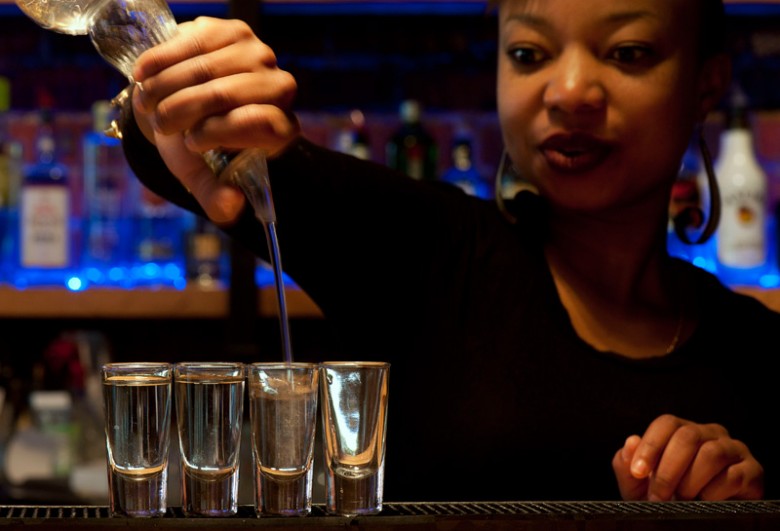 Head downtown to Lenin's Vodka Bar if you feel an education in vodka is required in your life. I can assure you that even know you may not believe it's wroth getting one, the information I now know about this clear liquor is way useful as a party trick. Celebrate this traditional Russian spirit in a cocktail, or even try one of the local vodkas neat to experience something totally different.
14. Stanley Beer Yard
If you told me to find a cosier bar in Jozi, it probably wouldn't happen. The big comfy chairs, homely atmosphere and of course, MASSIVE fireplace inside Stanley Beer Yard are the drawcard this winter. Try out any of their craft beers, and spend your time wandering the room looking at all the curiosities that sit on the walls here…
15. Amuse Café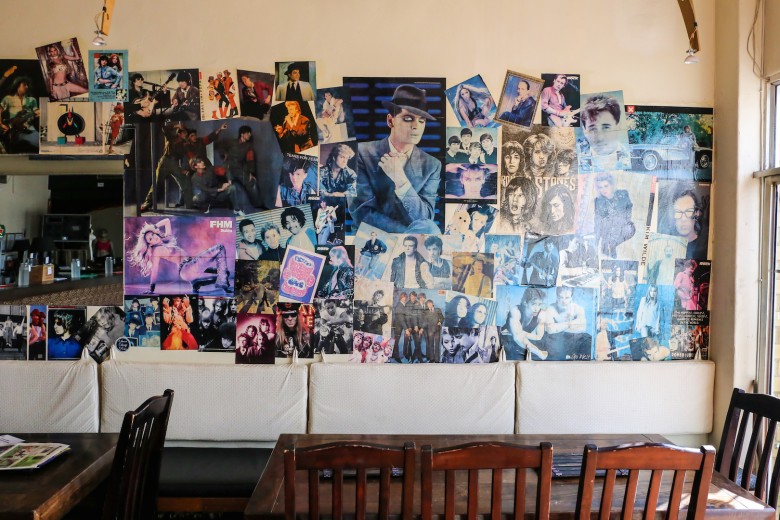 As a dedication to art and live music, Amuse Café stands its ground as one of the lesser-known spots in Linden, and regulars may even get upset for me revealing its existence at that! The mix of music here is endless, from jazz to punk rock, but it's also affordable and comfortable.