It can be tricky to imagine a romantic honeymoon in New York, but you will be amazed by the many gems hidden in the city that never sleeps. Ditch the crowd for quality time to celebrate you and your newlywed. Whether you prefer dinner with a skyline view or some nature sightseeing, a honeymoon in New York entails the expectations of any romantic getaway – and adds a slice of character to it.
Fall in love with the Adirondacks Mountains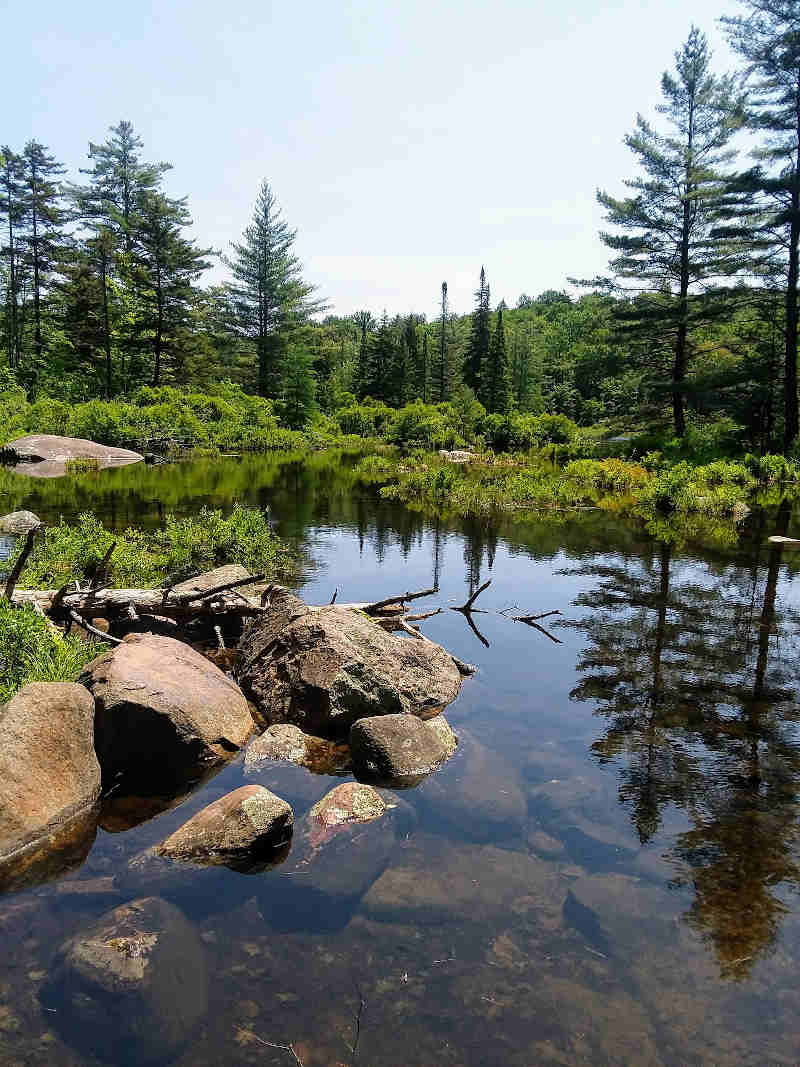 This landscape is especially popular during autumn when it's painted in shades of crimson and amber. To indulge in the colour palette, you and your newlywed can plan an outing to the Wild Center where a trail of bridges allow visitors to wander among the trees and landscapes.
While accommodation varies from budget-friendly to leisure-lovers, newlyweds can book a special honeymoon package at the Fern Lodge. This package offers you a romantic massage, special bath preparations, hors d'oeuvres and wines, as well as a boat tour on Friends Lake. Did we mention the daily three-course breakfast?
Be adventurous on the Thousand Islands
This group of islands in the St Lawrence River is rich in tourist attractions and activities. Opt for a boat ride and wildlife watching where you will see the white-tailed deer and black bears. In celebration of your love journey, take a historical tour in the six-story Boldt Castle built in the early 1900s as a symbol of love. If your romantic getaway is all about couple goals, you can visit the famous Petra Island that takes the shape of a heart. Did you know that Angelina Jolie almost bought this island as a birthday present for her then-husband, Brad Pitt?
Unwind with a view in Catskills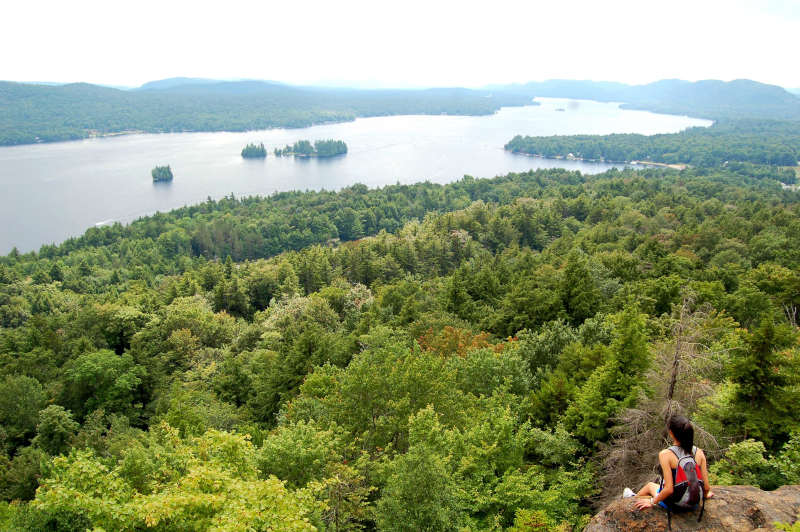 New York City might be known as the Concrete Jungle, but if you look a little further to your right, you will see 98-peak province merging in with the Appalachian Mountains, called the Catskills. It's one of the best adventure spots for a romantic honeymoon in New York with breathtaking natural attractions like waterfalls and scenic vistas. There are several maintained hiking trails for fishing and other activities. Visitors can also relax at resorts and riversides that are in popular demand for many film settings and artwork.
Live the lakeside life
New York state thrives on the extraordinary and historic resorts amongst its lakes. With Lake George as one of the most beautiful lakes in America, you can expect to be in awe of its magical architecture. This also means your honeymoon pictures will look top-notch. The resorts vary from Victorian-inspired castles and countryside cottages to luxurious modern lodges. The sizable patios make you forget about time when relaxing in the sun. End off the day with a romantic dinner looking out on the panoramic view of the natural scenery.
A spa day equals a happy honeymoon couple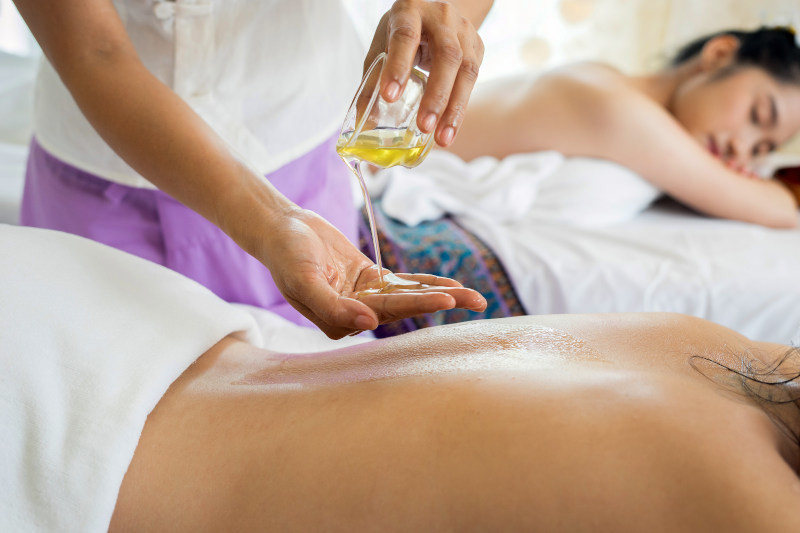 Looking for a honeymoon where you can stay put and enjoy the amenities of nearby surroundings? A hotel-and-spa package is perfect for a romantic getaway. The Gideon Putnam with its Roosevelt Bath and Spa balances luxury and Mother Earth with its elegant dark-wood interior. It also has a pet-friendly policy for those who do not want to leave their furry friend behind.
Couples who are ambitious about art can book a stay at the Mirbeau Inn and Spa. The design resembles Monet's famous garden with its opulent, yellow buildings, a pond and charming little bridge. This pretty-as-a-picture scene will charm you off your feet and straight onto the massage bed for quality time with your newlywed. The spa entails 18 treatment rooms with fireplaces in most to warm up the winter seasons.
Be a glorious glamper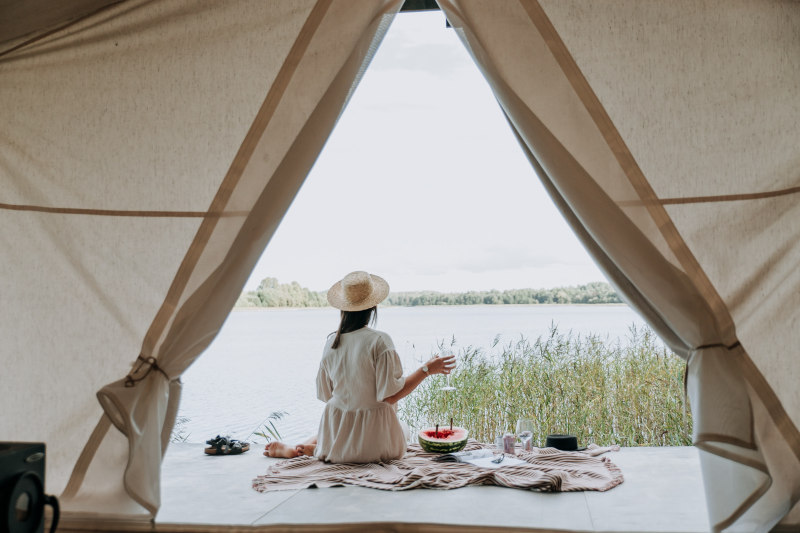 Does a secluded setting in the natural beauty of New York sound more like your type? Then glamping presents an ideal environment for a honeymoon off the grid. Since glamping has taken the travel, outdoor and hospitality industries by storm, it's no surprise that New York has a few treasures set up for glamorous campers. Many glamping sites offer outdoor activities like Goat Yoga, but if you prefer something more intimate, you can wander along the peaceful trails in the landscape.
A day's visit to the city: most romantic places
Secrets in Central Park
It would be silly not to visit Central Park during your honeymoon in New York. However, many visitors are unaware of the few garden-hideaways situated inside the well-known park. Release your inner poet by taking a romantic stroll through Shakespeare Garden, located in the middle of Central Park. Here fans can find the flowers and plants that feature in William Shakespeare's plays. Next to most features, you will find bronzed plates referencing the verse of the play.
Search for your favourite quote and find the symbol of each flower. Maybe Ophelia had more to her bouquet that you would've thought, or keep an eye out for Puck's potent love potion, the "love-in-idleness" from A Midsummer Night's Dream.
The famous High Line
Swap the long walk on the beach for a linear railway park looking over the city life of Manhattan. The High Line is one of the best places in New York to escape the busy streets. This abandoned railroad track is now an urban-meets-nature-walkway flanked with plant species and art.
While the High Line has an annual visitor count of five million, the peacefulness of the planted areas and panoramic views provide a romantic touch. Grab a seat and soak up the sunset as it paints a silhouette over the skyscraper buildings.
Book a Broadway show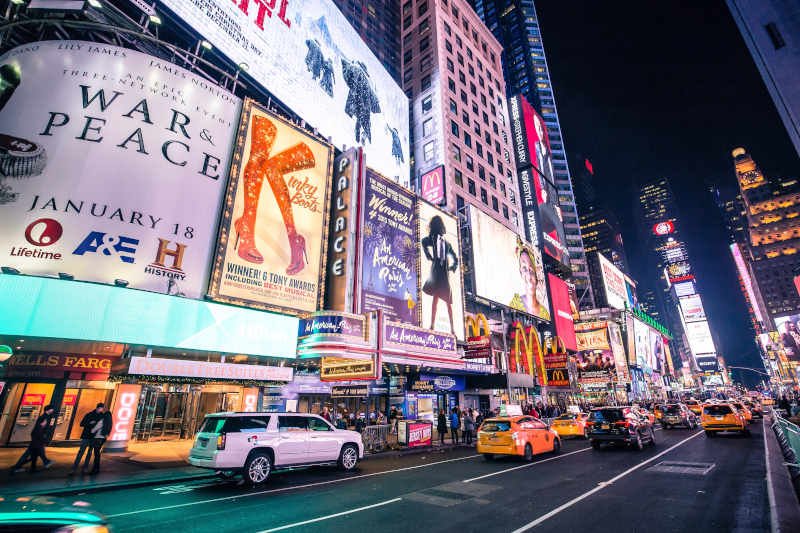 Visiting a theatre is a must-do on any itinerary for a honeymoon in New york. The city is enveloped by several magical theatres with its unique aesthetic. Amongst the endless reasons you should visit a Broadway show, the architecture and décor are top on the list.
Spoil yourself to a show in one of the top-rated Broadway theatres in New York. If you are a spooky soul, rumour has it the Belasco Theatre claims to have the namesake "Broadway Ghost" sitting in his box on opening nights. Disney lovers can visit The New Amsterdam theatre captivating you in A Whole New World of Aladdin or making you Hakuna Matata with the Lion King.
Does a New York honeymoon sound like the perfect start of your new love journey? Book cheap flights to New York the easy way and even have the option to fly direct.
---
Be sure not to miss out on these top destinations for the best honeymoon in New York. Sign up for our newsletter to be the first to discover more about famous attractions and things to do in New York City.
Disclaimer!
All information on this blog page was correct at the time of publishing and may change at any time without prior notice. Travelstart will not be held liable for loss or inconvenience resulting from the use of out-dated or incorrectly noted information.