Pietermaritzburg, the capital city of KwaZulu-Natal, is a destination filled with plenty of beautiful landscapes to explore. Venture to this city for its history and attractions, such as the KwaZulu-Natal Botanical Garden and the Tatham Art Gallery. Travelstart takes a look at some interesting hotels in Pietermaritzburg. For those looking for something a little different, we've included lodges and self-catering accommodations in and around Pietermaritzburg as well.
Hotels in Pietermaritzburg
Redlands Hotel 
Situated in the amazing northern suburbs of Pietermaritzburg, in the tranquil Redlands Estate, this impeccable hotel will provide the perfect stay for those in search of serene views. Its beautifully manicured garden is a great retreat before and after a day of exploring the best Pietermaritzburg attractions. Each room enjoys views of either the garden or pool. Ideal for couples, this hotel features 16 deluxe rooms, while the premier and library suites boast incredible views over the treetops and both have private lounges or studies. Expect some of the finest accommodation in Pietermaritzburg at the Redlands Hotel. 
You can expect to pay from R1350 per night
Imperial Hotel by Misty Blue Hotels
This hotel offers superb modern rooms while still upholding an old-world charm. The beautiful Imperial Hotel is ideal for both business and pleasure. The rooms are designed for pure indulgence. Imperial Hotel offers elegant and truly luxurious experiences. Choose from an array of 86 fully fitted deluxe, en-suite bedrooms. Take advantage of the calm atmosphere with your stay at this hotel in Pietermaritzburg. In addition to the superb rooms, the hotel also boasts an idyllic wedding venue as well as seven upmarket conference venues.
Prices start from R1200 per night
Protea Hotel Hilton – Pietermaritzburg
Enjoy the Midlands Meander with this hotel in Pietermaritzburg, effortlessly located on its doorstep. Protea Hotel Hilton is perfectly situated in the vicinity of the Howick Golf Club and national botanical garden. Guests can take in the demanding elegance that radiates through the lovely aesthetic. The hotel's country charm provides the perfect accommodation in Pietermaritzburg for those who want to escape to a relaxing setting. Protea Hotel Hilton has incredible features to make your stay comfortable, including an express check-in and check-out, shuttle service and a bar.
Expect to pay from R1265 per night
iLawu Hotel
Use this lovely hotel in Pietermaritzburg as a base for exploring the city and the beautiful surroundings. Nestled in Prestbury, a mere five minutes from the botanical garden, iLawu Hotel is the perfect space for you to unwind at. Guests will love the hotel perks which include shuttle services and warm staff providing the ultimate guest services. All the rooms have their own balcony with pool views.
Room prices are an average of R850 per night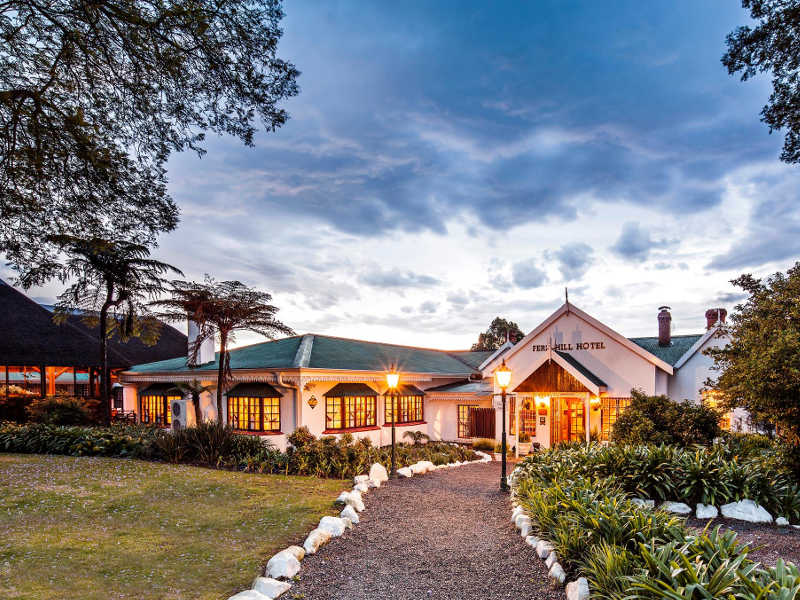 Fern Hill Hotel
Nestled in the KwaZulu-Natal Midlands, Fern Hill Hotel is where you will find calming accommodation if you're planning to explore the Midlands Meander, unwind in the countryside or host a showstopper wedding. This historic 3-star hotel played host to the former president, Nelson Mandela when he received the award, Freedom of Howick. The room he slept in is now known as the Mandela Presidential Suite. This prestigious hotel will dazzle all guests with its beautiful charm. Be sure to dine at the incredible Snooty Fox, and devour the outstanding cuisine prepared by the talented chefs. For luxury and exquisite accommodation in Pietermaritzburg, book your stay at Fern Hill Hotel. 
Prices start at R900 per night
Lodges and Self-Catering Accommodation in Pietermaritzburg
If you're looking to experience something different from a hotel, why not look into staying at one of the many lodges and self-catering accommodations in Pietermaritzburg.
Lodges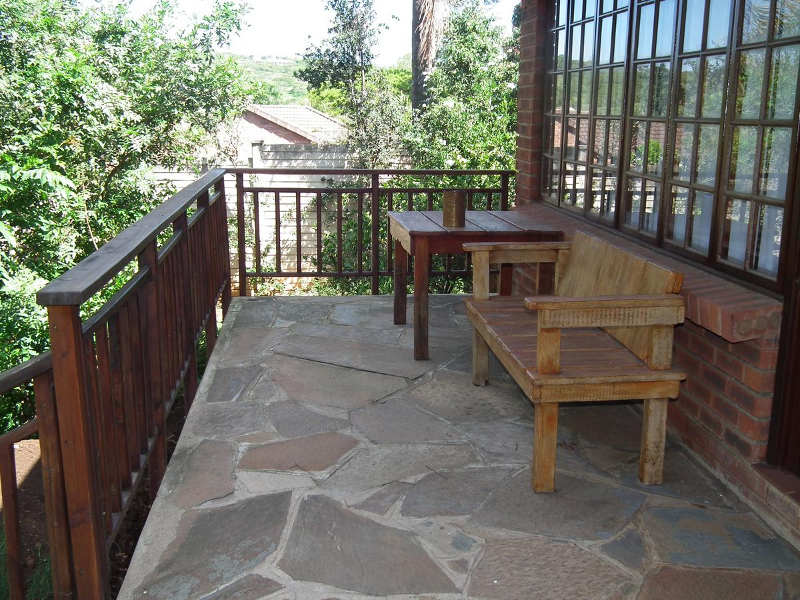 Thorn Tree Lodge
Whether you're on a business or leisure trip, you're sure to get the best encounter at Thorn Tree Lodge. It is in close proximity to the breathtaking uKhahlamba Drakensberg World Heritage Site. This beautiful lodge is ideal for conferences and meetings, and for those attending the Midar Mile, Dusi Canoe Marathon, Comrades Marathon and Amashova National Classic Cycle Race.
Prices average around R775 and up
Mon Desir 
This historical country home is situated high up at the foot of Otto's Bluff Mountain while the Karkloof Mountains stands proud in the distance. What more could you need with this glorious tranquillity out in the Kwazulu-Natal nature? Choose amongst four individually decorated rooms, each furnished with either a queen-size bed, a double bed, or twin beds. When you're not in your luxurious room, head to the Woobly Warthog Bar and pool room which overlooks the swimming pool and some majestic views over Albert Falls Dam and the Umgeni Valley. Mon Desir offers surreal views for a wedding, function or a simple yet rewarding breakaway.
Prices average R750 per night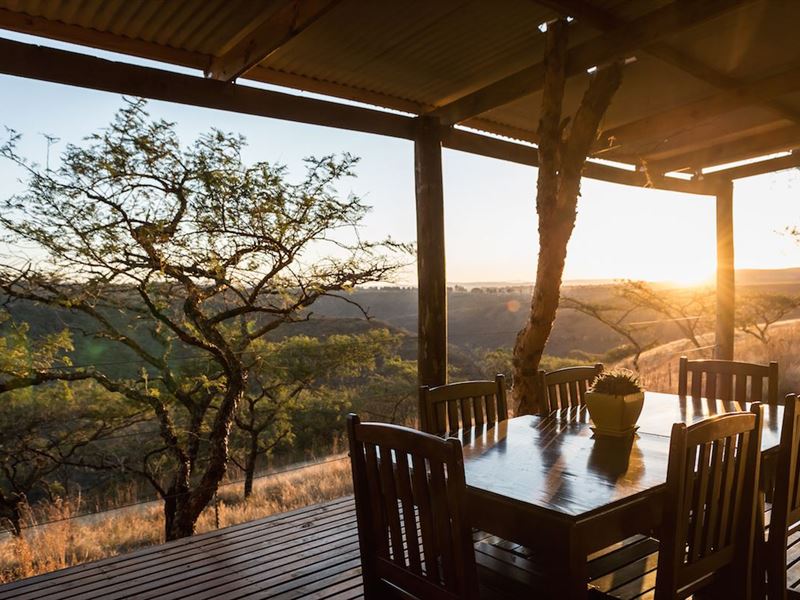 Hilton Bush Lodge
If you're looking for something a little more serene than a hotel in Pietermaritzburg, like the African bush, then the Hilton Bush Lodge is the perfect place to stay at. You'll locate this lodge on an easy drive from Pietermaritzburg, Durban and Johannesburg. This idyllic lodge has the ultimate luxurious comfort in this thoughtfully designed space which remains in harmony with the untouched, over 40-something hectares of bushveld, while enjoying the benefits of state-of-the-art facilities. The Hilton Bush Lodge is often rated as the number one venue in the small town of Hilton. It is one of the best spaces for weddings and family occasions. Take in the restful yet invigorating space this lodge has to offer. You can enjoy sundowners on the deck while taking in the golden sunset. Hilton Bush Lodge is the ideal place and escape for couples!
Price per night on average is R1200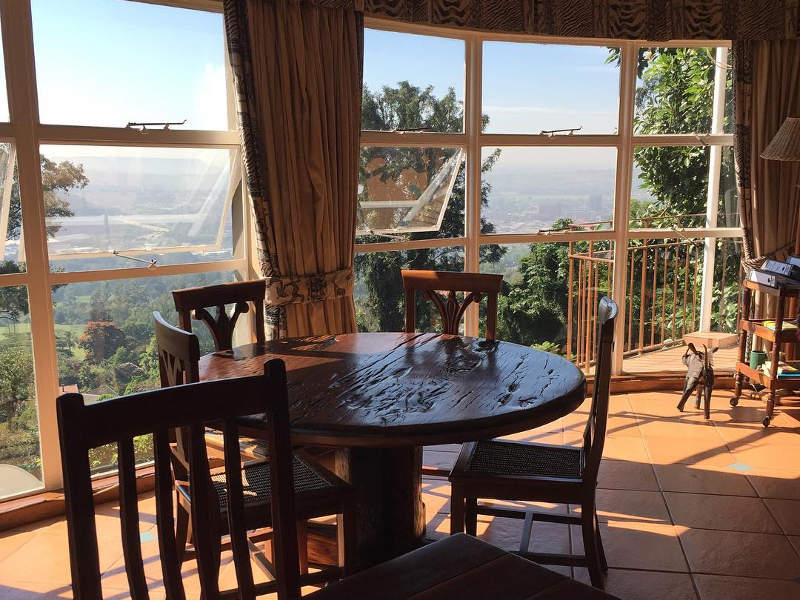 Valley Vista Lodge
Valley Vista Lodge is a beautiful luxury guest lodge in the nature-filled town of Pietermaritzburg, South Africa. Take in the stunning views of the city. The Valley Vista Lodge has various options for you to enjoy, with different prices to consider. This African-inspired guest house offers a warm space with natural colours to soothe your vacation or business trip. Features to look out for at Valley Vista Lodge include a bar, a beautiful fireplace and a babysitting service for parent's who would like to have some time for themselves. Guest can enjoy local activities close by which include game drives, tennis and golf.
Ascot Bush Lodge
Sit back and relax in this idyllic setting to escape the bustle of the city life. Ascott Bush Lodge is what you need if you're on the hunt for a true African escape, surrounded by natural bush and an abundance of birdlife. Guests can enjoy a river view from the lush comfort of their home away from home. This superior accommodation has 11 en-suite rondavels, four family lodges and two larger deluxe lodges. Enjoy the excellent facilities for functions and unwind at the ReZone bar under the shady trees.
Pay an average of R75 per night
Self-Catering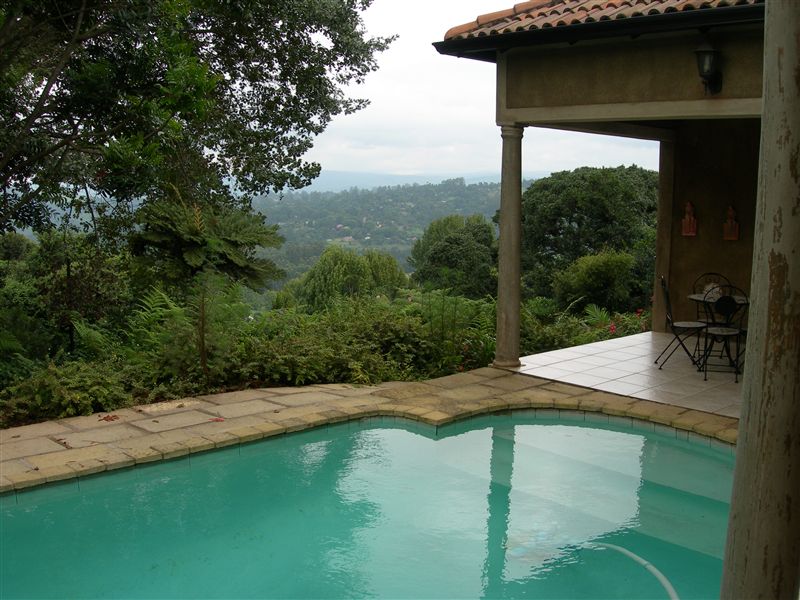 Villa Santuario Self-Catering Guest House
For surreal, constantly changing scenery in the Midlands, make your way to the incredible Villa Santuario Self-Catering Guest House. This impeccable sanctuary is the perfect rest place for those who are looking for a great escape into the wilderness. The guest house has a pool which affords you views of the beautiful lush Berry Hill. This accommodation in Pietermaritzburg is a welcoming relief from the city bustle. With greenery all around and warm interiors, you can't go wrong at Villa Santuario Self-Catering Guest House.
Expect to pay from R900 per night
Lincoln Cottages
With a cool array of self-catering cottages to choose from, Lincoln Cottages aims to please their guests at all times. You are encouraged to go and experience the best of what this little accommodation in Pietermaritzburg has to offer. Lincoln Cottages has received many accolades for its monumental services. With the world-class Golden Horse Casino a mere 6-minute drive from the cottage there is always something fun to do when you're looking for excitement in Pietermaritzburg.
Prices on average are R720 per night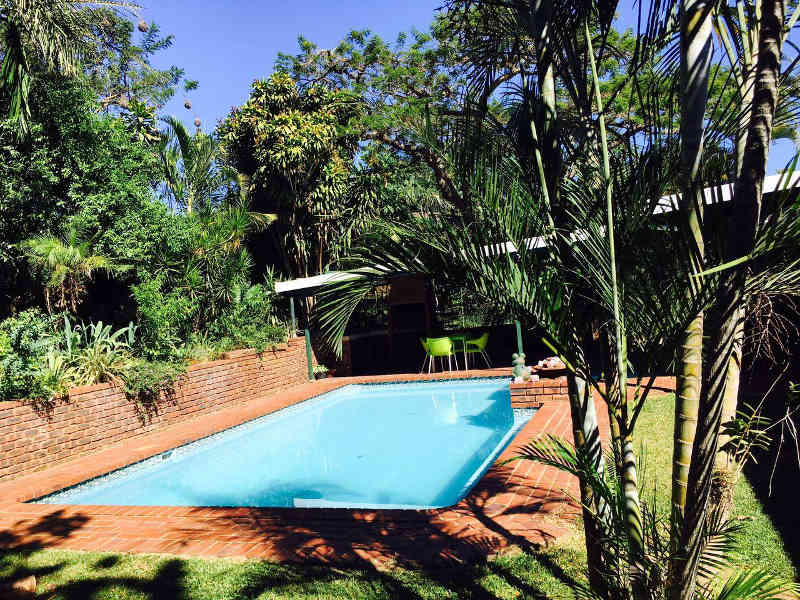 There is an abundance of hotels in Pietermaritzburg for you to enjoy the ultimate relaxation and comfort. Whether it's luxury or rugged accommodation in the bushveld you're seeking, Pietermaritzburg and its surrounding areas are sure to provide all you need. 
Sign up to our newsletter for wonderful accommodation specials and other travel guides. 
Let us know what your favourite hotel in Pietermaritzburg is in the comments below.
All information on this blog page was correct at the time of publishing and may change at any time without prior notice. Travelstart will not be held liable for loss or inconvenience resulting from the use of out-dated or incorrectly noted information.