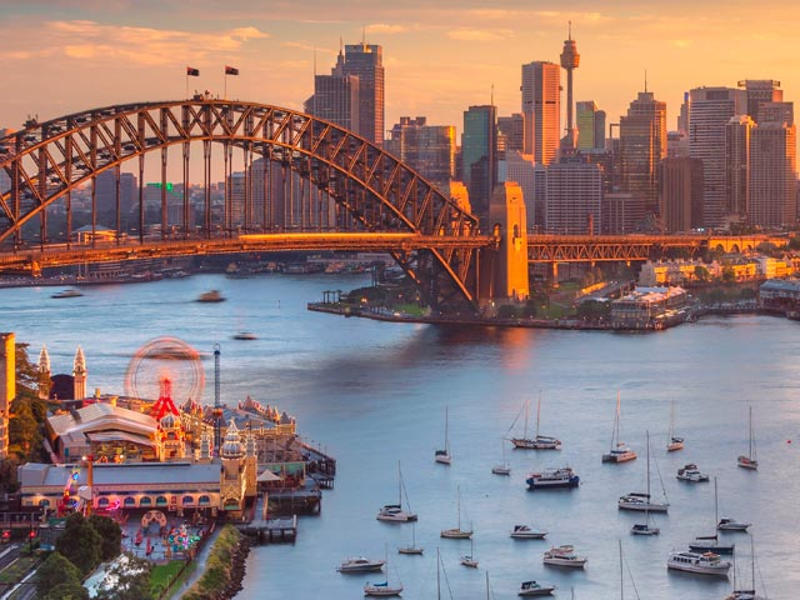 Dreaming of venturing Down Under, to the land of adorable koala bears and fierce kangaroos? Australia offers you the best of both worlds, with glorious coastal cities and desert land.
Perhaps your plans of booking a flight to Australia have been hampered by the reality of acquiring an Australian Visa. Well, now you have the advantage of simplifying the Australian visa process by following the checklist we've made for a short stay visa and business visitor visa. Soon you'll be exploring the beautiful wonders of this diverse destination! South African passport holders can apply online for an Australian visa or at a visa application centre in Pretoria, Johannesburg, Cape Town, and Durban. You should lodge your visa application well in advance (at least 4 weeks) of your date of departure.
Please note this process is applicable to South African passport holders.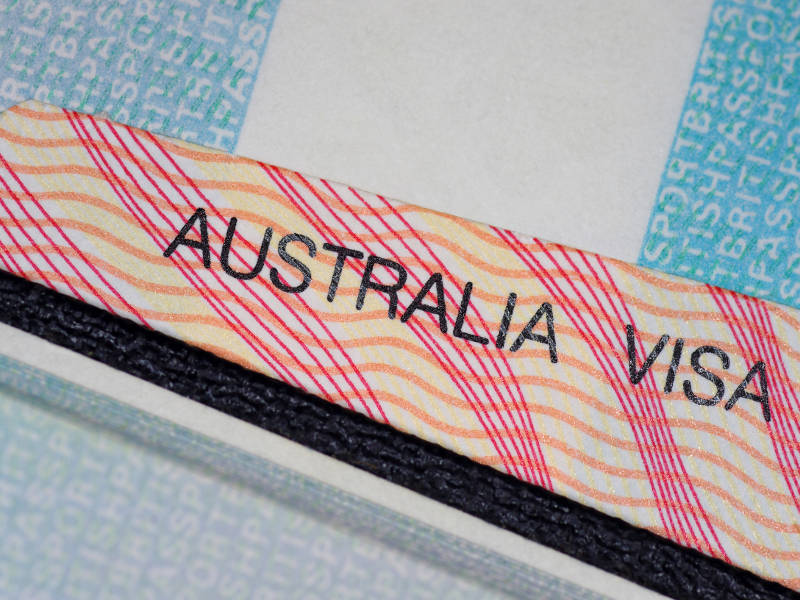 Types of Visas
Tourist (short stay) visa
Business visitor visa
Temporary work visa (short stay activity)
Visa Processing Time
Tourist (short stay) visa – 14 to 27 days
Business visitor visa – 8 to 29 days
Temporary work (short stay activity) – 10 to 19 days
Validity
A successful application will afford you a single or multiple entry visa for a stay period of up to three, six or twelve months. The Australian government will tell you how many times you are permitted to enter the country on your visa:
Travellers might be allowed to enter only once. In this situation, you will have to apply for a new visa if you wish to return to Australia again after you leave.
Travellers might be able to travel to and from Australia as many times as they wish while the visa is valid. However, the total time you spend in the country cannot be more than the period of stay that you have been granted.
Your passport must be valid for 6 months beyond the date that you will enter Australia.
Visa Costs
Applicants are to make payment at the time of application submission.
Please note no cash payment will be accepted, only debit/credit card payment.
Tourist/Business Visitor (Subclass 600)
| | | |
| --- | --- | --- |
| Visa payment type | Visa Fee in AUD | Visa Fee in ZAR |
| Base application charge | 140 | 1470 |
Temporary work (Short Stay) (Subclass 400)
| | | |
| --- | --- | --- |
| Visa payment type | Visa Fee in AUD | Visa Fee in ZAR |
| Base application charge | 280 | 2930 |
| Secondary applicant (Additional applicant charge 18+) | 280 | 2930 |
| Secondary applicant (Additional applicant charge under 18) | 70 | 740 |
*Please note that Rand values are subject to the Australian Dollar to Rand exchange rate.
TLSContact Service Fees
Service
Fee
Primary Service Fees

·         Application lodgement and biometric collection – Primary Applicant

·         Resident return Australian visa applications – no biometric collection is required

R1033
Secondary Service Fees

·         Application lodgement and biometric collection – Additional applicant on the same form as the primary applicant

·         Citizenship by descent and Australian Declaratory Visa applications – no biometric collection required

·         Additional Document Drop – For applicants who wish to submit additional documents while her/his application has already been transferred to the DIBP.

R831
Biometric Service Fee

·         Biometric collection only – Applicants who have already lodged online and only require biometrics.

R828
Visa applications can be couriered to the Visa Application Centre in Johannesburg for an additional fee of R130.
TLSContact Bank Details:
HSBC Bank PLC Johannesburg Branch
Account name: TLS CONTACT SA
Account No: 121-015846-001
BIC/SWIFT: HSBCZAJJ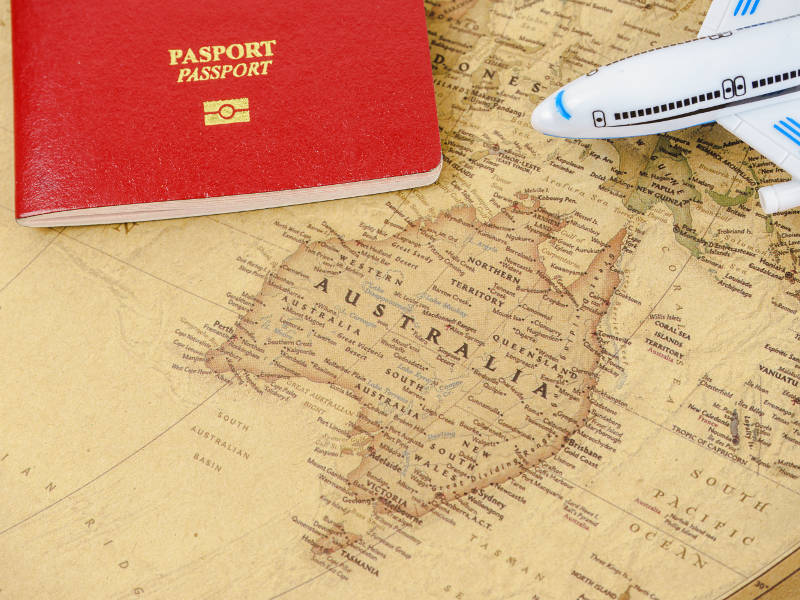 Australian Visa Requirements
Travellers are advised to do their visa application online, by creating an online account known as ImmiAccount. You will be able to manage your online visa application.
If you are unable to do an online visa application, the alternative method is by applying at a TLScontact Australian Visa Application Centre (AVAC).
Be sure to have the following documents ready when applying for your tourist (short stay) visa:
A completed and signed Form 1419 – application for general tourists.
Certified copies of your passport – the biographical pages with the holder's photo and personal details.
A passport – with at least 6 months validity before the expiry date.
One recent passport-sized photo (45 mm x 35 mm) – not older than 6 months.
A certified copy of your birth certificate.
Proof that you have sufficient funds for the duration of your stay (recent bank statements, pay slips, taxation records or credit card limit).
If you are visiting relatives or friends, a letter of invitation from your relative or friend in Australia.
Your itinerary for your stay in Australia.
Information showing that you have an incentive and authority to return to your home country, such as:

Evidence of property or other significant assets owned in your home country.
Evidence of immediate family in your home country
A letter from your employer stating your intention to return to your job.
What Does the Visa Process Involve?
Once at the Visa Application Centre, an agent will check that you have all the required documents. These documents include your passport, a completed application form, your appointment confirmation form, and any additional supporting documents you wish to be considered for your application.
Make sure to provide certified copies of original documents.
All documents that are not in English must be accompanied by a certified English translation.
Should there be any documents missing, you can choose to proceed with your application or choose not to submit your visa application and re-apply at a later time.
Visa and service fees are non-refundable once you have submitted your application.
Once you've passed the document review stage, pay the visa application charge and the relevant services at the cashier.
You will be notified directly by the Australian Visa Office (DIBP), once your application has been processed and a decision has been made.
Upon collection of your documents at the Visa Application Centre, bring along your "Visa Application Checklist" provided by TLScontact, and an original ID document.
If you wish to have a third party collect your documents on your behalf, she/he should bring an authorisation letter signed by you.
Business Visitor Visa – Document Checklist
Temporary Work Short Stay Visa – Document Checklist
Health Requirements
All applicants who wish to stay in Australia for 6 months or more require an x-ray and medical examination.
If you have spent 28 days or longer (after 5 May 2014) in the following countries, you will need to provide a certificate against Polio with your visa application:
Afghanistan, Cameroon, Equatorial Guinea, Ethiopia, Iraq, Israel, Nigeria, Pakistan, Somalia and Syria.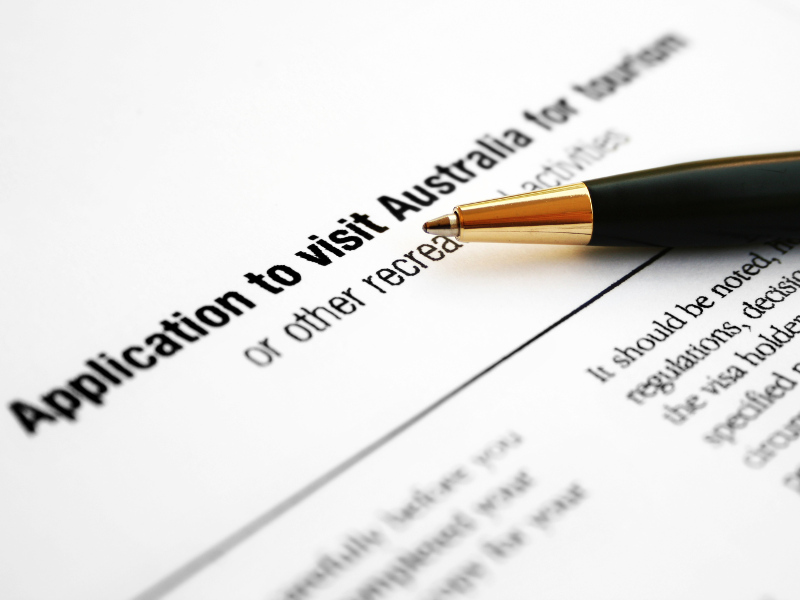 Where Can I Apply for an Australian Visa?
You can apply at the visa application centres located in Pretoria, Durban, Johannesburg and Cape Town. Please note that the Australian High Commission in Pretoria is not open for direct visa application.
Visa Application Centres
Cape Town
| | |
| --- | --- |
| Address: | Upper Ground Floor, Media Quarter Building, Cnr of De Smidt Street & Somerset Road, De Waterkant, Cape Town |
| Phone: | 012 472 3800 |
| Hours: | 08h30 – 15h30 |
You can reach the Australian visa application centre in Cape Town with ease by using the MyCiti bus service, metered taxis or Uber. There is off-street parking available behind the building that the visa application centre is situated in.
Durban
| | |
| --- | --- |
| Address: | 430 Peter Mokaba Ridge, 3rd Floor, Office Tower, The Atrium, Overport City, Durban |
| Phone: | 012 472 3800 |
| Hours: | 08h30 – 15h30 |
Buses, metered taxis and Uber are available to get you to the Australian visa application centre in Durban. There is ample parking available in the adjacent complex.
Johannesburg
| | |
| --- | --- |
| Address: | 2nd Floor, 24 Central, 6 Gwen Lane, Corner of Gwen and Fredman Drive, Sandown, Sandton |
| Phone: | 012 472 3800 |
| Hours: | 08h30 – 16h00 |
There are metered taxis and Uber available to get you safely to the Australian visa application centre in Johannesburg. If you'll be driving, there is sufficient parking in the parking lot of the building where the visa application is situated.
Pretoria
Address:
1st Floor, Menlyn Corner, Gobie Street, Corner of Lois/Atterbury Road, (Opposite to Menlyn Park

Shopping Centre) Menlyn, Pretoria

Phone:
012 472 3800
Hours:
08h30 – 16h00
There is parking available at the entrance of the complex in which the Australian visa application centre in Pretoria is situated.
Australian High Commission (Pretoria)
| | |
| --- | --- |
| Address: | 292 Orient Street, Cnr Schoeman Street, Arcadia, Pretoria |
| Telephone: | 012 423 6000 / 012 342 8442 |
| Email: | pretoria.info@dft.gov.au |
| Hours: | Monday to Friday: 08h00 – 16h00 |
The Australian Embassy is a 7-minute walk from the city centre of Pretoria. There are metered taxis, Uber and buses for you to travel to and from the Australian Embassy.
Check out the City of Tshwane's website for bus route timetables. If you're travelling by car, there is parking available in front of the Australian Embassy (Pretoria) complex.
 How to book an appointment
Book an appointment at the Visa Application Centre by registering on their website. Usually, visa applicants can book an appointment for the following working day. This might change during high season.
When applying through TLScontact, the entire application process at the Visa Application Centre should take about 30 to 45 minutes.
The appointment includes the biometrics test.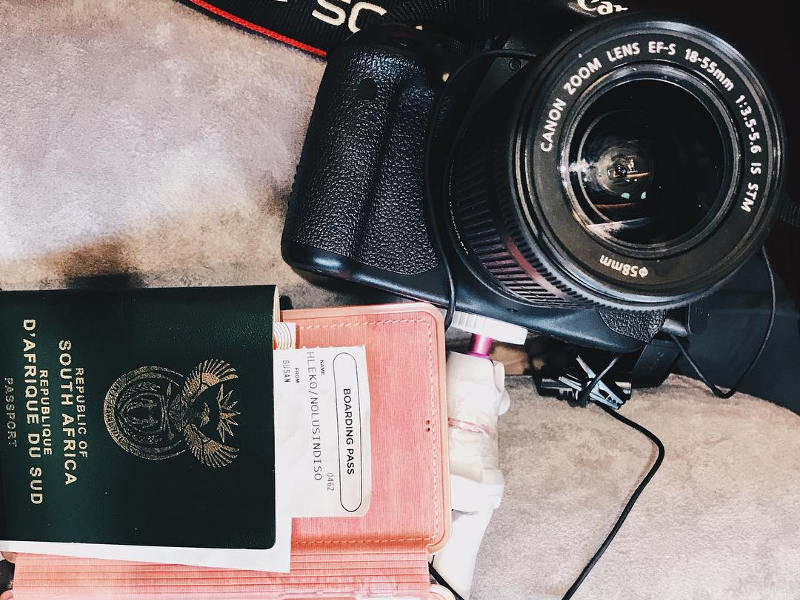 All information on this blog page was correct at the time of publishing and may change at any time without prior notice. Travelstart is not affiliated with immigration authorities or their application centres and will not be liable for loss or inconvenience arising from the use of this volatile information.