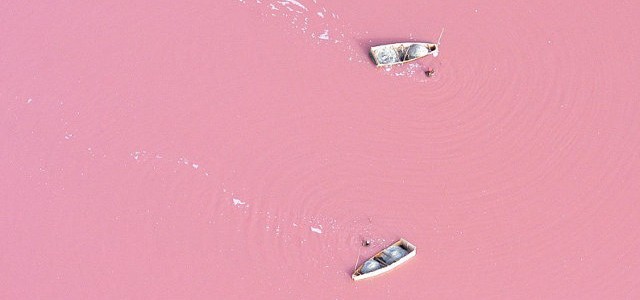 Travelstart is here to inspire you with 50 incredible, jaw-dropping natural and man-made places in Africa to put on your wish list for 2016. Our continent has so much to offer travellers but often goes unrecognised for its beauty and unique landscapes. Africa boasts the longest river in the world, the largest underwater cave, the most expansive hot desert, the largest volcanic caldera and a multitude of hidden travel gems from Tunisia to Timbuktu. Quite a few can be found in South Africa- how many can you tick off?
1. Sossusvlei, Namibia
?Namibia, Africa? ?tag someone you want to travel with? ✔️follow @inspired_to_travel✔️ ————————————————
2. Boulders Beach, Cape Town, South Africa

Also read:
3. Stone castles in Gondar, Ethiopia
Courtesy of addisalem_getaneh via Instagram
4. The Avenue of the Baobabs, Madagascar

Book cheap flights to Antananarivo here
5. The labyrinth of streets in Stone Town, Zanzibar
Zanzibar sunsets

รูปภาพที่โพสต์โดย Sarah (@sarah_roams) เมื่อ

Book cheap flights to Zanzibar here
6. Idyllic Benguerra Island, Mozambique
7. The rain forests in Virunga National Park, DRC
8. Explore houses buried in the sand in Kolmanskop, Namibia
9. Sleep on stilts under the stars at Lion Sands, South Africa
Courtesy of boutique travel via Instagram
10. Pico Do Fogo, Cape Verde – the largest active volcano in the region
11. Visit the 180 year old tortoise and Napoleon's empty tomb on St Helena- flights from Johannesburg to be scheduled soon
13. Abundant marine life in Sodwana Bay, Northern KZN, South Africa
14. Swim in a lake the colour of strawberry milkshake in Senegal
15. Gaze out on God's Window, Mpumalanga, South Africa
16. Take a walk along Africa's oldest canopy walk, Kakum National Park, Ghana
17. Ruaha National Park, Tanzania, the largest and less well-known park in Tanzania
18. Lake of stars, Lake Malawi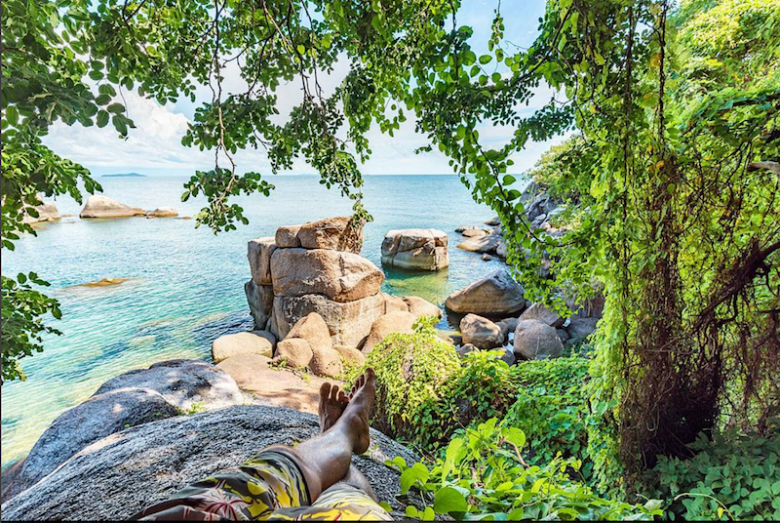 19. Ghardaia & Beni Isguen, Algeria
20. The Okavango Delta, Botswana
21. Storms River Mouth, Eastern Cape, South Africa
22. The Kilwa Ruins, Tanzania
23. Mighty Victoria Falls, Zambia-Zimbabwe
24. Domes des Fabedougou, Burkina Faso
25. The Great Mosque of Djenné- Mali
Courtesy of leeabbamonte via Instagram
Travel warning update: unfortunately today Mali is stricken by war and it is not recommended for travel currently.
26. Lake Assal, Djibouti
27. The forgotten pyramids of North Sudan – the Meroe pyramids
28. Camp in the wild at Mana Pools, Zimbabwe
29. Revel in your insignificance compared to the height of the Ampitheatre, Drakensberg, South Africa
Hiking in Norway last week brought back memories of hiking in South Africa last year. The Amphitheater in the Drakensberg Mountains has 10 times the cliff face of El Capitan in Yosemite and the world's second tallest waterfall. Here @bloomerangz looks like an ant on the edge of the cliff face. #TBT #southafrica #royalnatal #drakensberg #grammasters

รูปภาพที่โพสต์โดย Aaron Gerszewski (@aarongerski) เมื่อ
30. The majestic Serengeti
31. Djémila ruins, Algeria
32. Breakfast with giraffes at Giraffe Manor, Nairobi, Kenya
33. Sehlabathebe National Park, Lesotho
34. Mbudya island off Dar es Salaam, Tanzania
35. The Skeleton Coast, Namibia
36. Lake Tanganyika
37. Egypt's magnificent Abu Simbel
รูปภาพที่โพสต์โดย Massimo Reina (@joker72m) เมื่อ
38. Have a drink at the bar inside the enormous Sunland baobab in Modjadjiskloof, Limpopo Province
40. Pansy island, Inhambane, Mozambique
41. Rwenzori mountains, Uganda
42. The flamingos at Lake Nakura, Kenya
43. Camp by the river in the Caprivi, Namibia
44. The serene beauty of the Matobo Hills, Zimbabwe
45. The grand mosque in Bobo Dioulasso, Burkina Faso
46. The Simien mountains, Ethiopia
47. Mikeno Lodge, DRC
48. Ngorogoro Crater, Tanzania – the largest unbroken volcanic caldera in the world
49. The village of Tiébélé, Burkina Faso
50. And last but not least one of the official new 7 wonders of nature- Table Mountain, Cape Town
Also read:
We'd love to hear about your favourite African destinations in the comments below.