London in winter is one of the most glorious travel experiences you can wish for. Yes, summer is magical, but the chillier months are even more enjoyable… if you're prepared.
It was renowned classic author Samuel Johnson who once said: "When a man is tired of London, he is tired of life". We, however, want to alter that up a bit to say: "When a man is cold in London, he is going to get grumpy fast".
Don't let the icy cold of London in winter put you off, there are so many ways to enjoy the city in winter including outdoor markets, indoor markets, food halls, museums and galleries and a few free attractions to suit the Rand/Pound exchange too!
Prepare 'London in winter' layers
First thing is first, you absolutely have to make sure you have warm clothing to enjoy the outdoors in London in winter. This isn't about owning a jacket, this is about cleverly layering vests, long-sleeved shirts, jerseys and a decent coat. If you don't have a decent coat, make sure your first stop in London is Oxford Street, where you'll be sure to find a good deal on a coat.
Traveller's tip: Boxing Day is a big retail sale day in the United Kingdom, so if you're travelling at Christmas time, this is the best day to look for a good deal on coats (and other snug layers).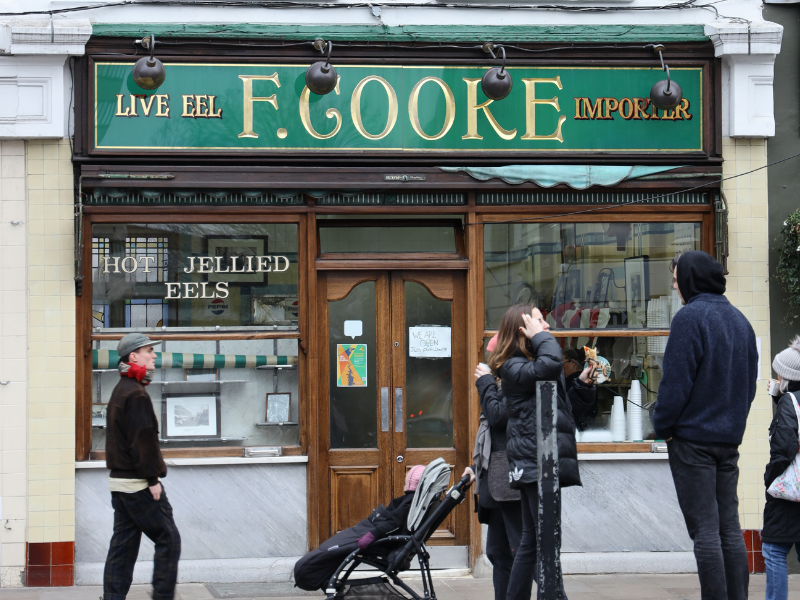 Broadway Market
Happening each Saturday in Hackney (the east part of the city), Broadway Market is an absolute treasure no matter the weather. Stallholders peddling their wares are set up along the entire road, while food vendors dish out comfort food like paella and risotto from steaming pots. If you're feeling adventurous, why not stop in for some Jellied Eels at the far end of Broadway?
Not feeling so adventurous? The pizza at Franco Manca's is perfect Neopolitan-style and the restaurant is a nice cosy place to warm up!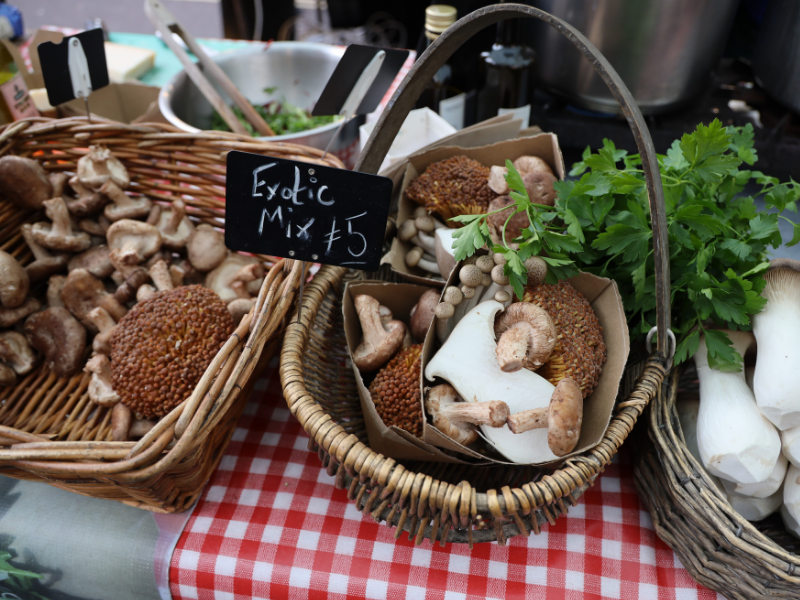 V&A Museum
Punting itself as the world's leading museum of art and design, the V&A Museum is a highlight for any season. Here is a space where you can literally get lost for hours, making your way through the museum's various floors and exhibitions. Admission to the museum and its permanent exhibitions is free, but keep an eye out for the feature exhibitions that are housed at the museum every few months.
You'll also find the London Natural History Museum right across the way, another epic way to spend a few hours. Admission here is also free, but as with the V&A Museum, the specialist exhibitions have a cover charge. All in all, between these two museums alone, you could spend an entire day indoors, and discovering new things at the same time!
Read: Free things to do in London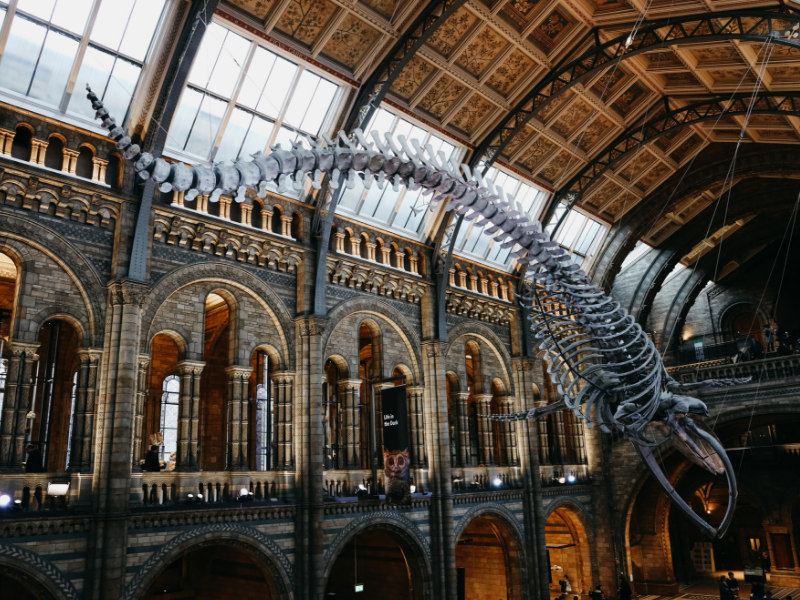 Indulge in a pub lunch
What better way to celebrate London in winter than in a cosy pub? There are so many worth trying out, but honestly, it's hard to find a terrible one so don't get too stressed about your options. You can always stay for one drink and then venture out to find another pub if you're not feeling the vibe!
We recommend sticking to the typical dishes London's pubs are famous for including fish and chips with mushy peas, bangers and mash, or ask what the pie of the day is (and don't forget to add mash and gravy for that extra winter warmth).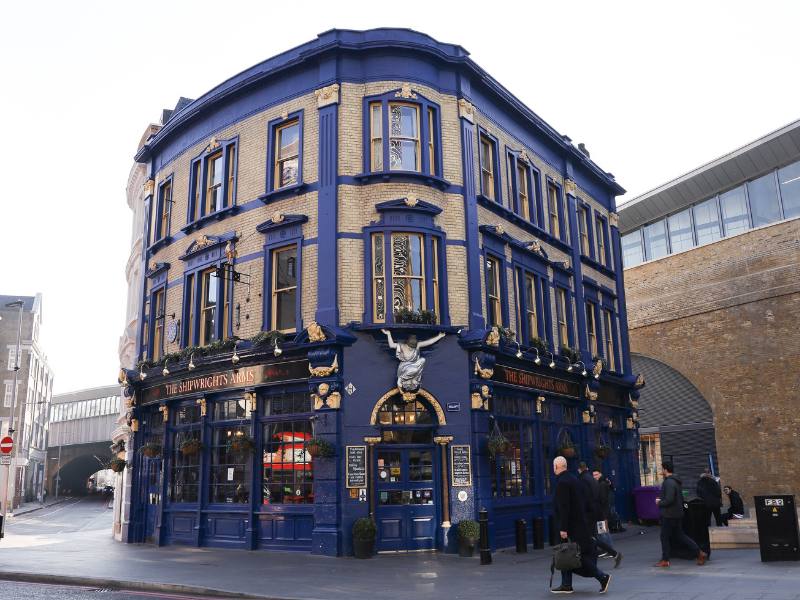 Tate Modern
Another fantastic indoor experience, the Tate Modern is one of London's premier attractions and for good reason. Built inside an old power turbine, the museum scales the floors of this enormous building, offering great insight into modern art through the past few decades. There is also a restaurant with a great view over the city to stop in at, and the gift shop is packed with interesting books, posters, and souvenirs linked to the very art you can view here.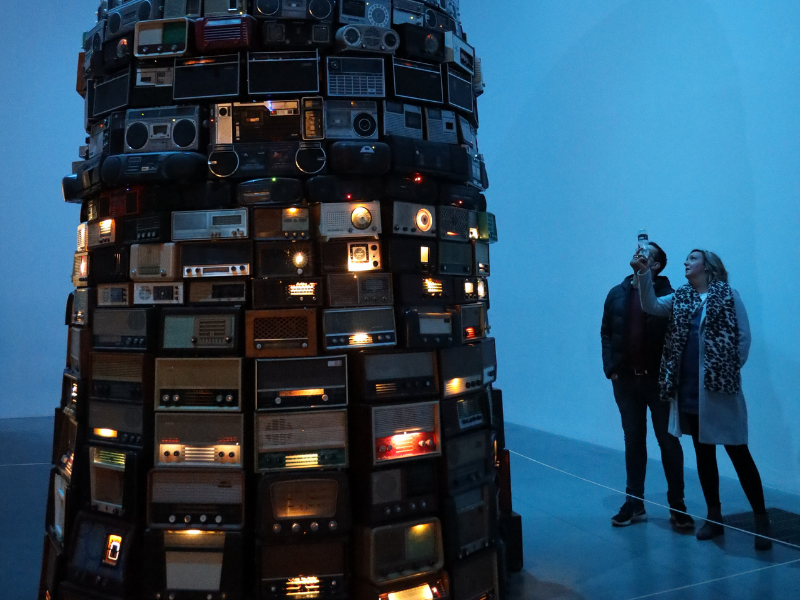 Selfridges Foodhall
If you're up for something a little fancier, the Selfridge's Foodhall should be on your list of places to visit. In the basement under this famous department store, all foodies will appreciate the opportunity to gawk at some of the world's most incredible food fare. After you've browsed your way in gourmet heaven, there are a few select counters that offer an assortment of meal options including ramen, smoked salmon, champagne and oysters.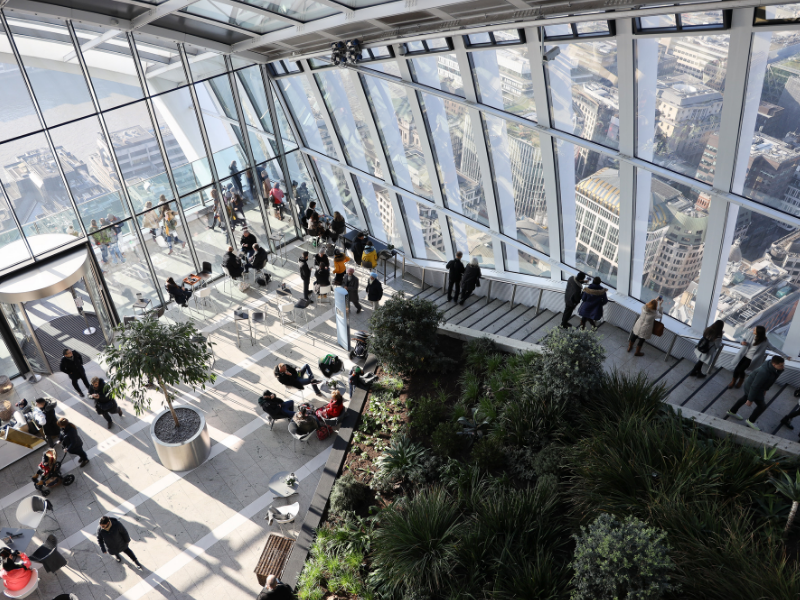 Sky Garden
Yes, you can enjoy the great outdoors in London in winter! The Sky Garden is one of our favourite attractions in London, and it's absolutely free! Based in the 'walkie talkie' building, the garden spans three floors and can be enjoyed by anybody. There are also champagne bars and even a fine dining restaurant if you're ready to delve deep into your pockets.
Sky Garden gives you a chance to get aerial views over the city, and a chance to enjoy the phenomenal natural display that has been grown here. It's perfectly child-friendly and on good days, the terrace doors are opened to give you a chance to get some great photos of the Thames River.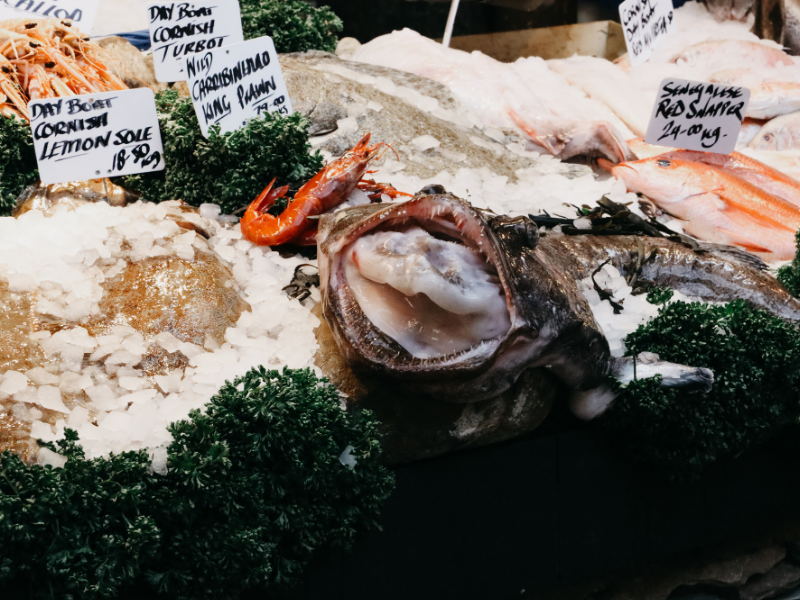 Borough Market
Even London in winter shouldn't keep you away from Borough Market. This delicious paradise is open throughout the week (except Sundays), and gives you a chance to sample different dishes from around the world, purchase from fresh produce, sip on international wines, or even just gawk at the seafood on display.
The best part of Borough Market in winter? Buy a steaming hot cup of mulled cider or spiced wine to warm the bones as you wander the stalls…
If you can brave the chill, winter really is one of the best times to visit London. Ready to experience some festive winter cheer?
What are some of your favourite things to do in London? Let us know in the comments section below!
All images credited to Kate Els