Cape Town frequently tops international destination lists. Following on from the success of Travelstart's 50 Photos of Cape Town That Will Make You Want to live in the Mother City we bring you further reasons to fall in love with Cape Town all over again, updated with the latest shots from talented photographers. Start your week with a jolt of positivity with 20 photos that will make you want to move to the Mother City. Share a link to your favourite photo of Cape Town in the comments below.
20. And lights will guide you home…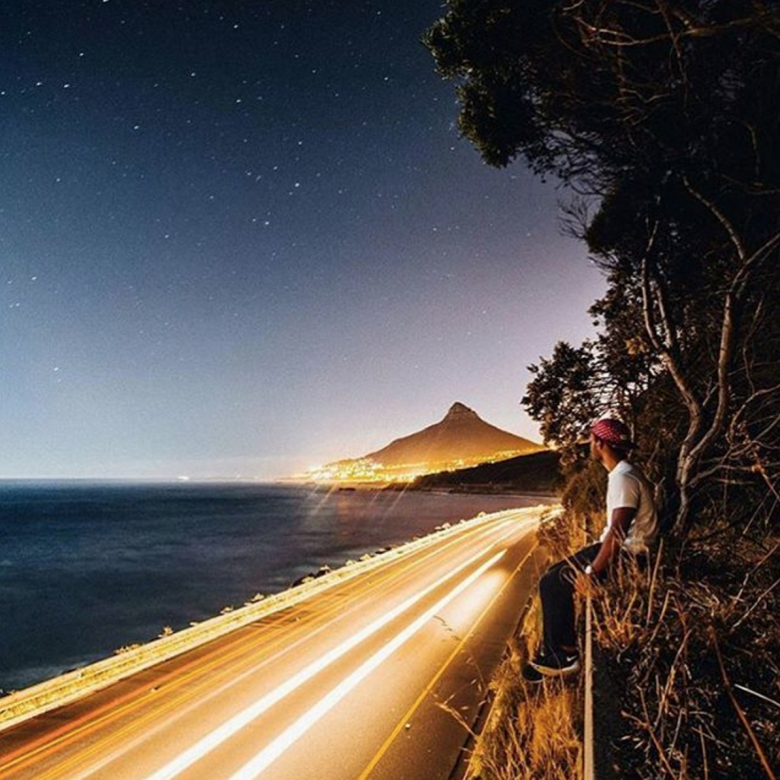 Courtesy of @DiaryofAlex via @CityofCapeTown on Instagram
Taken by the talented @diaryofalex this photo captures the lights of cars heading along Victoria road with Lions Head as a beacon.
19. Beautiful street carnivals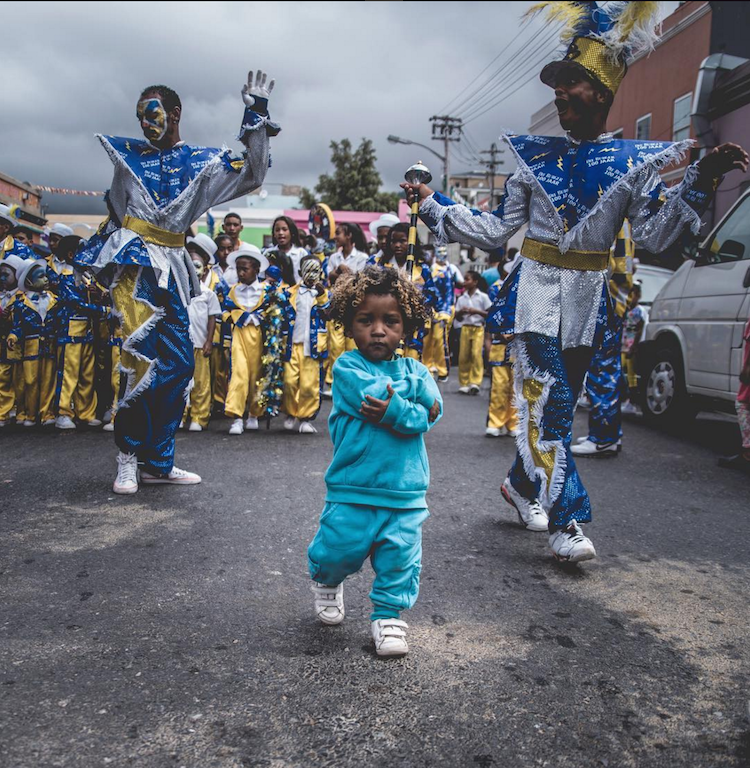 Courtesy of @StreetMogul via @CityofCapeTown on Instagram
The Bo Kaap is famous for the array of colourful houses, incredible food and the annual Kaapse Klopse Festival where the streets come alive with a musical parade celebrating the New Year. Captured by @streetmogul.
18. Waking up to this view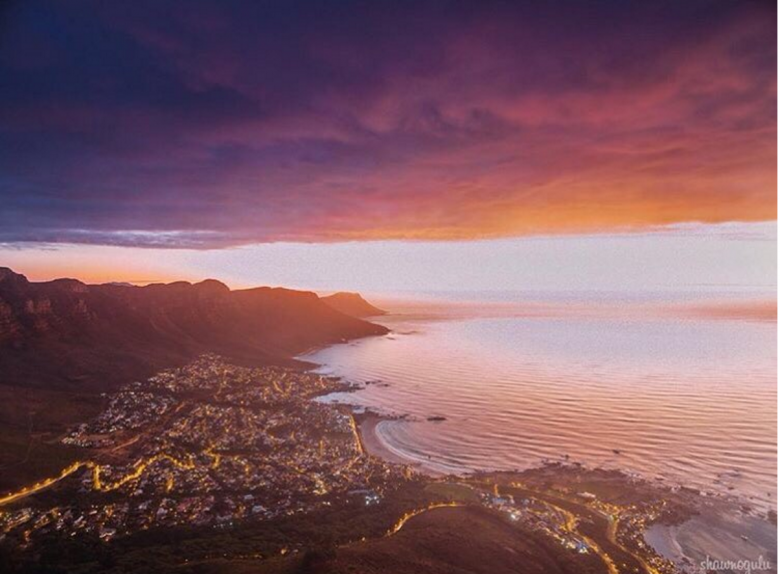 Courtesy of @ShawnOgulu via @CityofCapeTown on Instagram
Not a bad way to start your day! Thanks to @ShawnOgulu for this photograph of a rosy tinted Camps Bay.
17. Dogs in the fountain at De Waal Park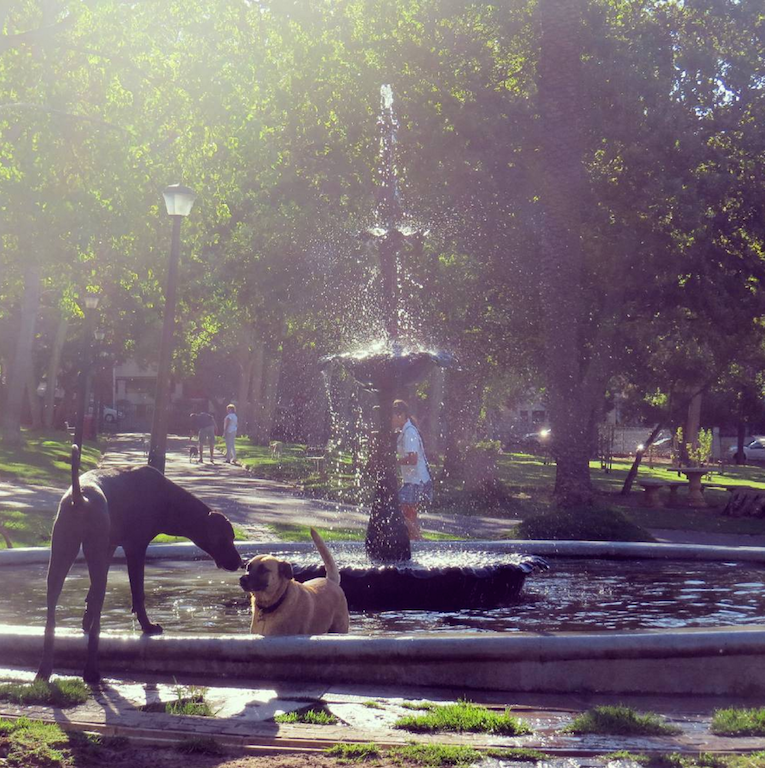 Courtesy of Andrea Rubin on Instagram
It's impossible to be unhappy on a sunny day in dog-friendly De Waal Park, it's like a scene out of Richard Scarry. People play chess and picnic while dogs of all shapes and sizes run around and jump in the fountain. Photo courtesy of Andrea Rubin @andi_sdl.
16. Explore the oldest wine producing region in SA – Constantia Valley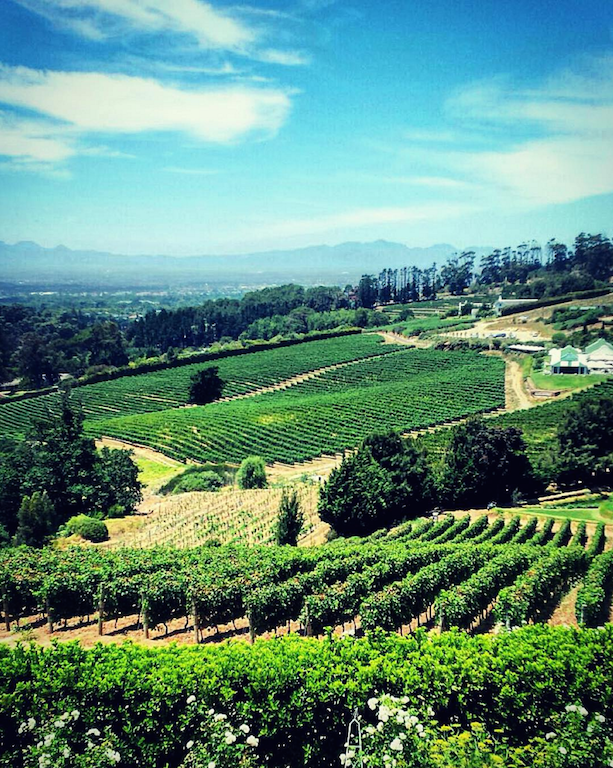 Courtesy of Alex Greenleaf via Constantia 1685 on Instagram
Just a quick hop on and off the City Sightseeing (choose the purple wine tour) and you're in a Tuscan wine-tasting heaven. Thanks to @Alex Greeleaf for this gorgeous snap.
15. The view from the stadium is the best in the world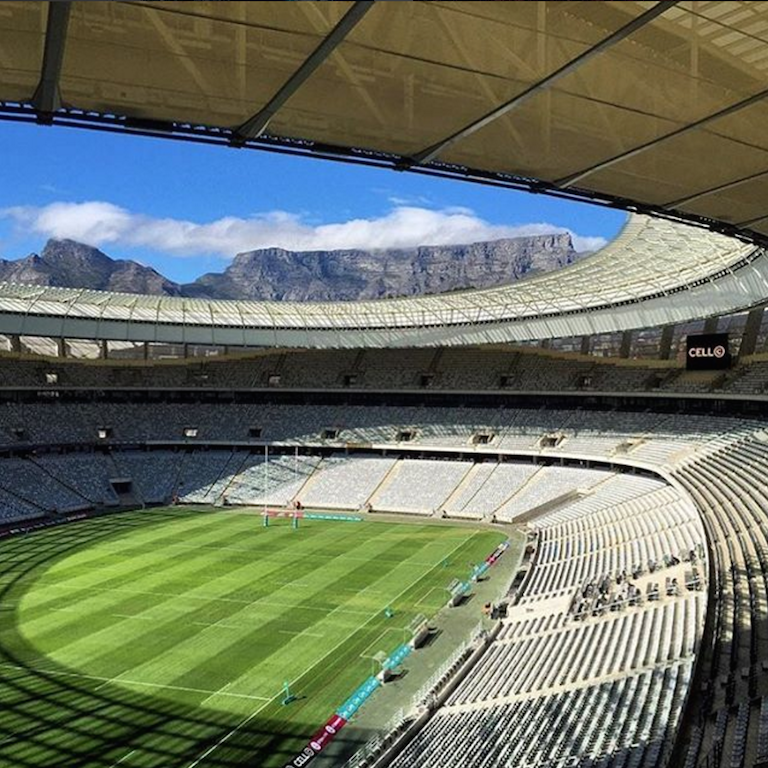 Courtesy of Jaco-Louis Groenewald via @CityofCapeTown on Instagram
There definitely isn't a better spot from which to watch your favourite game or concert. Thanks to Jaco-Louis Groenewald for this superb shot.
14. Table Mountain is right there waiting for you everyday!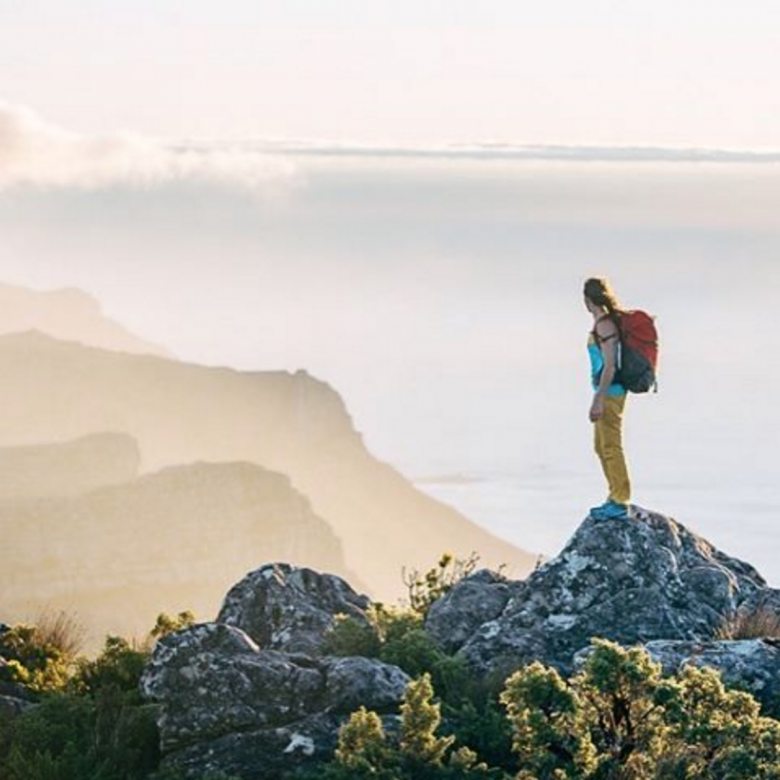 Courtesy of Micky Wiswedel on Instagram
After work, before work, on the weekends -the mountain is always there, minutes away, ready for your next hiking adventure. Thanks to talented sport and travel photographer Micky Wiswedel @shootmickshoot
13. Surprises like these flamingoes in the Milnerton Lagoon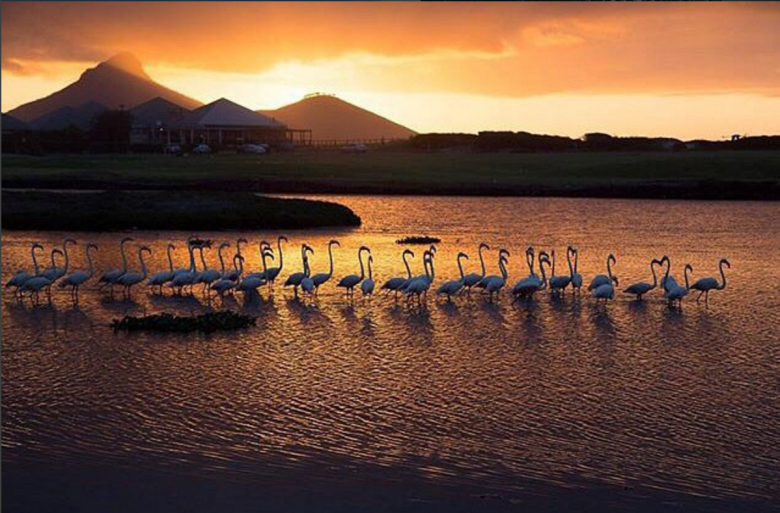 Courtesy of @Afonography via @CityofCapeTown on Instagram
Flamingoes in a city – who would have thought! Cape Town has beauty around every corner. Thanks to Adam Johannesburg @afonography for this awesome shot.
12. The Cape Epic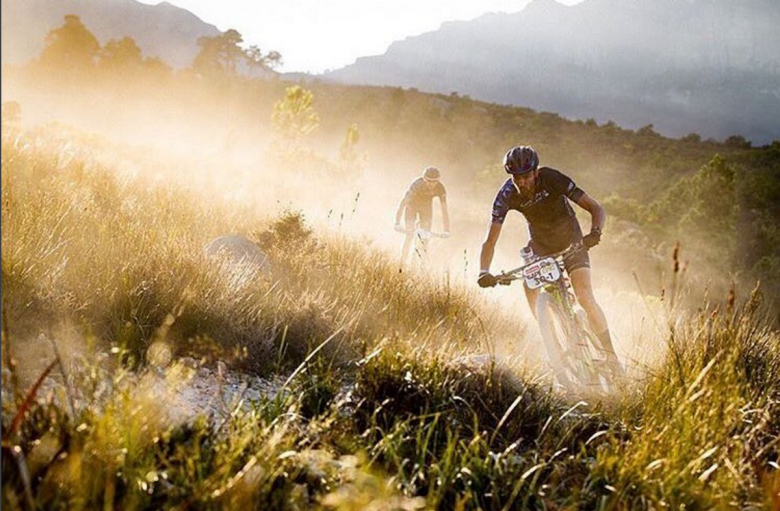 Courtesy of @OliverMunnik via @CityofCapeTown on Instagram
In addition to the Cape Town Argus Cycle Tour Capetonians have the Cape Epic to look forward to each year. Thanks to @OliverMunnik for the spectacular photo.
11. The cutest penguins at Boulders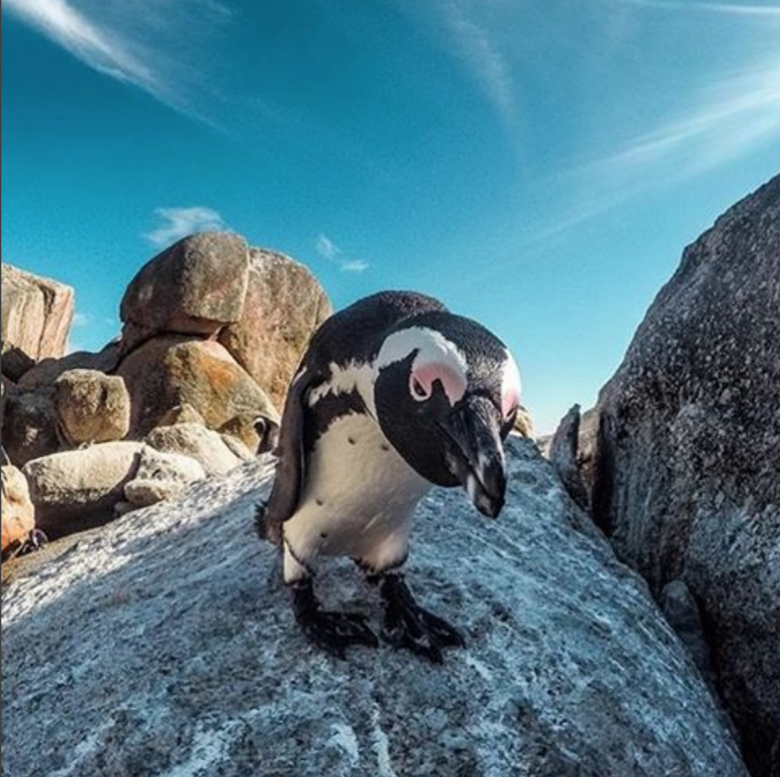 Courtesy of @FaineLoubser via @CityofCapeTown on Instagram
The penguins at Boulders Beach are a delight. Thanks to @FaineLoubser for the shot.
10. There are boundless opportunities for extreme sports enthusiasts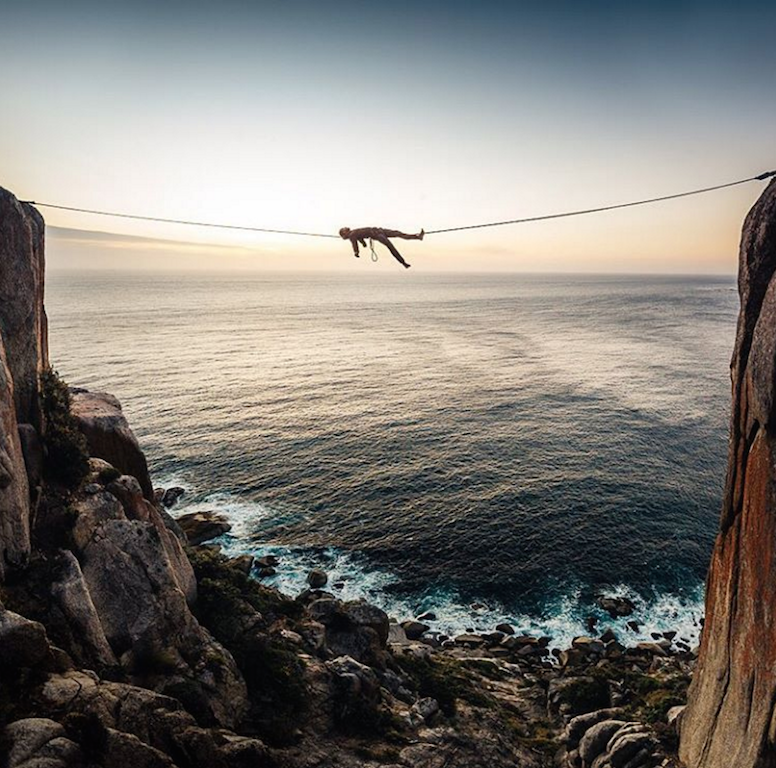 Courtesy of Micky Wiswedel on Instagram
Slacklining on Chapman's Peak. Would you do it? Thanks to Micky Wiswedel @shootmickshoot for this incredible shot.
9. Cape Town has the best coffee shop in the world!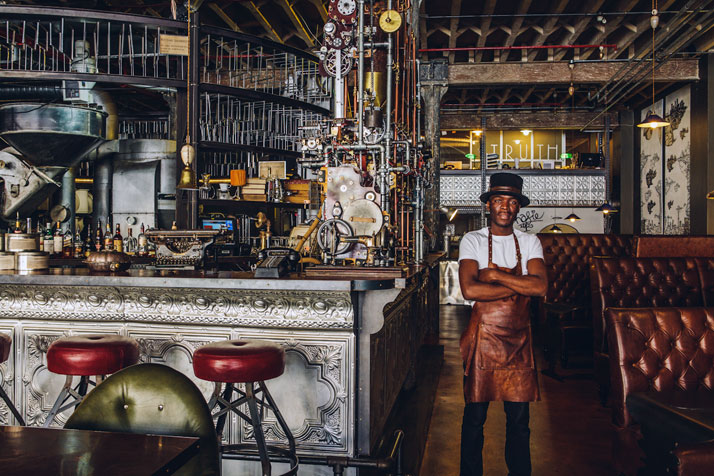 It's pretty hard to top that. Truth Coffee in Buitenkant street is the recipient of numerous best coffee shop awards and we couldn't agree more! Thanks to Shanna Jones for this great pic.
8. Kalk Bay Cool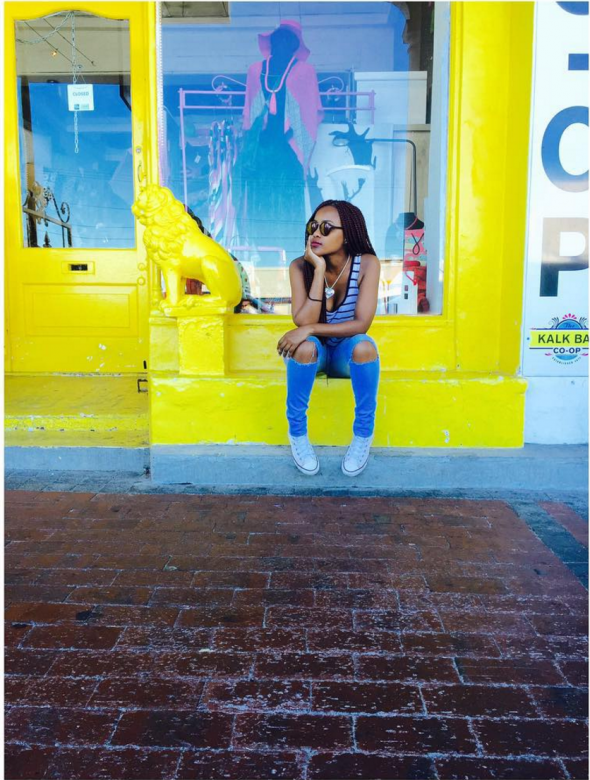 Just a short train ride away from the CBD, Kalk Bay is filled with quirky shops and some of the best ice cream in Cape Town at the Ice Cafe. Thanks to Ntokozo @simplynkt
7. Adderley Street Flower Market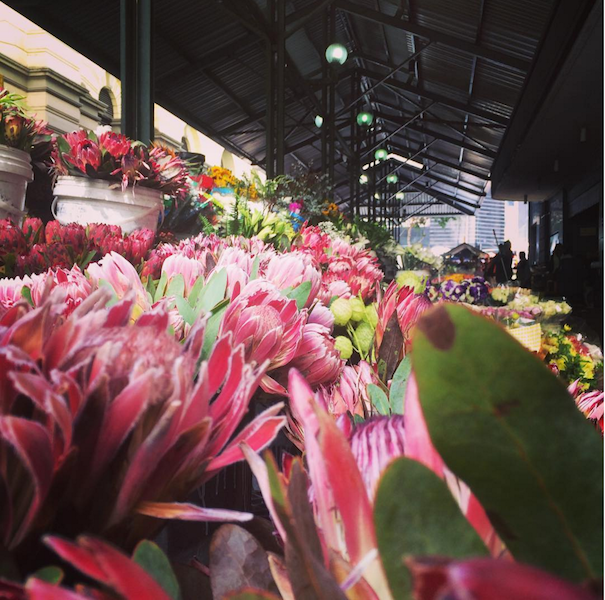 Fresh blooms in Adderley Street from one of the oldest markets in the city. The friendly flower sellers will make your day. Thanks to Bridget Witts-Hewinson @bridge_witts.
6. Amazing street art in Woodstock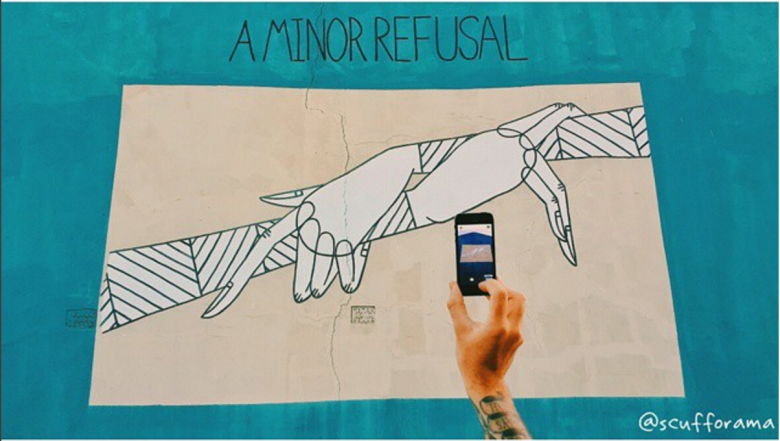 Walk the streets of Woodstock for inspiration (and good coffee- there are loads of great cafes and lunch spots dotted around – stop off at the Woodstock Foundry). Thanks to Dalton Green @scufforama for the superb shot.
5. Free museum evenings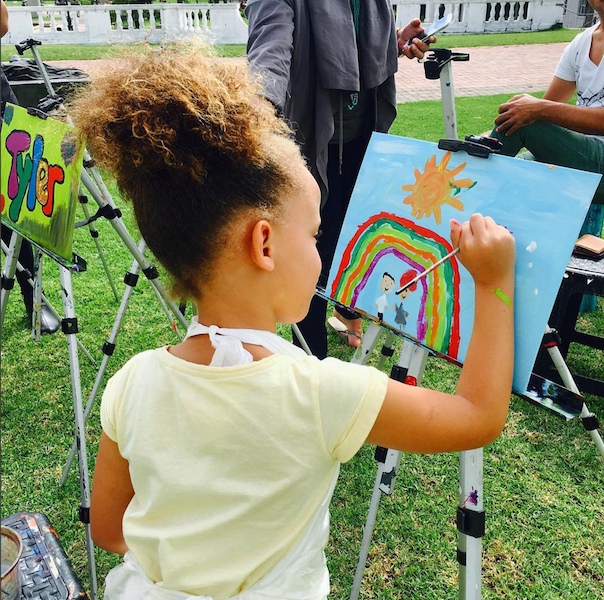 Thanks to @artjamming_sa for this awesome photo of free painting with Art Jamming at the free museum night outside the Iziko South African National Gallery.
4. Paraglide off Lion's Head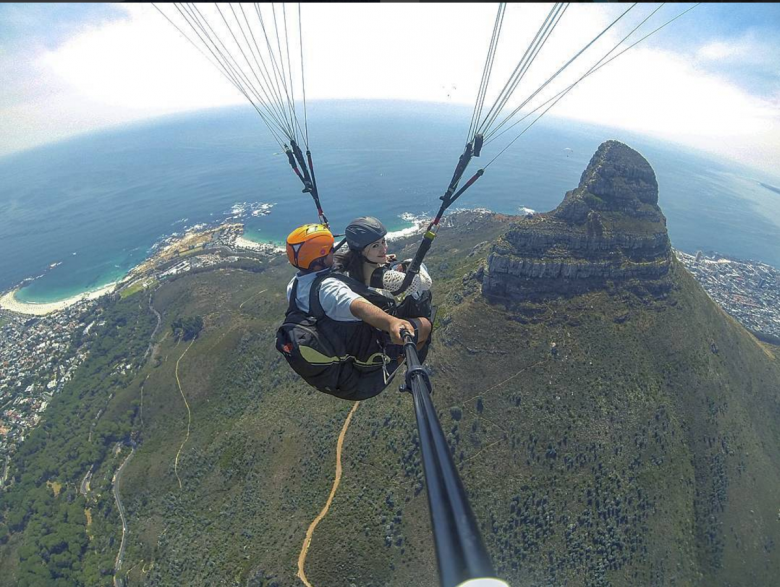 Image courtesy of Fly Cape Town via Instagram
One of the top experiences in Cape Town. Circle high above Camps Bay beach then land safely on the grass by the Sea Point promenade.
3. Swim with sharks
Image courtesy of White Shark Diving Company via Instagram
For ultimate thrills and chills get close to one of the greatest and most endangered predators in the sea. The White Shark Diving Company offers a 100 percent safety record and years of experience when you go shark cage diving in Kleinbaai. R1600 for adults. Call: 021 671 4777.
City Sightseeing Bus Tours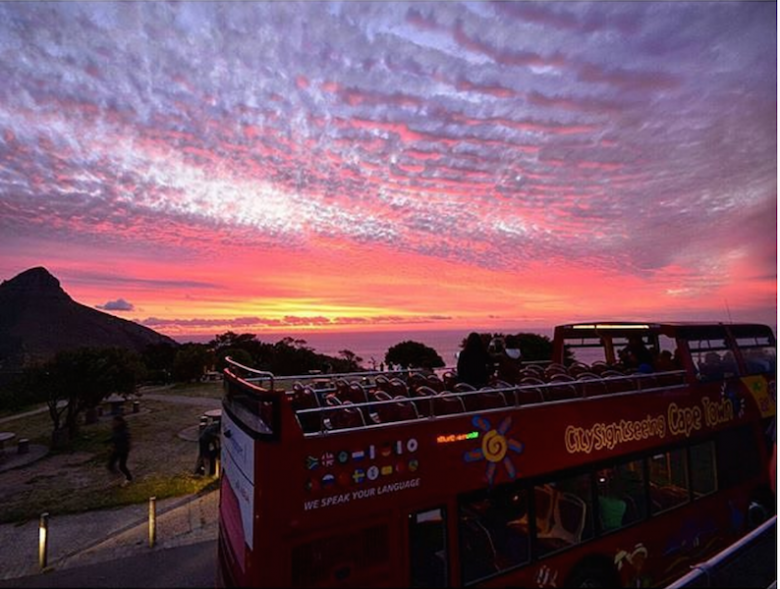 Courtesy of @Drew_who via @Citysightseeeingct on Instagram
The best way to see the Mother City is with a Bus Tour!
1. Climb Lion's Head at full moon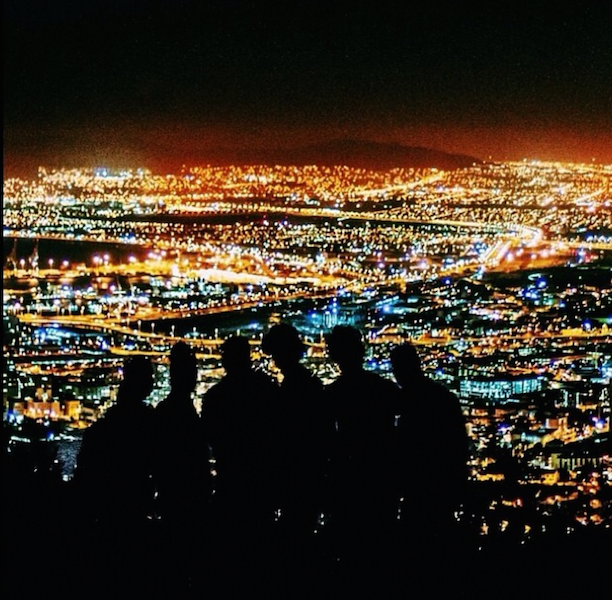 This has to be the number one thing to do in Cape Town. Hundreds of people ascend the mighty mountain when the moon is full and bright. Nothing like twinkling city lights, just watch your step and go with a group of friends. Thanks to @lionheadct.