"Having young kids or a baby doesn't mean you can't travel anymore… In fact, we've found that travelling with our toddler opens up a new way of exploring and enjoy this incredible world of ours."
When travelling with kids, holidays often involve a fair amount more preparation, packing and luggage than if you were just a couple or a solo traveller. Depending on where you're going, some destinations may call for vaccinations or various medications which all add to your planning checklist.
If you're like us and have a child below the age of five, malaria becomes an additional risk factor with no clear cut solution. Some pediatricians advise against travelling to malaria-risk areas with kids under five. But if you have to go, do you chance possible prophylaxis side effects on someone so young or just go with bite prevention? For the best solution, seek out malaria-free areas and travel there instead. It's one less thing to worry about and more time to savour family time. Here are a few places we would suggest:
The Seychelles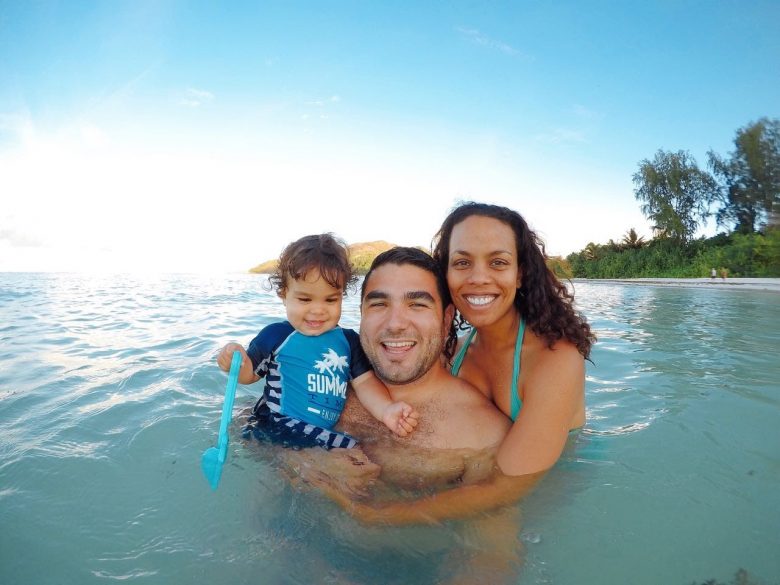 Only a five and a half hour flight from Johannesburg, this tropical paradise offers up countless islands, endless azure ocean and activities for visitors of all ages. Take the kids to see the giant tortoises on La Digue at L'Union Estate, cycle around the car-free island and snorkel amongst the giant boulders of the breathtaking Anse Source D'Argent.
On the mainland of Mahé, visit the local night market along Beau Vallon beach and buy fruit at the day market in Victoria. Enjoy marina life at the stylish Eden Bleu Hotel and even if you don't stay at the ultra-luxurious Constance Ephelia, visit Port Launay to go stand-up paddle boarding or kayaking with the kids. Go diving in and around Praslin Island and don't miss out on a visit to Anse Lazio, voted one of the World's Top Six Beaches by Tripadvisor. And rightfully so, I'm pretty sure the ocean's blue doesn't get more beautiful than this or the sand whiter. Get your camera ready!
Find affordable flights to the beautiful Seychelles here.
The Waterberg, Limpopo
Unlike parts of the Kruger National Park, the Waterberg region of Limpopo and its wealth of game reserves allows for a malaria-free bush stay. The Ant Collection of Ant's Nest and Ant's Lodge is the perfect place to experience with a family as kids can join game drives and you can experience the bush on horseback. Sans the Big Five at the park, you can safely trot past zebra, giraffe, kudu, wildebeest, rhino and a plethora of other wild animals and get way closer than you would in a vehicle.
Spend your evenings having sundowners on hills overlooking the bushveld and beneath acacias watching their resident rhinos eating lucerne. Together with your kids, learn more about their Save the Waterberg Rhino Campaign, which works closely with the Waterberg community as a whole to fight poaching and protect the rhinos. Toxins and dye are injected into the rhino horns to deter poachers from delivering product they cannot sell and local rangers are being empowered with necessary tools and skills to assist in saving the rhinos.
Lesotho
Which other country can you visit that happens to lie within South Africa? Tiny, but mountainous and filled with adventures, Lesotho is the perfect international getaway that's close by. Drive over the border or fly into Maseru and pick your outdoor pleasure. Ride a Basotho pony for an afternoon or spend a few days visiting villages and waterfalls along the way.
Abseil down one of the world's longest commercial abseiling spots down Maletsunyane Falls. Enjoy a local beer at the Sani Top chalet which houses Africa's highest pub. Take your fishing rod between September and May as the mountain streams offer up some of the best trout fishing opportunities in Africa. For skiing and snowboarding, visit Afri-Ski Leisure Kingdom between the icy months of June and August.
Book your flight to Maseru here.
Mauritius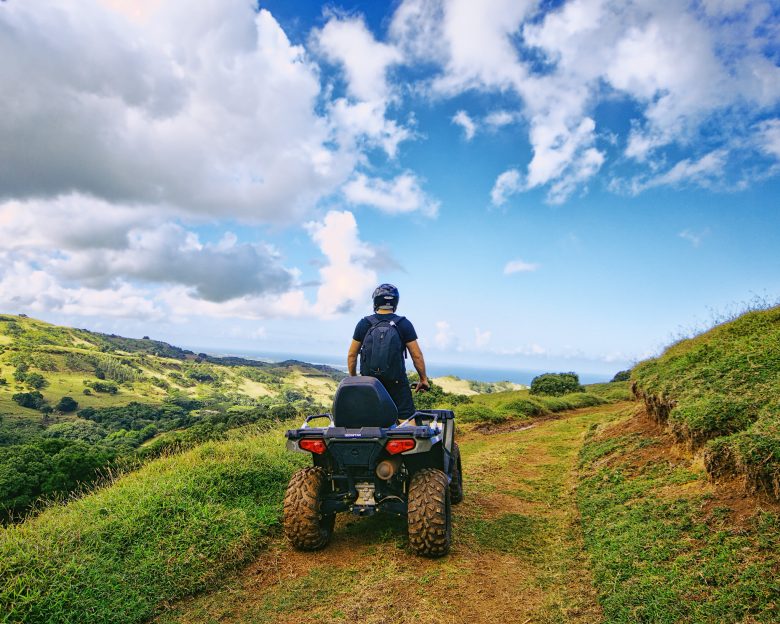 When it comes to family island getaways, Mauritius is right up there as one of the most popular choices for South African families. Go quad biking as a family in the Frederica Nature Reserve or try your hand at kite-surfing. Even if you don't have your diving certificate you get to submerge a bit deeper( until 2-3 metres) and Scuba Scoot your way over coral reefs and get as close as possible to the tropical marine life. Book a submarine dive for a romantic trip or a family adventure. Snorkel at Ile Des Deux Cocos or get lost amongst the plant life and vegetation in Sir Seewoosagur Ramgoolam Botanic Garden.
Book your family Easter in Mauritius here!
Also read:
The Eastern Cape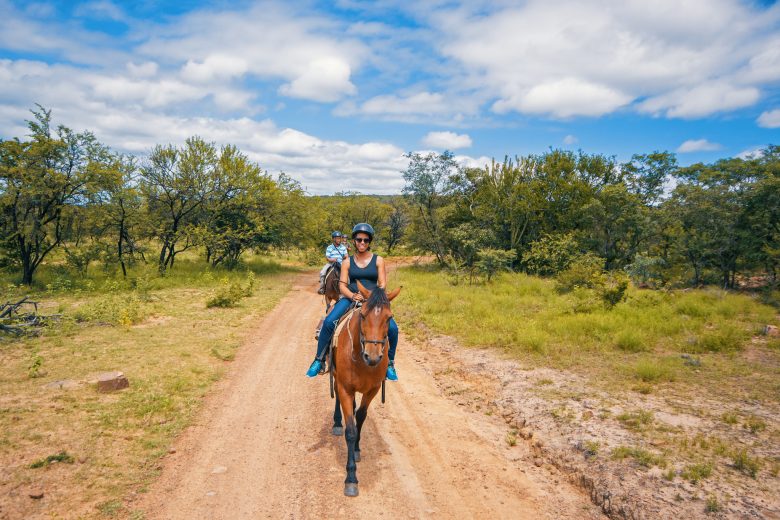 Aside from my very own Western Cape, the Eastern Cape is definitely one of my favourite provinces. Take the kids for surf lessons at Dolphin Beach in Jeffrey's Bay, stay at Away with the Fairies in Hogsback and disappear into the green.
Forests, waterfalls hikes, abseiling, mountain-biking trails and cliff-top bathing awaits. Take a boat to Sibuya Game Reserve and spend your days glamping along the river, chatting around a camp fire and going on game drives. Tent or stay in a cottage at Buccanneers in Cinsta where horse-riding, kayaking and surfing are the order of the day. Hole in the Wall and Coffee Bay are unforgettable and call for a few nights of hut-living, coastal walks and counting cattle on the endless hills.
Having young kids or a baby doesn't mean you can't travel anymore or enjoy various outdoor adventure destinations.  In fact, we've found that travelling with our toddler opens up a new way of exploring and enjoy this incredible world of ours. And with these malaria-free options, you can also travel with young kids and relax (ok, maybe not relax) but enjoy your holiday.
All above photographs courtesy of thetravelmanuel.com