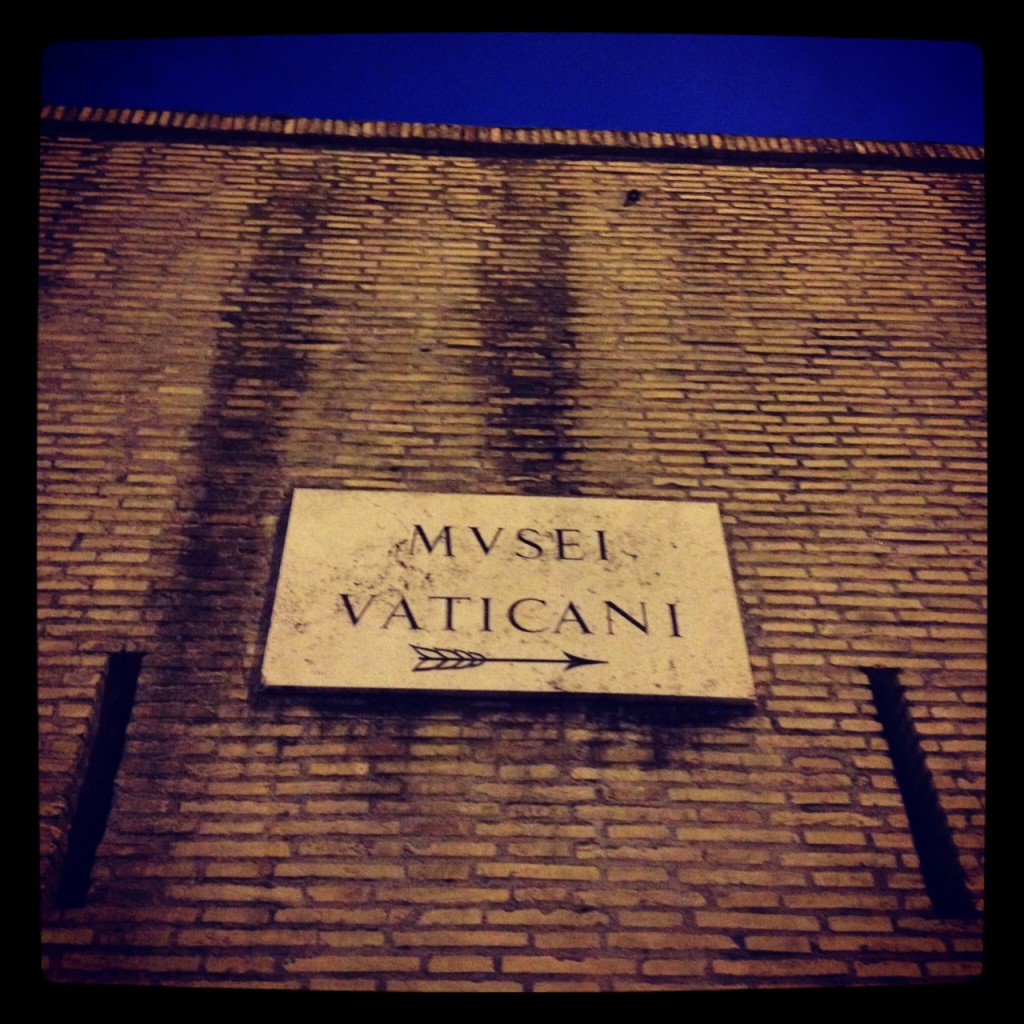 I'm not going to lie – I had huge expectations of the Vatican. I don't know where exactly these expectations came from, probably a movie I saw at some stage, but they lasted all the way until we arrived in Europe and started chatting to other people who had been to the Vatican. They told me stories of rush hour traffic and endless tour groups and the constant flicker of camera flashes. It didn't sound fun.
Which is why I was so thoroughly delighted to hear about the night tours of the Vatican – a fact shared with me by our hotel, Rome Armony Suites. I would never have known about them otherwise, and it was such a delight that I thought I had to spread the word.
Between Easter and October, the Vatican Museums (including the Sistine Chapel) come alive on Friday nights, from 7 to 11pm. Ticket prices are slightly more expensive – 19 euro instead of 15 euro – but the experience is far more magical. Yes, there are still lots of people wandering around the many decadent museums, and the guards in the Sistine Chapel still have to remind everyone not to take photographs, but there are also stolen moments to be had when nobody else is around and it's just you, and the Vatican, in the middle of Rome, at night… Quite wonderful.
Apparently there are also classical music concerts on some of the Fridays, so be sure to ask about that when you pick up your ticket. Tickets can be bought online ahead of time (highly recommended) at http://mv.vatican.va/ so that you don't have to stand in any queues.
Rome can be such a touristy city that to find anything away from the madding crowds is an absolute bonus – even more so if it means you get an authentic experience of one of Italy's most sacred spaces.