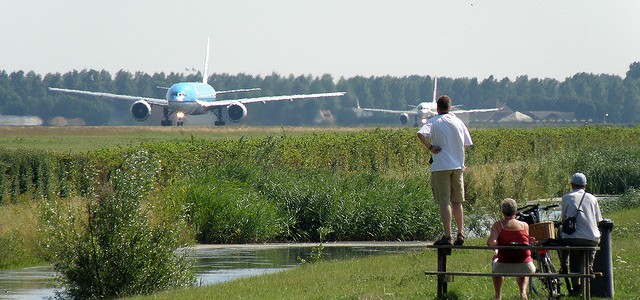 This one's for all you plane spotting enthusiasts. South African airports are a great place to spot planes and if you're into plane watching then I've picked out a few places where you're bound to see some action.
Obviously viewing terraces at most South African airport terminals are front of mind when it comes to aircraft spotting; however, picking out a slightly more secluded spot from which to take photos, and log aircraft registration numbers takes a little more skill. After a bit of research I've rounded up some plane spotting gems in South Africa for those of you following anything from the commercial Airbus A380 to private planes and fighter jets.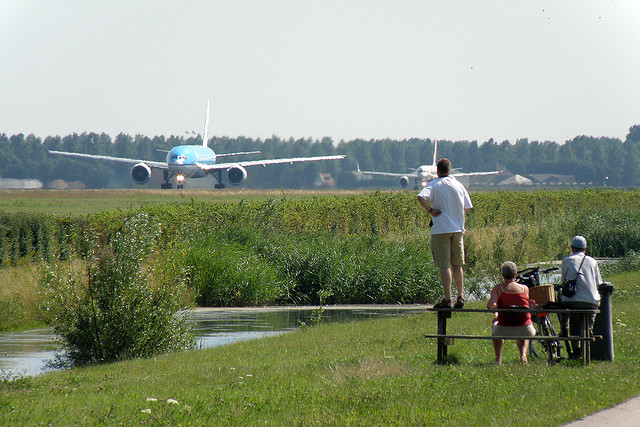 Cape Town Plane Spotting
Cape Town has some excellent aircraft spotting… err… spots with awesome backdrops if getting a few snaps is your thing. If you want to take great pics then the best time to shoot at most airports in Cape Town would be from early afternoon onwards otherwise you'll be facing into the sun.
Thunder City
Thunder City is great if you're interested in fighter planes and the layout enables you to get really close to the planes resulting in nice approach and take-off pictures. Get there when the north westerly's blowing and you'll be able to get fantastic take approach shots.  Thunder City is great for aviation fundi's – visit their museum and take a ride in an authentic fighter jet if you want an all-round plane spotting experience.

Cape Town International Airport

Get close-ups of parked planes at Cape Town International's domestic arrivals terminal. You'll get up close and personal with Boeing 737's and Airbus A319's from the viewing deck.
The International Terminal at Cape Town Airport allows you to take photos of parked aircraft; however, the new air-bridges will be blocking some of your view. As a result this spot is only good for taking a few close-up shots. If you go around the International Terminal on the left side, you will get to remote aircraft parking bays which are normally used for cargo-planes. You can walk until you come to the entrance gate. You can't get in, but you can take shots through the fence presenting a good opportunity to shoot a South African cargo plane.
Modderdam Road in Cape Town
If the wind is blowing from the south-east then planes are going to land this side of the airport. At this time, interesting approach shots can be taken, as the aircrafts fly really low at this point. Shortly before reaching the runway, they have to cross this road. Modderdam Road can be accessed from the airport by leaving the airport territory and turning right into Borcherds Quarry Road, which will take you to Modderdam Road (follow directions to Bellville). Once there drive to the next crossing and wait for planes.
Plane Watching in Johannesburg
Plane watching in Johannesburg focuses specifically on Lanseria International Airport in the northern suburbs. Being a private airport in JHB, Lanseria makes an interesting place to spot all kinds of private and commercial aircraft in South Africa. The wide open spaces around Lanseria make it easy to take photos of planes from all angles.
Learn more about plane spotting in Johannesburg.
After writing this post I realised there isn't much information out there when it comes to plane spotting in South Africa. If you're an avid plane spotter then I urge you to share your knowledge by leaving comments below.
Image: Visualpilot