Forget what you know about Mauritius. It's time to take a deep dive into Port Louis  street food, and what makes it so special.
Go beyond the beach resorts of Mauritius and connect with the melting pot of cultures on the island. From dim sum and moon cakes to curry and tea, traditional foods have been transformed to each has their own unique Mauritian twist…
Why is Port Louis important?
As the capital city of Mauritius, Port Louis is the centre of economy, politics and culture for this Indian Ocean island. It is also the main harbour for the island, which means that all imports pass through the city before being distributed across the island. Similarly, all the country's sugar cane, rum and vanilla exports leave here too.
The city's quarters are a reflection of its eclectic history, with Chinese, Indian, French and Creole sections, each with a distinct architecture. Residents of the city can often trace their family tree back over generations and detail their history in Mauritius.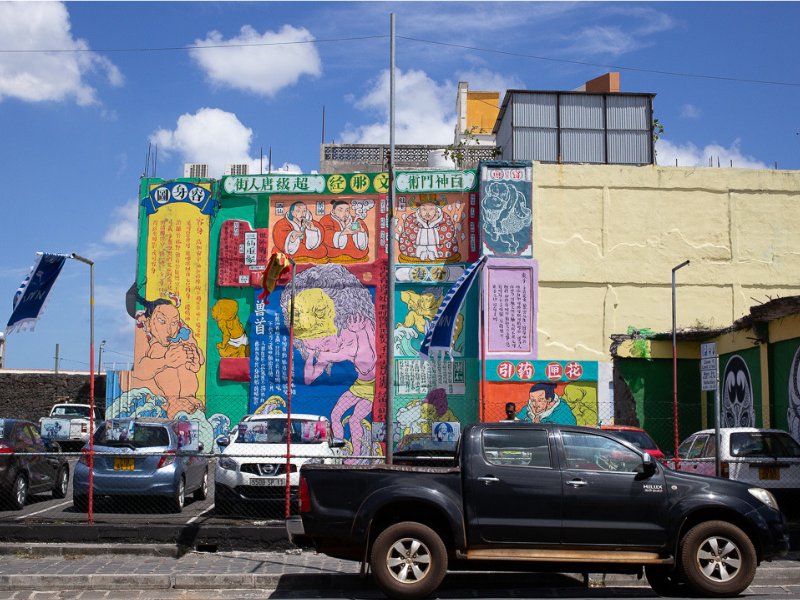 An introduction to Port Louis Street Food
Mauritius was once considered the perfect pit stop between Asia and Europe. The port was built to serve French vessels that were making the long journey. Here, they would stop to stock up on supplies before heading on their journey. This criss-cross of trade, labourers and exotic products meant that Port Louis was soon a mix of culture and by default, food. Coupled with the fresh fruit and vegetable from the island, street food in the port city developed its own unique flavours and styles.
Recipes passed down over generations were being recreated with local produce and spices, and of course the imported goods were also on the menu. The variant on this street food? Original ingredients were not always available, and as such, residents had to make do and recreate their recipes using what was available. To this day, Mauritian street food is recognisable but has its own distinct twist.
READ: Top things to do in Mauritius
What to eat on the streets of Mauritius
Starting your journey at Le Caudan Waterfront, head away from the familiarity of tourist-friendly spaces and into the bustling streets of Port Louis. The alleyways are lined with French-Creole style architecture with small shops, hardware, artisans and importantly, street food vendors. This is where your exploration begins…
For a taste of the Gujerati influence, you'll find fresh, deep-fried gato pima or chilli bites. Made with soaked split peas, zingy spring onions and green chillies, these really do pop in your mouth. Order at least a dozen, because they're that delicious. The potent mix of spices contained in the thick, freshly-rolled rotis is also worth seeking out on your visit!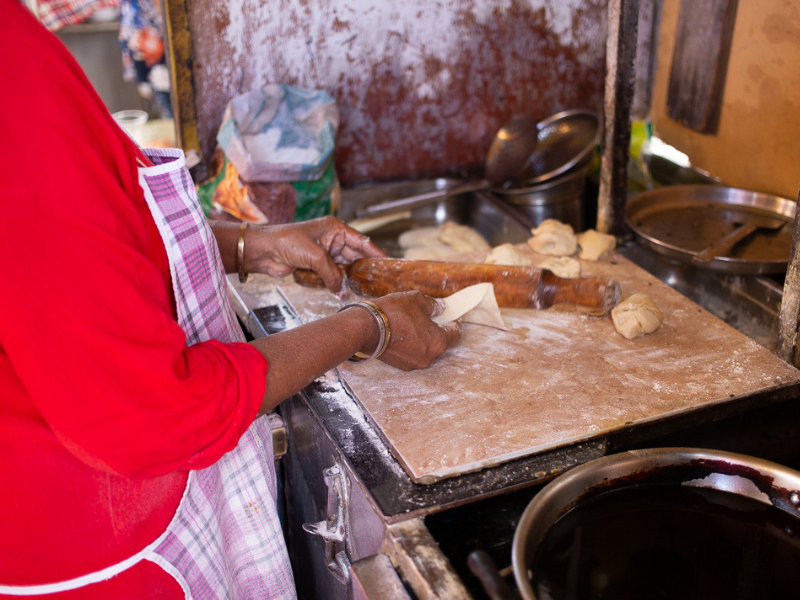 Next, through the gates of the Chinatown of Port Louis to discover treats derived from Hakka Chinese dishes. A bowl of steaming dim sum, served at a small communal table sets the scene. Made fresh each morning, pick as many as your stomach can fit. There are noodles too if you have space.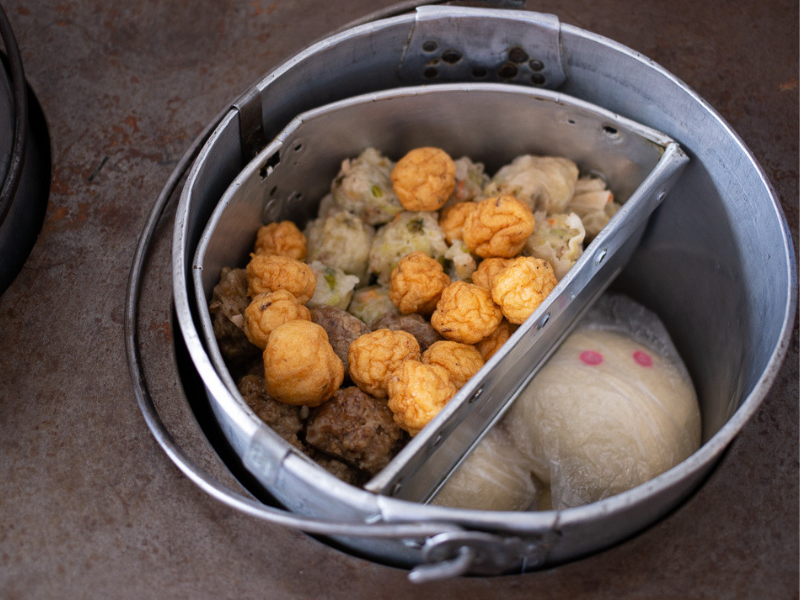 The delicious baked treats, made with red beans instead of black ones (it was all the baker had, so she had to deviate from tradition) are displayed in heaps inside a tiny bakery. Split them into fours and share them, savour the sugar rush in the humidity.
Round off your street food foray with a cup of warm, sweet milky vanilla tea – one of the island's most renowned exports. After you've eaten your way around the city's backstreets, head into the central market to stock up on fresh fruit, vegetables and spices for your dinner.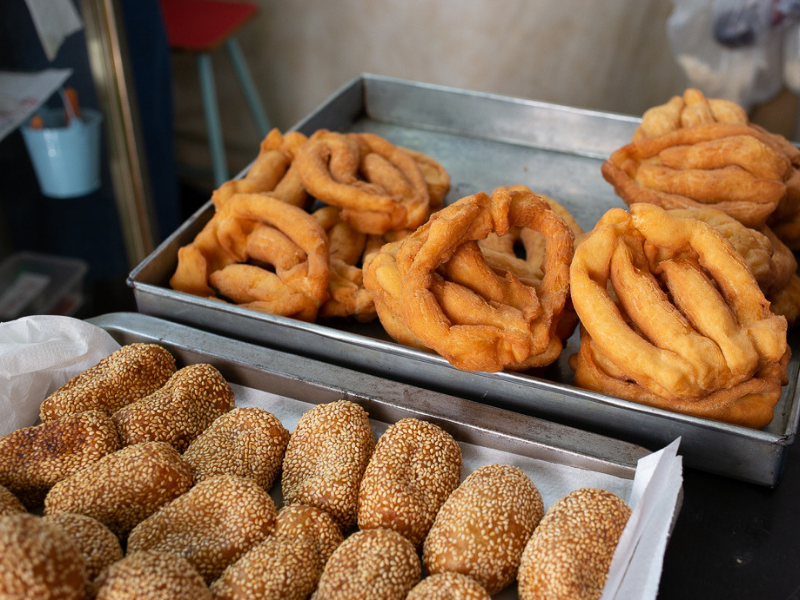 READ: The best spots for snorkelling in Mauritius
What else to see in Port Louis
While we all wish we could eat all day without getting full (or our pants getting too tight), you're going to need a few other things to do in between meals while visiting Port Louis. Here's what we suggest:
Blue Penny Museum
Discover the rich history of Mauritius through its different cultures, periods of history and art. This museum is considered one of the best in Mauritius and guided tours can be arranged and tailored to any theme that might interest you. The museum entry costs Rs. 245 (approximately R100) per person.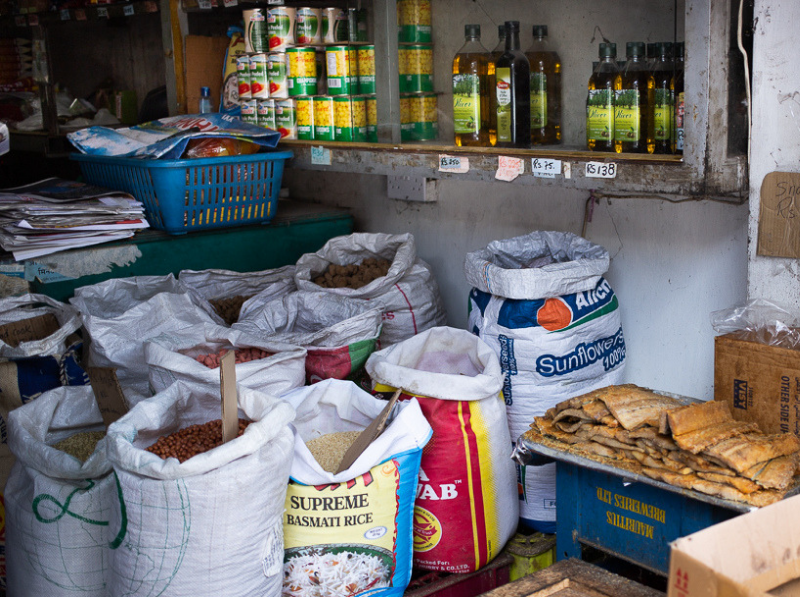 Le Caudan Waterfront
Make sure you stop in at the waterfront of Port Louis for views into the harbour and a spot of shopping. Local arts, crafts, clothing and spices can be bought here, as well as books, stationery and brand name labels. There are also a number of casual eateries if you're still hungry.
Places of worship
The combination of culture and religion means there are quite a few different religious faiths on the island. Port Louis is a dedication to these through its temples, churches and mosques. Take the time to discover some of these beautiful and peaceful places with the respect they deserve. Most doors are open and local residents are willing to teach you more about their religions if you're open to finding out more.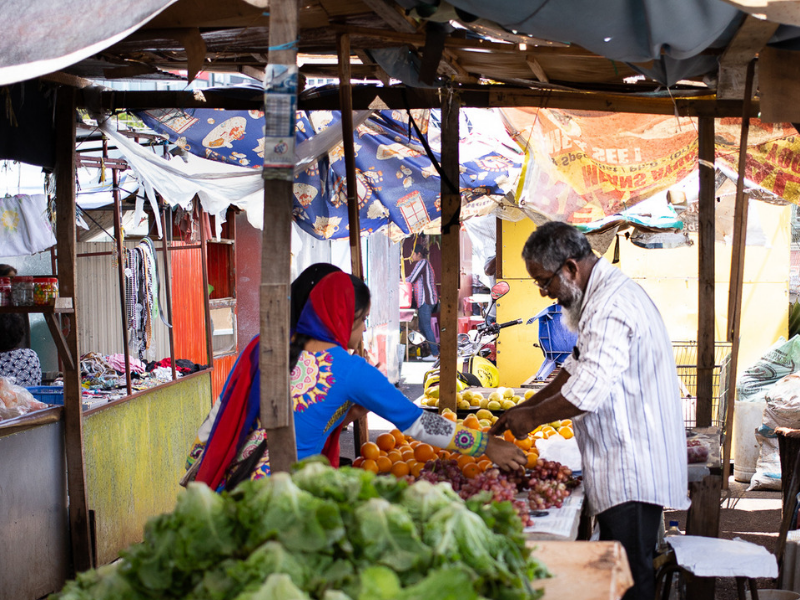 Sir Seewoosagur Ramgoolam Botanic Garden
Wander the wide avenues of Mauritius's botanical gardens and enjoy the tropical flora of the island condensed into this area. From palm fronds waving in the wind to giant lily pads (you'll recognise them from social media), this is a great place to escape the heat of the city with a picnic and good book.
What are you waiting for? Book cheap flights to Mauritius now with Travelstart.