Now that the hype of the games is over, the once overflowing stadiums stand empty, and the players have 'fallen' in many, many more dramatic ways than we ever thought imaginable, fans that decided to travel to Russia for the Soccer World Cup have stayed on to explore just a little bit more of the incredible cities and landscapes of Russia.
Russia is not typically a destination that South Africans look at exploring, but we've rounded up the reasons why you should definitely consider a trip to the world's largest nation. Now you can't cover it all, but here's where you could start…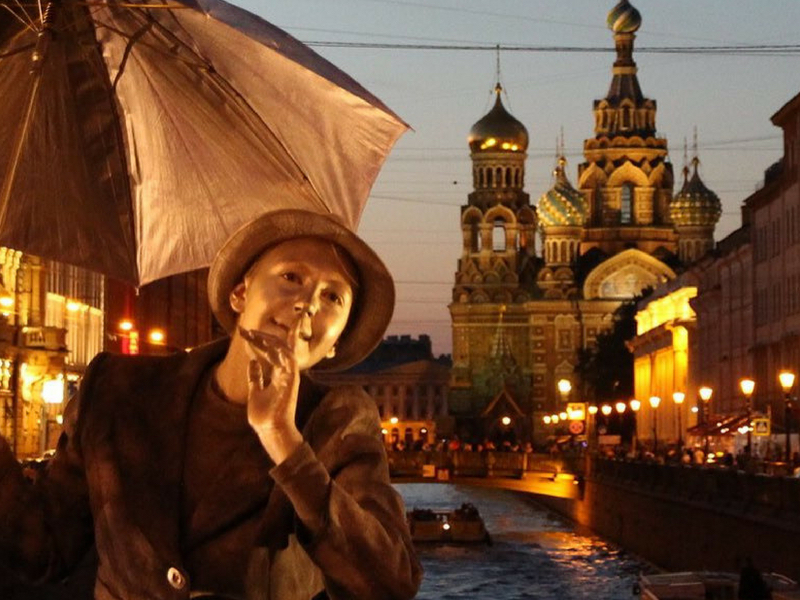 Photo credit: @Kate_Els
A European summer in St. Petersburg
Love the idea of Europe in the warmer months, but terrified of the price tag? St. Petersburg offers centuries of history, world-class museums and galleries, effective public transportation, and incredible dining experiences that rival those in Europe, but at a better price!
Summer in St. Petersburg is delightfully special, with sundowner river cruises and ambling walks through the green spaces of the city, the perfect interlude between museums visits and exploring the hallways of golden palaces. Wandering down the wide avenues of the city, with the brightly-coloured onion domes of cathedrals and churches is both a free activity and an incredibly satisfying one!
St. Petersburg is well suited to walking with its wide, stone avenues and open parks. The entire city feels like a museum and it's well worth looking up for the balconies of rooftop bars and restaurants to watch sundowners from.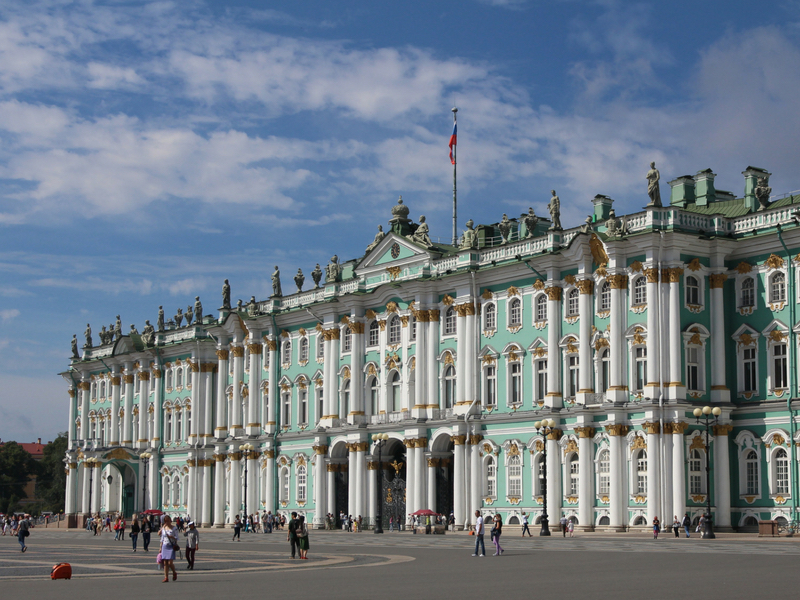 Photo credit: @Kate_Els
Discover one of the world's most incredible art collections
As the second largest museum in the world, the State Hermitage Museum, has earned a reputation as one of the premier destinations for art lovers the world over. Opened to the public in 1852, the museum houses collections ranging from Egyptian artefacts to Italian Renaissance paintings.
Spread across five adjacent buildings including the Winter Palace, Small Hermitage, Old Hermitage, New Hermitage, and Hermitage Theatre, this museum really deserves more than a day to discover its riches. Entrance to the museum costs R150, a far cry cheaper than some of its European counterparts that hover at around the R400 mark, and the entrance fee is even waived on the first Thursday of every month!
Photo credit: @Kate_Els
The garish golden statues of Peterhof
About an hour's drive from the centre of St. Petersburg lies Peterhof, the sprawling grounds that were once the summer palace of Peter the Great. Often referred to as the Russian Versailles, Peterhof is particularly impressive on a sunny day, with its gold statues reflecting the sun's rays onto the rushing waters of the Grand Cascade and Samson Fountain. This series of 64 fountains that flow down multiple levels to the lush gardens below are symbolic of Russia's intense history and you won't be able to help gasp at how impressive they are.
But while the cultural and historical significance can seem all-consuming, day visitors to Peterhof who frolic in the gardens, children dancing mischievously in the fountains, carve a balance between riches, war and the frivolities of life that simply can't be found anywhere else. It's frequented by both travellers and nearby residents, so a good way to feel like a local, ice lolly in hand!
Joining the vodka appreciation society
If Russia was a drink, it would be embodied in the viscosity of ice cold vodka. It seems so cliche to visit the vodka museums dotted everywhere, but great quality vodka and lessons on how to drink it without causing yourself a severe hangover, are one of the greatest stories you will be able to tell after your visit to Russia.
Be prepared though, the tricks involved in not getting too carried away when drinking vodka involves consuming lots of fatty snacks. These sound great in theory, but when presented with a sliver of pork fat on a cracker, it's rude not to accept.
Did you know? South Africans no longer require a visa to visit Russia!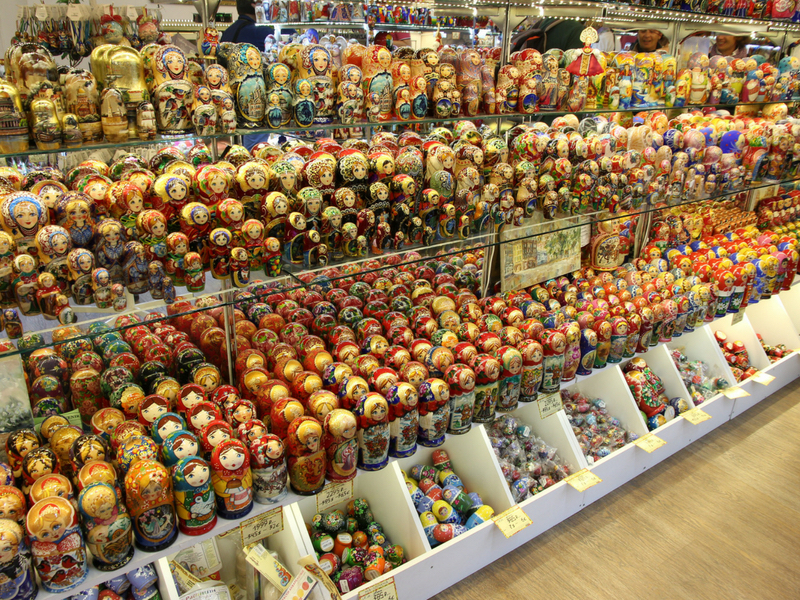 Photo credit: @Kate_Els
Delve into powerful Moscow
As the capital of Russia, it would be remiss not to spend a few days in the country's most populated city. From contemporary art galleries to wandering the streets around the brightly-lit Kremlin at night, Moscow is a veritable photographic dream.
Any journey to Moscow should start at Red Square, arguably the most visited attraction in all of Russia. From here, you can spiral out to see attractions including the Kremlin, St Basil's Cathedral, and Lenin's Mausoleum among others.
Stop in at GUM, Russia's biggest department that has existed for over a century, just off Red Square. Here you'll find over 200 boutique stores housed inside this beautiful glass-roofed building – a sure place to find a unique souvenir that will remind you of Russia.
Feasting in Russia
Strangely enough, it's quite difficult to find authentic Russian restaurants serving traditional meals when you're in Russia. It's believed this is really because Russians typically want to experience something they wouldn't eat at home when they're out and about. What you will find though is a host of international cuisines that have been adjusted slightly to better suit the palate of Russian diners. Think Russian-style pasta, chicken schnitzel and curries that are usually way less spicy than they were originally intended to be, and for some reason, dill is usually dusted in huge swathes over plates before serving.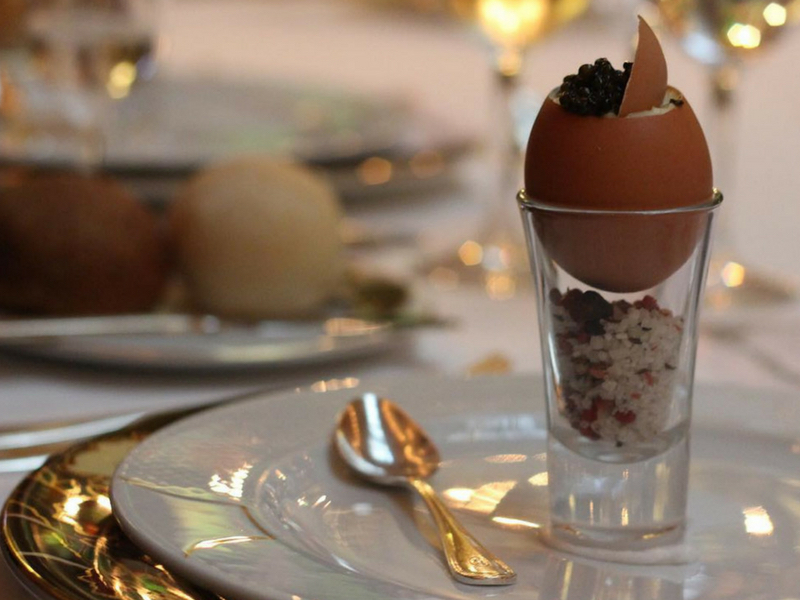 Photo credit: @Kate_Els
If you are looking for an authentic Russian meal, however, don't despair, the Belmond Grand Hotel Europe in St Petersburg is dedicated to celebrating the finest fare Russia offers at its restaurant, L'Europe. Dishes are not only focused on traditional Russian recipes but also divulge the rich and complicated history of this country on each exquisite plate. Dinners are accompanied by elegant ballet performances, a rather unique pairing.
Ready to start planning for a trip north? Browse through Travelstart's flight options for St. Petersburg and Moscow now!