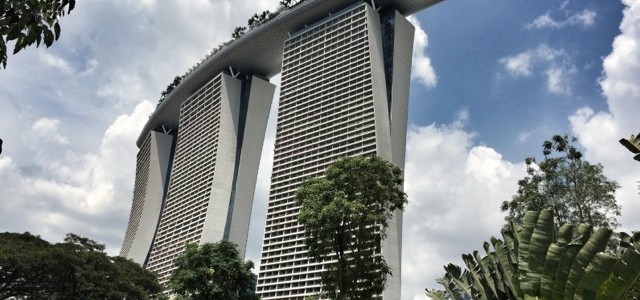 It's after 9pm and I'm in the warm waters of Hotel Jen's 19th floor rooftop pool, the jacuzzi jets ripple around me as I float on my back, staring up at the high rise buildings that enfold mine. The sky is otherwise dark, but in a few minutes the Marina Bay Sands laser show will shoot into it coloured beams to a perfect rhythm. Straightened up to the view of this impressive spectacle, I take the time to reflect on my past few days in Singapore, likening the surprise bursts of energetic light to the endless delights I've encountered.
Having travelled as a guest of Singapore Airlines my arrival is in style with an upgrade to Business Class that leaves me rested and ready despite a near 15 hour flight. We transfer to the flagship Shangri-La Hotel Singapore, where I have a few hours to enjoy the bougainvillea clad balcony and take in the welcoming city views from my Garden Wing suite, before my guided exploration begins. I'm here to get to know this city-state.
Often referred to as the 'Little Red Dot' on the map, the nation of Singapore covers a total land area of only 704km2. Lying off the southern tip of the Malay Peninsula it comprises the diamond-shaped main island, referred to as Singapore Island, as well as around 50 smaller islets which together make up a closely guarded fascinating country with a surprising sense of space.
In true tourist style I start my time here with a visit to Suntec City and a Hop On Hop Off Heritage Tour orientation drive. Immediately it's the architecture that impresses, the urban gardens, mix of old preserved buildings alongside the modern new.
We visited Little India and Chinatown, two wonderful places for culture, food and shopping. Remnants of the Chinese New Year celebrations were still obvious in the streets with lanterns and goats proudly displaying the culture. Actually Singapore's Chinatown is considered one of the best in the world. I visited the Sri Mariammam Temple and Buddha Tooth Relic Temple, both during worship, catching a glimpse of Buddhist and Hindu tradition. The ornate detail, friendly people and endless diversity is inviting.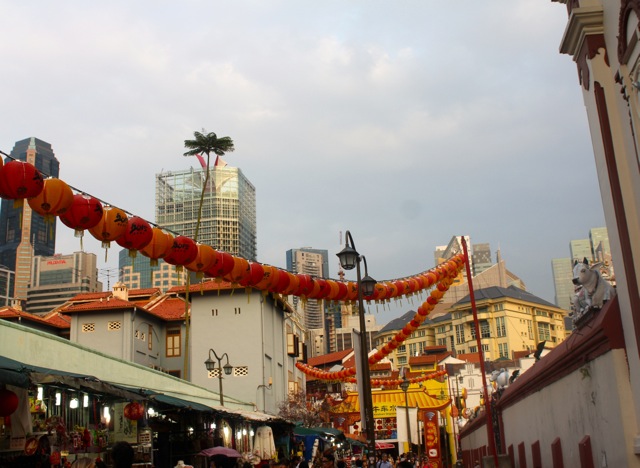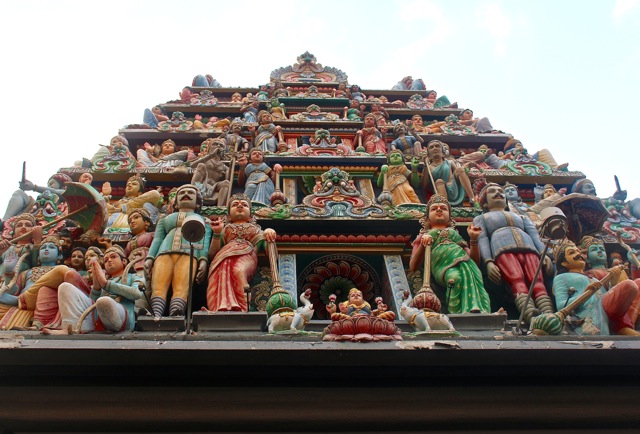 Offering a different perspective was a boat cruise on the Singapore River, once so littered it was considered dangerous to come into contact with the waters, today a pride of place with life-size statues mimicking days gone by found along the way. You can hop on a boat at Clarke Quay, a festive village dedicated to good times that combines dining, shopping and heritage inns. This is also a good place for evenings that turn into late nights.
I met the legendary Merlion … And enjoyed some time with a wonderful group of children on a school outing as they too learnt more about the history and culture of Singapore, something which forms an important part of their school syllabus.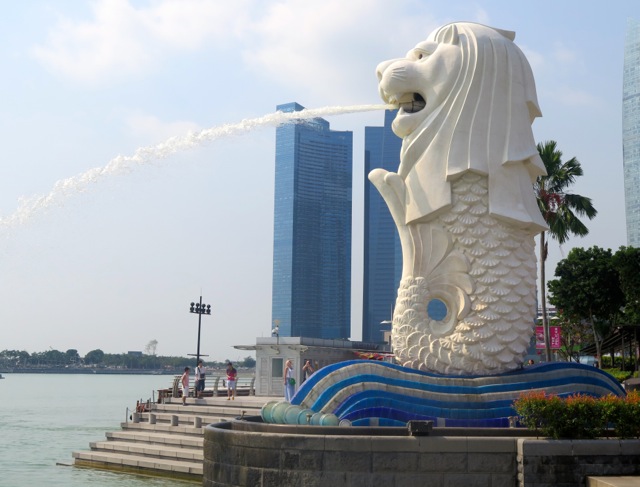 One of the must do's is a trip on the Singapore Flyer, a giant ferris wheel that at a height of 165-meters is the world's tallest, leaving you in awe of the impressive development. Singapore has a policy of coming up with a new tourist attraction every three years, the Flyer is one of their success stories.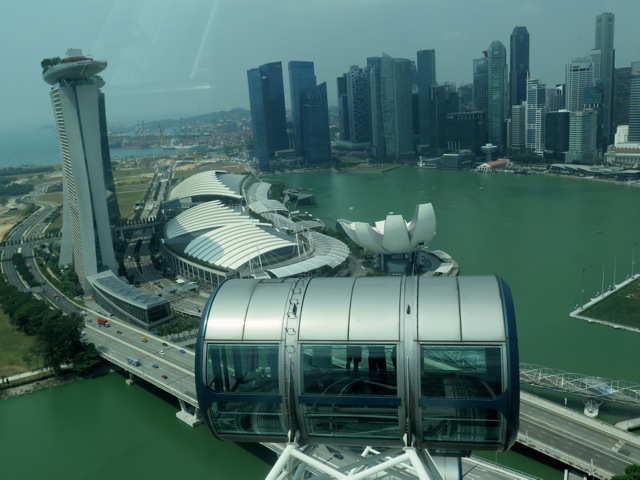 Don't think the wheel will excuse you from a visit to the 56th floor of the Marina Bay Sands Sky Park, you'll want to do both. This masterpiece which places an 'arc' on top of three high rises is a new addition to the Singapore skyline, one that has fast become iconic. It's more than a hotel, its a micro-city offering hospitality, entertainment, restaurants, shopping and museums.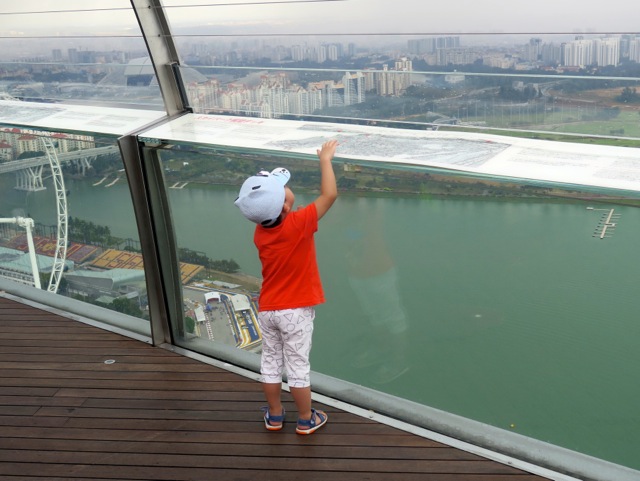 We spent time at the Peranakan Museum, an essential place to visit for learning more about the culture of mixed communities in Southeast Asia.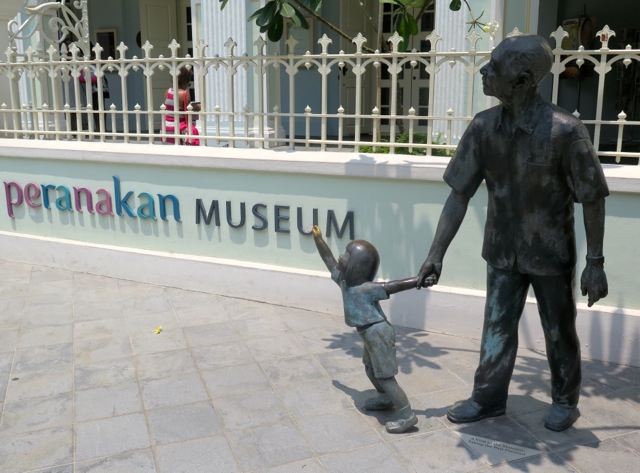 From there a surreal look at the award winning Gardens by the Bay. If you find yourself with even just a day in this city, this is where you must go! I could have spent forever here but enjoyed my precious time in the Cloud Garden (I love the name), the World of Plants and looking up at the giant Supertree Grove. Also walking the grounds, bridges, rivers. I even spotted a happy terrapin having a midday swim. Here they are offering an invaluable look at the environment, recycling, the effects of global warming and are powering the entire place through energy produced on site.
I never got to the Botanical Gardens on this visit but believe they are extraordinary. A 74-hectare botanical garden and only one in the world that is open from 5am to midnight every single day of the year. This is where the orchards are best displayed.
With much of Singapore Island explored, we drove to Sentosa Island to check in to Shangri-La's Rasa Sentosa Resort & Spa, the only beach resort in Singapore with its magnificent views, numerous pools, lovely rooms and welcoming people. It was my first time gazing upon the busy South China Seas. How much romance is found wrapped up in those very words. I could see the famed Singapore port in the distance, all the while ships lined up to access it. Their presence held a mystery.
Sentosa Island is a playground, a place of fantasy and fun. Whatever you seek, be it heights, theme park thrills, history, beach bars and restaurants or simply time on the beach – you will find it here. And much more. Besides kayaking the calm waters and cycling beach road which are musts, I recommend visits to Universal Studios, Images of Singapore, the Skyline Luge and Tiger Sky Tower. But honestly, you can indulge in the good life before heading to the beach for a swim before dinner. There is something for everybody on this well run island of themed entertainment. Actually, the sand is even brought in from Hawaii to ensure the best is offered.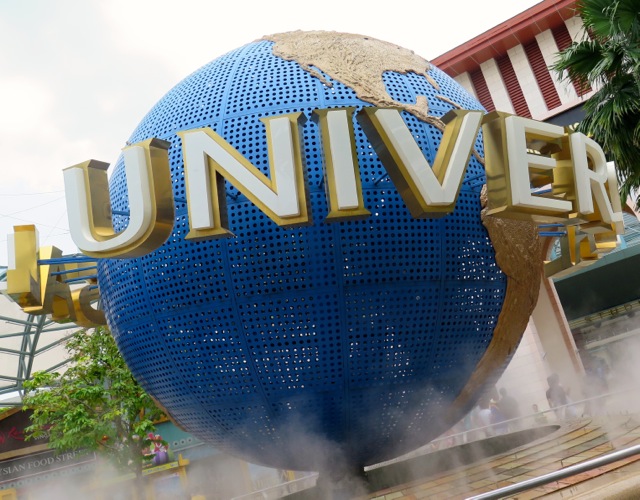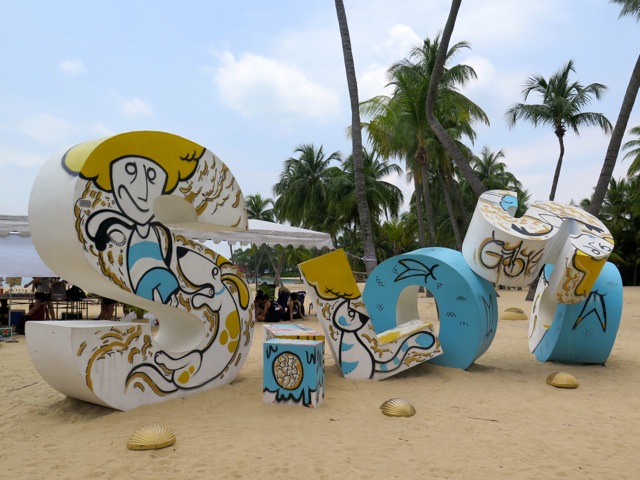 I spent the day exploring, starting with a visit to Siloso Fort, stepping down to the Southernmost tip of Asia and making my way to Sentosa Resort World and walking back through the secondary rain forest, along the beachfront to the Rasa Sentosa, enjoying a Tiger beer on the deck overlooking the pool, friendly resident peacocks for company. You see the Singapore sling seems to have taken second seat to the Tiger.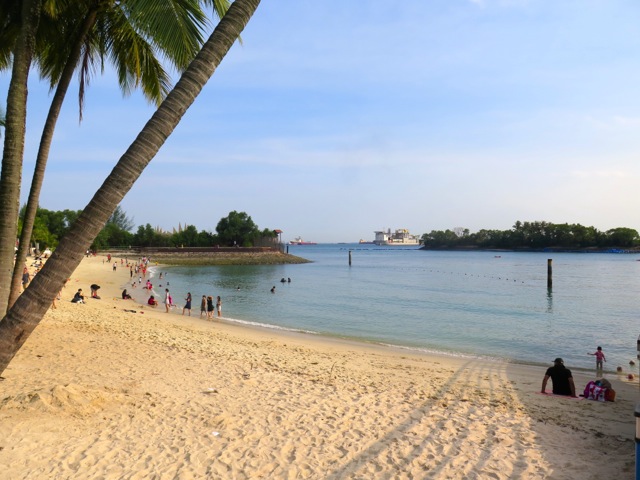 My last night was spent on the vibrant Orchard Road at the Hotel Jen Orchardgateway Singapore. Its fresh, contemporary approach matched only by the view from the window seat in my 17th floor room. Jen is a cyber persona who welcomes you with endless considerations. A place I'd recommend to the young and seasoned traveller seeking a slightly more independent approach to light hotel living. Also there's that 19th floor rooftop pool.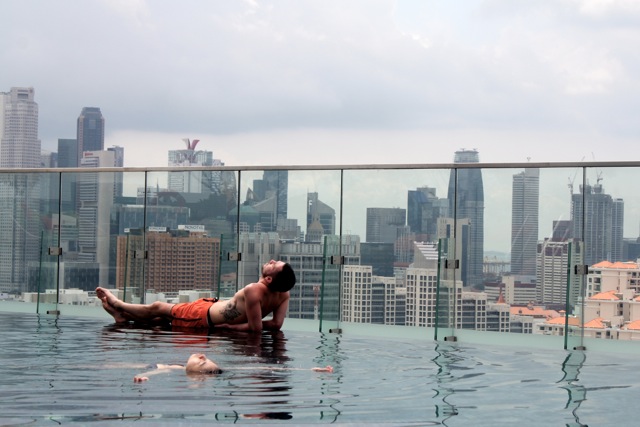 As for food, the offerings are endless and there's a strong theme of Chinese, Indian and Malay throughout. That said two meals stand out, dinner at Jen's sister hotel the Hotel Jen Tanglin which consisted of 7-courses of local fare, including the Chinese New Year celebratory Yusheng dish. Also lunch at the most incredible Strait's Kitchen at the Grand Hyatt Singapore, where the best of hawker food is offered in the most glamorous of ways. Also, whenever you can, stop for a freshly hacked-open coconut water, the best I had was in the Maxwell Food Centre.
Singapore is the idyllic mix of modern and old, its well kept, much loved and the Singaporeans have an understandable pride and endearing charm. Their balance of Feng Shui, mixed culture and commitment to do everything they do well, shines strong. There is a buzz about, but there are also numerous places of quiet closely guarded natural sanctity.
One of the many things that I took away from my time in Singapore is the all embracing multi-cultural pride of it's people which is evident in the way they embrace each other's customs, traditions and religious beliefs. The name Singapura or "Singapore" literally means 'Land of the Lions'  and in this pride a paradise of order, discipline and environmentally conscious practice.
Whatever you want, I think you'll find it there. This is a city-state worthy of a closer look and I much hope to return for more.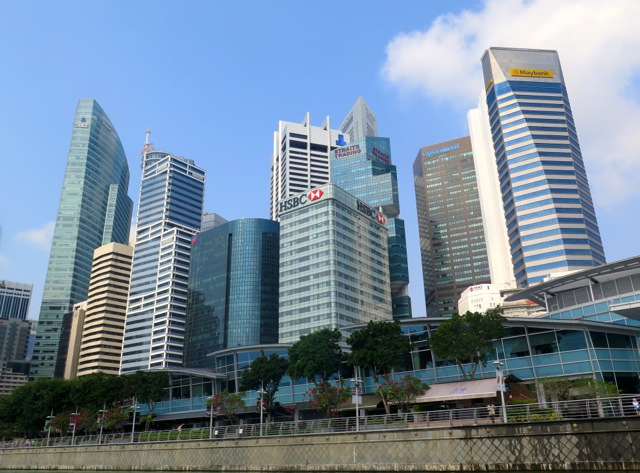 Singapore Travel Tips:
South Africans do not need visas to visit to Singapore. This remains hugely appealing.
There are direct flights with Singapore Airlines from Cape Town and Johannesburg to Singapore daily. In Johannesburg we simply stayed in our seats while the extra passengers appeared on board, then we were up and away.
For more info on things to do in Singapore have a look at Singapore Tourism Board and Your Singapore.
Singapore's public transport system is fast and efficient and will get you to most places without fuss.
The currency is Singapore Dollar of SGD, most credit cards are welcome and ATM's are pretty easy to find.
Don't underestimate how much time you need to do this city justice. Its a destination well worthy of a long stay.
Singapore, true to its South East Asian location is generally hot and humid, with May and June the steamiest months. It's a year round destination, but good to bear in mind that the wettest months are between November and January. I was there in March and had perfect weather.
Singapore commemorates 50 years of independence this year and has incredible festivities lined up. Read more about the SG50 celebrations here. It may be a theme that you could add to your trip whilst planning.
Walk the city! If at any point you get tired the organised underground or a taxi will take you home.
You'll need a selfie-stick and that's a fact.
Don't be put off by the notion that Singapore is too expensive to enjoy, especially with our South African Rand. Sure, there are places where spending money comes far too easy, like the high end boutique stores along Orchard Road, but there are many ways to find affordability. Activity packages, cheap public transport, hawker food centres and with shopping in the likes of Little India and endless parks, museums, libraries and arcades to enjoy for free, you'll be spoilt for options.
I travelled by invitation of Lesley Simpson Communications was flown over by Singapore Airlines and generously hosted by Shangri-La Resorts. Together they planned a brilliant five day itinerary that offered a balanced look at the best of the diverse sights, attractions and activities.
Singapore. Land of the Lions. A video by The Incidental Tourist.