'Tis the Season and we've even thrown in a few travel gadgets that haven't launched yet … just so you know what to put on your Christmas list come 2015, and to keep you ahead of the ever-expanding curve of early adopters.
From useful contraptions to weird gadgets for air travel (check out no.6), without further hesitation here are 10 of the best travel gadgets and gear worthy of everyone's Christmas stocking this holiday season.
Also read:
Get the shot with a Smartphone Selfie Stick
Blink and you might miss this latest trend! Right now selfie sticks are taking the world by storm and we're pretty sure they'll be available at the robots by Witkoppen soon. It's a pretty simple concept – just clip your phone into the mount, extend the telescopic shaft, connect Bluetooth, and enjoy more than an arm's length of space between you and your camera. It's awesome for snapping group selfies … or lonely poses like our friend overhead. Put your lens into reverse, pose away and GO! Selfie sticks cost about R200 for the kit including the stick and device mount and Bluetooth remote.
Coin – Coming soon!
This credit card unifier is set to break the norm of travel gadgets when it launches in winter 2015. It's a credit card replacement travel gadget designed to bring the 30-year-old traditional credit card into the digital era. You can expect a polished product when it eventually launches – Coin aims to upset the entire credit card concept by slimming down wallets and pockets everywhere with its sleek design; it's a black, credit card-shaped device that can replace up to six credit, debit, gift, or membership cards by combining them into one small piece of hardware. Pre-orders are available for $117.50 (about R1360), and if you still can't picture what I'm on about have a look at the video above or visit onlycoin.com.
Hone in on the action with GoPro
GoPro is without a doubt the steadfast quintessential digital accessory for adrenalin seeking wanderers. It's not attracting the same legal fuss as drone aerial photography technology is because it can't fly on its own, and the latest version of the HD action camera, the GoPro Hero4, once again raises the bar in consumer action cam technology.
Available in 2 versions – black and silver, the Black Hero4 features incredibly high-resolution (4K30) and 2.7K50 video and high frame rate 1080p120 video, while the Hero4 Silver, pairs pro-quality video and photo capture with the convenience of a built-in touch display. The latter is about $100 cheaper.
Once you've chosen the right device for your needs pick from an incredibly versatile range of mounts and accessories for nearly any activity. Demonstrating the power of GoPro is the endearing Walter above; see more at gopro.com.
Prynt smartphone selfies in seconds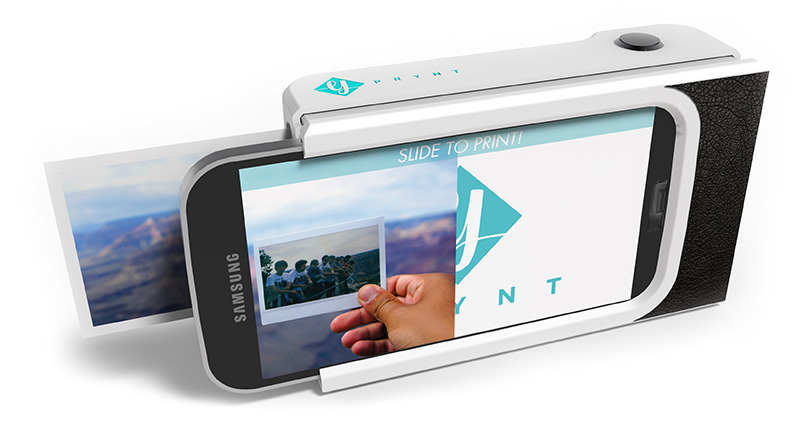 Now you can print smartphone snapshots in less than sixty seconds directly from your device … Hello next century.  French startup Prynt recently presented its smartphone case, which includes a built-in printer, to the world. The printer connects to your smartphone via Bluetooth and can produce a photo in about 50 seconds; effectively turning your mobile into a Polaroid camera. Prynt has been working on the new case since January this year and is planning to launch the smartphone case at the beginning of 2015. The case was developed for 4-inch display smartphones, but the company plans to make models for larger devices – such as the iPhone 6 Plus and the Samsung Galaxy Note – in the future. It is priced at $99 (approximately R1150).
Here's what all luggage should be like
Bringing the often fly-by-night travel case into the future are these guys – Trunkster – if you're a tech savvy traveller, you wouldn't want to be caught anywhere without this in hand. The zipperless hard case boasts a USB port for charging on the go, a built-in luggage scale, and GPS among other intelligent features compliant to all airline and international travel regulations … Intriguing! At R3500 for the checked luggage Trunkster, this revolutionary baggage technology doesn't come cheap, but no one can argue its SWAG factor isn't something special.
How fashion conscious are you?
… Because when it comes to the Ostrich Pillow it's a loaded question, and you're going to have to do some serious soul searching to find out. Chic or comfort? Style or sleep? You only have one choice and if you opt for the latter, then the Ostrich Pillow is certainly the best way to go. One way or the other, there's no denying it looks like a comfy little world to hole up in – wall to wall padding means you can pretty much dos anywhere. CNBC said, "The more people hear about it and then see it on people, the more likely they are to buy it." Which in theory is a great idea – it's dark, cozy, and it has a place for your hands. Whether or not you bust this out during your international flights is entirely up to you and your sense of fashion; either way it'll set you back $99 (about R1150).
Sea Doo Seascooters – like a Vespa for under the sea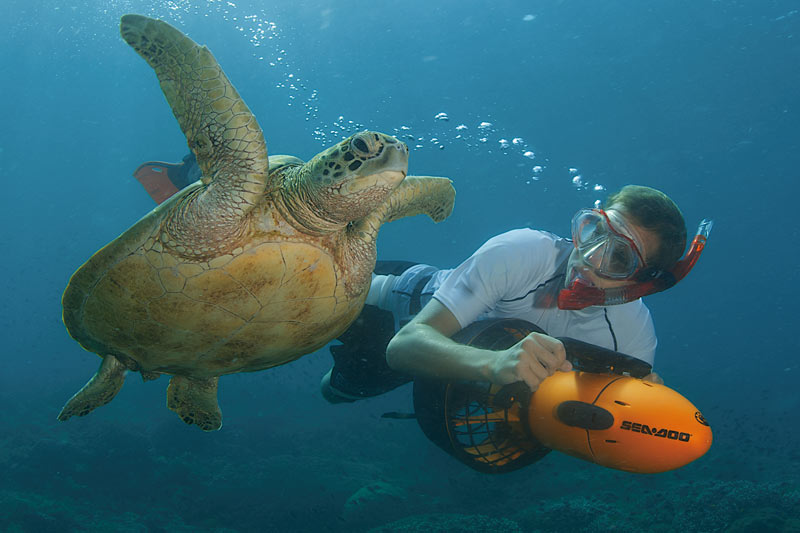 These things have been around for a while but there's no denying their coolness. Plus they weren't always as readily available to consumers as they are nowadays. Sea Doo have partnered with GoPro (see above!) to bring handy filming features to the handheld underwater propeller – all RS models have been upgraded to include the removable GoPro mount.
Save on ridiculous roaming charges with a burner phone for international travel
Ah smartphones – can't live with them, can't live without them. While most South Africans feel they're being ripped off with data roaming charges, a stripped down prepaid cellphone, or burner phone, is one way to avoid the fuss all together … especially if you prefer travelling for its core reasons – discovering new lands, cultures, foods and people sans the need to check in at every stop like I do.
The burner phone is the ideal way to keep in touch via calls and SMS without worrying about a harrowing bill when you get back. Sleep easy in the knowledge that apps aren't unnecessarily eating data in the background. Plus they're hardy devices – sustaining insult and injury while you're on the road like no smartphone can.
Of course travelling with this phone, and this phone alone, and you might feel like you've catapulted yourself back to the dark ages; plus you'll have to waive your access to a few other gadgets mentioned above if this is more your style of keeping in comms. The trusty Nokia 105 is a stalwart in the burner category and you can pick one up for as little as R179 from all major retailers, network stores and cellphone shops.
Also read:
Retain your glossy shine, no matter the place or time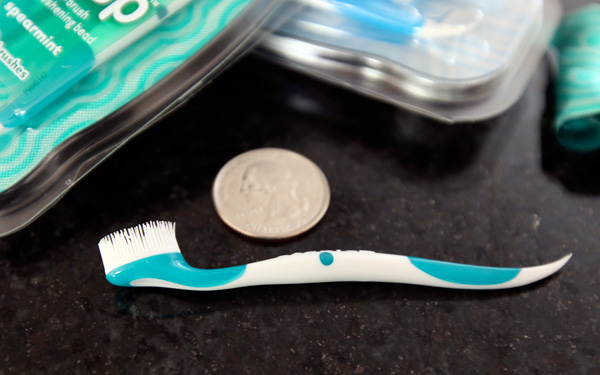 You're on final approach to Joburg and suddenly you're regretting that cheese and onion you wolfed down in the lounge a couple of hours ago. You're straight into a meeting as you land (curse you SLOW Lounge), and there's no time to freshen up … the smell of munched onion hangs heavy in the air around your mouth. Stifling a yawn you reach for your pocket, a smile breaks across your face as you feel the shape of the Colgate Wisp in your chinos. The Wisp is a waterless, disposable toothbrush and the perfect travel companion for hygiene conscious jetsetters. It functions as a mini toothbrush with a small amount of toothpaste like material that you chew, brush or pick with. Get your mobile brush on by visiting colgatewisp.com.
Internet everywhere!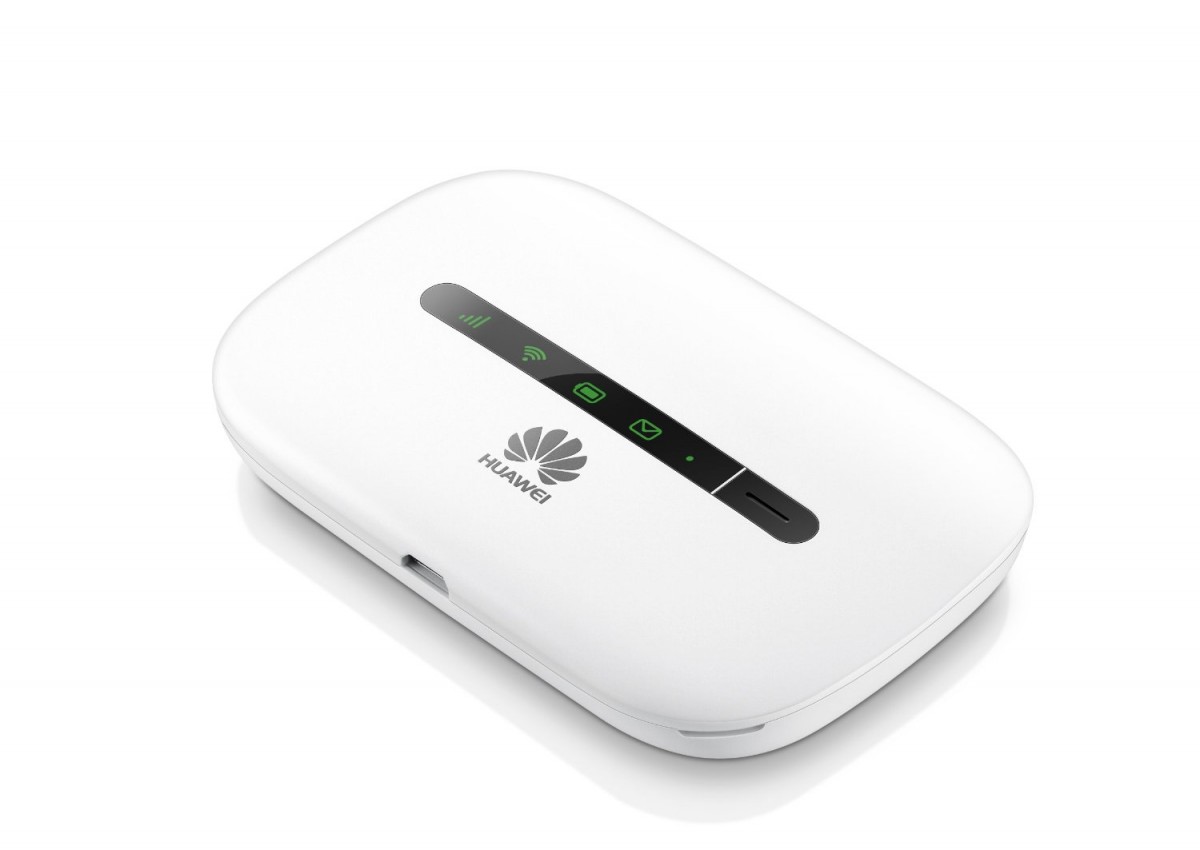 The Huawei MiFi is a mobile Wi-Fi hotspot that allows you to share your Internet connection with others – this particular device is super compact and lightweight, and allows as many as eight users to connect to it from phones, laptops and tablets at a time. Make sure the router you choose can connect to Vodacom's super-fast LTE/4G network so that you get the best connection possible.
---
Do you know of any awesome travel gadgets and gear? List your recommendations in the comments below.