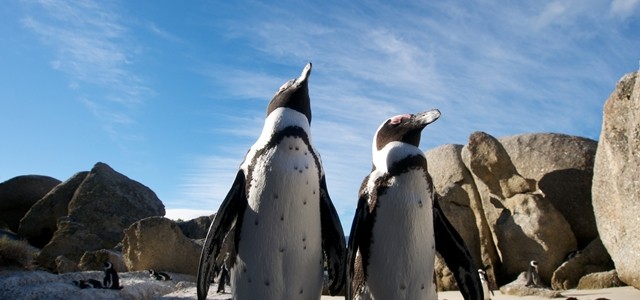 Today we welcome Guest Editor Janine Mare from SOUTH-AFRICAN-HOTELS.com to the Travelstart Blog.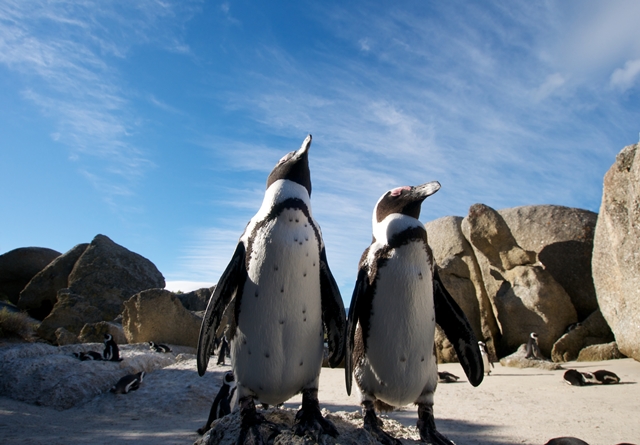 Cape Town, South Africa, is world renowned for its endless array of ocean creatures such as seals, sharks, whales and dolphins and penguins! There are also so many water based activities that you can enjoy in Cape Town from diving with sharks to boat-based whale watching excursions and fly-fishing for tuna but did you know you can swim with penguins?
Boulders Beach located in the stunning naval town of Simons Town outside Cape Town is popular for the penguin colony found here. The scenery in this area is beautiful with panoramic views over the bay while a number of gorgeous restaurants and cafes as well as boutique shops line the streets making a trip to Simons Town the ideal day-trip from the Cape Town city centre.
Boulders Beach is home to a unique land based colony of penguins and they rule the rocks, ocean and sea here and humans are simply visitors. You can visit the beach with your family and enjoy picnicking, sand-castle building, taking a stroll along the boardwalk and even swimming amongst the penguins!
For those who are not so adventurous or don't have the time to venture away from the city, you should head on down to the Victoria and Alfred Waterfront and the Two Oceans Aquarium to interact with these black and white birds.
Meet two of the aquarium's Rockhopper penguins face-to-face under careful guidance of the bird trainer. You can then also watch the team as the feed these friendly penguins.
Contact Janine if you're looking for accommodation during your stay in Cape Town or Simons Town.