We're in the business of making travel dreams come true! Word on the street is that Cuba is a destination sure to tickle your travel bug and then some. Find out some of the best things to do in Cuba and be sure to make haste and book that trip! 
Over and above assuaging every Dirty Dancing, Havana Nights fantasy, Cuba is a mouth-watering tapestry of shimmering waters, scrumptious cuisine and, of course, a healthy dose of history and culture. 
Need persuading to book that flight? Eso es perfecto! Let us take you on a journey to the five best things to see and do in Cuba. 
Best time to visit: December – May
Ave. spend per day: R525
Havana, Oh Na Na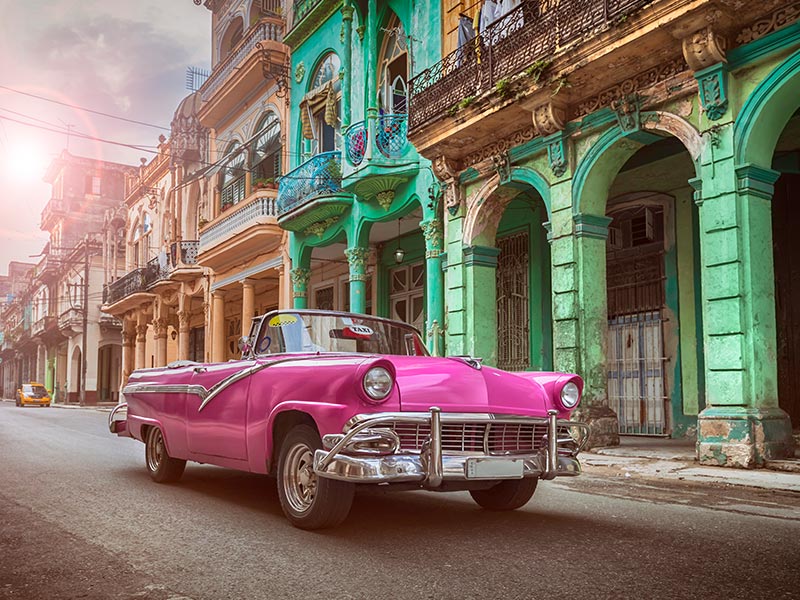 Of all the things to do in Cuba, nothing checks the "been to Cuba" box quite like Havana. If ever there was a melting pot of culture, history, diversity and sheer holiday-maker bliss, it's Havana. Walk the streets of Old Havana and take in the amazing, Cuban-style architecture. Baroque townhouses line the streets and Andalusian arches frame the roadways, while Tequila cantinas wait ready to serve patrons with speciality drinks and rumba lessons. For a healthy eyeful of old church splendour, mosey on over to Plaza de Annus. Built and made beautiful off of sugarcane profits, the aged yet ornate structures here are something to behold.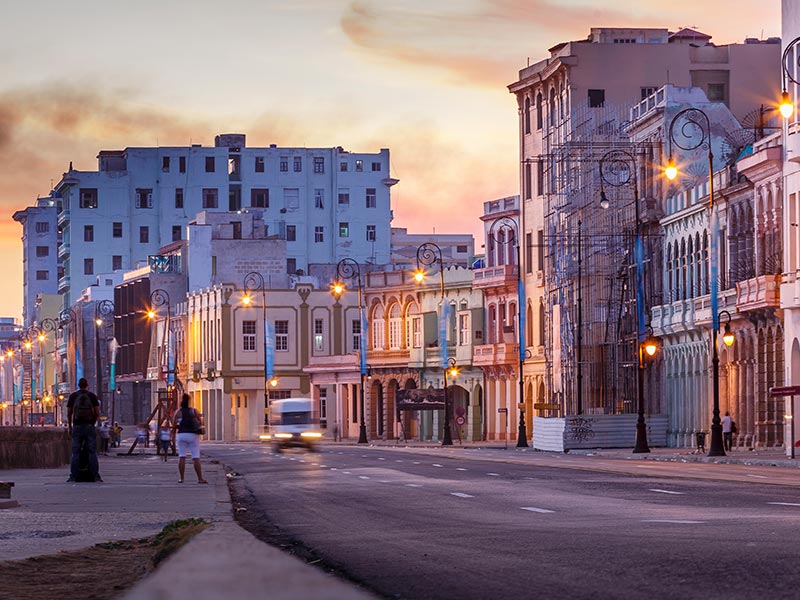 Ernesto "Che" Guevara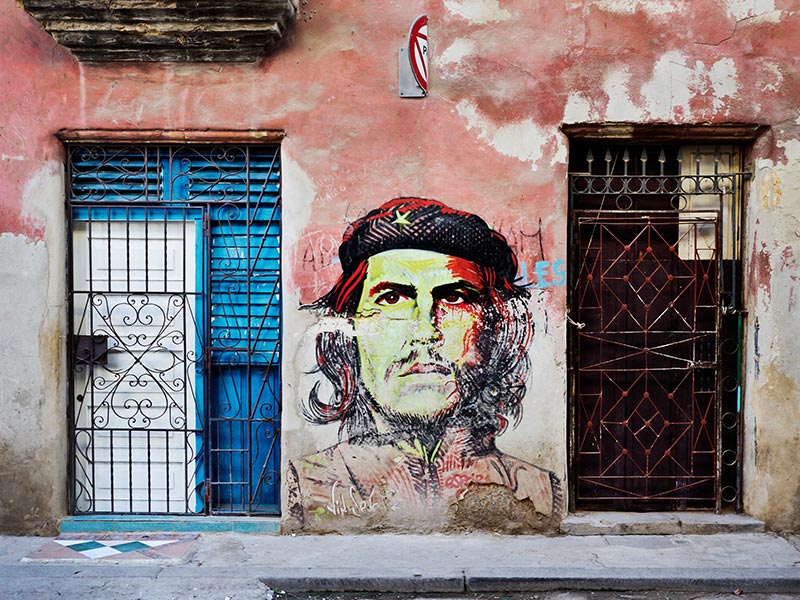 While things to do in Cuba seemingly comprise solely of beaches, Tequila, sunsets and dancing, this travel jewel is more than culture-rich. Perhaps the most recognisable symbol of rebellion, counterculture and global insignia in the world, the likeness of Argentine Marxist revolutionary, Che Guevara, has its rightful place in Cuban history. Ernesto "Che" Guevara was a pivotal figure in the Cuban revolution and still calls tourists from far and wide to Havana and Trinidad to pay their respects. Head to Havana to check out life-sized murals dedicated to Che, as well as San Carlos de la Cabana to see his office and where he allegedly shot people sentenced to execution. Bay of Pigs, so named after the queen triggerfish which inhabit the coral reefs, is where tourists can see Che Guevara's mausoleum and final resting place, as well as the famed derailed train. If revolution history isn't your thing, soak up the sun, sea and sand! Bay of PIgs will more than cater to dreamy vacation bliss!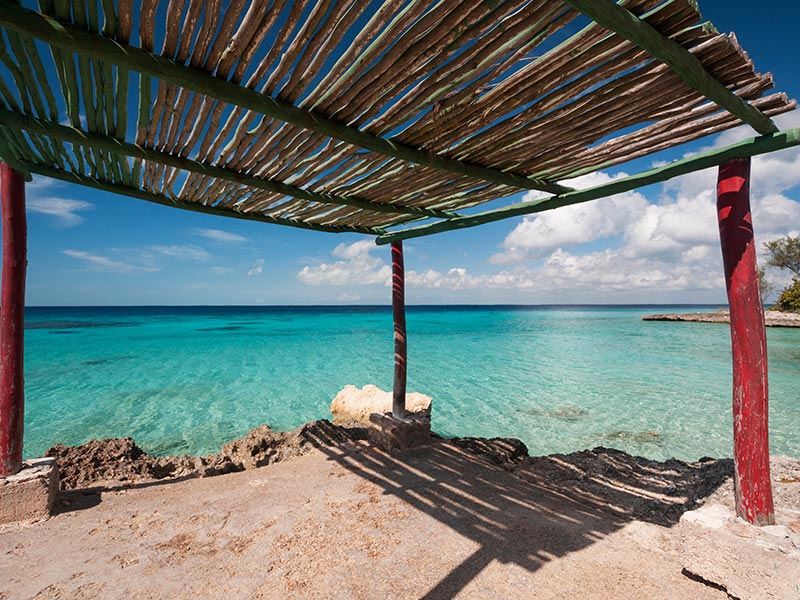 Trinidad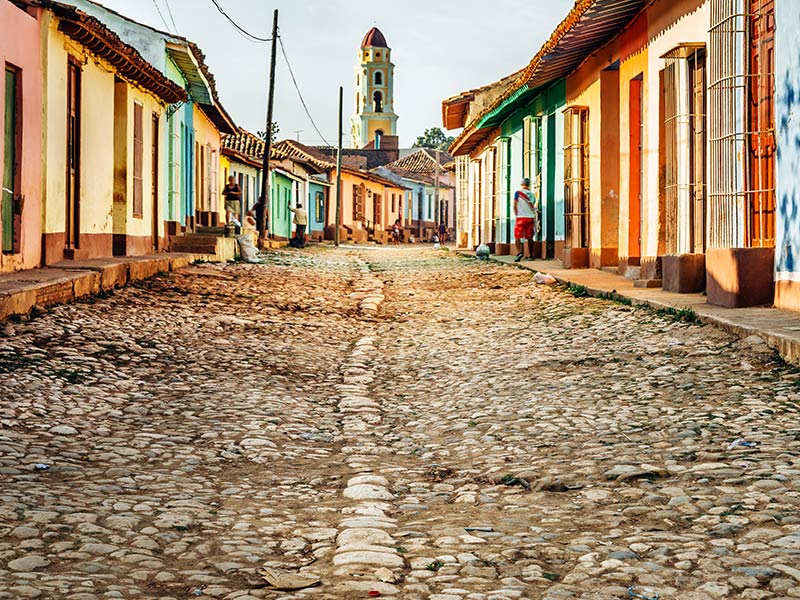 Of the many things to do in Cuba, none will have you brushing up your Spanglish like a trip to Trinidad, the most Spanish spot in Cuba! The easy little town of Trinidad leaves you with the distinct feeling of having just travelled back in time. The cobblestone streets, colonial buildings and Neo-Baroque square definitely add to the sensation that time has been stopped and preserved in Trinidad. Meander through colourful Pueblo cottages and the stunning Plaza Mayor square. Once a thriving and bustling Cuban city centre, this gem is better known as the Historic Center of Trinidad Cuba and offers a traffic-free zone in the main square which allows for pleasant walks and gorgeous snapshots. Book your flight and experience this dreamy trip for yourself!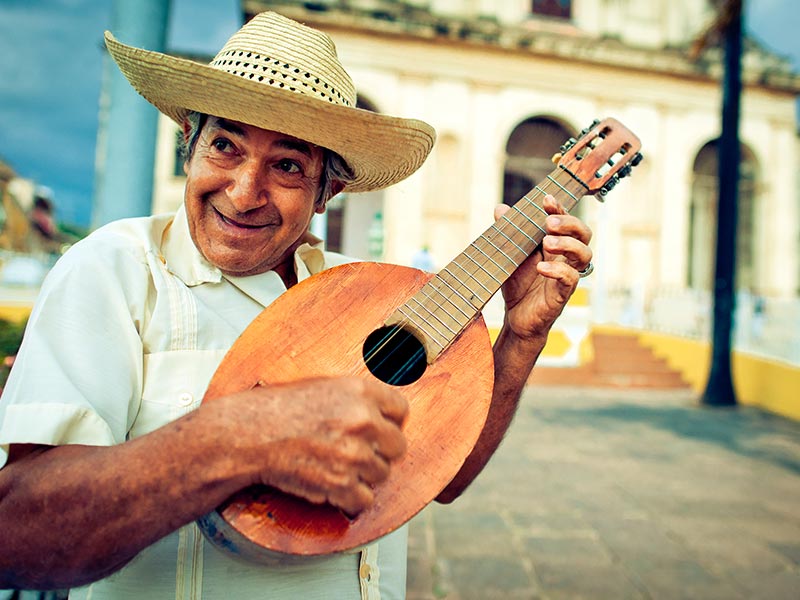 Varadero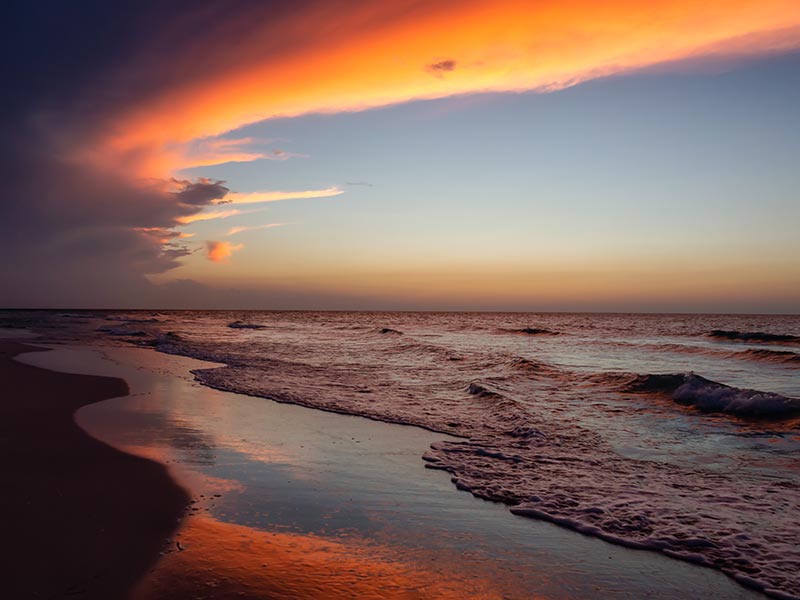 The beach resort town of Varadero, while a stone's throw away from Havana, offers a gentle reprieve from Cuban city life. Picture yourself surrounded by paradisiacal beaches, tidal pools and more beneath a stunning Cuban sun. Check out the ecological reserve at the edge of the Paradisus Varadero beach to catch a glimpse of marine life, shells and other interesting things that wash up onto this majestic shore. Cool off in turquoise waters or breathtaking tidal pools or make your way to Parque Josone, a park with an ocean view! Tempted? Book that ticket!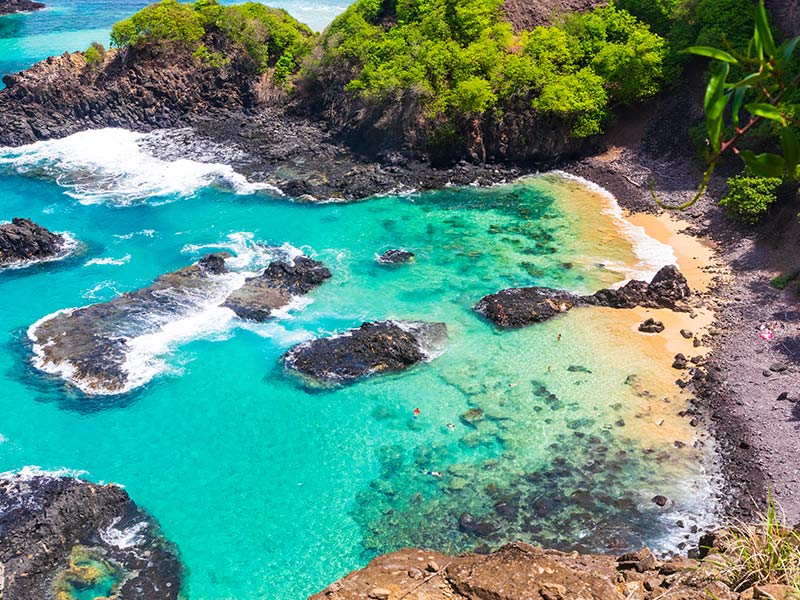 Cienfuegos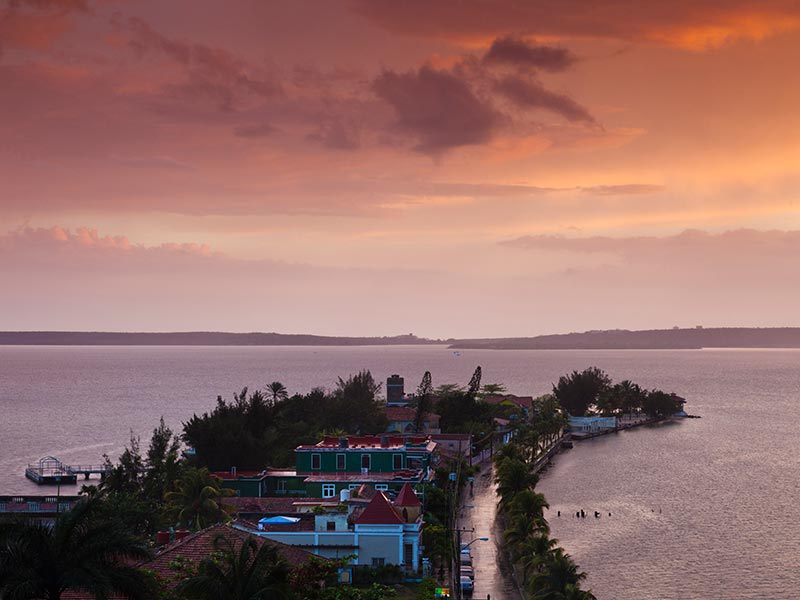 Allow yourself to be seduced by Cienfuegos, or as the locals like to call it, La Perla der Sur (The Pearl of the South). Was inhabited by Cuba's nobles, Cienfuegos romances travellers with over the top architecture, delicious food, shimmering waters and breathtaking sunsets. Envelope yourself in the smells, sights and sounds of absolute bliss as you navigate colourful Cadillac taxis, azure shores, palm trees and palaces befitting royalty.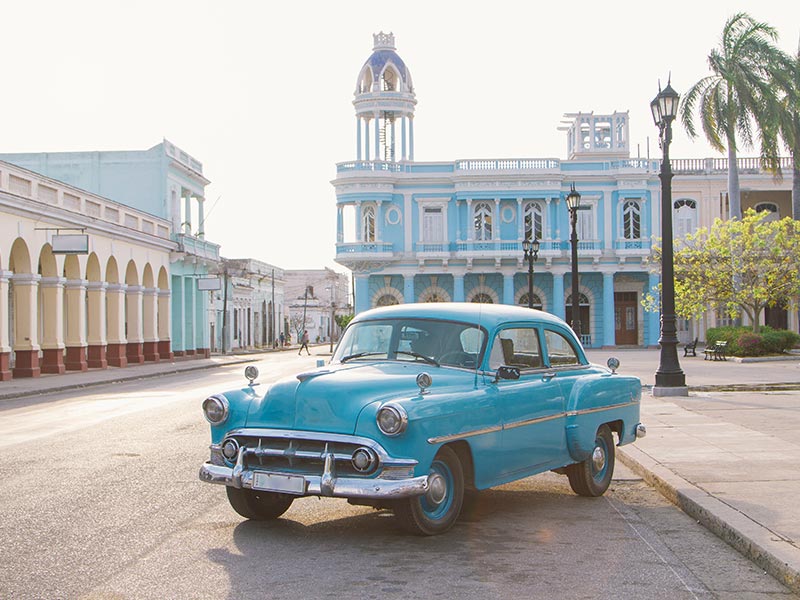 With all the things to do in Cuba, are you ready to plan and book your dream trip yet? We guarantee you'll come home ready to be a citizen of the world! Book your flights while awesome fare deals last. If you're not feeling up to the admin of actually curating your own itinerary, the team of Travelstart Live experts are waiting to help you build the dreamiest holiday package. It's guaranteed to suit both your pocket and your excitement!
Have you visited Cuba? Drop us a line in the comments and let us know about your experience. Don't forget to sign up for our newsletter! That way, you'll stay on top of all travel deals, sales and promotions. 
Also read:
Unique and romantic getaways for couples
All information on this blog page was correct at the time of publishing and may change at any time without prior notice. Travelstart will not be held liable for loss or inconvenience resulting from the use of out-dated or incorrectly noted information.