Are you on the hunt for something unique and couple-friendly to get up to this love month? How about sleeping in an igloo beneath the Northern Lights or seaside living in Paternoster? From views of the Milky Way to realigning your zen on a yoga retreat, our list of five unique romantic getaways for couples will have you booking those flights in no time.
1. Kakslauttanen Arctic Resort, Finland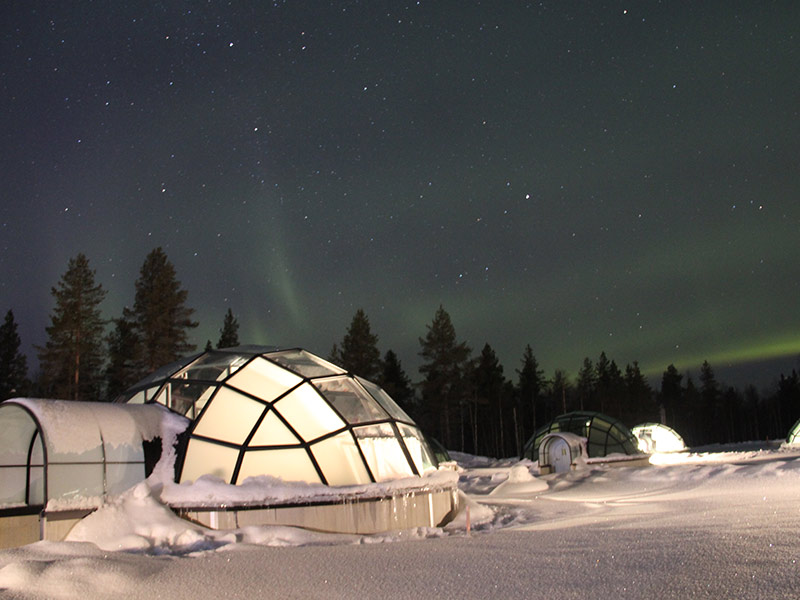 The Kakslauttanen Arctic Resort offers travellers a truly unique lodging experience. Sleep in a glass igloo beneath the stunning Northern Lights and snuggle up to keep warm while sipping on steaming mugs of hot chocolate. 30 Minutes outside Ivalo, this Finnish hotel experience will more than cater to your every romantic whim. Book your flights to Finland with ease before taking a shuttle to Kakslauttanen for a snowy romantic weekend getaway. 
How to get there: Fly to Ivalo, Finland and take a shuttle to Kakslauttanen
Where to stay: Kakslauttanen Arctic Resort
What to do: Ice fishing, midnight sun spotting, snowmobile safaris, husky safaris and more.
Average spend per day: R2,015. Resort prices are not included. 
Also read: The Best Place to See the Northern Lights.
2. Paternoster, South Africa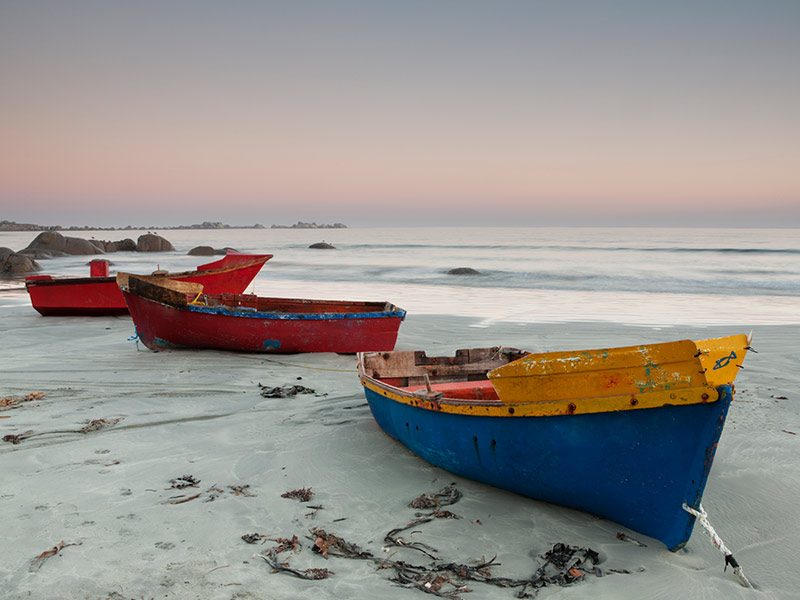 South Africa's West Coast boasts the beautiful town of Paternoster. The azure tapestry of paradisiacal beachscapes, indigenous history and culinary decadence makes Paternoster quite the hotspot for romantic weekend getaways.  Over and above reclining on gorgeous Paternoster beach, you and your partner can take in the Cape Columbine Lighthouse, go beer tasting and, of course, have a bite to eat at Wolfgat, voted the best restaurant in the world in 2019. 
Where to stay: Find accommodation in Paternoster.
What to do: Beer tasting, Paternoster Beach, the West Coast San Bushmen cycle tour, Wolfgat and more.
Average spend per day: R714, excluding accommodation. 
Also read: Paternoster and Cape Columbine: Where Relaxation Comes Easily and Leaving is the Hardest. 
3. Havana, Cuba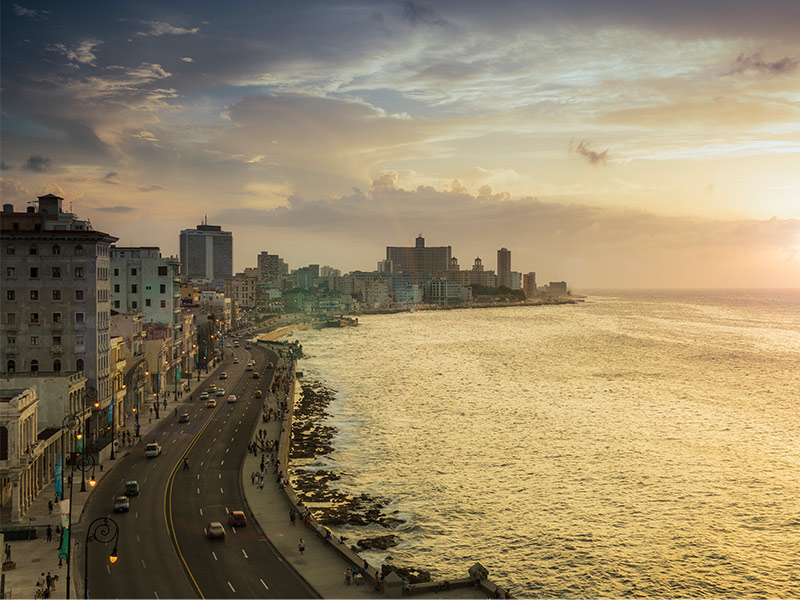 Coming in at number three on our list of the most unique romantic getaways for couples is Cuba! Indulge your every Dirty Dancing fantasy in Havana. This Hispaniolan travel dream is a colourful mosaic of tumultuous history, glorious art, magical music and sensual samba. Walk cobbled streets lined with Bohemian cafés where day drinking is encouraged and dancing is a way of life. Check out the unbelievable Playas de Este and treat yourself to nine kilometres of pristine, swoon-worthy coast to absolutely enjoy. Nothing says romance quite like tapping into your inner Havana fire. Book your flights to Havana and experience what fairy tale vacations are made of. 
Where to stay: Find accommodation in Havana.
What to do: Old Havana, Ernest Hemingway tour, Playas del Este, Buena Vista club. 
Average spend per day: R791. Price of accommodation not included. 
Also read: Best Time to Visit Cuba
4. Yucatan, Mexico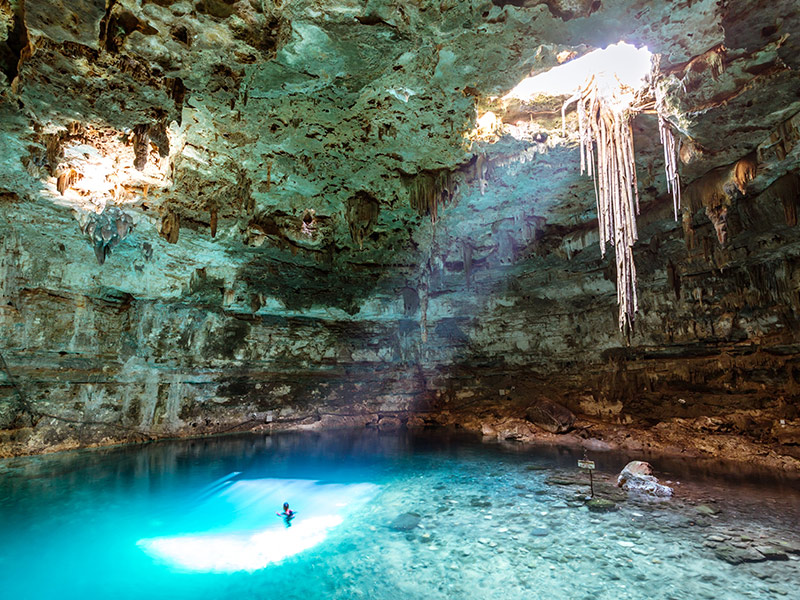 The city of Mexico has always been synonymous with romance, scenic cenotes, the language of love and tequila! Combine all those with an epic yoga treat and you'll be sating multiple travel bugs with one dream trip. Between swimming in the bluest cenotes,  indulging in Mexican food and plenty more, you can now focus on wellness with a six-day beachside yoga retreat in beautiful Yucatan. The retreat takes place in March, at Casa Richard's Villa, Chicxulub, Yucatan and includes five nights accommodation, daily meals, daily yoga, and a private boat excursion. Book as soon as possible to avoid disappointment. 
Where to stay: Casa Richard's Villa, Chicxulub
What to do: Daily yoga at three different skill levels, walking tours, boat excursions and more.
Cost of retreat: R12,735 per person. 
Average spend per day: R758 outside of the yoga treat. 
5. Harbour Island, Bahamas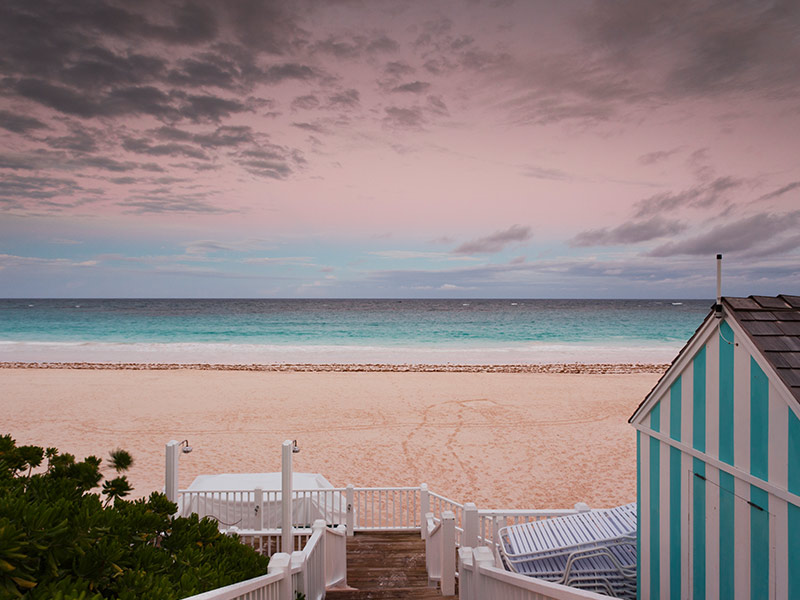 Needing absolutely no introduction, the Bahamas is home to the pink sands of Harbour Island. That's right, pink. One need hardly unpack why the Bahamas would provide one of the best romantic getaways for couples, but have you ever seen a pink beach? The unique phenomenon is caused by thousands of broken coral pieces, seashells and calcium carbonate materials left behind by tiny marine creatures with pink and red shells or foraminifera. Whether you're looking to turn up the romance or pop the question, what better place than on a pink beach in the Bahamas? 
Where to stay: Royal Palm Hotel
What to do: Pink Sands Beach, Briland's Blue Hole, Carribean cuisine, snorkelling  more
Average spend per day: R1,825. Price of hotel not included. 
Also read: Striking Pink Beaches of the World
With so many unique travel choices and such an easy booking process, the only stress you have is deciding on when to take that trip. If you'd rather have a package created for yourself and your sweetheart, we have a dedicated team of experts ready to help you build the perfect holiday package. 
What's one of the most unique romantic getaways you've been on? Drop us a line in the comments and let us know. Don't forget to sign up to our newsletter to stay on top of flight deals, sales, promotions and much more. 
All information on this blog page was correct at the time of publishing and may change at any time without prior notice. Travelstart will not be held liable for loss or inconvenience resulting from the use of out-dated or incorrectly noted information.