Margate, the popular seaside town in KwaZulu-Natal, offers a vast playground drizzled in all things fun! Margate is the destination you stop at, along your coastal road trip or when you're looking for a holiday town with many outdoor activities. It is also known as the Hibiscus Coast, named after the thousands of lovely hibiscus flowers that bloom along the coastline. But what exactly are the best things to do in Margate? Travelstart takes a look at the many intriguing things in and around this beautiful town.
Not sure about what to do in Margate? Here are 10 worthy attractions and activities to do in this lovely coastal town.
1. Surfing
If surfing is on top of your list of things to do in Margate, then this town will deliver the best surfing conditions for all. There are surf shops who offer lessons too for those looking to brush up on their skills in the water.
2. Deep-sea fishing
One of Margate's attractions and activity that keeps people coming back is deep-fishing. There are several fishing charter companies that do day trips out to sea. You can catch a range of species, including salmon, king mackerel, bluefin tuna and the mutton snapper. Don't forget, during June and July, the KwaZulu-Natal coast comes alive as the sardines make their annual run through the south coast waters.
3. Golf
Golf enthusiasts will be pleased to know that one of the finest golf courses on the East Coast of South Africa is at the Margate Country Club. You'll find many other golf courses located in the greater Margate area such as Port Shepstone Country Club, San Lameer Golf Estate Resort and Southbroom Golf Club. These golf courses can be enjoyed all year round. Take in the pleasant coastal views as you make your golfing experience even more incredible.
4. Canoe and paddleboat
Hire a canoe or paddleboat and go up Bilanhlolo River. Perfect for the whole family, you can explore the wonders of Bilanhlolo River and Ramsgate Nature. There are canoe and paddleboats for hire. This will prove to be a relaxing but fun activity.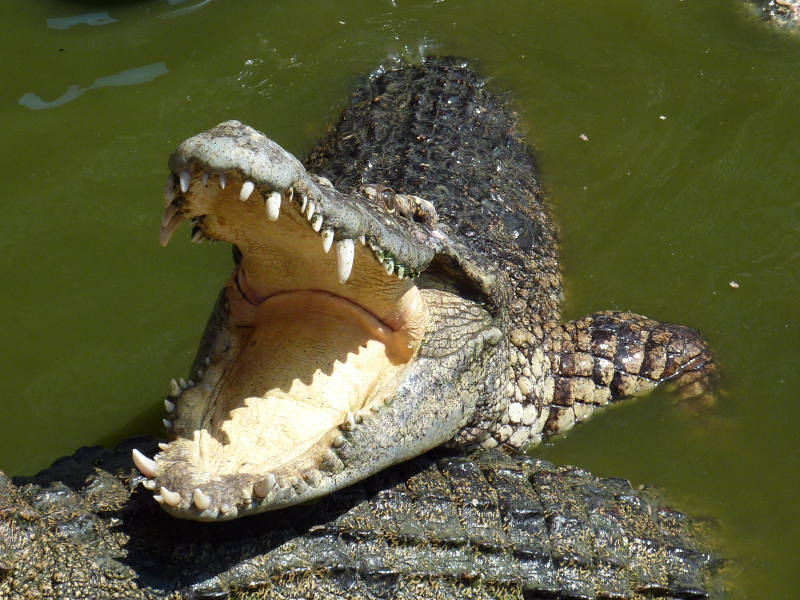 5. See remarkable reptiles
A thrilling Margate attraction to strongly consider visiting is the Pure Venom Reptile Park. Here, you'll find an interesting collection of indigenous and exotic reptiles. Promoted as the biggest reptile farm in Africa, Pure Venom Reptile Park is the place to go to if you want to see iguanas, crocodiles and a variety of snakes. You'll also get to see the mating rituals of the boomslang, mambas and gaboon vipers.
6. Go-kart racing
If you're looking for speed, the best thing to do in Margate is visiting Kart Freaks. This cool establishment is home to go-kart tracks, quad bikes with an ATV track and paintball. Kart Freaks is the ultimate place for those seeking a thrilling encounter while in Margate. There is also a kids play area and braai area, so take the whole family along.
7. Antique and souvenir shopping
Find some of the most treasured items at Ramsgate Relics and Antiques. This cosy shop is home to beautiful furniture and relics from the past. Ramsgate Relics and Antiques is a great shop filled with ancient memorabilia from days gone by. Get lost in this quaint little shop.
8. See beautiful butterflies
To add a dose of beautiful nature to your list of things to do in Margate, make your way to Ramsgate Butterfly Valley. This incredible place specialises in breeding butterflies that are native to South Africa. Once at Ramsgate Butterfly Valley, you will have the chance to view the life cycle of the butterfly. In this space, you'll immediately feel the calm atmosphere surrounded by greenery and colourful butterflies.
9. Coffee tasting
Take a 30-minute drive outside of Margate and find Beaver Creek Coffee. If you're a coffee connoisseur, then this is the perfect thing to do. Visit the Beaver Creek coffee estate and sample the coffee on offer. There are various interesting things to do on the estate, including a walkabout tour where you'll learn what goes into making that aromatic cup of coffee. 
10. Eat yummy waffles
Serving freshly made waffles since 1991, The Waffle House is the ideal place for those with a sweet tooth. This fine establishment is a historical South Coast landmark. Located less than 10-minutes from Margate Beach, a stop at this one-of-a-kind waffle haven is mandatory. You can enjoy a walk across the wooden bridge to the Ramsgate beach for some tranquil views after devouring your delicious waffle.
How to get to Margate
Are all these incredible things to do in Margate making you want to go there right now? As the festive season unfolds, this lovely coastal town awaits you. With its beautiful blue flag beaches and an array of things to do and see, it makes sense why Margate is the holiday capital of the South Coast in KwaZulu-Natal. 
Book your cheap flights with FlyCemaAir from Johannesburg to Margate. The airline exclusively offers flights from Johannesburg to Margate, three times a week on Wednesdays, Fridays and Sundays.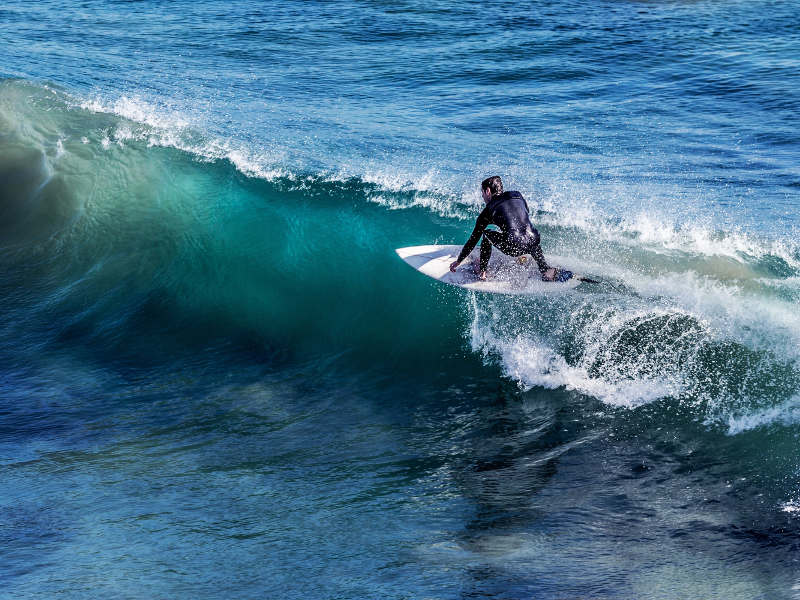 Now that you're aware of all the amazing things to do in Margate and how to get there with a quick flight from O.R. Tambo International, you're ready to have the best coastal holiday this festive season.
Sign up to our newsletter for great deals to this fun destination and more. 
What are your favourite things to do in Margate and its surrounding areas? Let us know in the comments below.
All information on this blog page was correct at the time of publishing and may change at any time without prior notice from the original source. Travelstart is not affiliated with immigration authorities or their application centres and will not be liable for loss or inconvenience arising from the use of information from this website.