Nestled in southwestern Europe lies the coastal nation of Portugal. Its rich, intriguing culture has been shaped largely by the expansive coastline that spans almost a thousand kilometres of the country. Portugal has been a hot topic for the well-travelled for some time now, and it's easy to see why!
The home of port wine and football icons is blessed with a Mediteranean climate that lends itself well to the myriad things to do in Portugal. Bordered only by Spain, Portugal remained mostly isolated from the rest of its European counterparts, which may account for its strong heritage and old-world charm.
In no particular order, these are the top 11 highlights and things to do in Portugal:
1. Port Wine
The northern provinces of Portugal have become synonymous with vinho do Porto or Portuguese fortified wine. Porto makes for a great base from which to navigate the nearby northern villages and historical landmarks, as well as sampling port in the heart-centre of its origin. Add to that the beautiful Portugal weather and you have a winner!
The Douro Valley is just over an hour's drive inland from Porto and is one of the most unforgettable places to visit in Portugal. Also renowned for its port, the Alto Douro Wine Region is a UNESCO World Heritage Site. Navigate the sweeping, picturesque landscape by train, and take a boat ride or canoe trip along the Douro River when you arrive.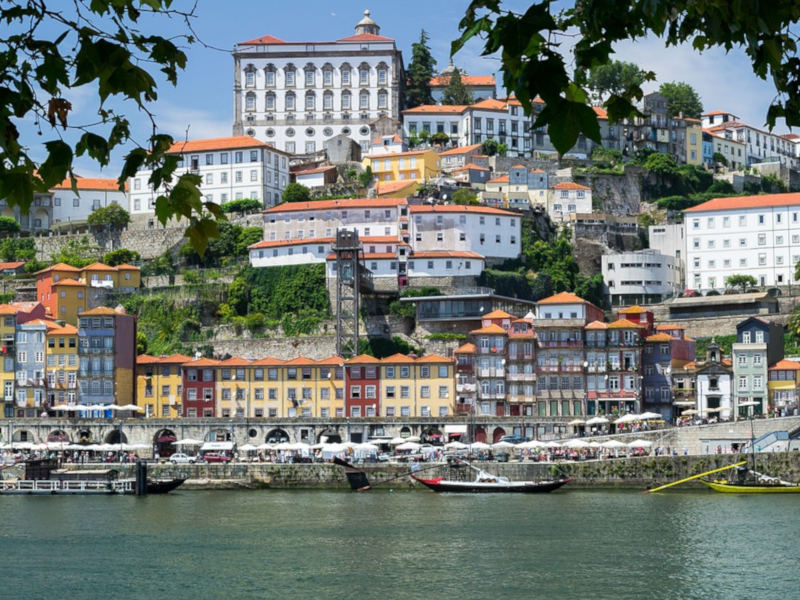 2. Football
Possibly the country's most popular sport, football is to the Portuguese what rugby is to South Africans, and it is taken very seriously (or not too much). One of the best things to do in Portugal is to catch a football match or find one to watch in one of the many pubs and sports bars screening the games.
3. Beaches
There are a string of sun-soaked beaches to choose from along the expansive coastline of Portugal. Venture off the coast of the mainland and you will find dazzling beach destinations in the Azores archipelago too, complete with that gorgeous, Mediterranean Portugal weather.
When is the best time to visit Portugal and its gorgeous coastline? Blessed with a Mediterranean climate, the 'California of Europe' as it is dubbed, boasts enjoyable weather throughout the year. While conditions in the north are cooler in winter (December to February), the south experiences perpetually mild weather.
4. Azores
Of all your possible Portugal travel opportunities, visiting the Azores is a must! The autonomous Atlantic archipelago of Portugal is somewhat of a travellers secret, but once discovered, you'll understand just why it's worth the trip.
The Azores are blessed with azure blue lakes fringed by forest, rolling green slopes, Blue Flag beaches and a handful of UNESCO declared biospheres. Nutrient-dense ocean currents attract an array of marine life to be explored on a dive, while above the surface, watersports, surfing and sunbathing await.
5. Algarve
The southernmost region of Portugal, Algarve, is famed for its spectacular beaches, shaped into coves by staggering cliffs and sea caves. A favourite amongst locals and tourists alike, Algarve draws visitors in across the year to its many beachside resorts, bars and restaurants.
Apart from a beauty that rivals neighbouring Mediterranean beach locales, Algarve is also home to the Benagil Cave, one of the famed sea caves that must be seen to be believed. And Ria Formosa nature park offers an escape into nature if you tire momentarily of the bustling resort-side activities.
6. Folk Music
Listen to a fadista belting soulful storytelling through traditional folk music, in the cosy confines of a fado restaurant, or Casas do Fado. Be moved while savouring a robust meal. Making it onto UNESCO's Intangible Cultural Heritage List, there are two traditional styles that include those found in Coimbra and Lisbon.
7. Lisbon
As Europe's oldest capital city, Lisbon is one of the country's biggest drawcards for experiencing a sampling of Portugal's history, food, culture, architecture and beaches in a single visit. The social city has so much on offer that you may find it difficult to leave!
Hop onto the iconic yellow Tram 28 (if you dare to brave the queues) to navigate the rolling hills in the quieter parts of Lisbon, chugging past landmarks, sights and a slice of local Lisbon life. Be sure to get a closer look at the Azulejo tiles that form an artistic patchwork across the city, at the National Tile Museum.
Of all the great things to do in Lisbon, you certainly won't want to miss the chance to curl up in the evening at a cosy fado restaurant, possibly with a glass of port in hand, or indulge in dinner at one of the award-winning restaurants. An array of markets also offer the opportunity to buy local produce, freshly prepared cuisine, or scoff back an ice-cream cone.
8. Landmarks
Possibly top of the Portugal tourist attractions has to be the natural and constructed landmarks that keep a record of the country's diverse culture throughout history. From the Benagil Sea Cave in Algarve to the seemingly candy-coated facade of Pena Palace just outside Lisbon, there is a myriad of landmarks to be photographed and enjoyed.
History buffs will enjoy browsing the Belém Tower on the northern banks of the Tagus River, with its centuries-old design and fascinating history. Nearby the Jeronimos Monastery, with its grand architecture and historical significance is also the birthplace of the Pastéis de Nata!
9. Architecture
From crumbling castles, defensive forts, aqueducts, arches and churches, the architecture of Portugal tells a story of the country's changing physical and cultural landscape throughout history.
Starting in the north, Luis I Bridge is an iconic piece of architecture in Porto that spans the River Douro and the longest arched bridge of its kind in the world on completion and shares spectacular views of the surrounding landscape.
Along the western coastline, the Castelo de Óbidos has witnessed a colourful history since its early days as a Roman settlement. As one of Europe's most impressive castles, it is one of the most unmissable things to do in Portugal.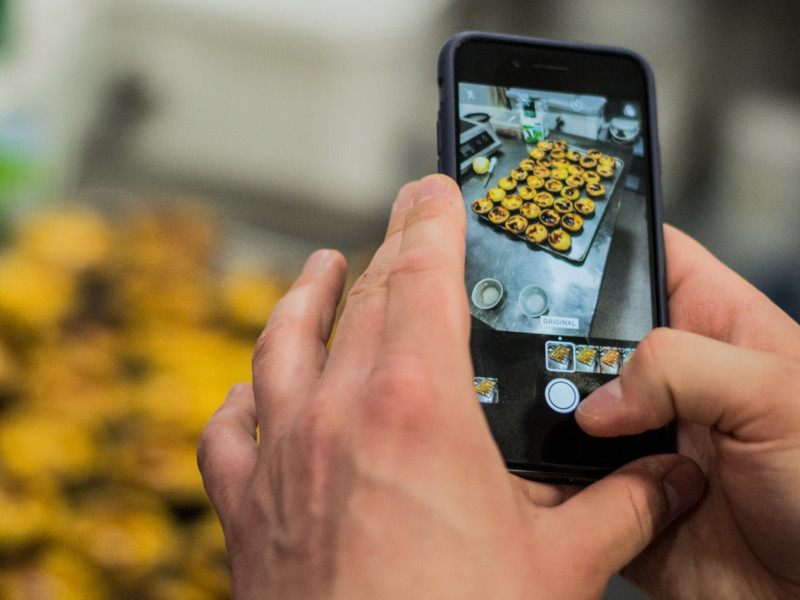 10. Food
When deciding on what to do in Portugal, food experiences generally come up top of the list. So your trip to the coastal nation would be incomplete without indulging in local cuisine, sourced from the seashores to the rolling plains and mountain ranges that make up its landscape.
Sample grilled sardines, or sardinhas assadas, plucked from the Atlantic Ocean and eaten with bare hands or opt for salted cod (or bacalhau). For the sweet tooth, Portuguese specialities include custardy Pastéis de Nata, chocolate salami and Leite de Creme.
11. Surfing
Some of the best places to visit in Portugal also happen to be prime locations for catching the waves. Located on the Iberian Peninsula, Portugal's coastline lies to the south and west of the country, along the Atlantic Ocean.
Nazaré Portugal has offered numerous well-known surfers the opportunity to inscribe their names into the Guinness World Records for the largest waves surfed in the world. While winter through to spring (March to May) offers the best surf conditions overall, summer (June to mid-September) promises gentler waves for less experienced surfers.
Central and Southern Portugal are the most popular with surfers, with a handful of surf locales also enjoyed in the north, near Porto. Other top surfing spots in Portugal include those found in the Azores and Madeira archipelagoes.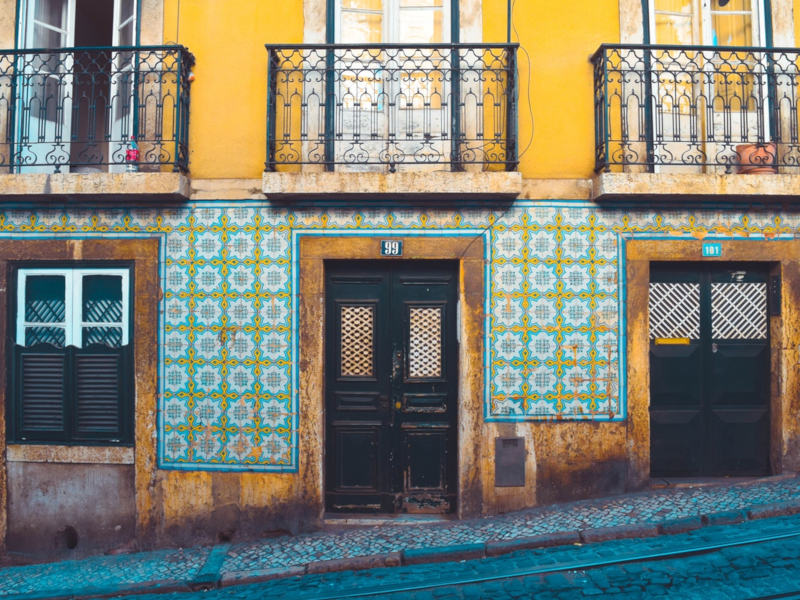 With an almost endless array of things to do in Portugal, our list of 11 of the best things to see, do, taste and enjoy should get your European dreaming started. And as if you needed more of a reason to go, browse cheap flights to Portugal on Travelstart, and learn more about the ins-and-outs of the country.
Sign up to our newsletter and get ideas for your upcoming trip, including other locales to add onto your travel itinerary!
Have you savoured the tastes and sights of Portugal? Tell us about your trip to southwestern Europe and the top things to do in Portugal from your first-hand experience.
All information on this blog page was correct at the time of publishing and may change at any time without prior notice. Travelstart will not be held liable for loss or inconvenience resulting from the use of out-dated or incorrectly noted information.