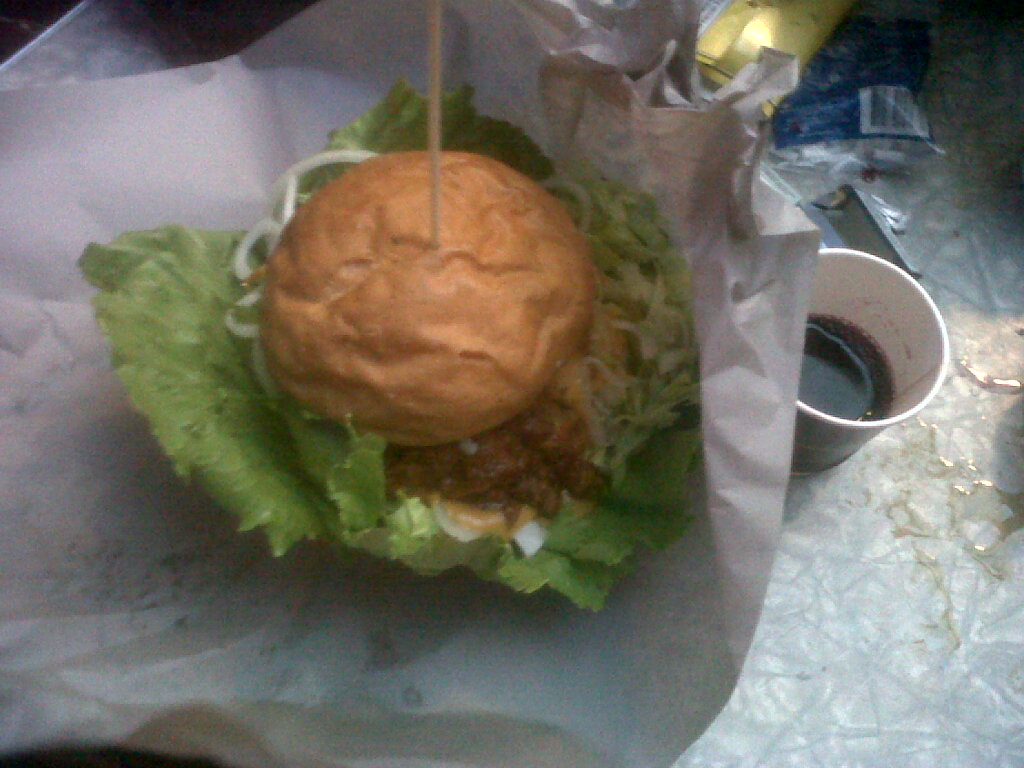 Are you looking to eat the juiciest, most delicious, scrumptious and biggest burger of your life? Then visit The Dog's Bollocks.
Nestled in a quiet part of Gardens (6 Roodehek Street) lies a place so incredibly quirky and amazing, it will leave you drooling for more. Every tourist to the Mother City should try this tiny restaurant/garage eatery (below). In the short time that it has been open, it's become somewhat of a Cape Town institution. No really.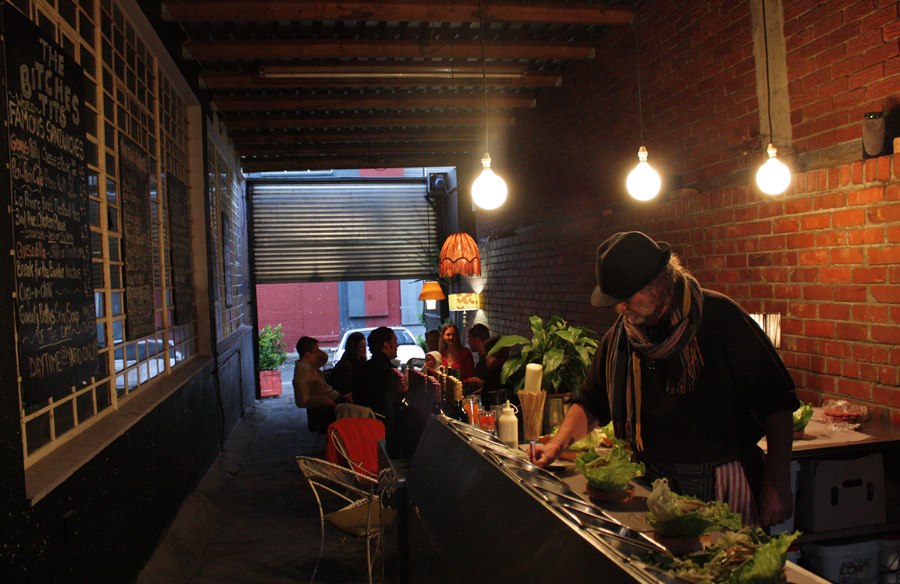 Serving plus minus only 50 burgers a night, this fun hipster joint prides itself on serving the largest burger in town. Yes, it is difficult to hold with two hands, but being messy is definitely not frowned upon here. It is more like a prerequisite for dining here.
What makes this place so cool is that you can bring your own drinks, for no corkage at all. That is beer, vodka, gin, coca-cola, except for wine. Just be sure to leave the British owner making the burgers (above) a cold beer in the fridge as a thank you. He also makes his own red and white wine, so be sure to try it at only R60 a bottle. It is truly delicious.
The burgers are R60 a pop and comes with a choice of yummy sauces, like Mexican chilli, cheese, etc.
The garage eatery is set in a place called the YARD. This is basically a collection of concepts housed in one place. The three concepts are: 'The Dogs Bollocks' at night and 'The Bitches Tits' in the day, along with 'Deluxe Coffeworks' coffee bar.
So, great food, great wine and great coffee are basically served here throughout the entire day.
This is currently one of my favourite places to visit in Cape Town, and I'll gladly return again and again.
Photo via Facebook.
You might also like: