What is not to love about a city that is pink, filled to the brim with palaces and forts, intricate architecture, rich history and royal heritage, and mesmerising details? If this isn't your idea of a bucket list city, then what is?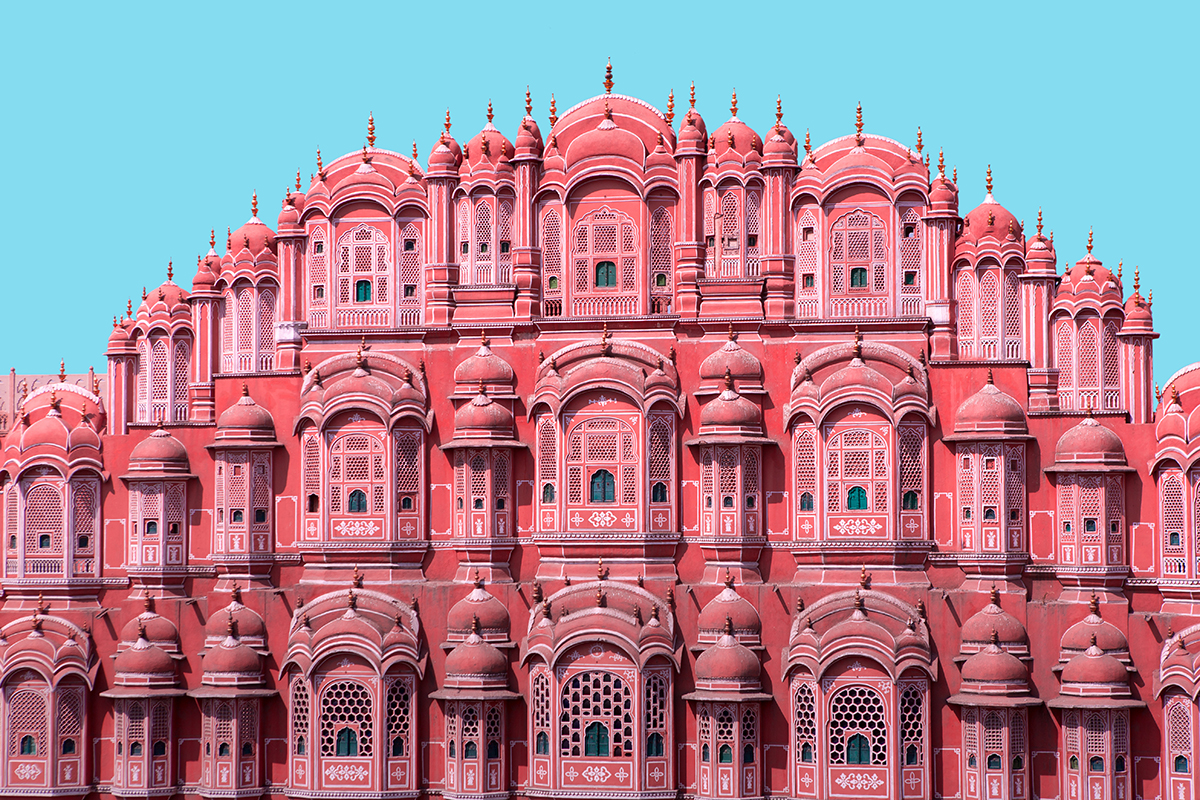 Jaipur, along with Agra and Delhi, forms part of India's Golden Triangle, thus drawing an unimaginable amount of visitors each year. It is no surprise as to why.
Not only is this city all shades of pink, but its fortified walls harbour untold stories and carry with it a bounteous charm. Its past, holding true to its roots and values, is within easy grasp, as evident in its living heritage and rich culture that you will still see present here today. 
Here you will experience a royal aura which is still perennial in its multitude of breathtaking forts, lavish palaces and 5-star hotels. In fact, most of the hotels here, no matter how ramshackle they are, are called palaces. Interestingly enough, some of the world's most expensive hotel suites can be found in this royal city. For example, the Raj Palace Hotel charges US$ 50,000 for their most luxurious suite per night. 
Despite these lavish hotels, this compelling city will leave you wanting more.
Architecture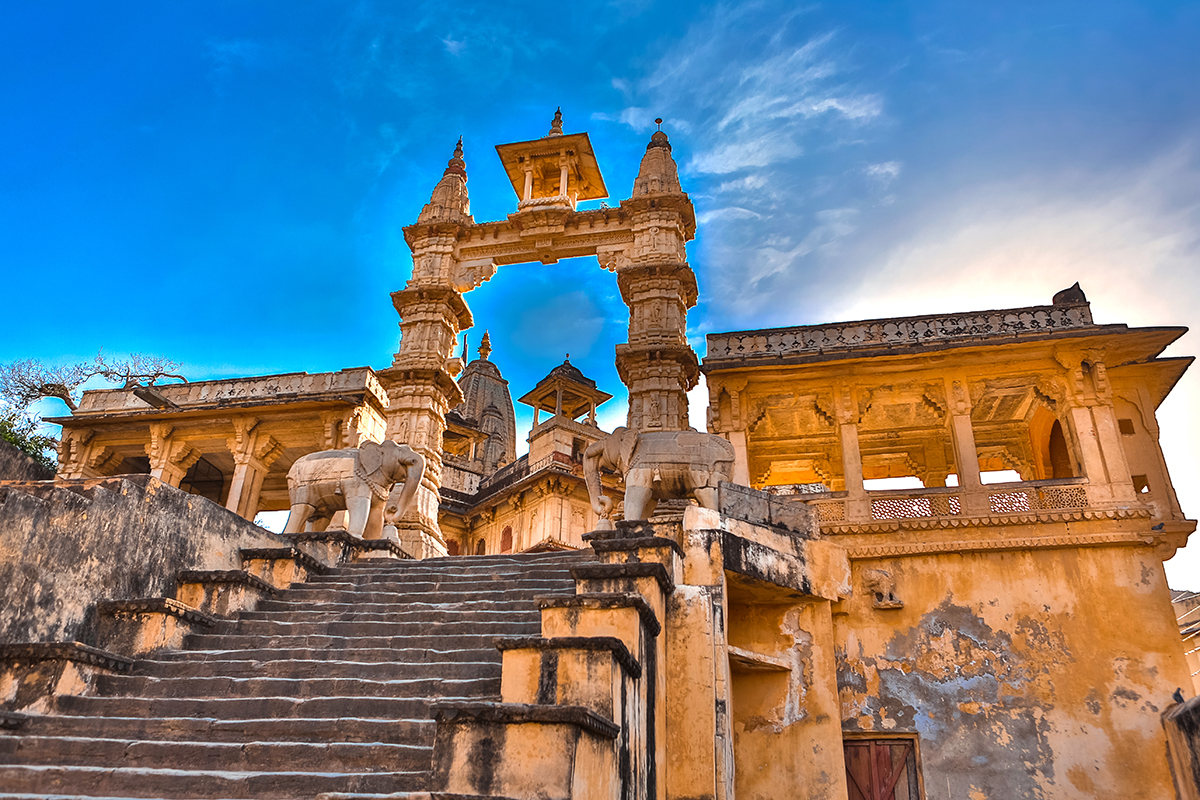 Jaipur's intricate architecture is unlike any other you will find in the world. Its design is both an amalgamation of religious beliefs and scientific enquiry and depicts both themes of power and kingship. 
Not only was this one of India's first planned cities, but it was also built in the form of an eight-part "Mandala" known as the "Pithapada" – a basis of Indian Vastu and Astronomy.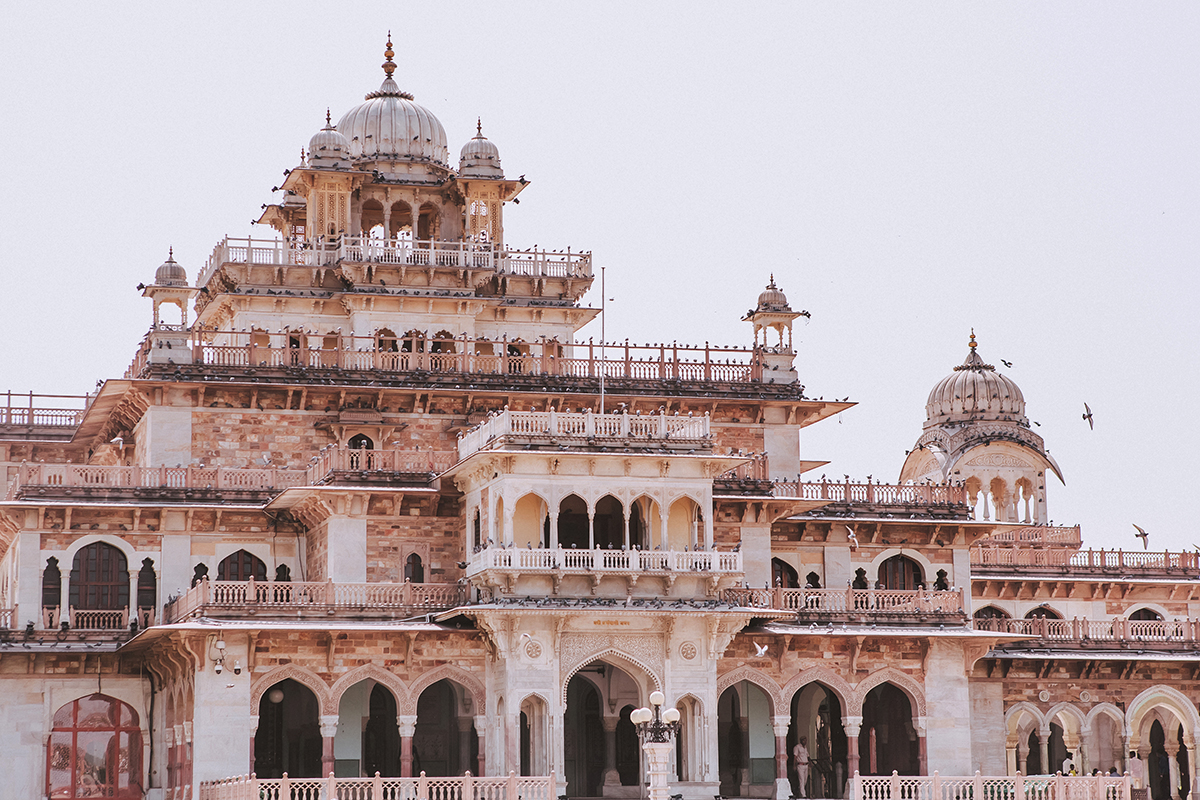 The city is designed in a grid with gates marking cardinal directions. It is divided into nine blocks, of which two consist of state buildings and palaces, and the remaining seven are allotted to the public. More so, all commercial shops were designed in multiples of nine, making that 27 in total. The number nine signifies the nine planets of the ancient astrological zodiac, and 27 signifies the 27 nakshatras.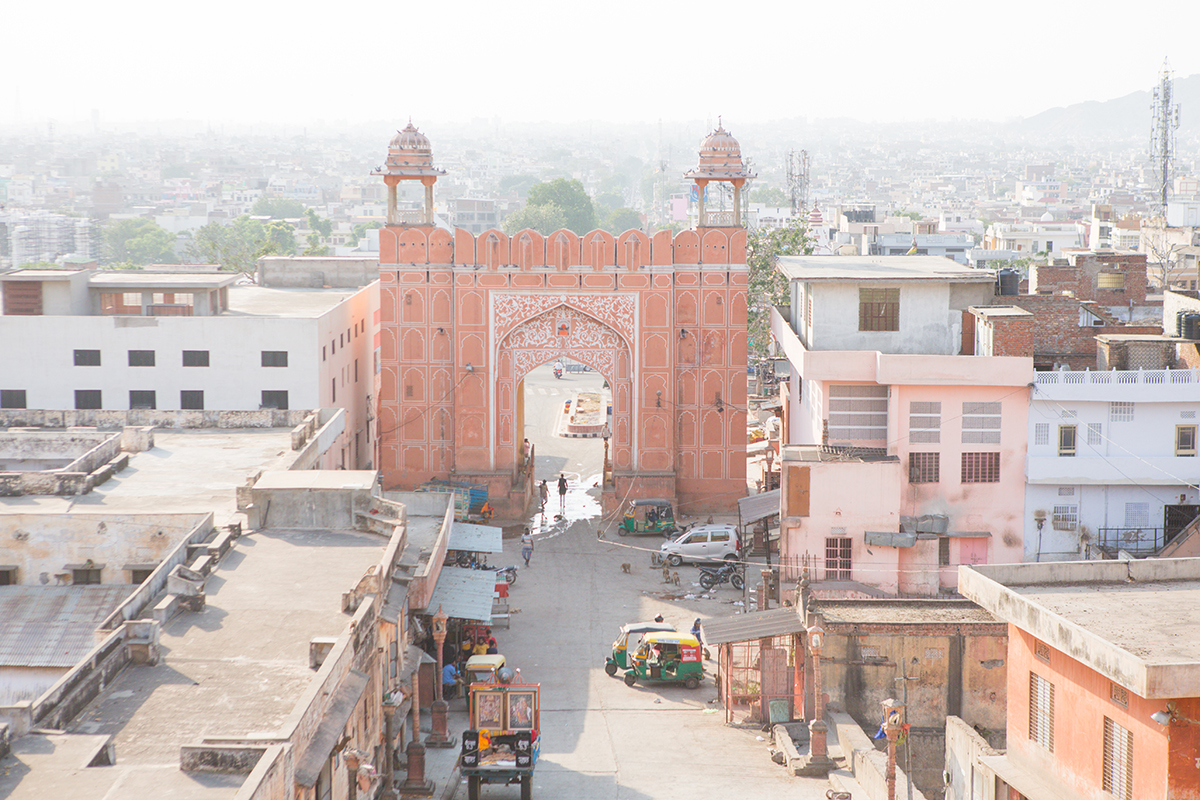 What's more, this city has been nicknamed the "Four-Walled-City". It has six-meter high fortification walls called "Parkota" that wrap the city all around and has seven unique entry gates. 
Why is it pink?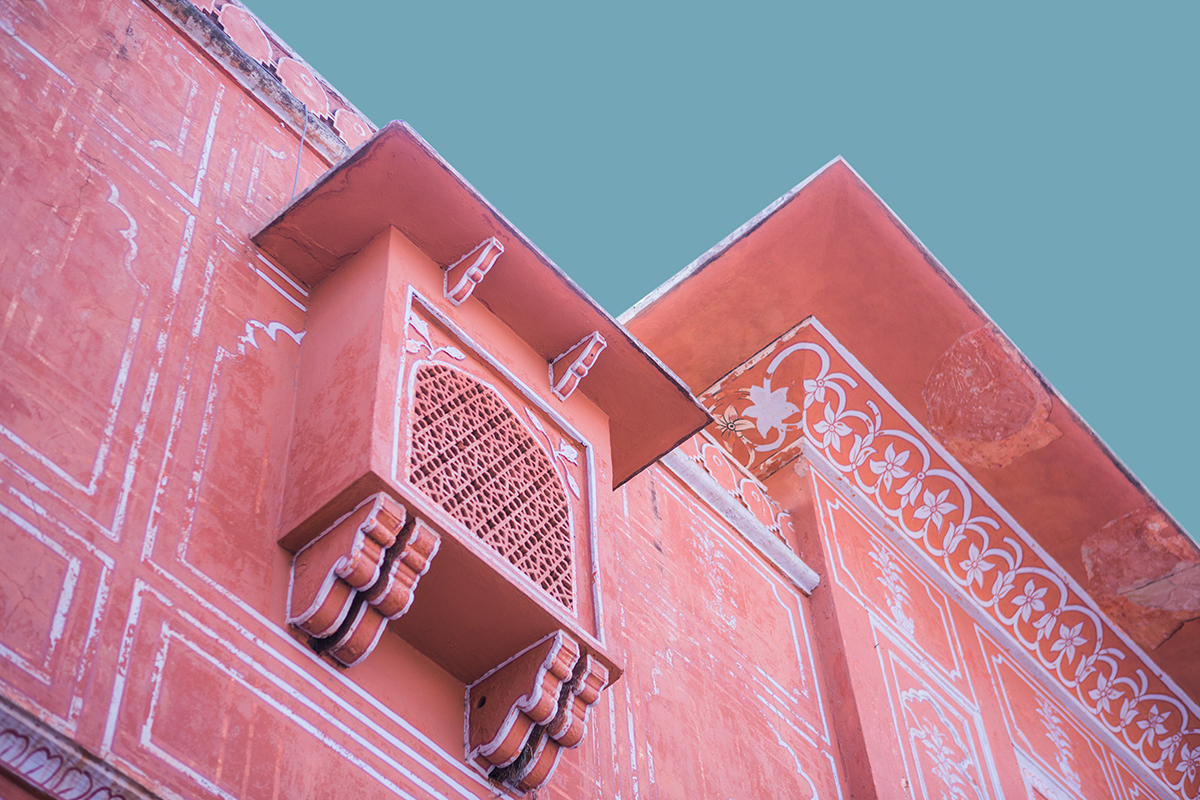 If a member of the royal family were coming to your home, what would you do to spruce it up a little? 
Well, the King of Jaipur went above and beyond in dazzling his royal counterparts that were coming for a visit. In an effort to impress the Prince of Wales ahead of his state visit in 1876, the King had the entire city painted pink. Hence its name – "the Pink City".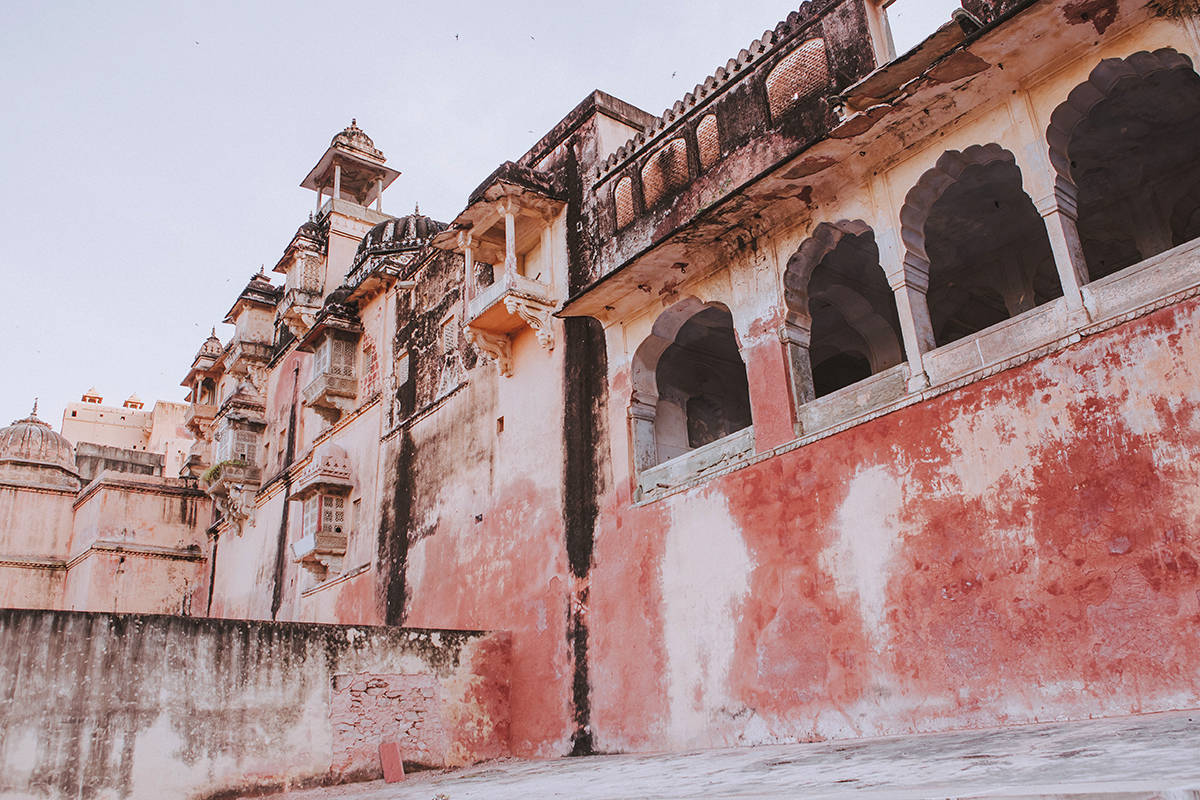 As for the king's grand plan to impress his guests, it seems to have worked. Pink, after all, denotes the colour of hospitality, seeing that the city is carefully planned around sentimentality. 
The pigment giving way to its colour was brought in from Kanota, located about 16 kilometres away. More so, mines were also dug closer to Jaipur to extract the stone needed to make additional pink paint.
Five sites not to miss
1. Hawa Mahal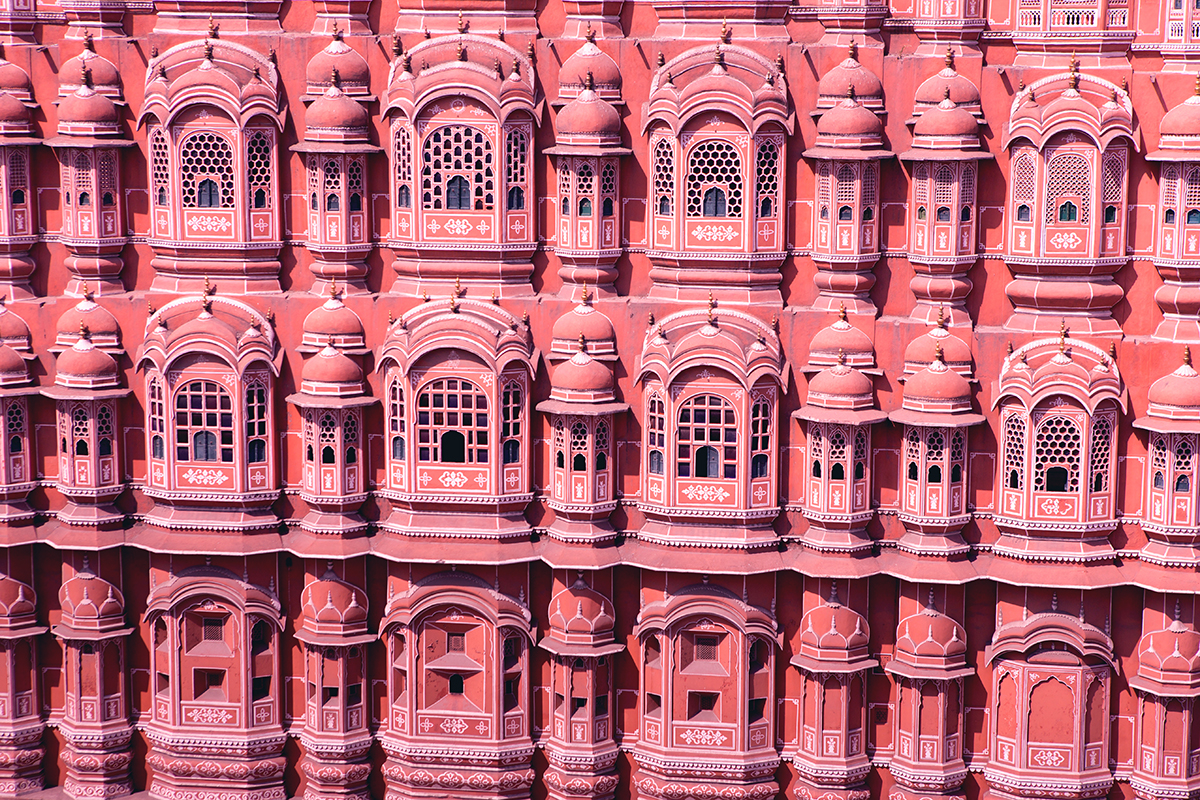 Now, this is an architectural marvel. The Hawa Mahal. or Breeze Palace, boasts an interesting honeycombed five-storey facade with 953 peep windows. It was constructed in 1799 from pink sandstone and built in the form of Krishna, the Hindu God's crown. 
The beautifully carved windows allow a breeze to blow through the palace, giving way to its nickname. It is claimed that these windows, that are the size of a peephole, served a second purpose. They were used by royal ladies to enjoy the everyday street scenes without being noticed.
Interestingly, the Hawa Mahal is the tallest building in the world without any foundation. More so, there isn't any door in the front. The palace can be entered from behind and, in contrast to the rich decoration of the exterior, the interiors are much simpler.
2. Jantar Mantar
The Jantar Mantar, along with the Amber Fort are the city's two UNESCO World Heritage sites. And for a good reason. Jantar Mantar houses a large collection of astronomical instruments and the world's largest sundial, gaining worldwide popularity. What makes this unique is that, in the 17th century, the King of Jaipur built 19 of these instruments. He did this so he could observe the astronomical positions of the solar system with the naked eye.
3. Nahargarh Fort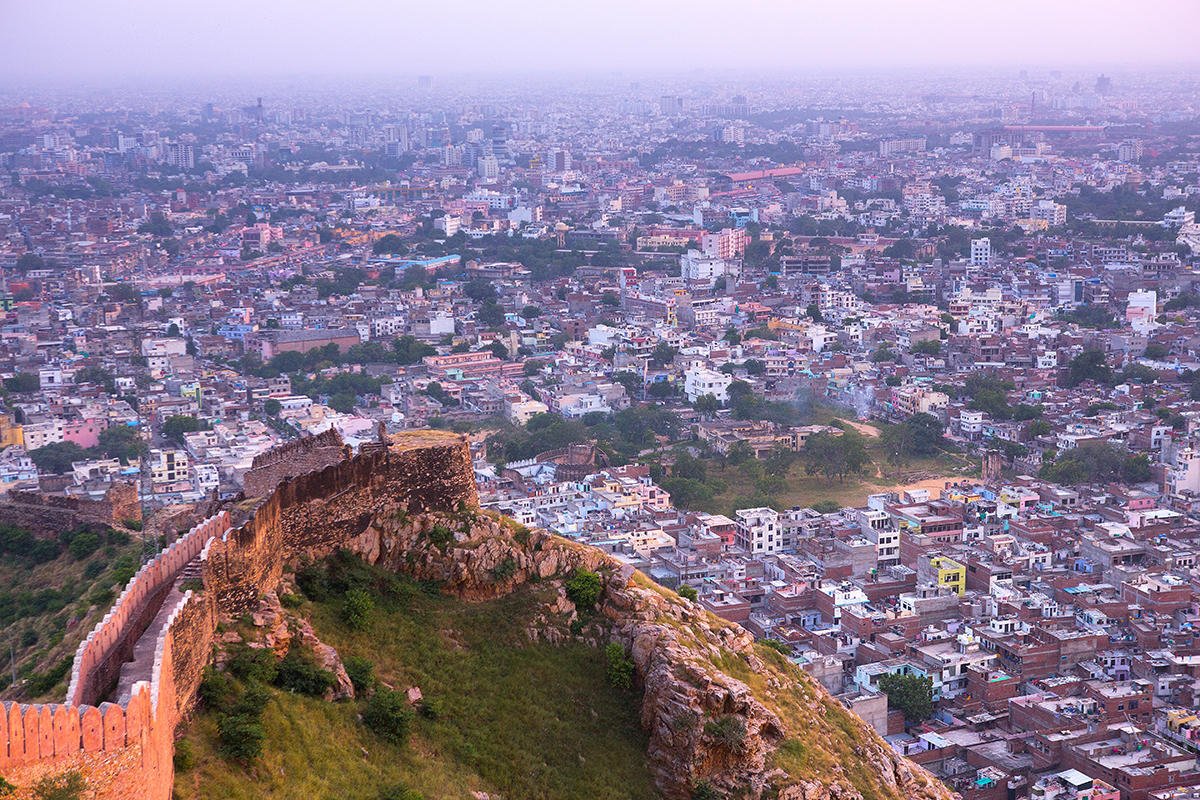 At the Nahargarh Fort, you can witness the unique combination of Indian and European architectural styles. Inside, there are seven palaces, royal apartments, a large well, a range of temples and a museum.
While you are there, check out the Madhavendra Bhawan. These are 12 identical bedrooms for each of the Maharaja's queens. They were constructed in such a way that the Maharaja could visit any of the queens' rooms without the others finding out.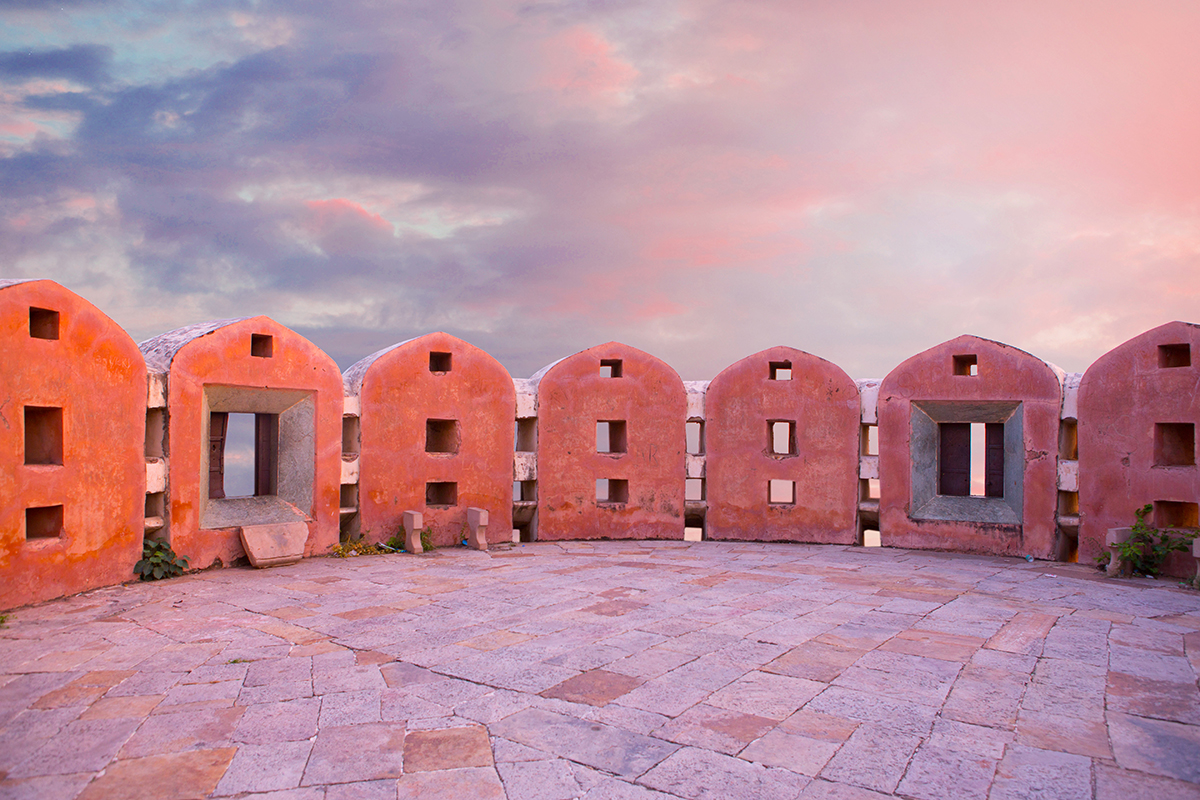 4. Jal Mahal, or Water Palace
Located in the middle of Man Sagar Lake, you will find the Jal Mahal Palace, or Water Palace, one of the city's most photographed monuments. It was originally constructed as a summer home and shooting lodge for the Maharajah, but today remains dormant for exploration. 
This palace is a perfect example of a low-rise symmetrical architectural style, and yet another one of the city's most impressive buildings. At first glance, it appears to only have two floors, when in actual fact it has five. The top two floors are only just visible as it appears to be floating in the water. 
5. Amber Fort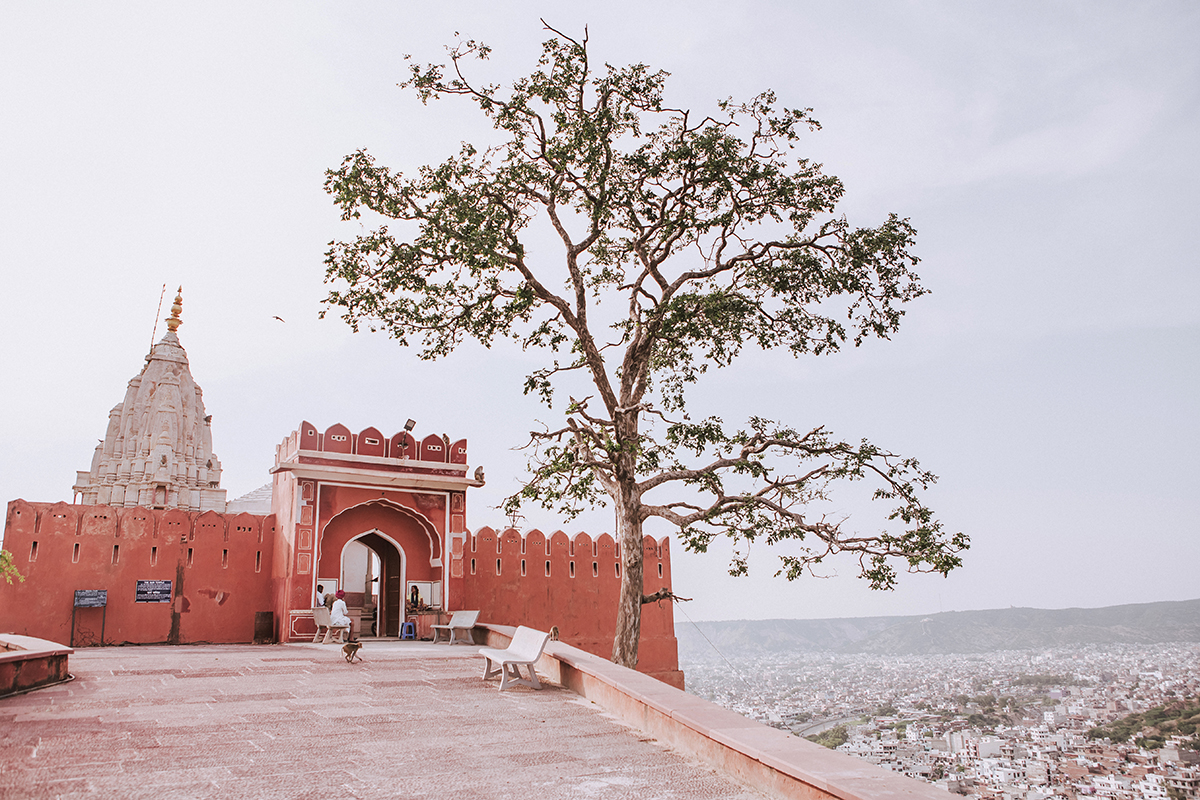 The Amber Fort is an extensive palace complex that overlooks the Maota Lake. It was once the home of the Rajput rulers and served as a strong defence ring around the city.  Architecturally, it is made of pale yellow and pink sandstone and is an important example of ancient Indian and Mughal architecture. It is for this reason that it was declared a UNESCO World Heritage site. 
You will just love the elaborate mirror work found inside, which adds to its grandeur. The Sheesh Mahal walls and ceiling are lined with thousands of tiny glass mirrors. You might be surprised as to why. In ancient times, royal ladies were not allowed to sleep in the open, so in order for the Queen to watch the stars, the Raja came up with this concept. When candles are lit in the hall, the tiny mirrors turn the candlelight into thousands of stars. 
And just like the town's unique layout, the fort's positions have been carefully planned. It is joined to both the Jaigarh Fort and the Nahargarh Fort by a subterranean path.  This once served as an escape route for the Royal family during the war times.  
The Jaigarh Fort is a must-see as well. It houses the "Jaivana", which is the world's largest cannon on wheels.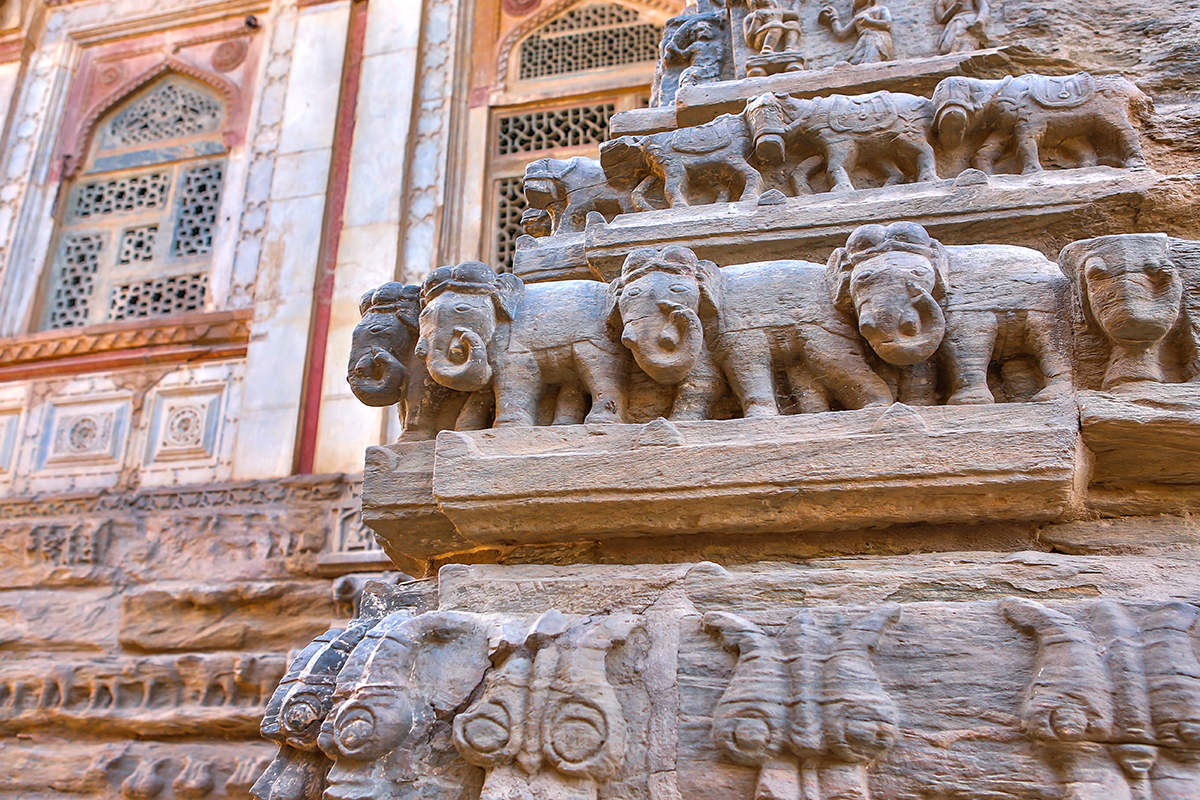 Visa requirements
South African passport holders require a visa to visit India. An Indian e-visa is the simplest and free option, and it's valid for 60 days.
Ready for your next cultural getaway?
What's your favourite place in India? Let us know in the comments below.
Also Read:
---
*Disclaimer!
All information on this blog page was correct at the time of publishing and may change at any time without prior notice. Travelstart will not be held liable for loss or inconvenience resulting from the use of out-dated or incorrectly noted information.
All images on this post are credited to: Chantelle Flores | www.51countriesandcounting.com