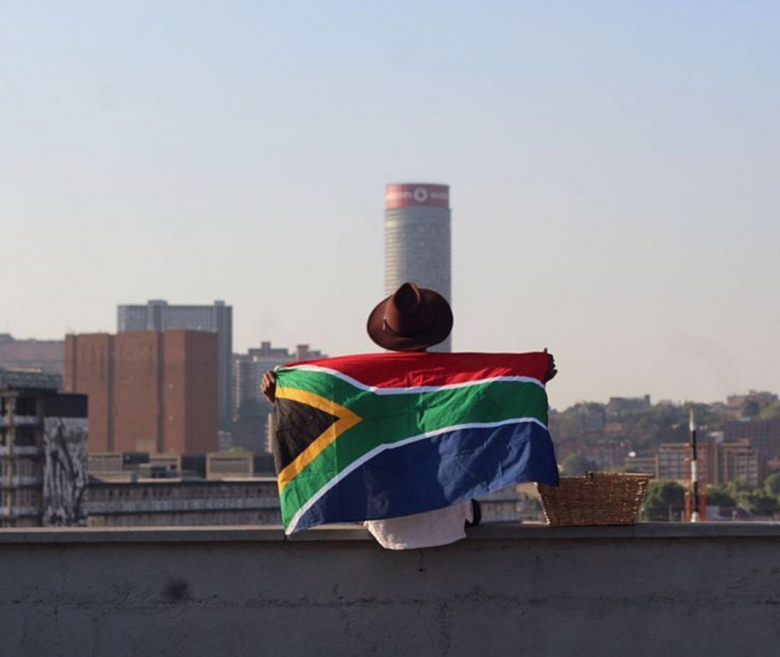 Not only is Joburg SA's economic powerhouse, it also attracted the most international travellers last year, who spent an impressive R34.5 billion. Insiders know there are several Joburgs. Firstly there's the glittery Sandton of money, power and elevators which go straight to the top. Then there is the Joburg of the person born elsewhere come to the City of Gold to seek fame and fortune.
Joburg is the pulse of the continent, with strivers from all corners of the Earth coming to make it big. Joburg is a hustler, an artist, an industrialist. Then there is the Joburg of leafy suburbs and Parkhurst cafés. This is the Joburg of the urban forest with 1. 2 million trees on the pavements and in the parks and 4.8 million in private gardens. This month Travelstart brings you Joburg for the urban adventurer with fun and fantastic ways to explore this multi-dimensional urban playground.
Header image courtesy of Curiocity Backpackers.
Yswara Tearoom, Maboneng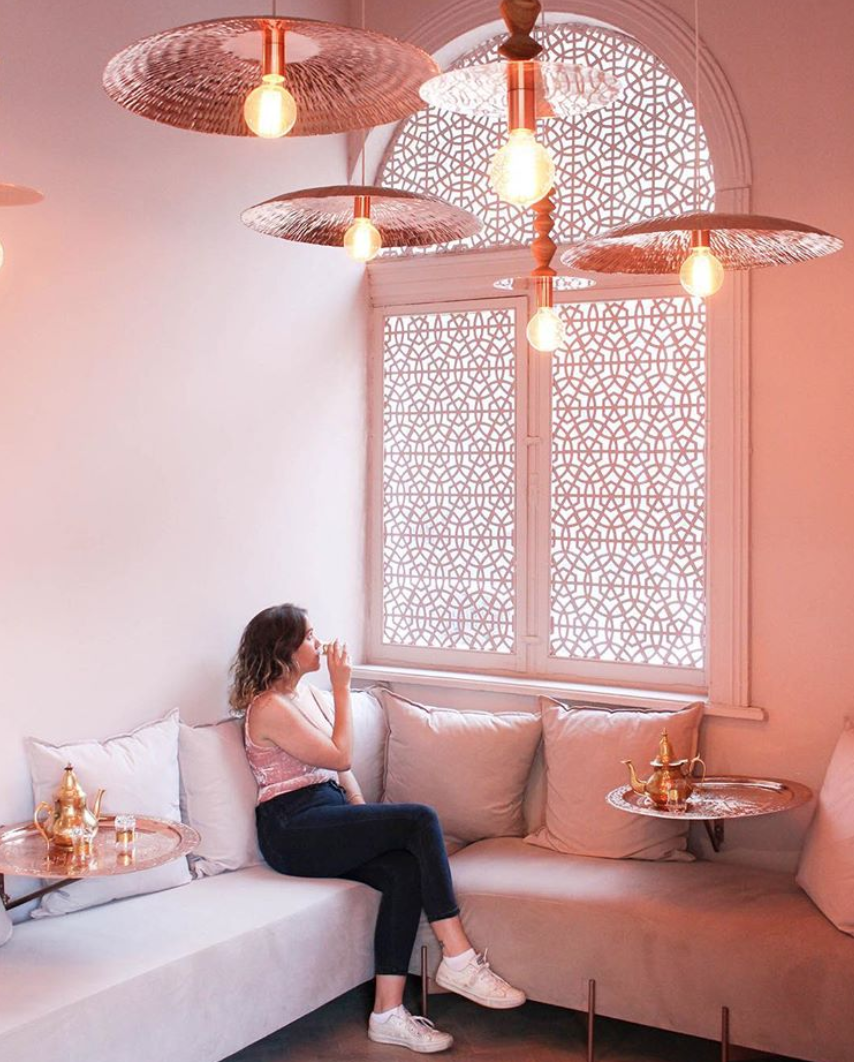 Image courtesy of @itslucysarah via Instagram
This gorgeous tearoom is maybe the most Instaworthy spot in the city. Try one of their dozens of proudly African teas (29 varietals). A popular option is the fragrant Queen Nandi tea from the African Queens collection.
The Cosmopolitan, 24 Albrecht Street, Corner Commissioner Street, Maboneng, City Centre, Johannesburg
Open Tuesday to Sunday from 9am to 5pm.
Closed on Mondays.
Average tea: R70 for a pot of tea to share.
Top tip:
While you're there, check out the Hazard gallery.
Hashtag Escape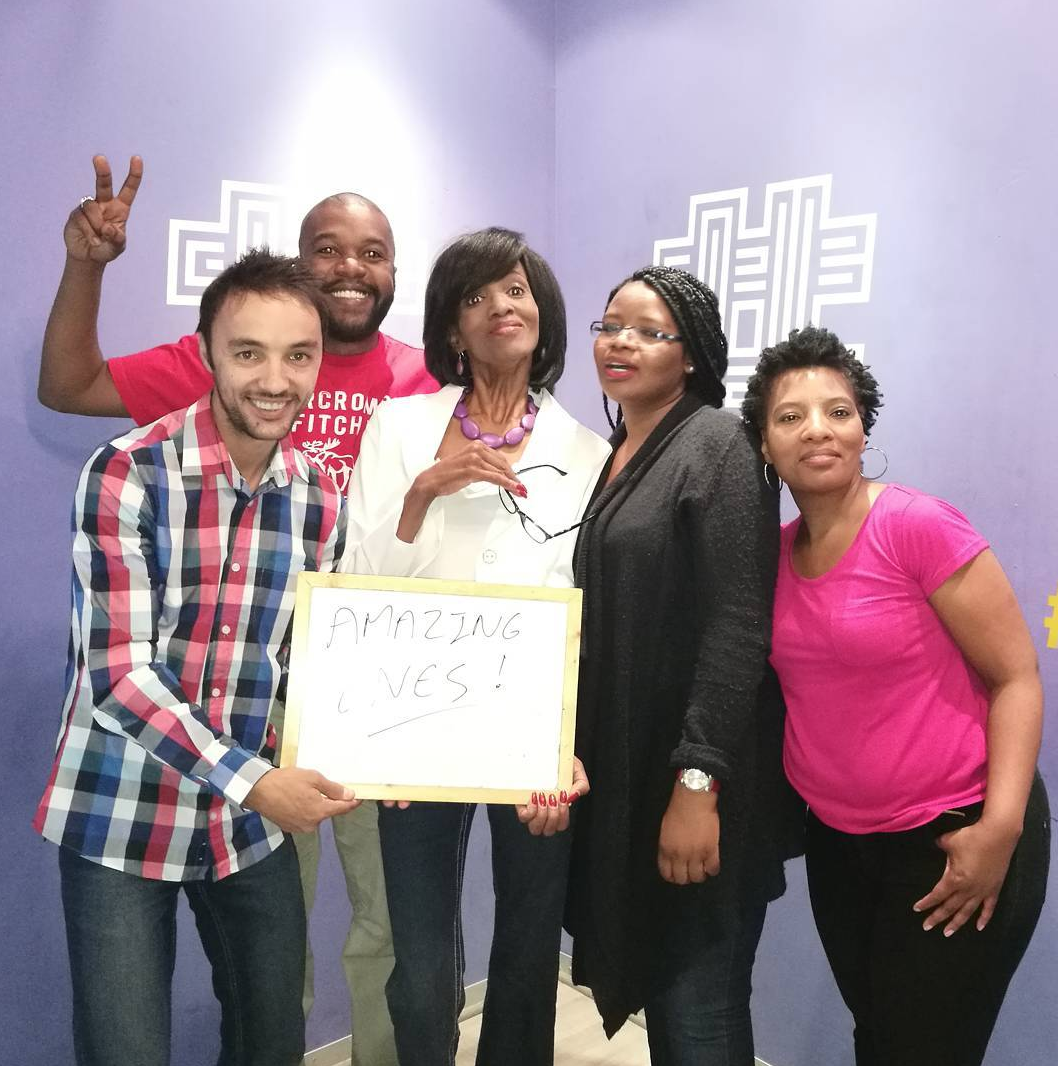 Image courtesy of @hashtagescape via Instagram
Play the Epic Puzzle Game at Hashtag Escape! You and your team of 3 to 7 friends are locked in a mysterious room with just an hour to solve the puzzles and escape the room. There are three different puzzle rooms available each offering an entirely novel experience. Choose between the Hack Out, the Rebel Room and the Closure.
Hashtag Escape has rave reviews online and is a popular choice for team building adventures and children's parties.
R230 per person.
Call: 079 379 0410.
Norwood, Joburg
Mainstreet Walks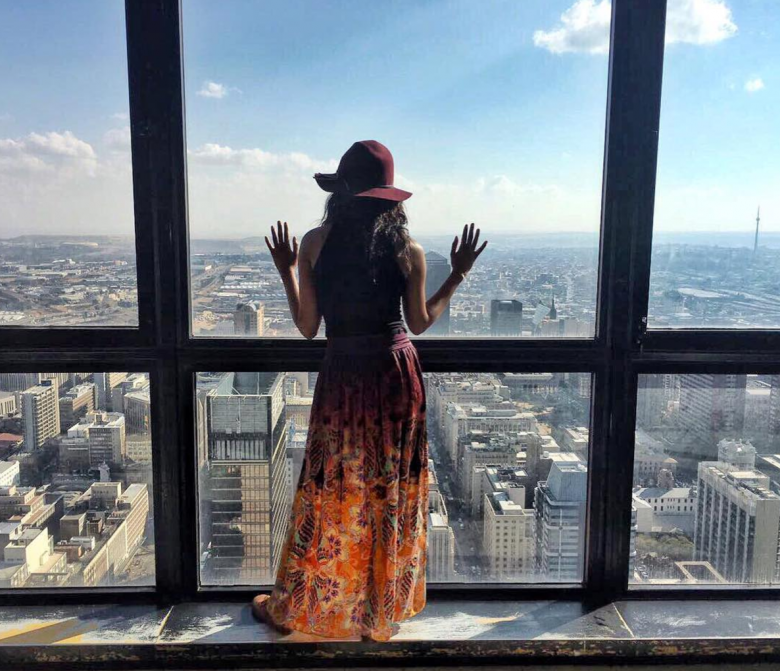 Courtesy of @gophari via Instagram
Entrepreneur Bheki Dube is the brainchild behind uber cool Curiocity Backpackers hostel in Maboneng, as is Mainstreet Walks. Choose from the guided Maboneng walk which takes in urban street art, or cycle the inner-city streets, or join the monthly urban pub crawl. The Inner City tour makes a beeline for the Carlton Centre where you get to see the best view in Joburg. You'll also take in Little Addis Ethiopian quarter and the Mai Mai traditional healers market. The popular Art and Justice Tour takes in all the iconic sites like Constitution Hill, Gandhi Square,
Tours run Thursdays, Fridays and Saturdays (though private tours can be arranged).
Book tickets and check their time table here.
Cost: R200 per 2 hour tour, or R180 if you are staying at the backpackers.
Booking essential.
Image courtesy of Curiocity Backpackers.
Urban adventure to the Collectors Treasury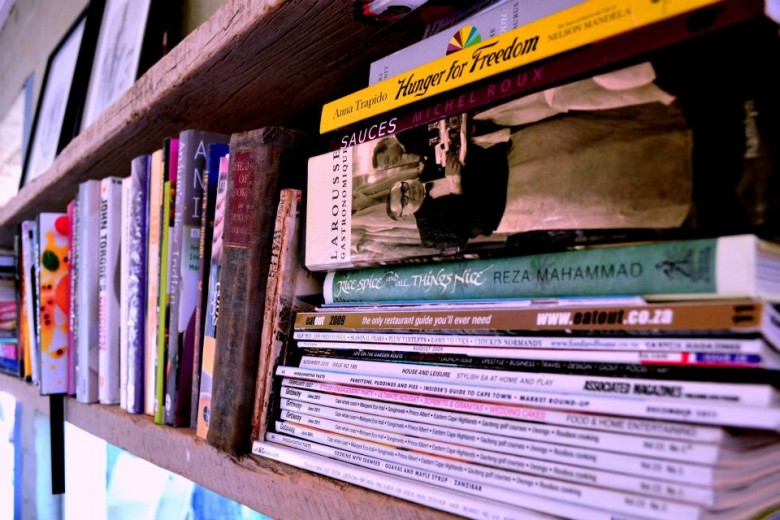 This is the largest used and rare book shop on the continent and in the Southern hemisphere. It has over 1,000,000 items in stock from old engravings to rare and used books, maps, newspapers and photographica. Founded in 1974 find this treasure chest in an 8 story building in the diamond district in the East City.
Open from 9am to 5pm in the week and from 10am to 1pm on Saturdays.
C.T.P House 244 Commissioner street
Johannesburg
011 334 6556
Mandela's Shadowboxer Statue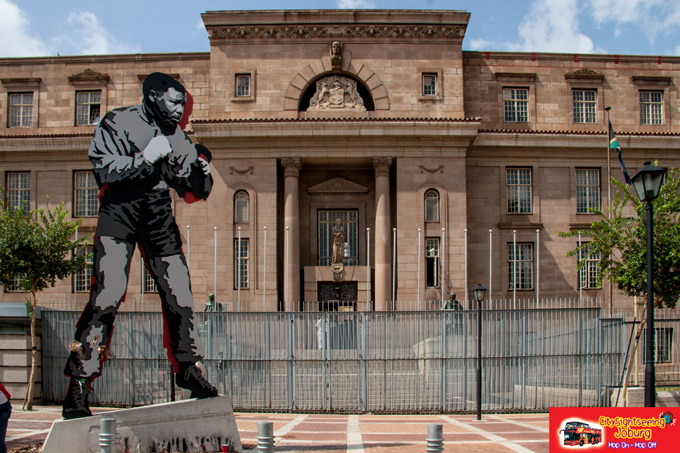 "I did not enjoy the violence of boxing so much as the science of it. I was intrigued by how one moved one's body to protect oneself, how one used a strategy both to attack and retreat, how one paced oneself over a match". – Mandela on boxing.
Take a trip to visit the 6 metre high Mandela Shadow Boxing statue in Market Street in Joburg's bustling inner city. The sculpture is amazingly simultaneously 2-dimensional and 3-dimensional. If you are familiar with the iconic Mandela sculpture at the capture site in Lion's River KZN you will already be familiar with the sculptor, Cianfanelli. The artist was inspired by famous Drum-photograher Bob Gosani's image of Mandela shadow boxing in his youth and also by Andy Warhol's Elvis Presley. Well-worth a visit to the CBD.
Jeppe Magistrates Court, 225 Market Street, Johannesburg
We'd love to here about your favourite urban adventures in Joburg in the comments below!