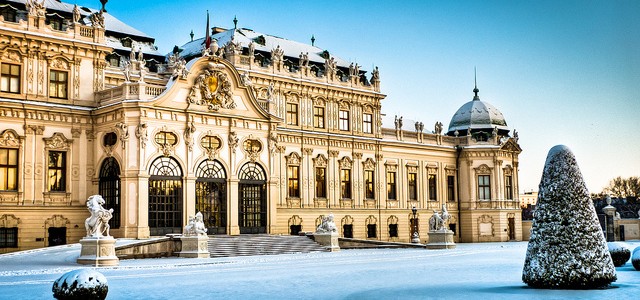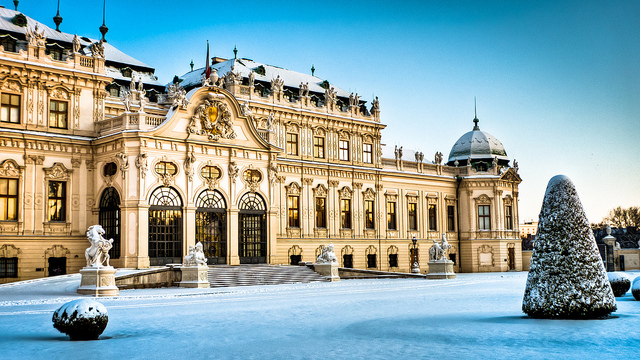 Vienna often slips under the radar when thinking of European destinations to visit. This beautiful Austrian city offers an abundance of delights for the cultural globetrotter. Steeped in musical history, Vienna should definitely be on your bucket list if you're a musician, culture buff or passionate explorer.
Things to do in Vienna
Amble along Vienna's Classical Music Walk of Fame from St Stephen's Square to Theater an der Wien
Enjoy breath-taking views of the city from the Riesenrad
Indulge in an authentic Viennese Hot Sausage from one of the many Würstelstand's
Take the kids to the Prater Amusement Park. With over 250 attractions you and the children will be in for the time of your lives
There are so many great Vienna attractions that it would be unjust to try fit them all into one article. The best thing you can do is go explore yourself.  Just remember you'll need a Visa to visit Austria if you're on a South African passport.
Best Time to Visit Vienna
Vienna is Austria's capital and the best time to visit it depends on two things. Are you a summer person or are you a winter person? Most people agree that nothing beats Vienna in winter.  Imagine a White Christmas the way you've always dreamed of it and this is Vienna in winter. The winter months are from December to March and summer is from June to August. Bear in mind the summer months bring an influx of tourists meaning prices go up and certain Vienna attractions can get overcrowded.
Vienna Travel Reviews
Founded in 2007, TheTravelEditor.com is a leading travel review site. All reviews are written by professional travel journalists who give their personal recommendations of the best places to stay, eat and see. The site offers reviews of Vienna hotels, spas, restaurants, bars, attractions, and much more.
Book cheap flights to Vienna now.
What do you call people from Vienna?
You may have noticed that "Viennaian" doesn't have the same ring to it as 'Capetonian', 'American' or 'Australian. So in order to avoid embarrassment, we can confirm that people from Vienna are referred to as 'Viennese'.
You can read all you want about Vienna but perhaps the reasons to visit this enchanting European city is best summed up in Plácido Domingo's rendition of "Vienna – City of my Dreams".
[boilerplate bytitle="text"]
Picture courtesy franzj