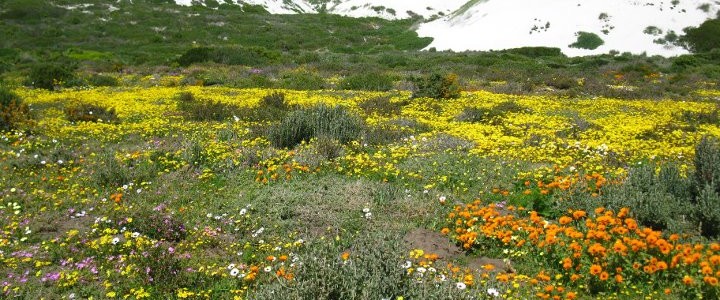 About an hour out of Cape Town is the West Coast National Park, the Western Cape's answer to tourists and locals looking for beautiful flora and an escape from the city… even if it's just for the day.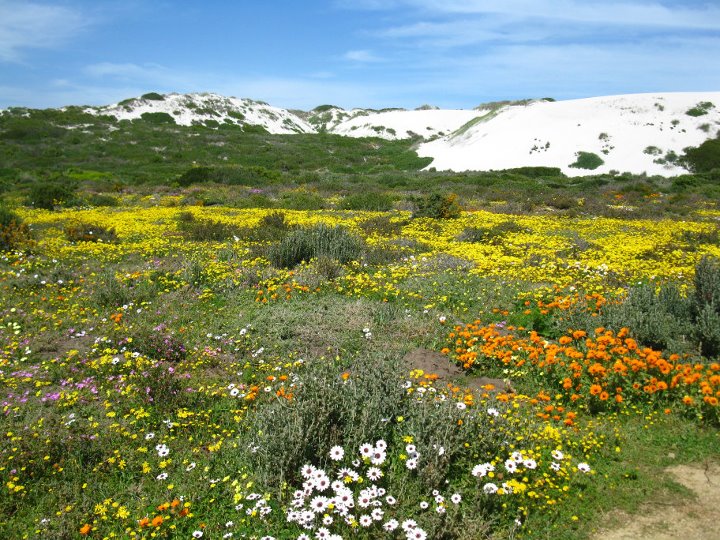 While some come seeking those inimitable west coast landscapes, others pursue a chance meeting with an Eland in its natural habitat. No matter your reasons, you're sure to find solace and soul renewal in the regions natural beauty.
The Cape Flower Route
While the West Coast National Park is well known for an abundance of birdlife, it's probably best known for the spring flowers. Every year from August to October the West Coast National Park region comes alive in a beautiful display of flowers and many will take time out on the weekend to drive up and experience this botanical masterpiece.
As you leave Cape Town on the R27, the change in landscape becomes infinitely evident as the terrain takes on a distinctly 'Namibian' look and feel. With Table Mountain and the city in your rearview mirror, the West Coast Road winds gently up the side of South Africa, and as you pass Melkbosstrand (just half an hour from Cape Town) you already feel a million miles from anywhere.
Indigenous fynbos dots the undulating sand dunes left and right of the road, while the odd dent in the coastline opens itself to a small town with roadside vendors offering 'Bokkoms' – a Cape delicacy consisting of dried, salted fish… not for the faint hearted. After a short time you'll start to see why the R27 has earned its moniker – 'The Cape Flower Route'. With nearly 4000 species of flowering plants expect to see a smorgasbord of colourful flowers at their best including (but not limited to); Gazanias, Felicia, Watsonia, and Ixia.
Cape Flower Route Tip: Take note on your return (from the West Coast National Park to Cape Town) as the flowers turn towards the sun. From August to October (spring time) the sun shines from the north, so if you're driving south (towards Cape Town) you're bound to get an even better view of the sun facing flowers.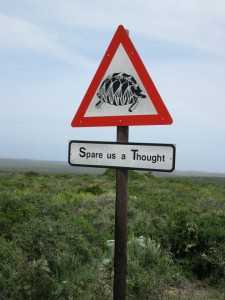 The R27 takes you further north and the west coasts reputation as an untamed wilderness is firmly cemented as sightings of withered shipwrecks become more regular.
Before long an unsuspecting tortoise crosses the road signaling your close proximity to the West Coast National Park. Sparing a thought for the crusty old bugger you swerve gently to the right and continue to the West Coast National Park gate.