Design, Inspiration & Lunch at 44 Stanley in Joburg
While it's true that you can generally find everything under one roof at most Johannesburg shopping malls, few can beat the unique atmosphere and eclectic blend of stores than what you'll find at 44 Stanley in Joburg.
Firstly, this isn't your typical Johannesburg mall so don't expect to find any chain stores, large supermarkets or busy crowds. If you're looking for an entirely different sort of shopping experience though, this centre near Auckland Park is sure to be your new favourite place to grab a bite to eat, do a spot of retail therapy or simply unwind and enjoy some people watching.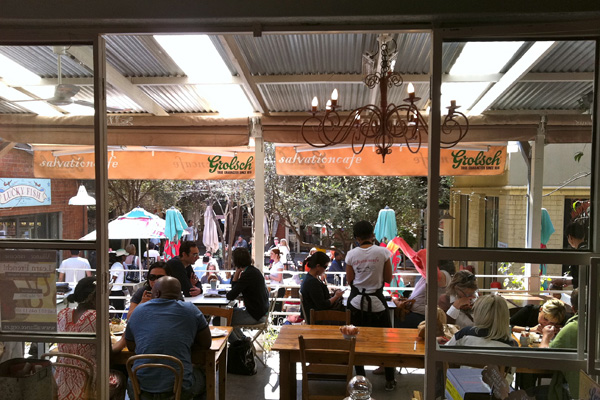 Hipsters unite at Stanley
Once upon a time, this trendy lifestyle centre was a large industrial warehouse used as an Automobile Association (AA) garage for damaged cars. When the AA moved their garage to another premises, the warehouse was left empty and vulnerable to all sorts of vandalism and other such issues.
Luckily however, the fate of this building was saved by property developers who saw the potential for such a large venue in the heart of Joburg. Fast forward to today, and much has changed – the premises now houses restaurants, shops and studios. What has not changed is that original industrial feel, a distinctive look that attracts throngs of JNB's hip, creative, fedora wearing crowd.
Operating hours and other info for this centre are as follows:
Open every day of the week from 07h30 to 16h00, aside from Sunday, when it closes at 15h00
Situated in Milpark on Stanley Avenue (number 44)
25 speciality boutiques including restaurants, interiors, fashion and more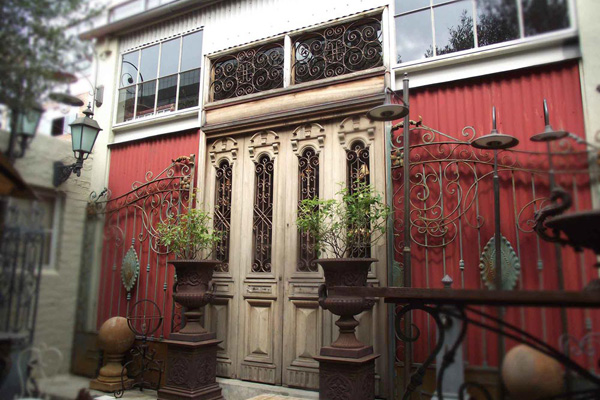 Highlights
The best way to take in the sights is simply to stroll around at your leisure, popping in to shops that take your fancy. But, if you're keen to find out which places are worth a visit, here are some suggestions:
Food and Drink – stock up on certified fair trade coffee from Bean There Coffee Company, grab a delicious, no-fuss meal at Salvation Café, a yummy real Italian pizza at il Giardino or a sandwich to take away from Three Marys.
Home – find unique French furniture, décor and even chandeliers at La Basse-cour, quirky metal treasures at Tin Table, rare finds from the 18th and 19th Centuries at Antiques & Heritage of Europe or even full interior design services at Malica Design.
Clothing and Jewellery – do some window shopping or give that credit card a workout at Lunar for leading SA designs, get a custom t-shirt at Religion and look out for one-of-a-kind, fully personalised jewels and sparkles at Sirkel Jewellery Design.
Books and More - l'Elephant Terrible is where you can find a world of fiction, non-fiction and even old records, with a Dickensian style and plenty of classics, while other note-worthy stores to check out include Cycology electric bicycles, Decade vintage finds and Wyatt hair design if you're looking for a flawless new hair style.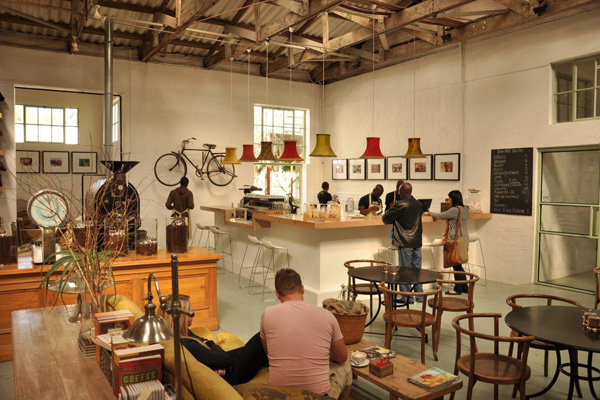 After a long morning of shopping (window or otherwise), we can highly recommend a lunch at Salvation Café. Here, the unpretentious menu brings back the value of good, simple food with just enough diversity in flavours to appeal to just about every taste. Just the right type of food to wind off a lazy Saturday afternoon of shopping!
Whether you pop in for a few minutes or spend a few hours browsing to your heart's content, make sure that you visit 44 Stanley in Johannesburg to get the best blend of design, food and inspiration.
---
Share the news