Know which Malaria areas in Southern Africa to Avoid
Most doctors will tell you that visiting an area where malaria is prevalent while you are pregnant or breastfeeding should be avoided. However, if this situation really is unavoidable then you should educate yourself to ensure that you take all the necessary preventative measures in order to protect yourself and your child.
Which Areas to Avoid
Of course not all of Southern Africa poses a malaria risk, but knowing which areas do is the first step to preventing infection.
The information provided below has been taken from the Centers for Disease Control and Prevention – a sector under the
Department of Health and Human Services, USA.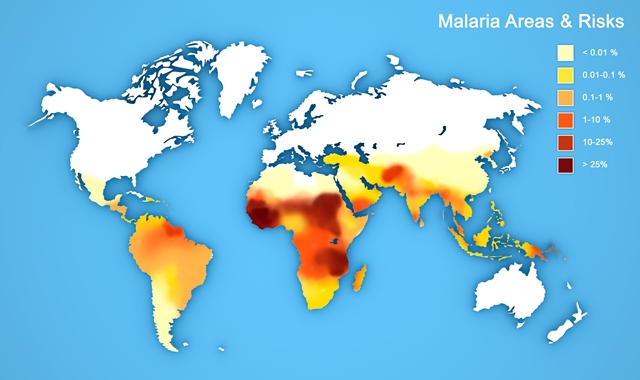 Botswana
Although the risk of malaria is deemed as very low in Botswana, the areas to avoid are the districts of Central, Chobe, Ghanzi, Northeast, and Northwest. The cities of Francistown and Gaborone, however, are deemed safe areas.
Malawi
All areas of Malawi pose a moderate threat to travellers.
Mozambique
All areas of Mozambique pose a risk of malarial infection, and the relative risk here is high.
Namibia
Areas to avoid in Namibia are the provinces of Kunene, Ohangwena, Okavango, Omaheke, Omusati, Oshana, Oshikoto, Otjozondjupa, and the Caprivi Strip. The risk is deemed as moderate.
South Africa
South Africa poses a rather low threat of malaria. It is mildly present in the province of KwaZulu-Natal, Limpopo (including the Kruger National Park), and Mpumalanga.
Zambia
All areas in Zambia are at risk of malaria and the relative risk is moderate.
Zimbabwe
Again, all areas in Zimbabwe pose a moderate threat.
Prevention Methods
As a pregnant woman or a breastfeeding mother it is imperative that you consult with your doctor to ensure that the medication you take will be safe for your unborn baby or your breastfeeding child. Since there are five species of malaria and not all species are present in the areas mentioned above, your doctor will prescribe the anti-malarial drug that works best for the area to which you are going and that is safe for any other medical conditions that you may have.
Some of the medications that are considered safe include:
Chloroquine
Doxycycline
Malarone
Malareich
Mefloquine
Proguanil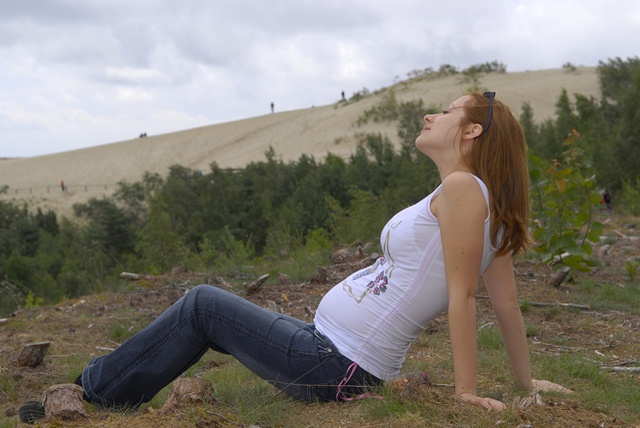 A very small amount of these drugs are transferred to the breast milk, and in general, this will not harm your child when breastfeeding. Although it must be noted that research on some components of Malarone have resulted in limited information, and so it is recommended that you do not use this if your child weighs less than 5kg.
Since the excretion of the anti-malarial medications into the breast milk is so low, it is not sufficient to protect your child. Your doctor will be able to recommend medications for infants depending on their age and weight.
In most cases, you will need to start taking the medication at least one week before your trip, and continue your dosages for about two to four weeks after your return. These medications can be almost 100% effective if you take them as per your doctor's instructions – so for the sake of your child, it is very important for you not to skip any doses.
Now apart from the obvious medications, there are other measures that you can implement yourself to reduce the risk even more, for example:
Try to avoid being outside from dusk till dawn as this is when malaria-carrying mosquitoes are the most active.
Wear long-sleeved shirts and long pants when outside.
Use mosquito repellents and be sure to apply as instructed on the label directions.
Stay in a room that has air conditioning, screens on windows and doorways, and a mosquito net surrounding your bed.
Use insect repellent sprays indoors.
None of these methods can be deemed as completely fool-proof, and that is why it is recommended that you simply avoid the problem areas altogether until after giving birth or after your lactation period. If this is impossible, make sure that you get all the important information from your doctor because when it comes to your children, most parents will agree that one can never to be too safe.
---
Share the news