Layovers are never going to be our favourite part of travelling but they can be bearable, even enjoyable. Let us first spare a thought for one Mehran Karimi Nasseri, the man who inspired the Tom Hank's movie the Terminal, who actually spent 18 years in Terminal 1 of Charles de Gaulle International Airport from 1988 to 2006!
Welcome to the second busiest airport in Europe, this Air France-KLM hub is named after WW II resistance leader Charles de Gaulle. Since its inaugural flight in 1974 over 950 million passengers have passed through the airport, known as "Aéroport Roissy" to the French people. Over the years many famous faces have graced the airport and the music video for U2's song "Beautiful Day" was even filmed here. Here is Travelstart's guide to ensuring you have a beautiful day (or night) during your layover.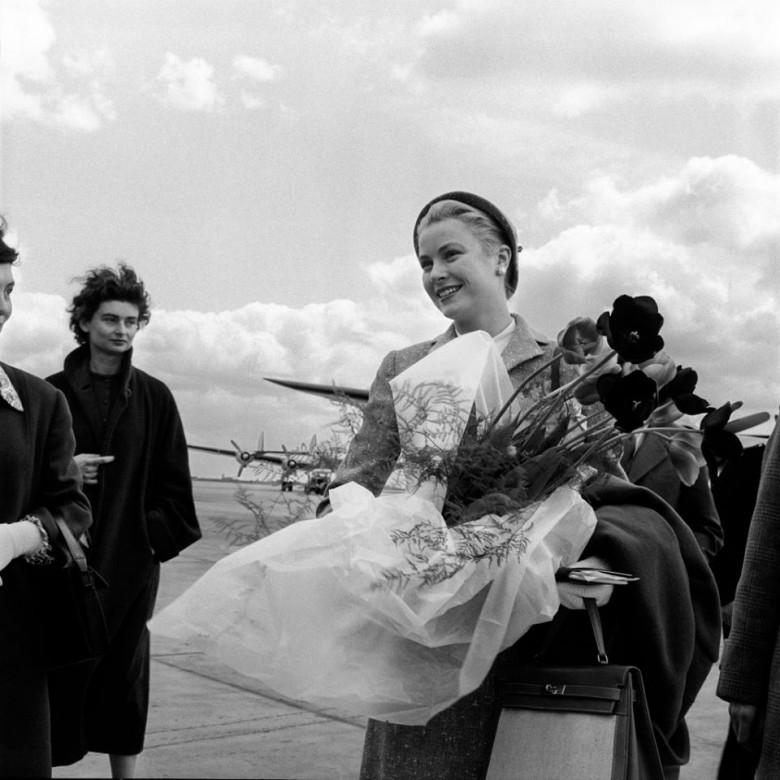 Featured image courtesy of Charles de Gaulle Airport on Facebook
If you have 2 – 2.5 hours
CDG is quite spread out and this is the average transfer time so best to proceed through security to your next boarding gate as swiftly as possible.
If you have between 2.5 – 6 hours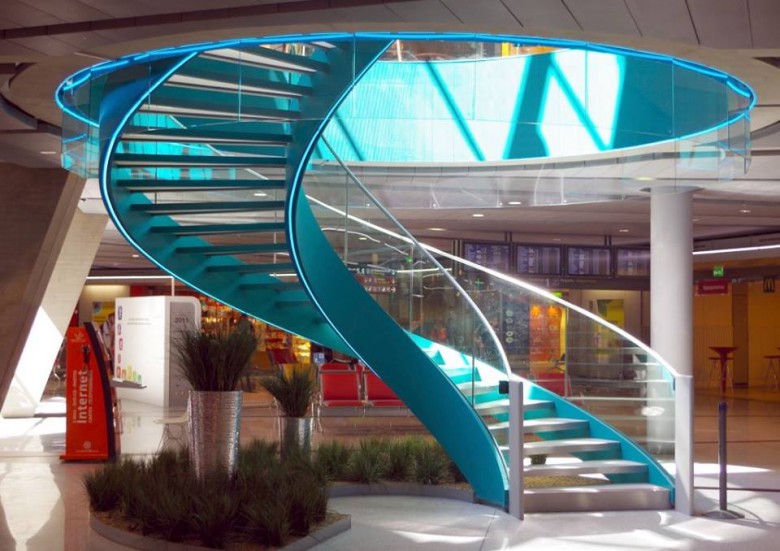 Featured image courtesy of Charles de Gaulle Airport on Facebook
You'll need more than 6 hours (preferably 7 or 8) to leave the airport and visit the city of lights. Luckily there are quite a few things to get up to in the airport, especially in Terminal 2. If you find yourself in Terminal 1 simply hop on the free airport shuttle between terminals. If you wish to leave the airport and enter the city (South Africans will need a Schengen visa to do this) you can catch an Air France coach for approximately 20 euros into the city. Another option is to order a taxi (uber is a contentious issue in Paris) or the most economical option- you could catch an express RER B train into the city for 10 euros one way (leaving frequently from Terminal 3). You can purchase tickets during working hours from the ticket booths by the RER station, or if they are closed there is 24/7 access to the ticket machines (just remember you want an RER ticket not an SNCF ticket).
Featured image courtesy of Charles de Gaulle Airport on Facebook
1. Savour a macaron from Ladurée in Terminals 1 and 2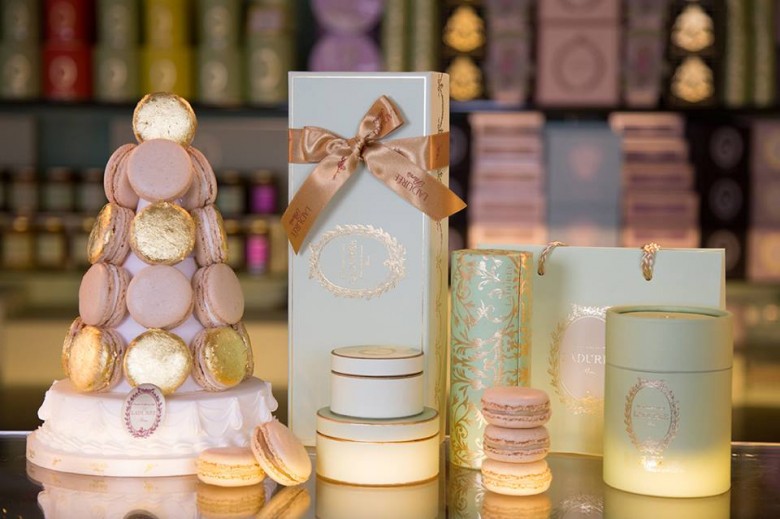 Featured image courtesy of Maison Laduree on Facebook
This delicate french confection is worth every calorie. Authentic French macarons are neither chewy nor over-baked – the crisp outer shell and mouth-melting centre are always perfectly balanced. The small rainbow array at Charles de Gaulle is a must-visit.
Also read:
2. Duty Free Shopping in Terminal 2E
Alexa Chung for Longchamps courtesy of Vogue UK
The fFrenchdo luxury better than anyone else in the world. If you are going to splurge then you can't put a foot wrong with Hermès, Cartier and Longchamps, among other luxe brands on offer.
3. Starbucks to the rescue
Stuck in the airport at 4am? There aren't any 24 hour restaurants unfortunately, however ,you will be relieved to hear that Starbucks opens at a frisky 5am.
4. Buy exclusive fragrances and products from Guerlain and Clarins that are not sold anywhere else in the world.
There are unique products sold exclusively at the airport by agreement.
---
---
5. La Caves a Cigares
A must-visit for that very-special-occasion gift, these are not your every day gauloises, visit La Caves a Cigares in Terminal 2 if only to "leche vitrine" or window shop- the french phrase literally translates as "lick the window" which is a marvelous way of describing it.
6. Watch a film from a comfy couch with built-in sound
The video lounge offers a space for weary travellers to rest and recharge on couches. Find these lounges in Terminal 2E halls L and M.
7. The lower level of 2F has large windows perfect for plane enthusiasts
8. Get your nails done or de-stress with a massage in Terminal 2E
There are smaller kiosks in Terminals 2A, 2C, 2F and 2G.
9. Activities for les petites (the little ones)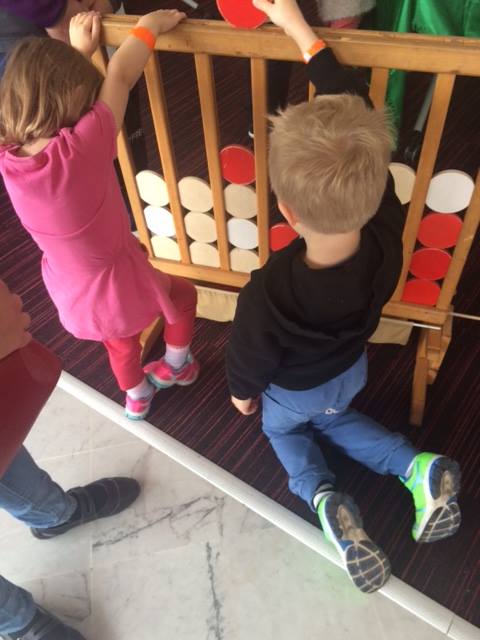 Featured image courtesy of Charles de Gaulle Airport on Facebook
There are play areas for kids in Terminal 1, 2A, 2C, 2E and 3 with mazes, hopscotch and games on soft mats. There are also televisions at each play area showing cartoons.
10. Free PS3 Games for tweens
For older kids, there are coin-operated arcade games including Pin Ball, pool, and football tables located around the airport. There are also several PlayStation terminals where children can play the latest PS3 games for free.
Important to note:
There are no storage facilities available at the airport in line with anti-terrorism procedures
The RER train is safe, however, stay vigilant as there are many pick pockets operating during rush hour.
There is a safe document handover facility at the airport which is open seven days a week, from 6:30am until 10pm.
If you do go into the city remember to buy a return RER ticket to avoid wasting time in long queues on the other side, especially when you are in a rush to catch your flight.
11. Don't miss out on your favourite sport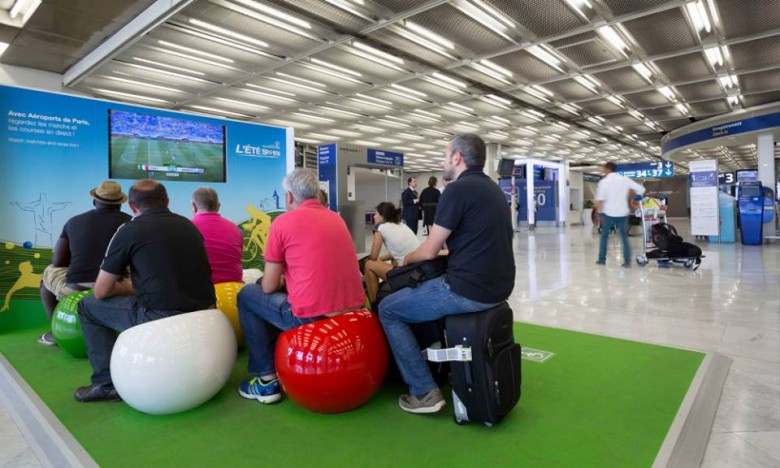 Featured image courtesy of Charles de Gaulle Airport on Facebook
When you arrive at the airport enquire at information whether there is a pop-up sports corner (these pop up during the Tour de France and football matches).
12. Sip a unique drink at the Galaxy bar at La Sheraton Paris Airport Hotel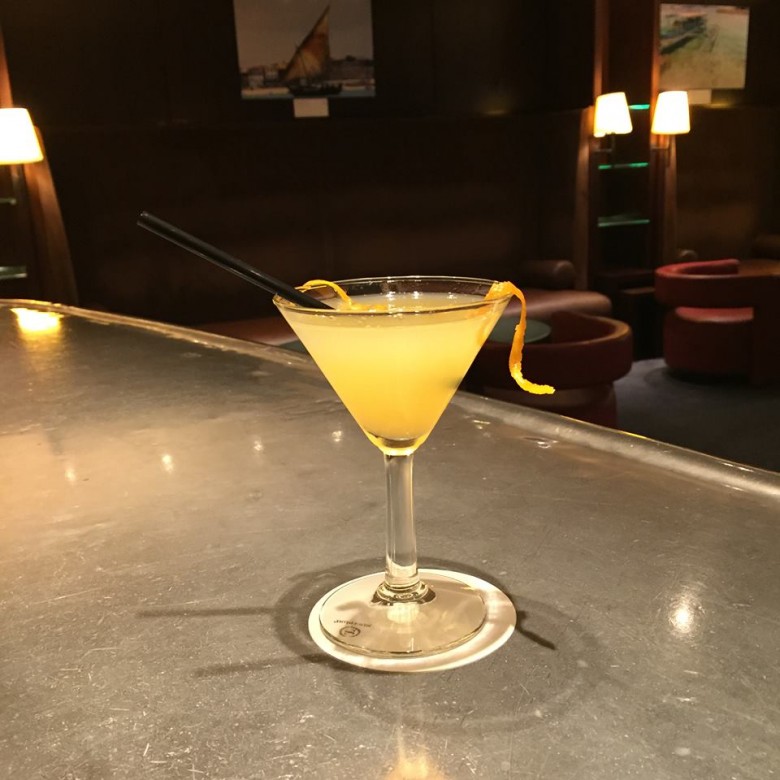 This orange fruity cocktail was invented by the barman at the Galaxy bar to celebrate a conference.
13. Go gourmand at les Saisons restaurant at La Sheraton Paris Airport Hotel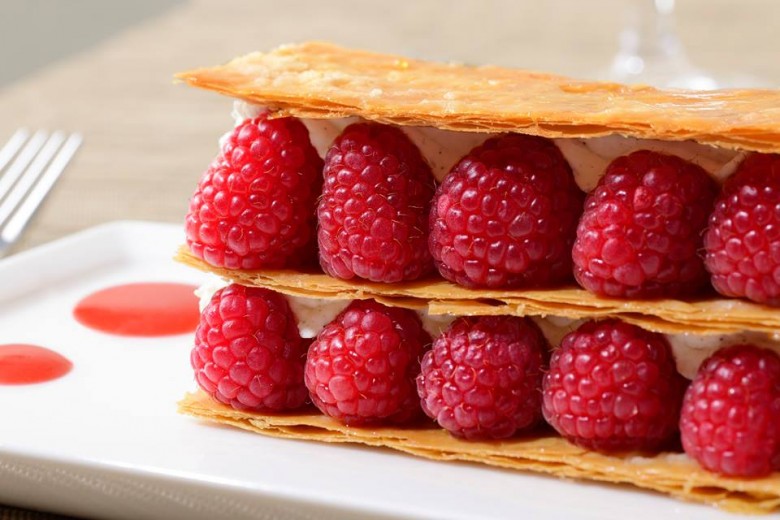 14. One of the great forgotten pleasures of travel is sending postcards.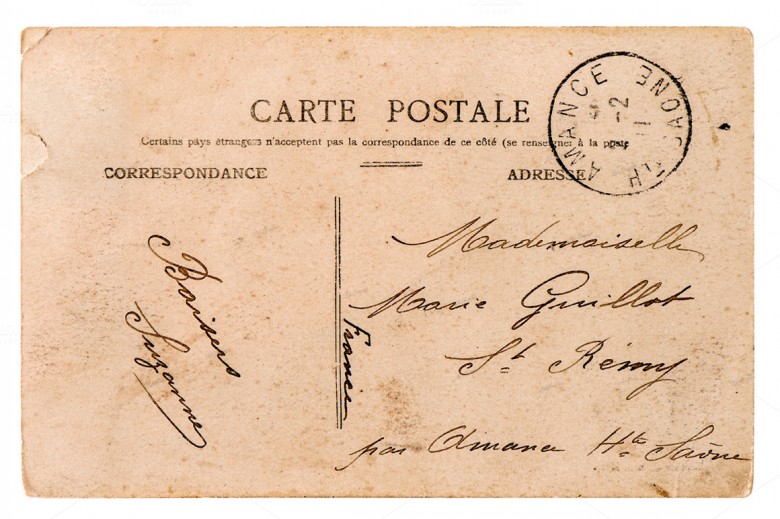 Featured image courtesy of Creative Market
Make use of the layover time to write postcards. You can post them immediately at the post offices at Terminal 1 public area and Terminal 2A public area.
15. Live luxe in the Air France Lounge
If you are lucky enough to be flying business or first-class on Air France, KLM or Skyteam you have the use of their premier lounge. You'll have access to the mouth-watering meals, drinks and snacks on offer as well as the complimentary 30 minute spa treatments. Have to work? The lounge has a fully-equipped private work space.
More than 6 hours at your disposal?
16. Book a "Sheraton Sweet Sleeper Bed"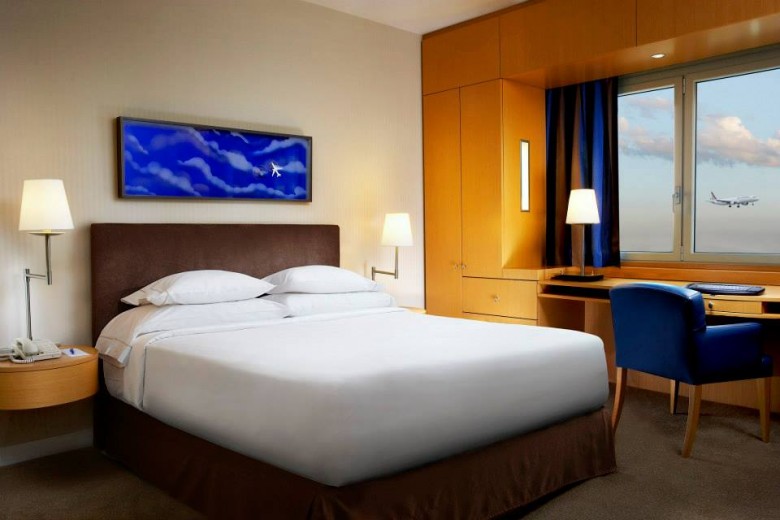 The Sheraton offers day room rates in addition to night rates and is a part of the airport making it ideal for a traveller with a longer layover.
17. Spot the impressive retired Air France Concorde
Featured image "Air France Concorde at CDG in 2003" uploaded by Alexander Jonsson on Wikipedia Commons
This turbojet-powered supersonic passenger jet airliner ruled the skies for 27 years and was a symbol of the great partnership between Britain and France. It featured a maximum speed over twice the speed of sound at Mach 2.04 (2,180 km/h at cruise altitude), with seating for up to 128 passengers. If you take a taxi or a coach to or from the airport keep your eyes peeled for a glimpse of this impressive feat of engineering, poised as if about to take-off.
18. Take an Air France shuttle or RER express train to the Arc de Triomphe, climb to the top and take in the best view in the city.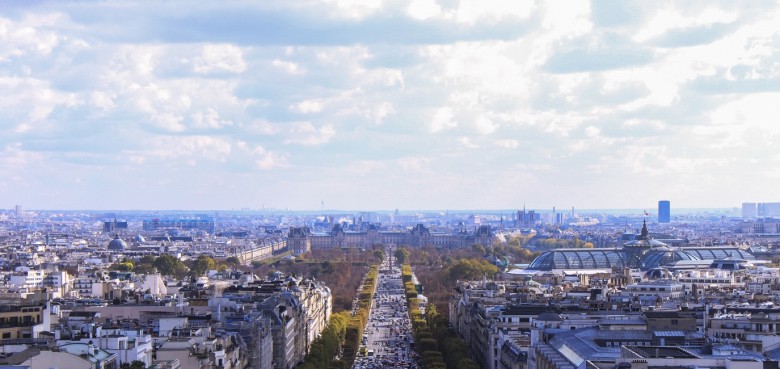 If you have time to spare take the metro (you can buy a ticket with coins at the machines in the metro under the Arc de Triomphe) to the Eiffel Tower.
But before you do why not buy something delicious from a patisserie on one of the roads near the Arc de Triomphe -Avenue de la Grande Armée and Victor Hugo host several patisseries and are less touristy than the crepe stands near the Eiffel Tower. Then have a picnic on the grass behind the iconic tower, which is a short metro ride away from the Arc de Triomphe. Get off at the Trocadéro stop (it will take 10 to 15 minutes travelling time one way).
If you're channelling your inner shopaholic you could visit the Ladurée store along the Champs-Élysées and stop in at heavenly Sephora for luxury cosmetics.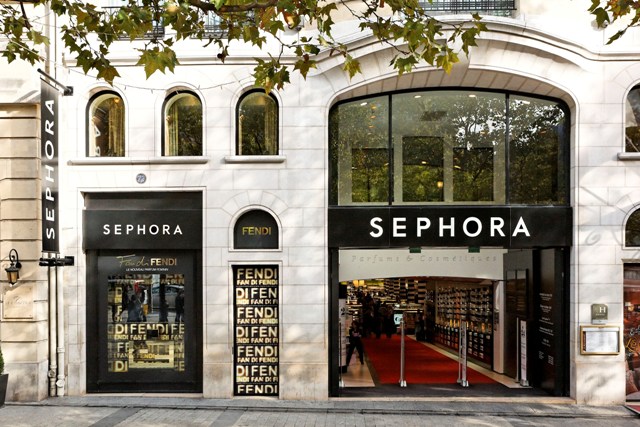 For a list of unusual things to do (if you have longer in the French capital) read:
An informative video showing you exactly how to go about getting the RER to and from CDG:
So "passez une bonne journée", wishing you a beautiful day from Bono and U2 at the Charles de Gaulle Airport
You might also be interested in these: