South East Asia offers a range of amazing destinations for budget-wise South Africans. Spot rare leopards in Sinharaja Forest Reserve in Sri Lanka, encounter Komodo dragons in Indonesia or stroll down the charming streets of Luang Prabang in Laos. Travelstart has you covered with how to get there and unmissable highlights. Return flights from Johannesburg to gateway cities Bangkok, Hong Kong and Jakarta are very reasonable, plus the rand is still strong in South East Asia which keeps ancillary costs low.
Indonesia
1.The jewel-coloured lakes of Kelimutu, Flores Island, Indonesia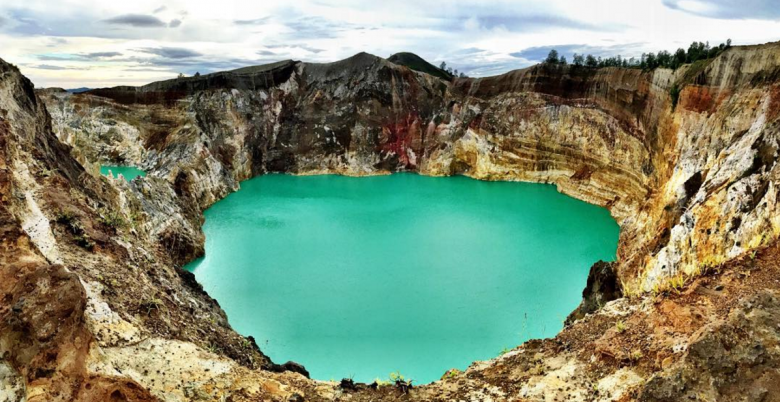 Courtesy of Sabrina Joseph via Instagram
Visit the exotic lakes on Flores island in Indonesia. The three lakes include 'the enchanted lake', 'the lake of elders' and 'the lake of young men and maidens'. The outstanding bright colours are a result of oxygen. When oxygen is limited the lakes appear green but at other times they can appear red or even black.
Getting there: Cheap flights to Jakarta, the gateway to Indonesia
2. Manado Bay, Indonesia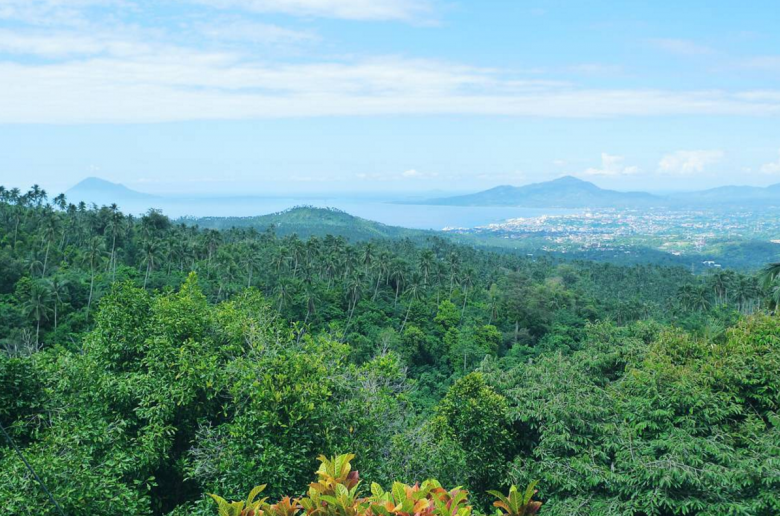 Courtesy of kyh87 via Instagram
This is the ideal destination for snorkelers and divers. Visit the Bunaken Island National Marine Park for a world-class marine experience with more types of coral than are found in Hawaii.
3. Komodo National Park, Indonesia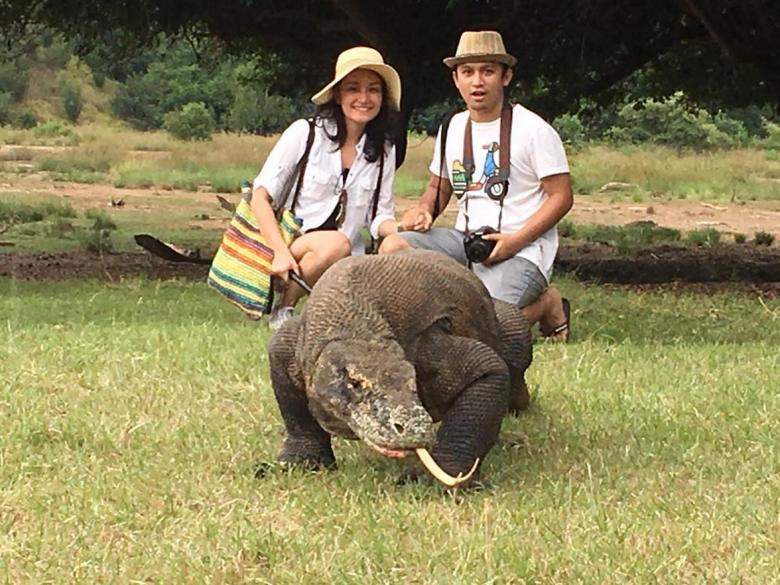 Courtesy of finskagiandita via Instagram
Come face to face with the world's largest lizard, the mighty 3 metre long Komodo Dragon!
4. Bukit Lawang Orangutan Rehabilitation Centre, North Sumatra, Indonesia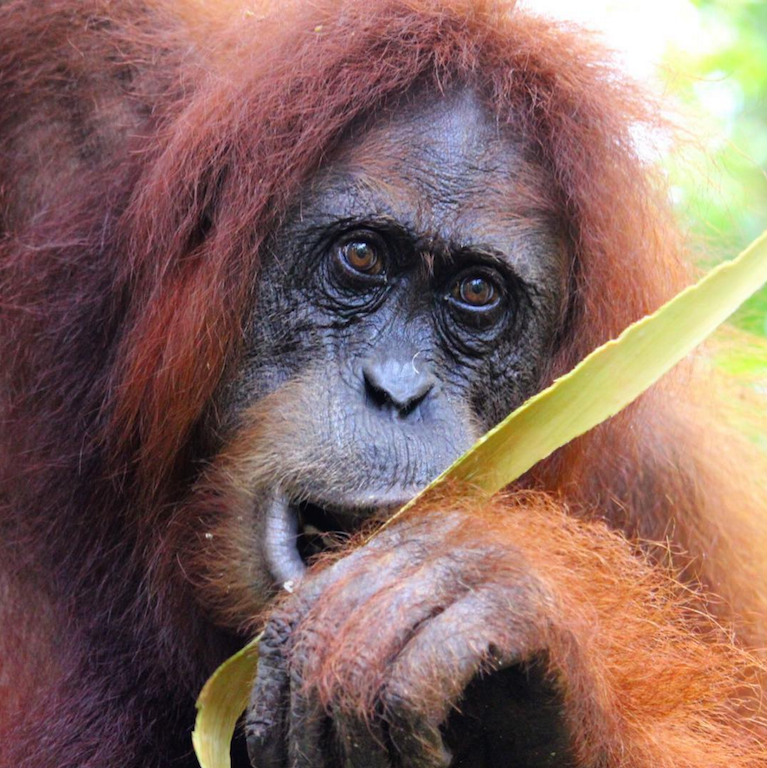 Courtesy of alexexplores via Instagram
Travel with a conscience to the Bohorok Orangutan Rehabilitation Centre. You can also go trekking and tubing on the Bohorok river.
5. The largest and deepest volcanic lake in the world, Lake Toba, Indonesia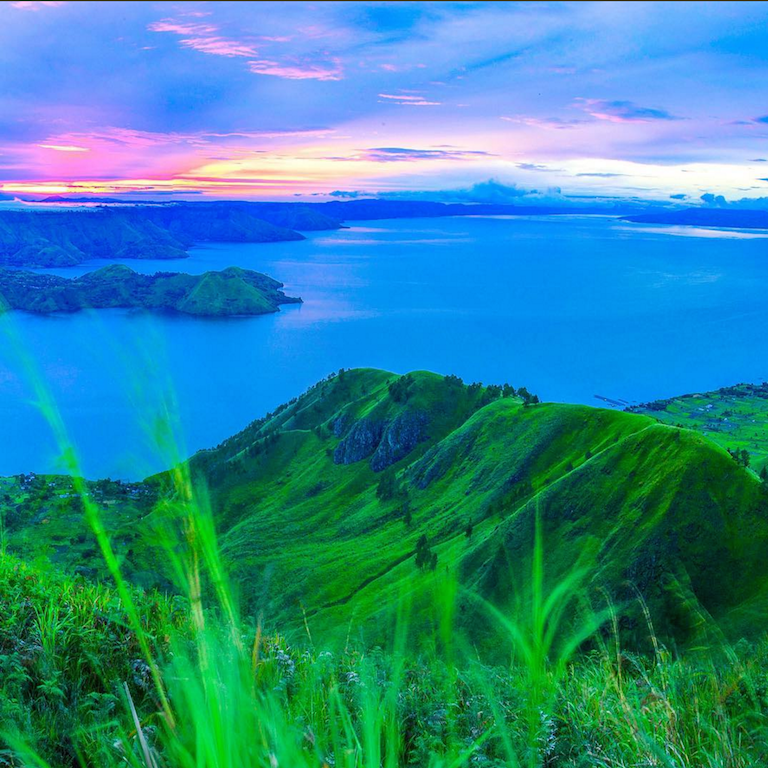 Courtesy of laketoba via Instagram
6. Balinese culture in Ubud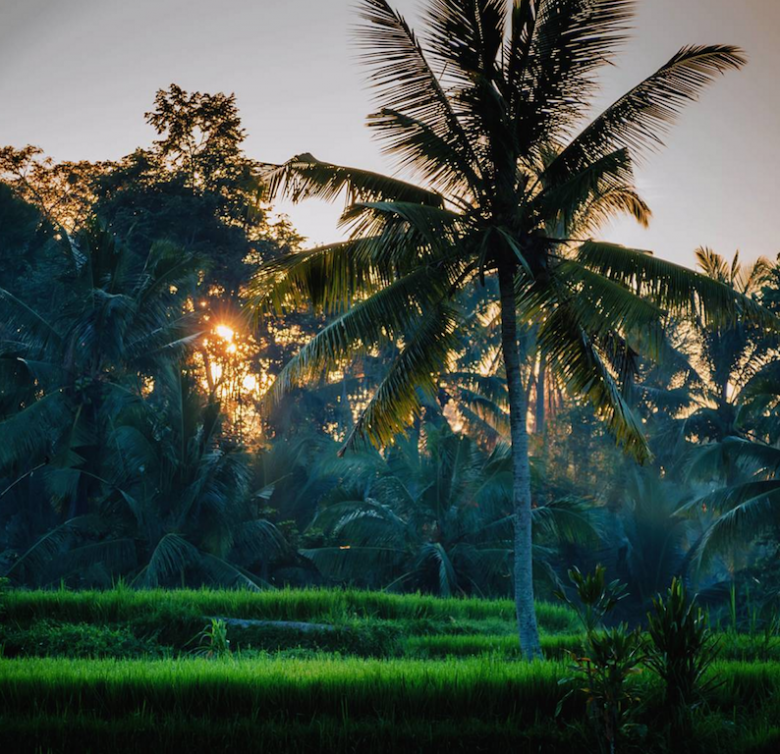 Courtesy of igorlantratov via Instagram
Also read:
7. Beaches and historic temples in Yogyakarta, Java, Indonesia
Courtesy of yogakartacity via Instagram
8. Borobudur Temple, Central Java, Indonesia
Courtesy of drinaldi85 via Instagram
This is one of the greatest monuments in the world, rivaling Angkor Wat and Machu Pichu. The temple dates from the 8th century and is a stepped pyramid.
Cambodia
The largest temple complex in the world, Angkor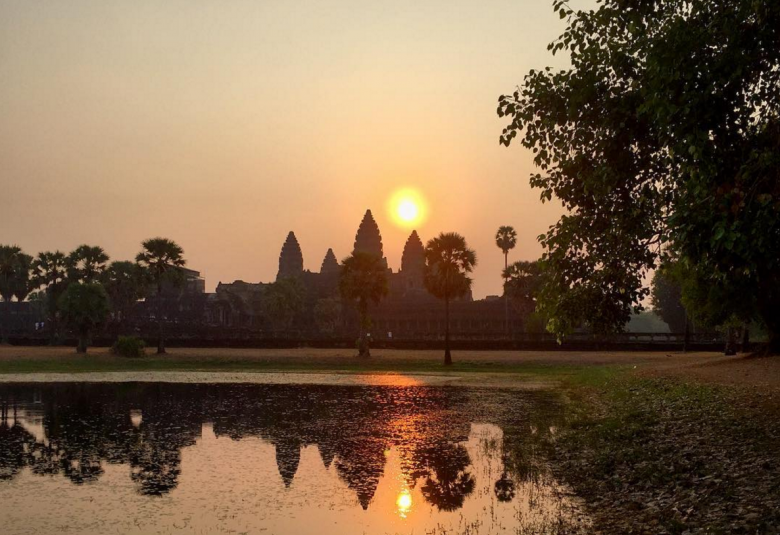 Courtesy of fede_onofri via Instagram
Getting there: Cheap flights to Siem Reap
Sri Lanka
10. The temple of the tooth, Sri Lanka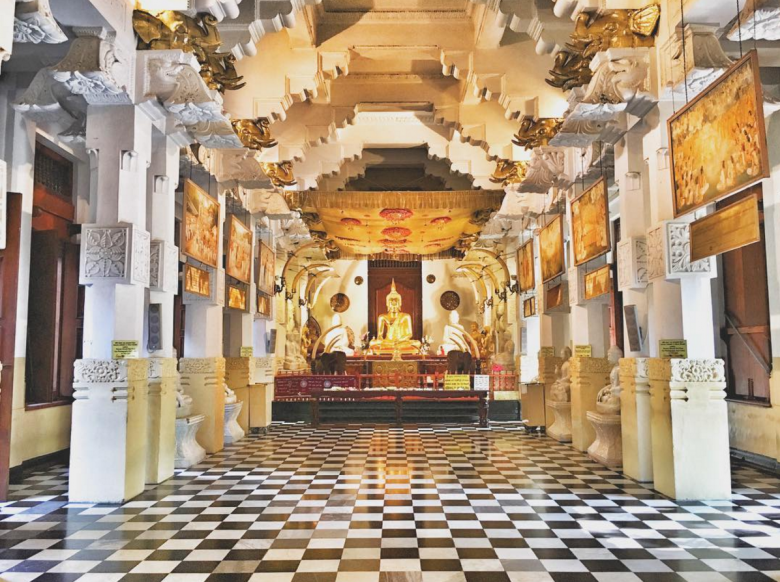 Courtesy of juigtravel via Instagram
The temple houses the relic of the tooth of Buddha is found in the Royal palace complex of the former Kingdom of Kandy. The relic has played an important role in politics as it is believed that whoever holds the relic holds the governance of the country. Look out for amazing mosaics.
Getting there: Cheap flights to Colombo
11. Unspoiled beach town Ambalangoda, Sri Lanka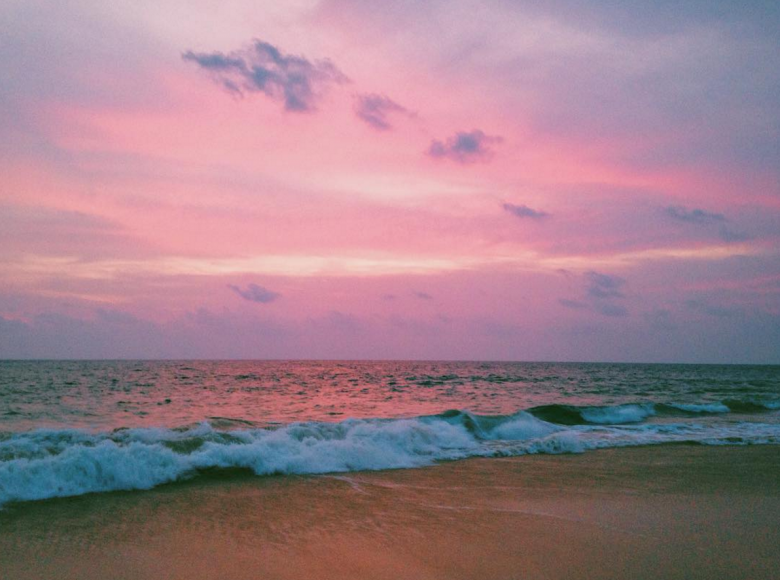 Courtesy of jennythebest via Instagram
Besides the beach you can also buy beautiful hand-loomed batiks, Sanni masks and make time to see the traditional dancing.
12.The European city of Galle, Sri Lanka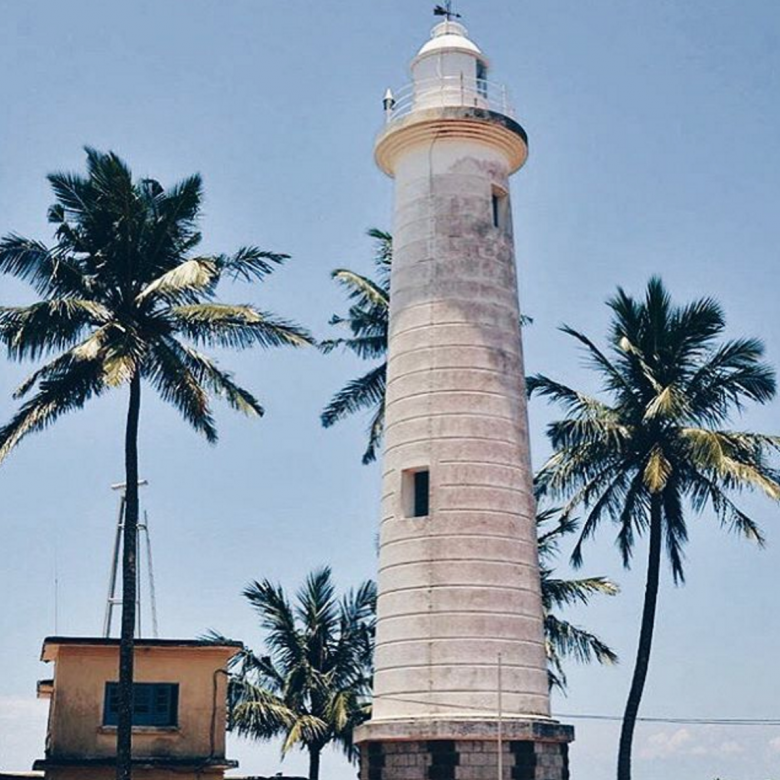 Courtesy of afrenchieontheroad via Instagram
This city is a feast for the eyes with the best-preserved European settlement in Asia. Look out for the Dutch Fort and Unawatuna beach.
13. Singiriya Fortress, Sri Lanka
Courtesy of hashtagsrilanka via Instagram
Just a 3 and a half hour from Colombo, the fortress is known as one of the 8th wonders of the world.
14. The royal capital of 113 kings, Anuradhapura, Sri Lanka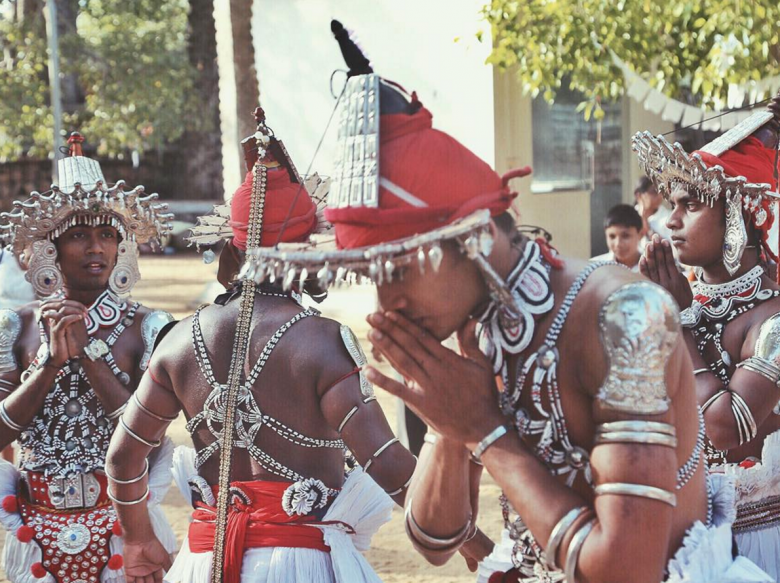 Courtesy of facehunter via Instagram
This UNESCO World Heritage Site was hidden for centuries in thick jungle. Look out for grand palaces, monasteries, stupas and well-preserved monuments.
15. The garden city of Polonnaruwa, Sri Lanka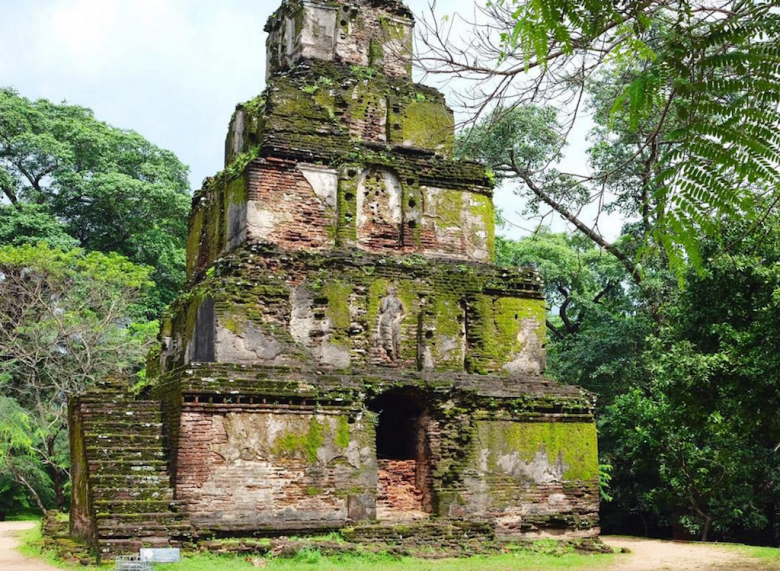 Courtesy of madelinebourke via Instagram
Impressive brahmanic monuments in a lush garden city setting.
16. Visit Budhha's left footprint on Adam's Peak, Sri Lanka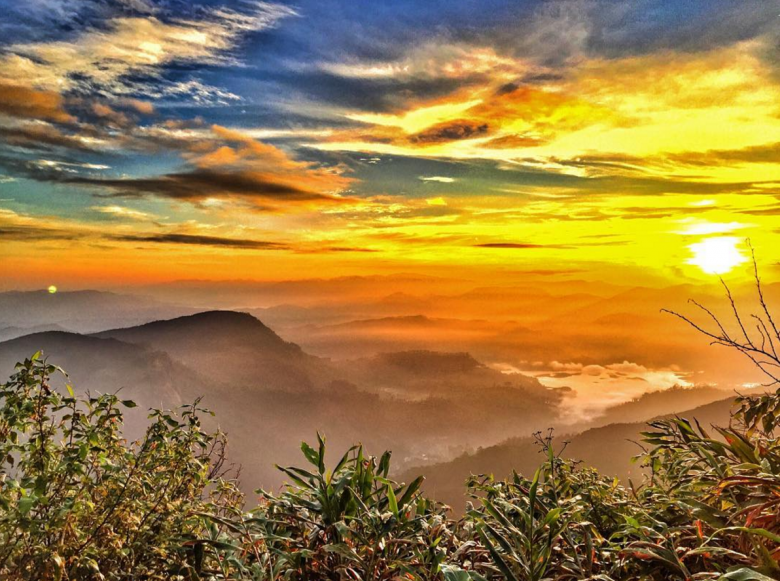 Courtesy of ashmahajan via Instagram
Climb the second highest peak in Sri Lanka with other pilgrims. The sunrise is one of those once in a lifetime moments.
17. Visit rare leopards in Sinharaja Forest Reserve, Sri Lanka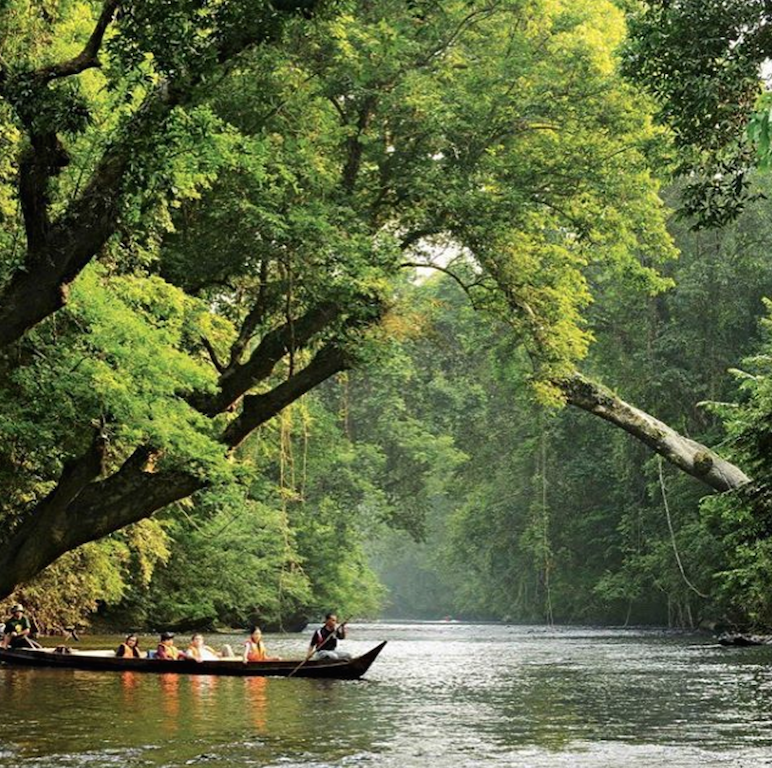 Courtesy of painteddoor via Instagram
The last remaining tropical rainforest in Sri Lanka, if you're lucky you may spot a rare Sri Lankan leopard or a purple-faced langur monkey.
18. The beautiful city of Luang Prabang, Laos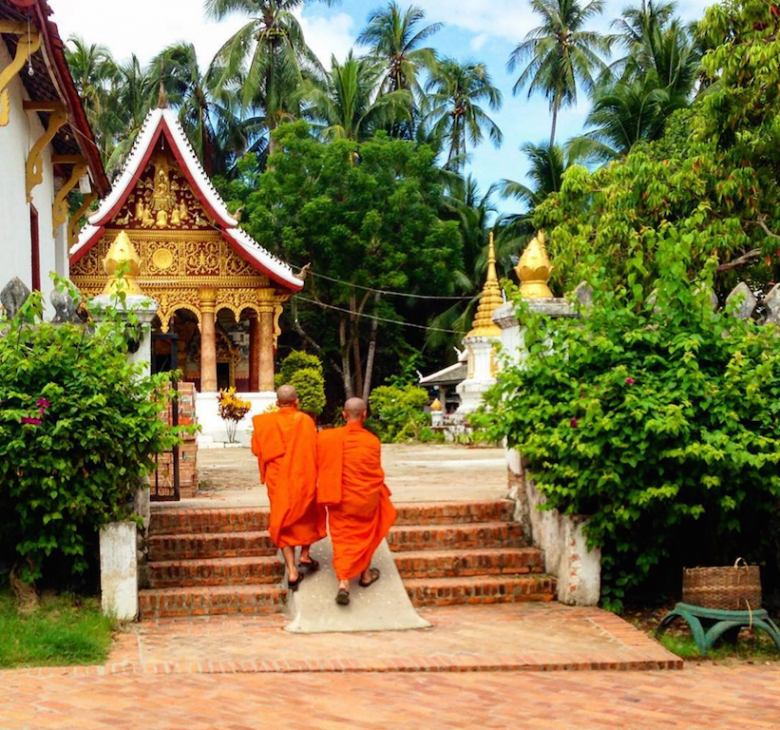 Courtesy of findyourworld via Instagram
This charming city is tucked in a green valley with the Mekong river winding peacefully past. French architecture from Indo-Chine era meets ornate stupas and temples. The best way to visit Luang Prabang is by boat or a train from Bangkok to the capital Vientiane then bus over the mountains.
19. Explore the mysterious Plain of Jars, Laos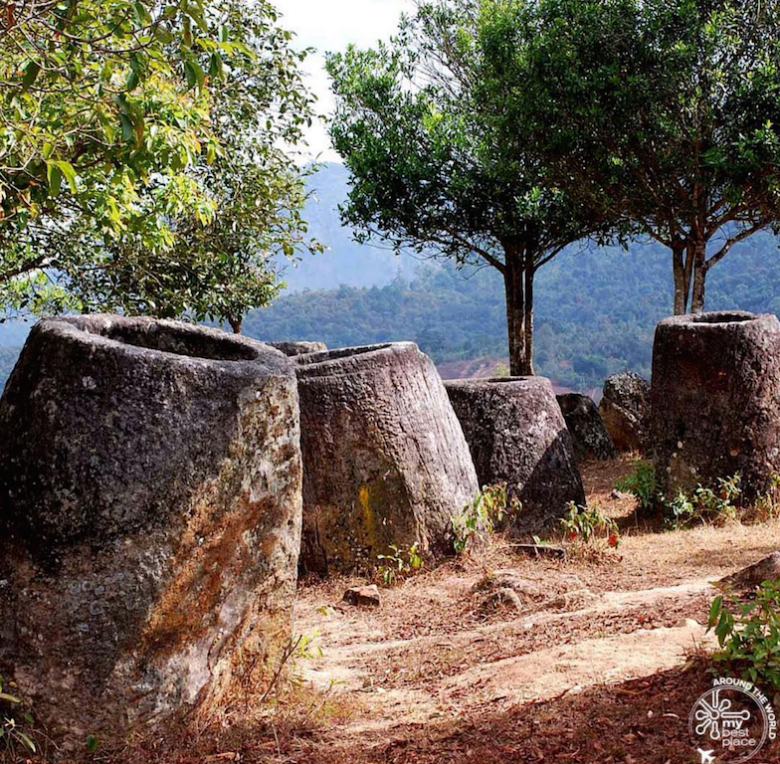 Courtesy of mybestplace via Instagram
Some of these stone jars weigh up to 1 tonne, they remain one of the great mysteries of the ancient world. As a result of the Vietnam War there are unexploded American bombs in the area but large sections have been cleared for visitors.
Vietnam
20. The tunnels of Củ Chi, Ho Chi Minh, Vietnam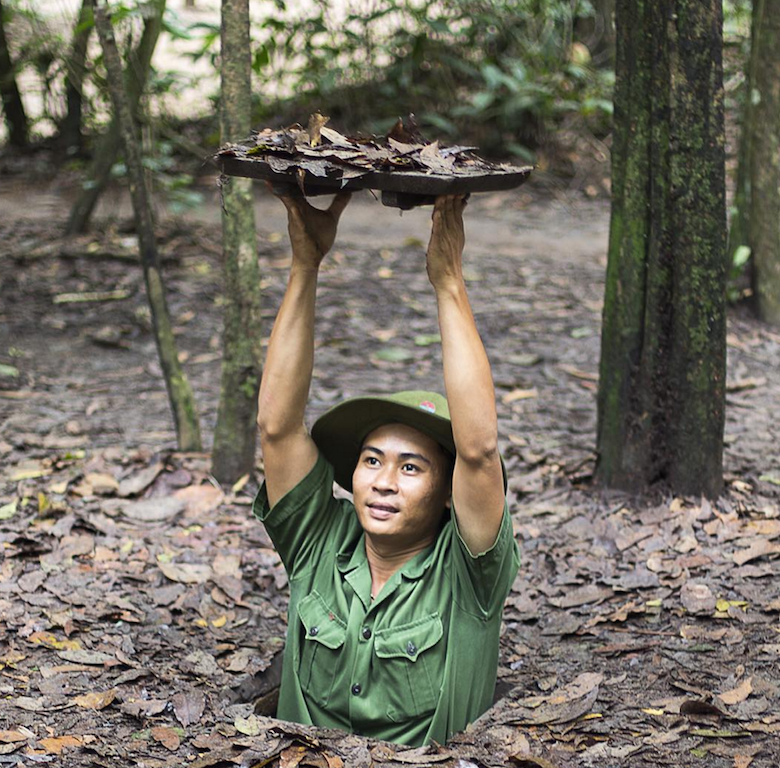 Courtesy of anthonyshaw photography via Instagram
History buffs will enjoy this informative tour of the harrowing Củ Chi tunnels. Of course there is the fabulous Vietnamese food, art and hectic pace of Ho Chi Minh to attract those more interested in the present.
Getting there: Cheap flights to Ho Chi Minh City.
Malaysia
21. Amazing views from Penang Hill, Malaysia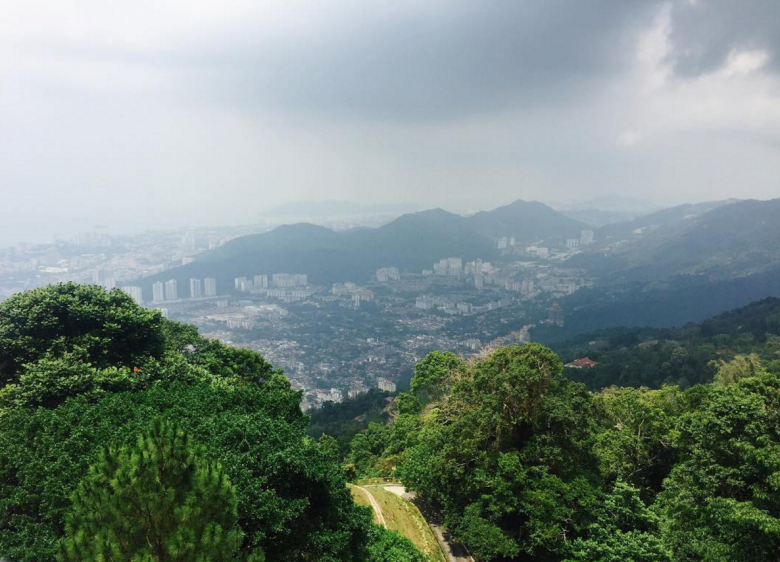 Courtesy of great_rider10 via Instagram
Take the Swiss-engineered funicular railway up the steep hill to an inpressive view of bustling Georgetown. The food is as much of an attraction as the views so be sure to sample Malaysian cuisine from street stalls and markets.
Getting there: Cheap flights to Penang
22. Dive off Tioman Island, Malaysia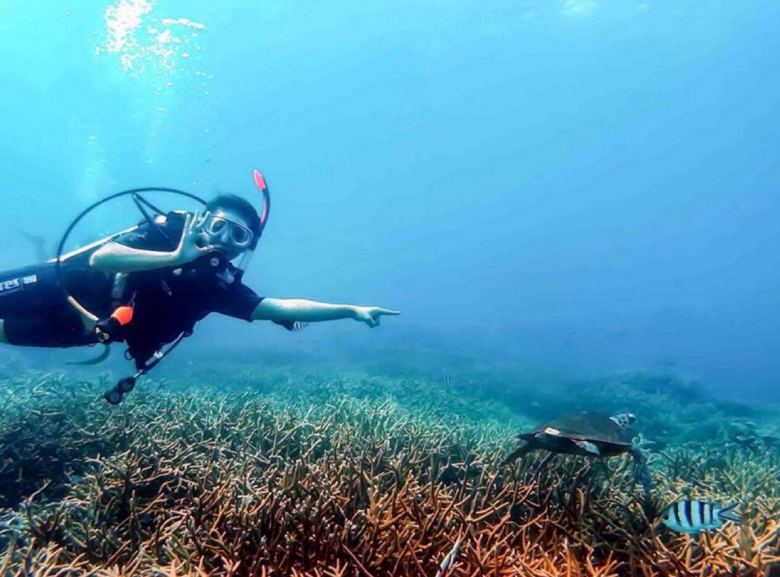 Courtesy of diveki_divertainment via Instagram
The largest island in an archipelago of 60 volcanic islands, Tioman is brilliant for diving. You can walk the island in a couple of hours through unspoilt forest.
23. Visit the world's oldest rainforest in Taman Negara National Park, Malaysia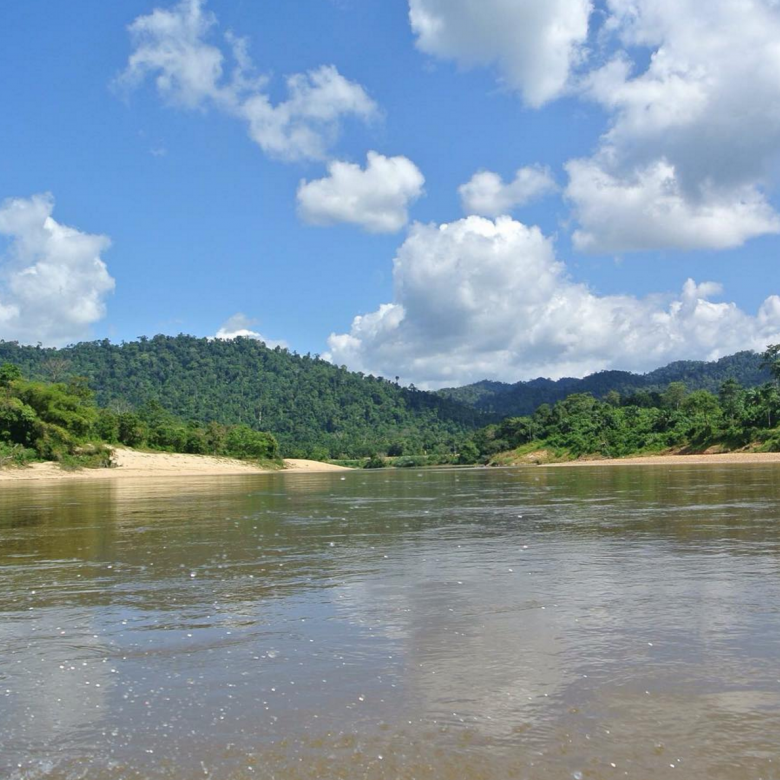 Courtesy of aimeescompass via Instagram
The world's oldest rainforest at 130 million years old is also the largest in Malaysia. Visit to experience what vegetation was like when dinosaurs roamed the planet.
How to get there: By road to Kuala Tembeling then by boat to Kuala Tahan.
Myanmar
24. Hot air balloon over the plains of Bagan, Myanmar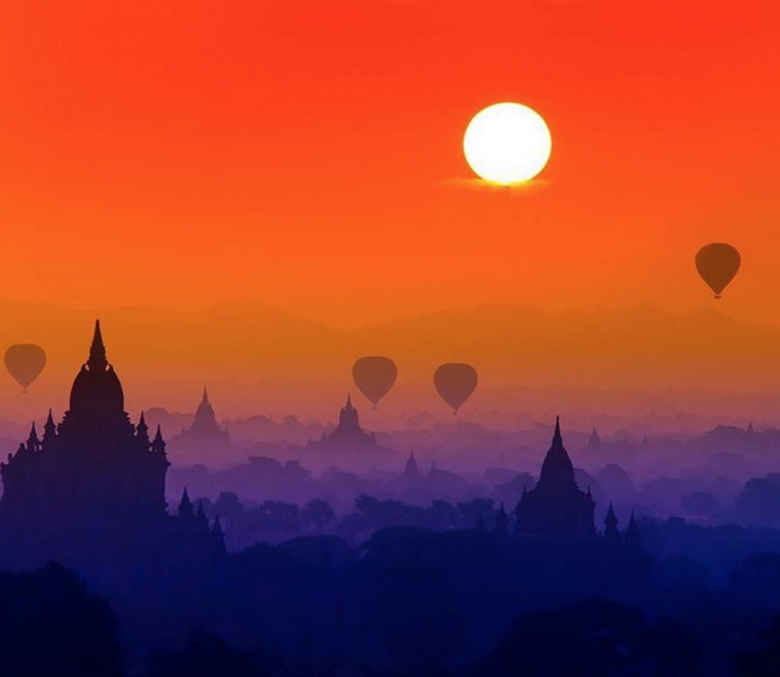 Courtesy of oppa_zay_ko_ko via Instagram
Rise at dawn to watch the temples of Bagan appear against a back drop of sunrise jewels. Hot air balloon trips cost around 300 dollars a trip but are well worth the extra coin.
Getting there: Cheap flights to Yangon
Also read:
Philippines
25. Find paradise at Palawan Island, Phillippines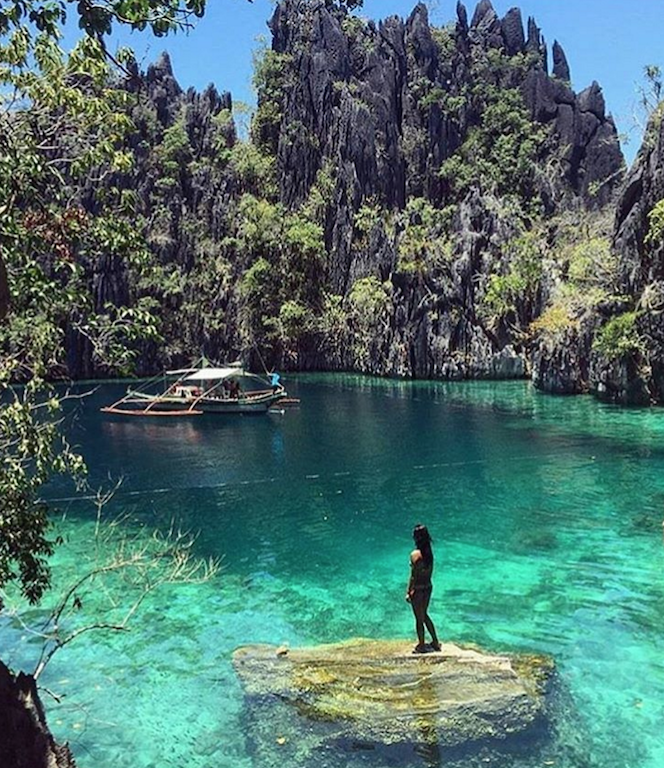 Courtesy of travelingourplanet via Instagram
A personal favourite of Travelstart's Nick Paul, Palawan island is a true paradise with pristine beaches and tropical forests. The Japanese shipwrecks from WWII are of interest as is the Calauit Wildlife Sanctuary and the Subterranean National Park.
Getting there: Cheap flights to Cebu
Also read:
26. Banaue Rice Terraces, Phillippines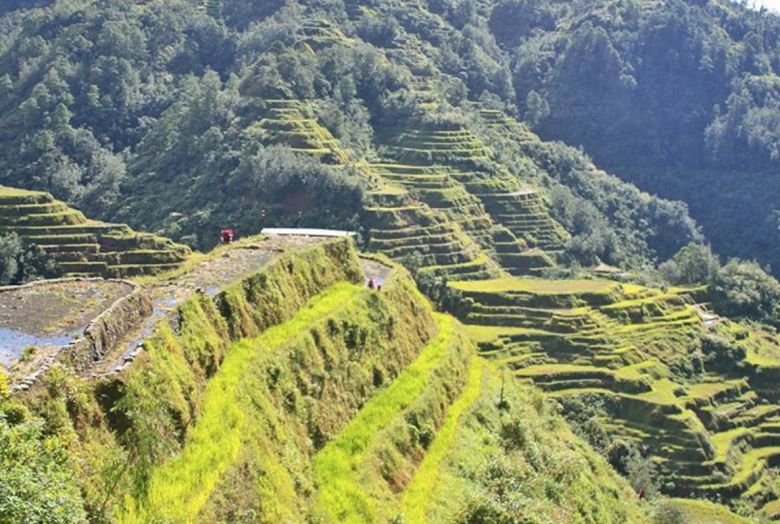 Courtesy of ayowsdito via Instagram
The people of Batad have carved these incredible rice terraces into the mountains over the past 2000 years. They are an amazing feat built by hand stone by stone. Hiking is a popular activity for visitors.
Thailand
27. The Ang Thong Archipelago, Thailand
Courtesy of luizfgouvea via Instagram
These three islands offer a less-touristy but equally-beautiful alternative to the Andaman islands. Don't miss the saltwater lake known as the "inner sea" on Ko Mae Koh.
Getting there: Cheap flights to Bangkok
Also read:
28. Take a ferry at dawn up the Chao Phraya River, Bangkok, Thailand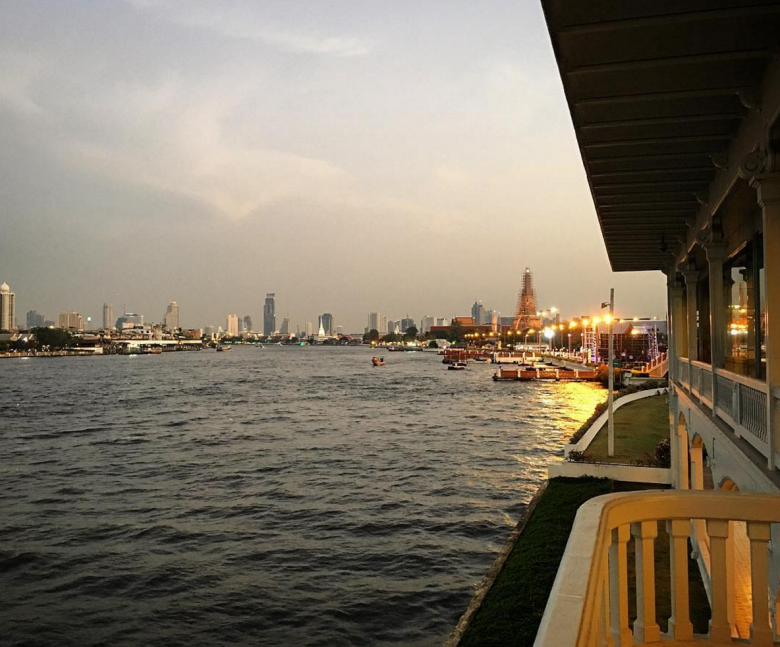 Courtesy of piyamin via Instagram
The best way to get to know Bangkok is on an inexpensive ferry ride along the Chao Praya river past fabulously glittering temples in the cool of the morning.
29. Bike through the beautiful temple city of Ayutthaya, UNESCO World Heritage Site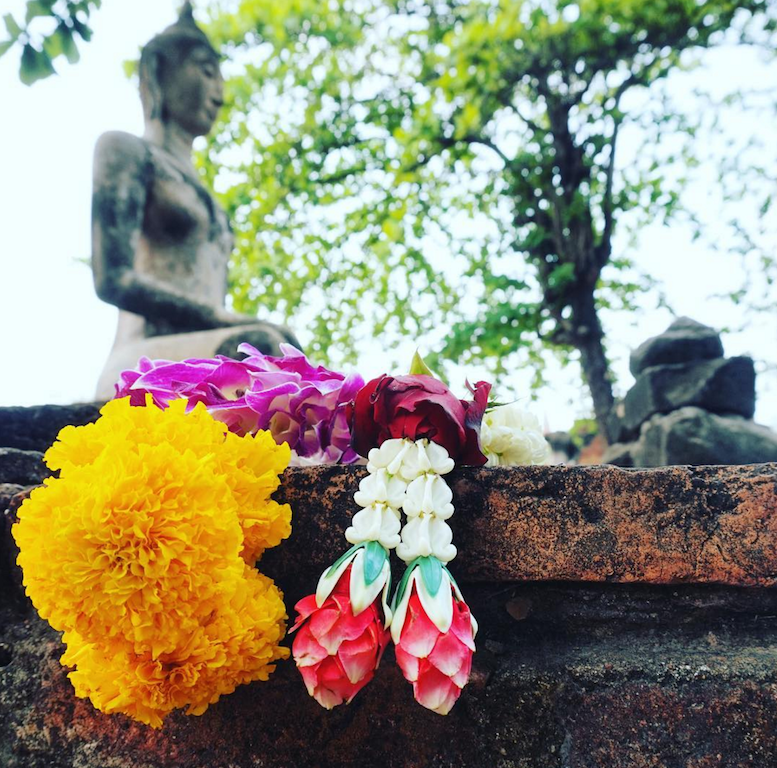 Courtesy of missllunavega via Instagram
At one stage this was the capital of Siam and has been the site of many a battle. The mixture of Thai, Portuguese, Japanese, French and Dutch influence is evident in the architecture. Hire a bike and wend your way through this picturesque town.
Also visit (though Central Asia not South East Asia):
30. Samarkand, Uzbekistan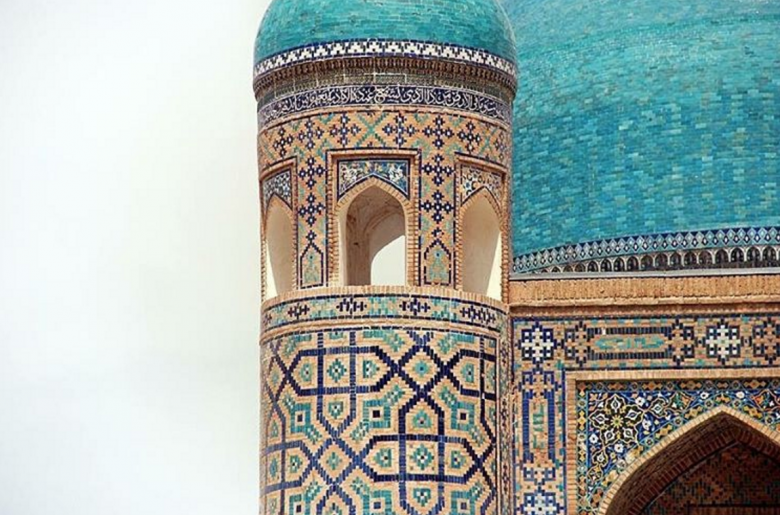 Courtesy of rkhstly via Instagram
Known as the pearl of the Muslim World, this city is fast becoming a popular destination. The silk road brought rule from Alexander the Great and Genghis Khan. Today the sparkling turquoise madrasahs are the main attraction.
Fly to Samarkand Airport using Aeroflot. November to March are the best months to visit when the climate sits around 25 degrees celsius.