This is a guest article for the Travelstart Blog by Rob Christian. Rob loves chocolate, lives at CN&CO, works at life, always up for a cheeky drink. But only if it's cheeky. Part of the MAD2Run-Joburg to Cape Town 2016 team.
---
Thailand as a holiday destination has long been a firm favourite for South Africans of all ages, with its popularity having increased significantly over the past decade. There are many reasons that contribute to Thailand's appeal: the beaches, the nightlife, and the affordability aspect, plus it's visa free.
Thailand really has so much to offer the holiday-goer. That said, how do you know where to start when planning your Thailand trip? Here's a handy Thai island hopping guide to the beautiful Southeast Asia holiday destination.
When it comes to the coast two of the main areas most popular among travellers are:
The Gulf of Thailand
The Andaman Sea
Both of these areas offer the option to hop around to some spectacular islands, and since there are regular ferries operating every day, it is a very appealing and affordable option for economical travellers and backpackers.
The Gulf of Thailand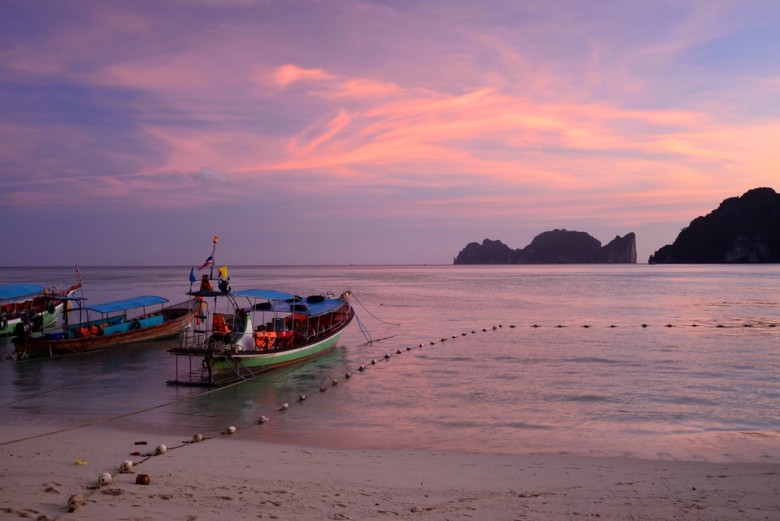 A rather large Gulf comprising many islands (bordering the South of Thailand), the three main islands that feature on most tourist's must-visit destinations are: Koh Samui, Koh Tao and Koh Pha Ngan. The word "koh" translates into "island" and in this context, it introduces the name of each island in the Gulf.
Koh Samui
Koh Samui is by far the largest island out of the three and is a central point for travelling to the other two. As the second largest island in Thailand (after Phuket) you will find sandy beaches, coral reefs, coconut trees and tourist resources in abundance across the island.
Koh Tao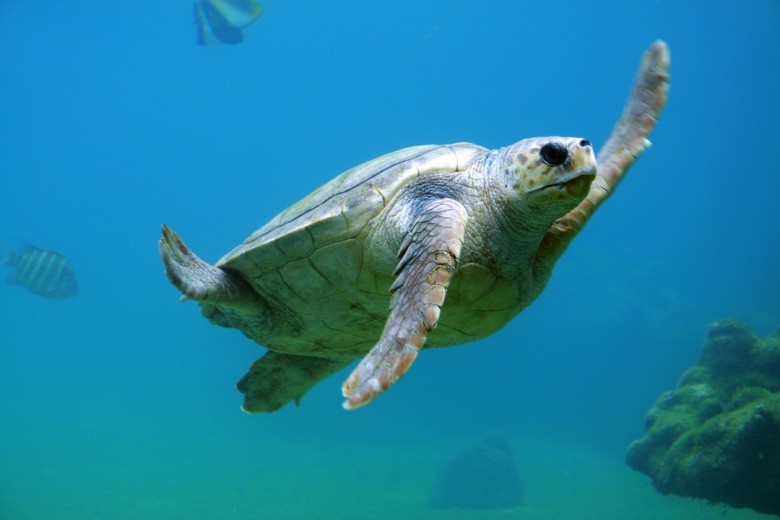 Koh Tao (which translates into "Turtle Island" due to its turtle outline and shape) is a mecca for scuba diving and snorkelling. When compared to the other two main islands, this island is a lot more rustic and tucked away in the gulf. Covering an area of about 21km², it is pretty easy to get around the entire island in one day, especially if you rent a scooter. Koh Tao is less developed than Koh Samui and Koh Pha Ngan, but has become increasingly popular especially with the mid-20s backpacker crowd in search of relatively inexpensive scuba diving certification. While the main focus is diving due to the abundant fish life and close proximity of dive sites to the island (you can get to two dive sites in about 40 minutes) there is also some jungle hiking to be done in exploring the eastern side of the island, which is far less open to development due to the sloping geography. For those wishing to take part in a traditional Muay Thai (Thai kickboxing) lesson, this is easily arranged and you will soon learn how hard it is to train in tropical heat.
Koh Pha Ngan
Koh Pha Ngan is a popular destination for backpackers and partygoers. Probably most famous for their Full Moon Party, a monthly dance music festival set on Haad Rin Nok Beach which is scheduled every month at full moon. The event primarily features electronic music and attracts around 30,000 party-goers in a normal month who enjoy the tropical beach, party atmosphere and beach buckets filled with booze.
Also read:
The Andaman Sea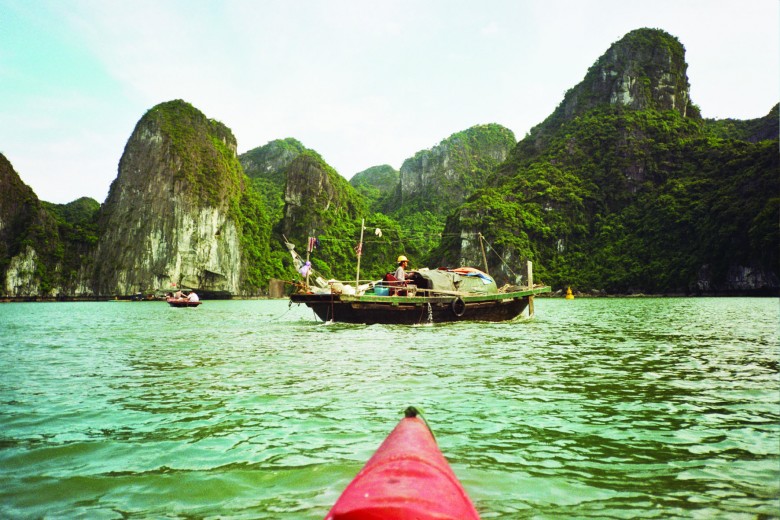 Located on the west side of Thailand, the main destinations that tourists tend to visit are: Phuket, Koh Phi Phi, and Krabi. Technically, only two of those are islands, as Krabi is part of the mainland. But Krabi is a good place to visit nonetheless owing to the awesome Tonsai Beach and limestone rocks for those wanting to try out some rock climbing.
Phuket is Thailand's largest island and easily accessible by plane. A great place to start any Thailand island trip. Patong Beach, located on the central west coast, is Phuket's most popular (and often overcrowded) tourist area. Most of Phuket's shopping and nightlife is found in Patong, an area that has seen substantial development recently.
Koh Pi-Phi is a tiny group of islands which occupy about 12.25km². It is a great place to experience true island lifestyle as there isn't much else to do here but swim, dive, drink cocktails and soak up the sun.
Krabi is part of the mainland but is frequented just as much as the other islands. This is due to the famous Tonsai beach that is located just next to it. For the adventurous traveller, you can actually swim between these two beaches at high tide, using the slack-lines that are connected between two rocks over the ocean, or venture into the jungle for a bit of rock climbing with spectacular views.
Also read:
There are many travel operators that offer great deals and packages to all of the above areas in Thailand. Contiki's nine day Thai Island Hopper West will have you covering the Andaman Sea in all its glory, including the opportunity to watch the sunset over the Andaman Sea from the highest viewpoint on the island, as well as a day visit to the infamous "James Bond Island." Their Thai Island Hopper East will ensure you don't miss a beat across the Gulf of Thailand where relaxing to the max on pristine beaches will be the order of the day.
Wherever your Thai(sland) hopping adventure takes you, you'll be spoilt for choice with the adventure, fun, and endless and breath taking coastlines this Southeast Asia destination has to offer.
Contact Travelstart on 0861 878 278 or send us an email on travelbar@travelstart.com to start planning your Thailand island hopping adventure.