If there's one thing about travel, it's that we absolutely love to share our experiences with our friends and family back home. Try out these ten apps to dramatically improve your travel photography enough to make you want to actually print all your photos!
Snapseed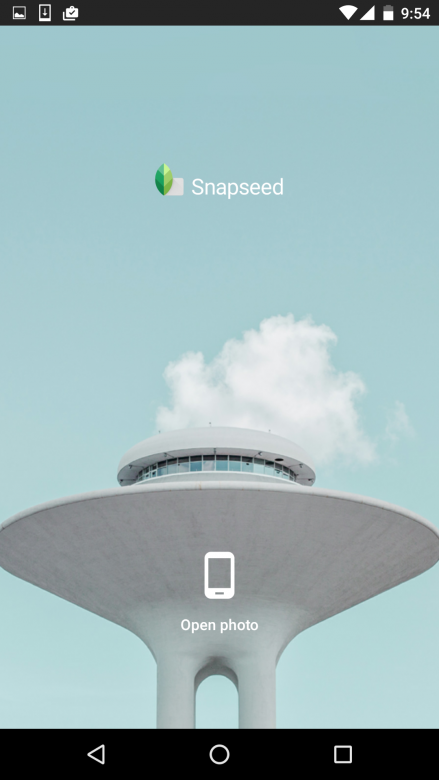 This handy editing app has become the go-to for photographers that need to work on the crop, colour, sharpness and blemishes on an image. This Google app has changed drastically over the years, and although can be confusing at first, is a very powerful editing tool.
Using swiping gestures, you can manually or automatically enhance your photos in a number of ways. Snapseed is useful too for cropping images and adjusting the rotation slightly if your horizon is not quite as straight as it should be.
VSCO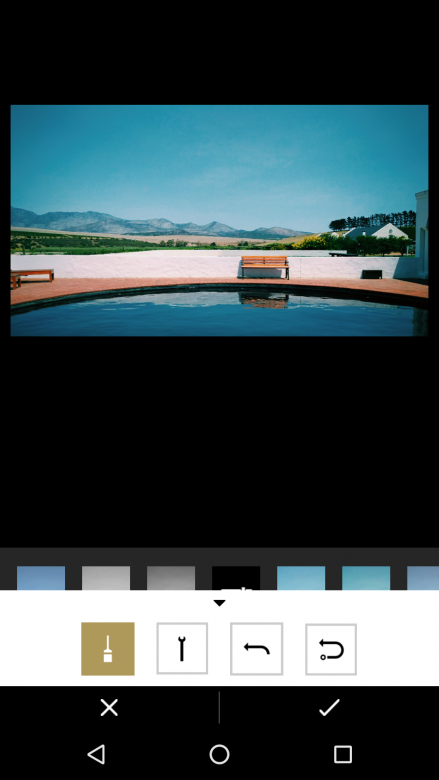 This app is best known for its preset filters, a similar concept to the filters on Instagram, but much more varied and easier to manipulate. The large range of free and not-so-free filters for VSCO have been created to help photographers easily discern their personal style.
VSCO is often used in conjunction with Snapseed to get the best end result on an image.
Also read:
Over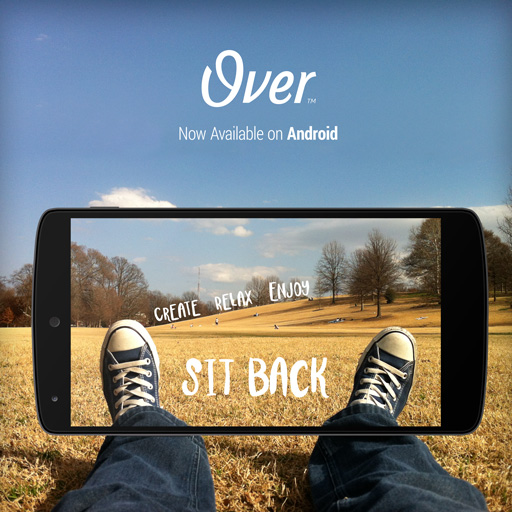 If you need to create text over an image, and would like something with a bit of creative flair, then Over (or its free counterpart Overgram) are for you. Download preset packs of images and wording according to different themes, are create detailed effects on your images using the different fonts and icons that are included with the app.
Over has a range of seasonal and holiday-related fonts and images, and often gives away packs for free if you update your app regularly.
Instagram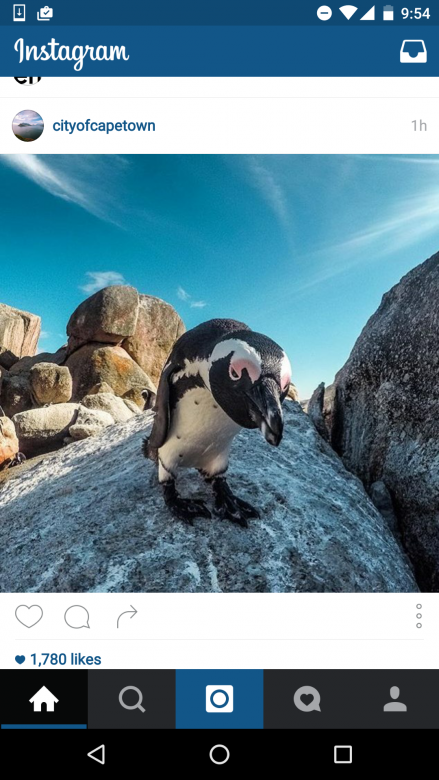 What list of travel photography apps would be complete without Instagram? Gaining massive popularity over the past two years, Instagram offers some simple editing options, but is mostly great for sharing an image once you have got it just right.
Apps created by the same team such as Boomerang and Hyperlapse make it fun to play around with what's possible here and link up with other photographers in the same area as you. It's a great inspiration tool too!
Darkroom
While on the surface Darkroom may look like any other editing application, it's strength lies in its ability to edit curves and tones in a single image. This powerful app will allow for minute changes in hue not readily available in other editing apps.
The ability to adjust the tone of individual colours is great when you're looking to enhance a certain aspect of a picture, for instance, the blue of water or orange of a sunset.
Layout from Instagram
Want to create a nifty collage to include more than a single image when you post? Layout from Instagram is a simple collage app, and has a much neater and more sophisticated finish than most collage apps.
Layout also allows users to create mirror images and reflections, or utilise the photobooth option to easily create collages within the app.
Adobe Photoshop Lightroom for Mobile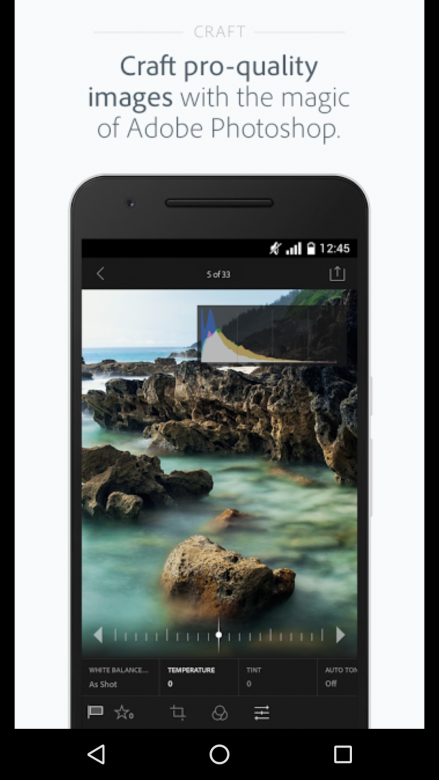 If you're more comfortable editing on your laptop than on your mobile phone, then Lightroom has the perfect fix for you. Use all the powerful tools within this popular Adobe photo-editing suite and then simply transfer the image to your phone to share it on your social media platforms.
By signing into the same cloud account on both your laptop and an your phone, you can easily transfer images through the app. There is a editing capability here too of course.
Afterlight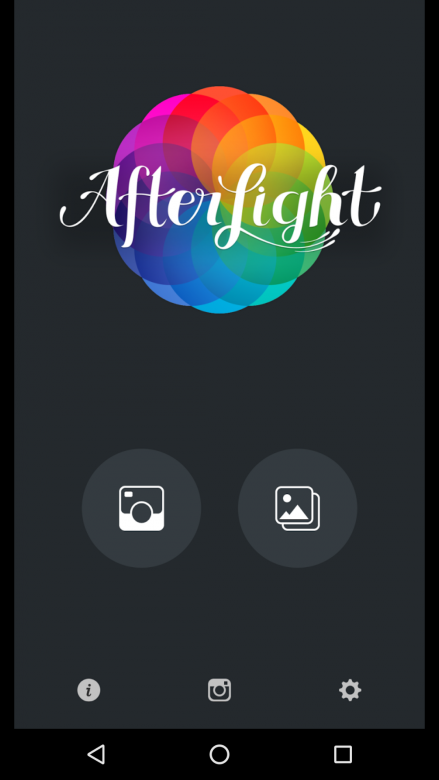 This easy-to-use editing app offers quick, simple editing tools for when you're in a hurry. It also has a wide range of filters to use, but the textures in Afterlight are what make it fun to play with. The different textures can create a variety of looks on your images for a certain style you might be going for.
The variety of frames to border your images in Afterlight are also unique to this app, creating a wallpaper effect, or something perfect to share on Instagram.
Touch Retouch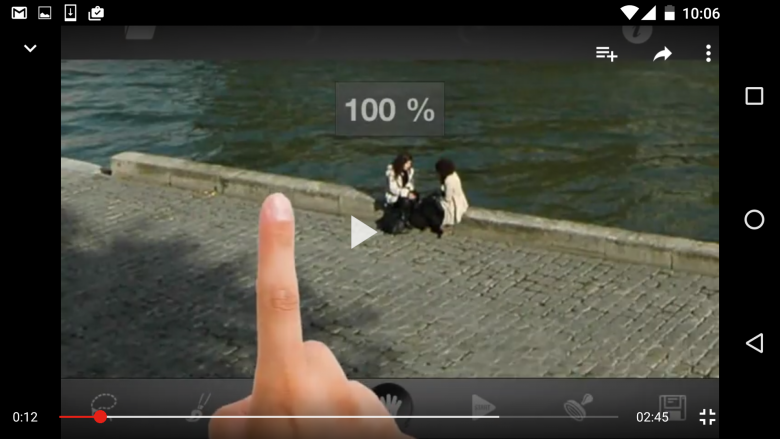 If you've captured the perfect shot, but have one annoying object that's detracting from the entire scene, you can use Touch Retouch to remove it. The app just requires you to use your finger to 'colour in' the object that needs to be removed and then you hit 'go', and it's gone.
Other than removing pesky wires or misplaced props, you can also use touch retouch to make objects appear like they're hovering in a scene or remove the supports holding something up for a little fun.
Skrwt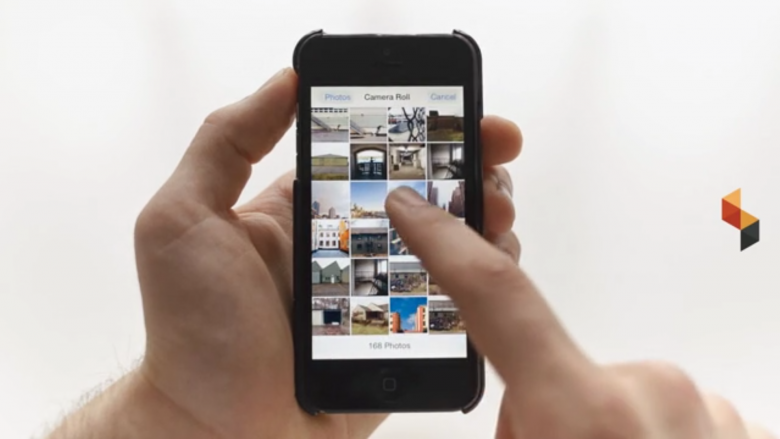 If you're into big, sweeping landscapes and have a lens that opens wide enough to capture almost 180 degrees of panoramic excellence, then you're likely also used to catching converging lines that make your photo seem like its moving in on itself.
Skrwt is a simple app designed to take the photos from phone cameras, DSLRs and even Go-Pros and correct the distortion familiar to a wide angle lens. It's quick and easy and very useful.