Welcome to our pick of the Johannesburg restaurants and cafés guaranteed to satisfy when hunger is getting in the way of a good time.
Travelstart asked its resident foodies to come up with a list of the 10 best places to eat out in Johannesburg. And here it is: from gourmet on 4th Avenue to genuine German fare in Randburg, as well as suggestions for where to eat on the cheap, if you want to impress, or are just looking for great service and value. Go forth and feed. Do you agree with the choices? Use the comments box below or tweet your suggestions @Travelstart.
Coobs, Parkhurst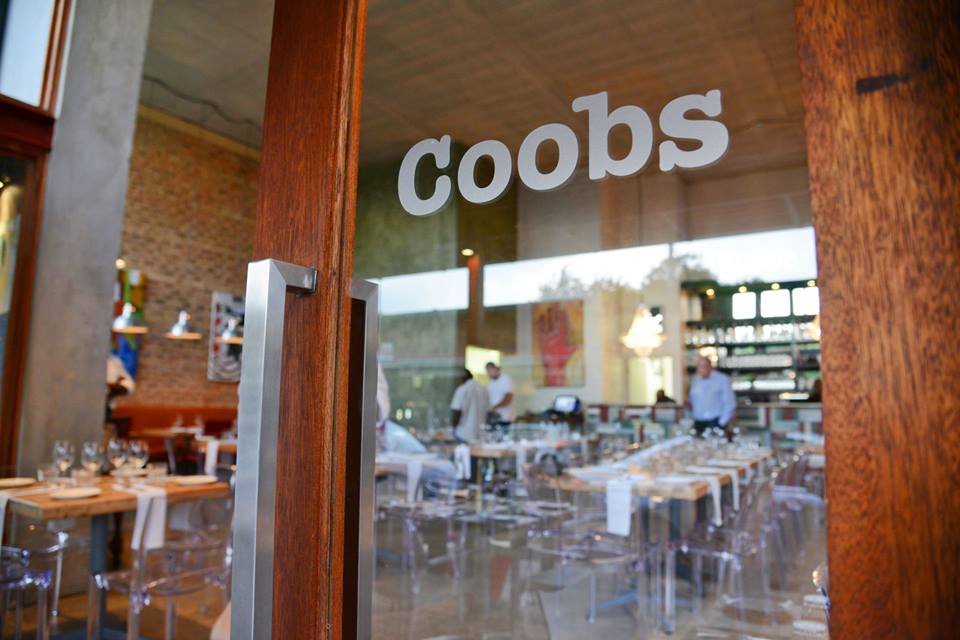 An eclectic fashionable brasserie set in Johannesburg's lively Parkhurst suburb, Coobs' modern design fits perfectly with the atmosphere of its hip 4th Avenue location.
Fresh produce is sourced daily from an organic farm in Magaliesburg and the menu is adjusted accordingly based on seasonal availability. The menu is small but well thought out and the portion sizes are just right. Everything from vegetables and herbs to pork, lamb and wild boar is free-range and organic!
Bookings: 011 447 0710 | View location | coobs.co.za

CNR Café, Craighall Park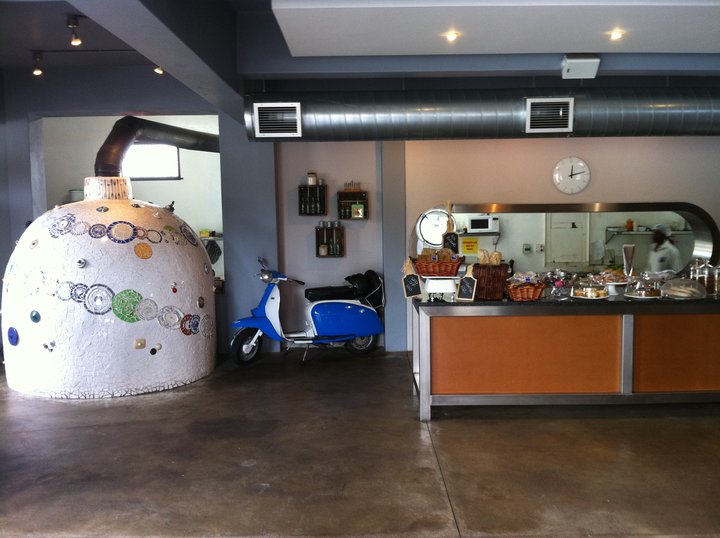 If you're looking for a regular eat out destination in Johannesburg then CNR Café on the corner of Buckingham and Rothesay Avenues should fit the bill. CNR offers mellow deli dining and simple & fresh food with a creative twist.
It's an owner run neighbourhood store with quality of service & ingredients being the primary focus. Think fresh breads, juices and great food in the 'burbs'.
Bookings: 011 880 2244 | View location | cnrcafe.co.za
Parreirinha, Rosettenville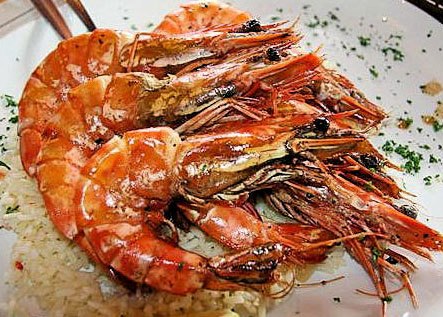 Whoever said quality restaurants were the reserve of Johannesburg's northern suburbs would be wrong after an evening at Parreirinha – a Portuguese eatery in Rosettenville south of Joburg.
Offering superb seafood void of the 'Sandton premium' that's endemic to much of JNB's restaurant scene, Parreirinha is run by the Da Cunha family and has been in business for 38 years!
Prawns are their forte and a range of local and Portuguese wines provide the perfect accompaniment to an evening well spent.
Bookings: 011 435 3809 | View location
Leafy Greens Café, Muldersdrift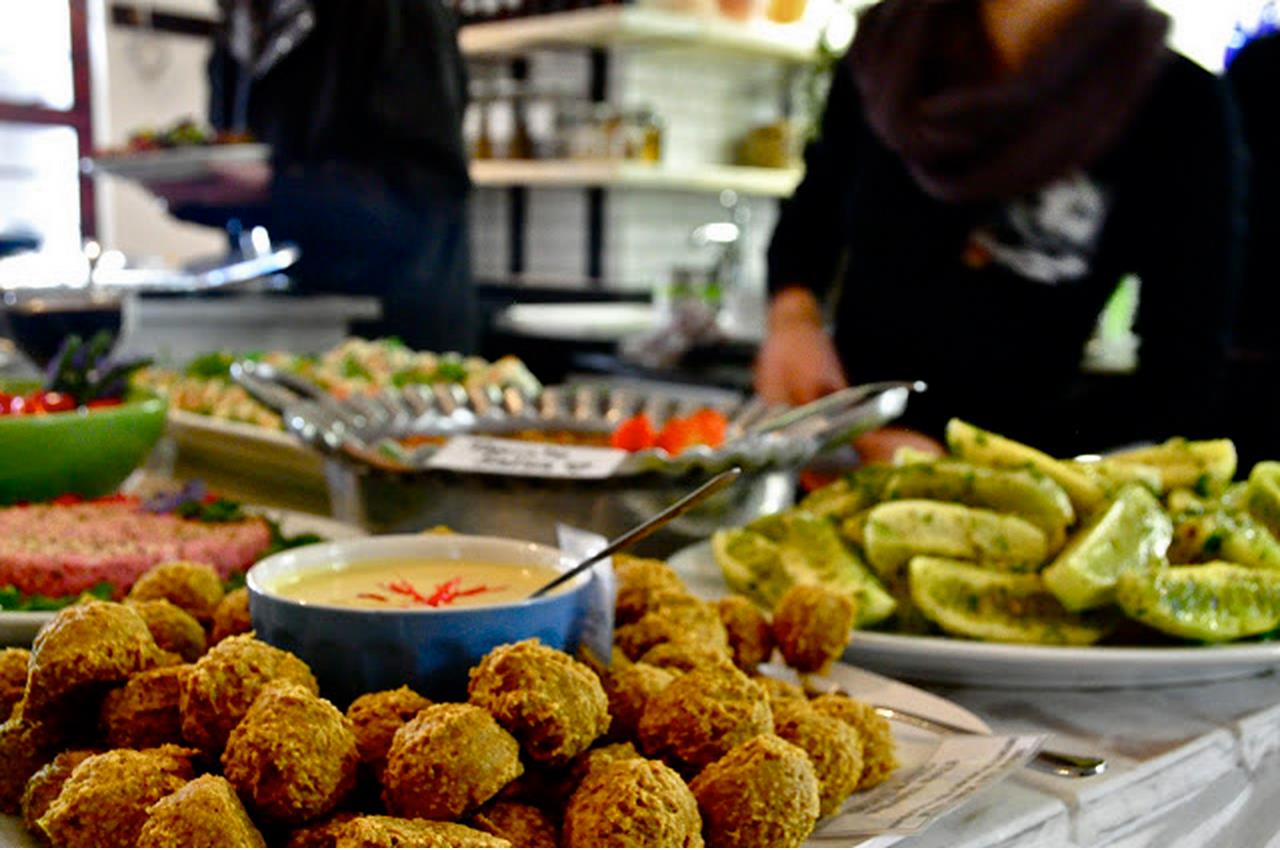 Leafy Greens is a partially raw food, vegan-friendly cafe that opened its doors in 2010. True to the sustainability way of life currently sweeping the consciousness of forward thinking hospitality industry players, 'Leafy G' is committed to producing food that has the lowest carbon footprint; in other words food that is high in minerals and vitamins in its raw form.  As such, the menu changes in accordance with what is currently growing in the attached garden.
Leafy Greens Café owner and founder, Antonia De Luca looks forward to welcoming patrons to a place of healthy, hand-crafted food. And thanks to its location away from the busyness of Johannesburg, Leafy Greens provides a peaceful escape with fresh air, and the chance to restore in the great outdoors.
Bookings: 082 882 7300 | View location | leafygreens.co.za
Schwabinger Stuben, Randburg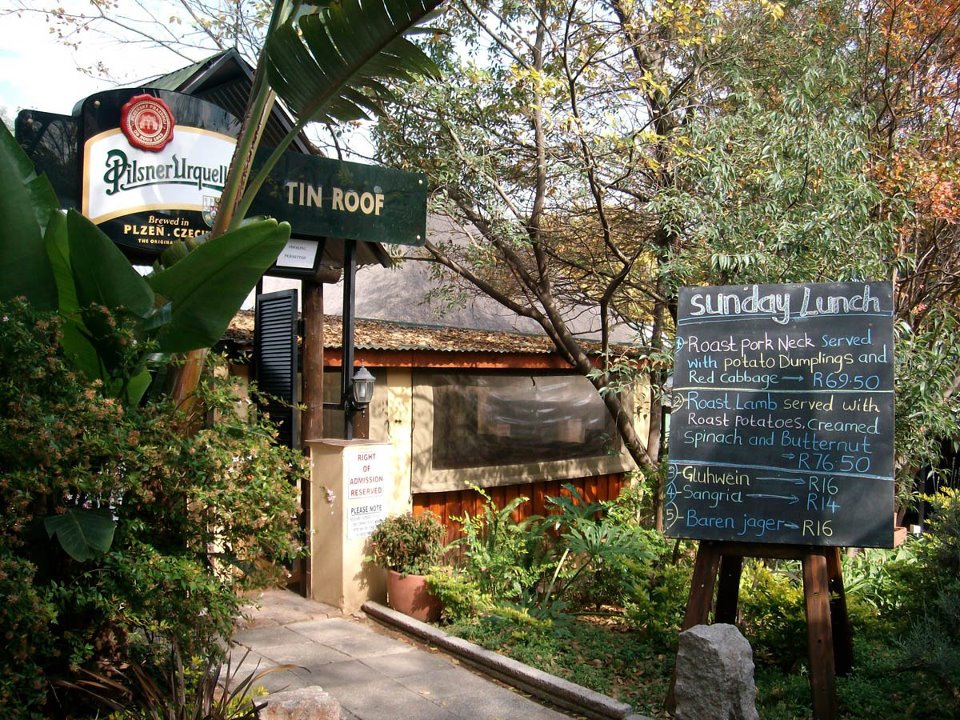 Save on an air ticket to Munich with an evening spent at Schwabinger Stuben in Randburg. Offering comfy, casual dining in a wood-paneled interior reminiscent of a classic Bavarian tavern, Schwabinger Stuben certainly hits the spot if you're after down-to-earth authentic German fare that's good value for money.
Aside from the generous portions of traditional German delicacies such as Eisbein, Schnitzel and sausages, a wide range of imported beers are also available on tap.
Charl Fourie, PPC Campaign Manager at Travelstart says:
"A little old fashioned, but I have not had better German food. The hosts are incredible, the food is fantastic and it feels like a home away from home."
Bookings: 011 787 2550 | View location
NexDor, Soweto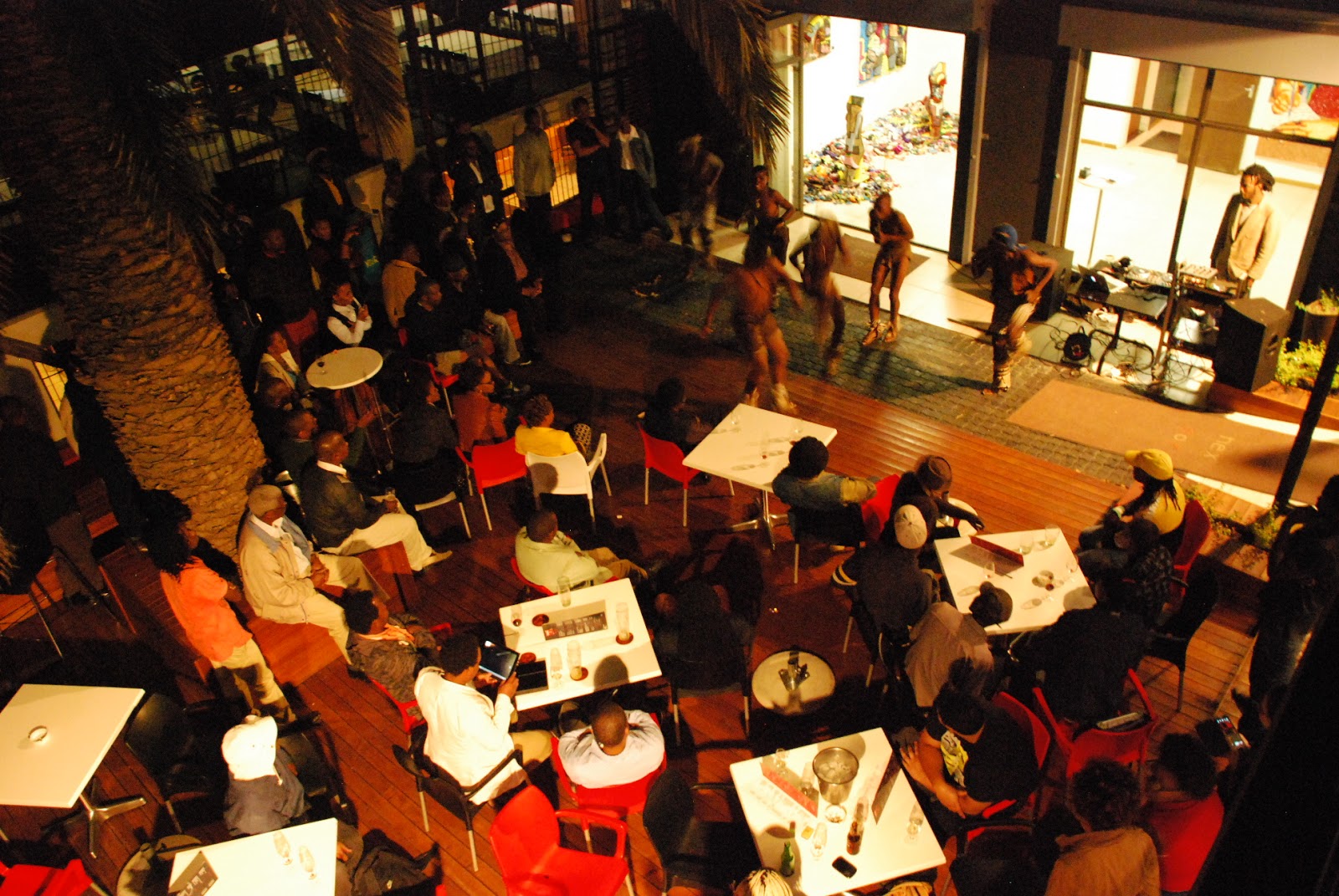 With its laidback 'kasi' vibe, NexDor Food and Wine Emporium on Soweto's iconic Vilakazi Street offer traditional South African cuisine in an energetic bar/grill setting.
The restaurant caters for a clientele who demands class, style, and high levels of service. Despite its newness, NexDor continues to evolve and re-invent itself while maintaining these elements, keeping it feeling new, modern and welcoming.
Bookings: 076 550 0614 | View location
love food, Braamfontein

Established in 2012, this inner city creation by passionate owner Jamie Lorge is a kitchen, deli and café rolled into one.
If Jamie's passion for food is anything to go by then we have no doubt love food will become a time-honoured institution in Joburg's downtown cultural arc.
Expect lovingly prepared deli-style food that is as tasty and fuss-free as it is wholesome and healthy.
Bookings: 083 602 6511 / 083 391 2909 | View location | lovefoodkitchen.com
Kong Roast, Fourways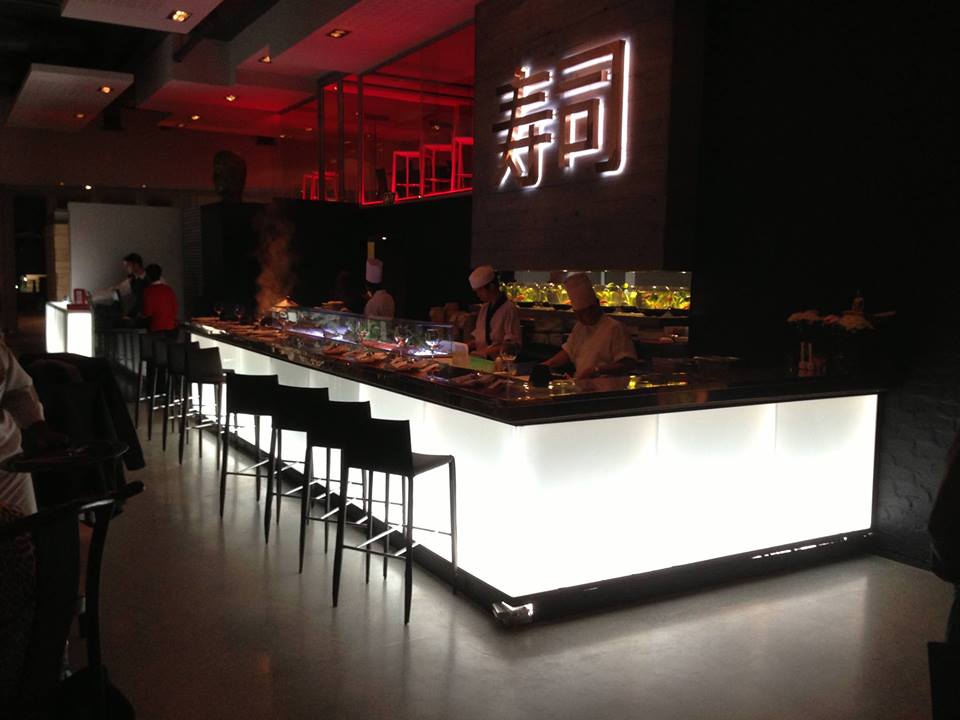 Kong Roast in its new location at Cedar Square (previously The Buzz Shopping Centre) is an Asian fusion restaurant in Johannesburg's northern suburbs.
By combining all the delicate flavours of Thai, Vietnamese, Chinese and Japanese cuisines, Kong delivers an authentic east meets west dining experience in the heart of Fourways.
Bookings: 011 465 7516 | View location | thai-africa.co.za/kongroast
il Giardino & The Room at 44 Stanley, Milpark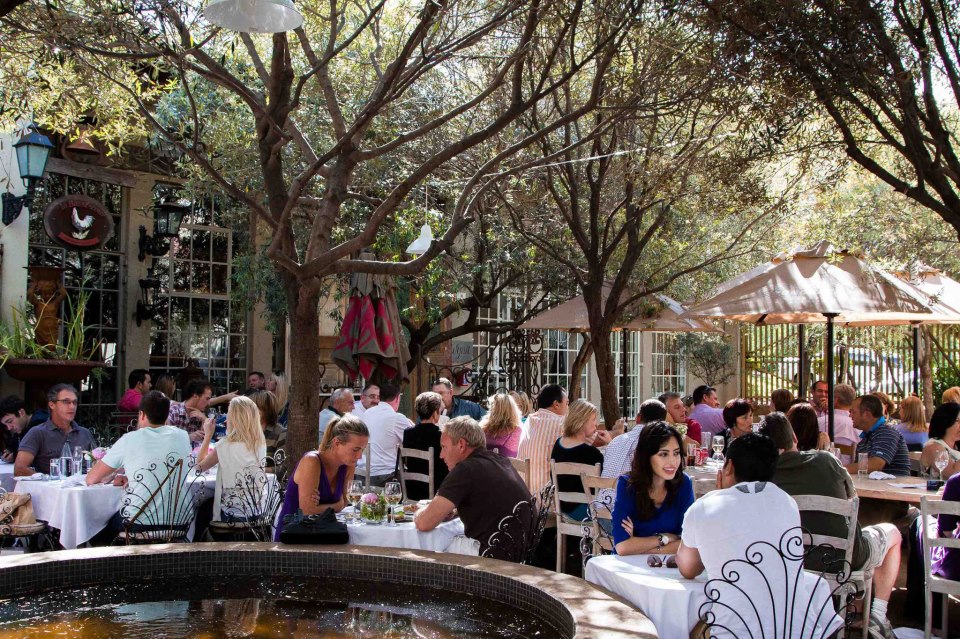 A slice of Tuscany in downtown Joburg, il Giardino is a welcome addition to the creative hive known as 44 Stanley.
Serving homemade pastas, seasonal vegetables, gourmet pizzas and delicious meat, chicken and fish dishes, guests can choose between Tuscan ambience under the olive grove in the courtyard, or the cozy fireplace setting of 'The Room' – a beautifully decorated venue with long 10-seater tables.  A great selection of wines and craft beers are available.
Sunday's lunches are excellent at il Giardino, especially if you enjoy live music while you feast.
Bookings: 011 482 4978 | View location | ilgiardino.co.za
Cube Tasting Kitchen, Parktown North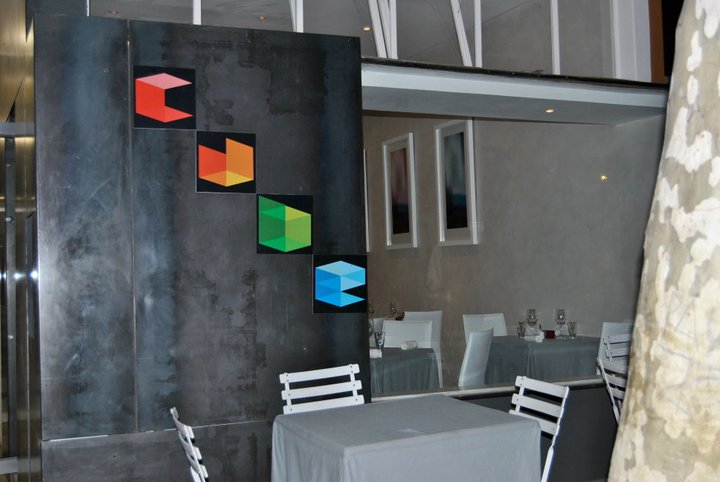 A brief caveat to this insert: Cube Tasting Kitchen is not a restaurant; it is a tasting kitchen offering an intimate and focused food experience.
With that in mind, you can expect lengthy meals where conversation is interrupted only by innovative eating. A scintillating taste experience bound to impress your partner on special occasions.
Cube is unlicensed, so bring your own wine and spirits – they do not charge corkage.
Bookings: 082 422 8158 | View location | cubekitchen.co.za
---
Restaurant Week is a culinary event that takes place worldwide and is all about fine dining at the best restaurants for less. That means you have the chance to dine at top restaurants for a discounted price.
In South Africa Restaurant Week takes place from 24 October – 3 November. Menus are set, and you will pay R95 for a 2-course lunch and R175 for a 3-course dinner at participating restaurants.
Visit www.restaurantweek.co.za to book and view menus of participating restaurants.